A champion mountain biker and all-around fitness fanatic is battling stage IV metastatic breast cancer after experiencing extreme stomach pain following a road race.
Gillian Pratt, 39, is the picture of health, evidenced by her victories on the bike racing circuit, being crowned Scottish Master Mountain Bike Champion, British Masters Champion, and even the World 24-Hour Mountain Bike Champion Back in 2016.
Read More
She started to experience an overwhelming amount of pain, however, last year after running a half-marathon. She did nothing at first, assuming it was muscle strain, but the pain intensified over time.
Pratt decided in September 2020 to schedule a doctor's appointment, feeling that her health concerns outweighed any possible COVID risks.
Two months and multiple follow-up visits later, her doctor referred her for an MRI and ultrasound to better understand what could be causing Pratt's intense pain. The competitive cyclist and long-distance runner could no longer work by that point and had started losing weight at a rapid rate.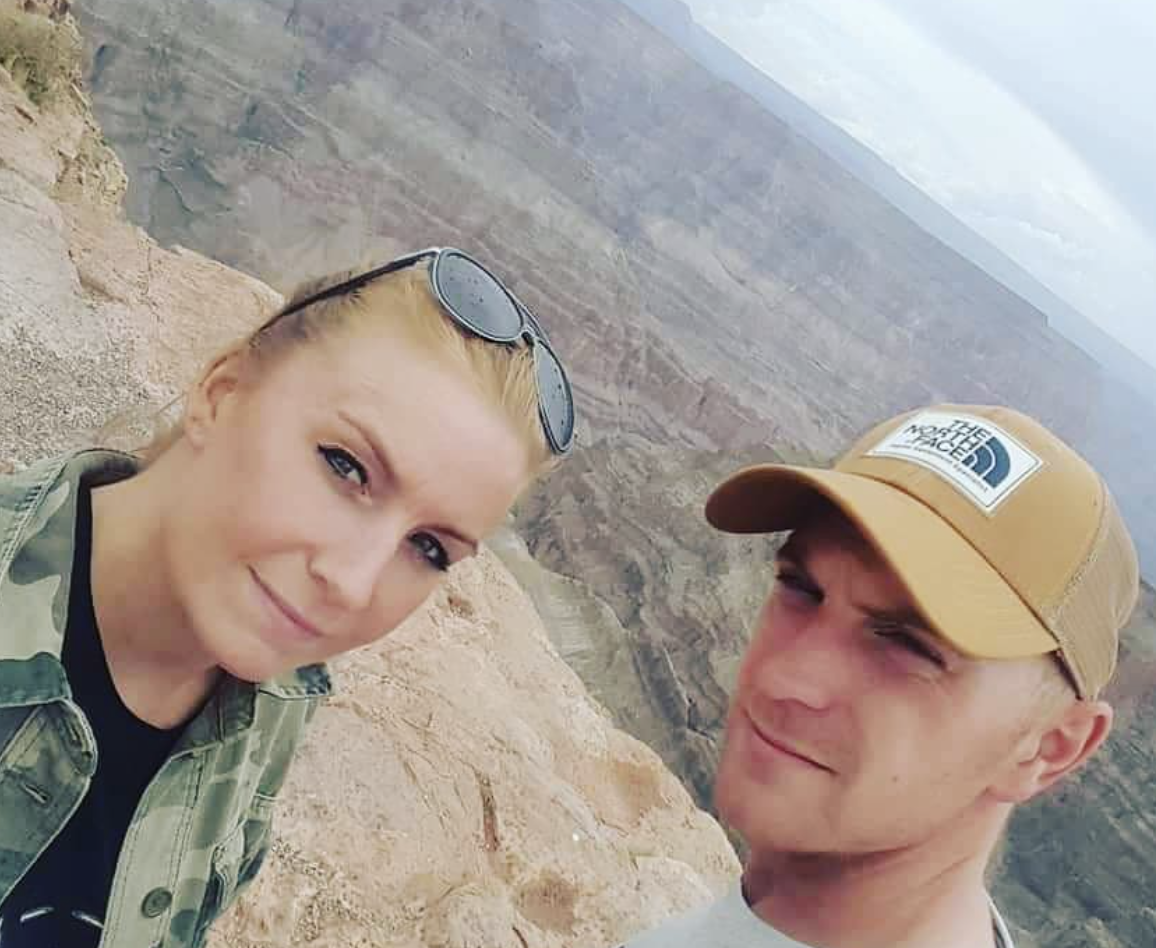 Related: Pregnant Mom, 30, Learns Strange Lump Doctors Blamed On Blocked Milk Duct Is Actually Stage IV Breast Cancer; How To Advocate For Yourself
"They said it was muscular, but the pain spread underneath my breast area and my back, so after a couple of visits, my GP referred me for an ultrasound and MRI," said Pratt in an interview with The Sun.
"I started getting horrific spasms in my back and shoulder area; I'd never felt pain like it."
Hours after she got that MRI, her doctor appeared at her house in person, told Pratt she had breast cancer, and instructed her to go to the hospital.
"When they told me I had [stage IV metastatic] breast cancer, I was shocked. I'd never noticed a lump," recalled Pratt.
"I thought, 'I'm going to die.' The hardest part is thinking about what you will leave behind. I thought about my nephew, who is nine, and how I'd miss him growing up."
Pratt's cancer had spread down her spine, and while she is receiving targeted radiation to deal with those tumors and on a medication that puts her body into early menopause, the best she can hope for is more time.
"Scans in April showed a reduction in the cancer, so that's great news," noted Pratt. "But it's hard not knowing how long you have left."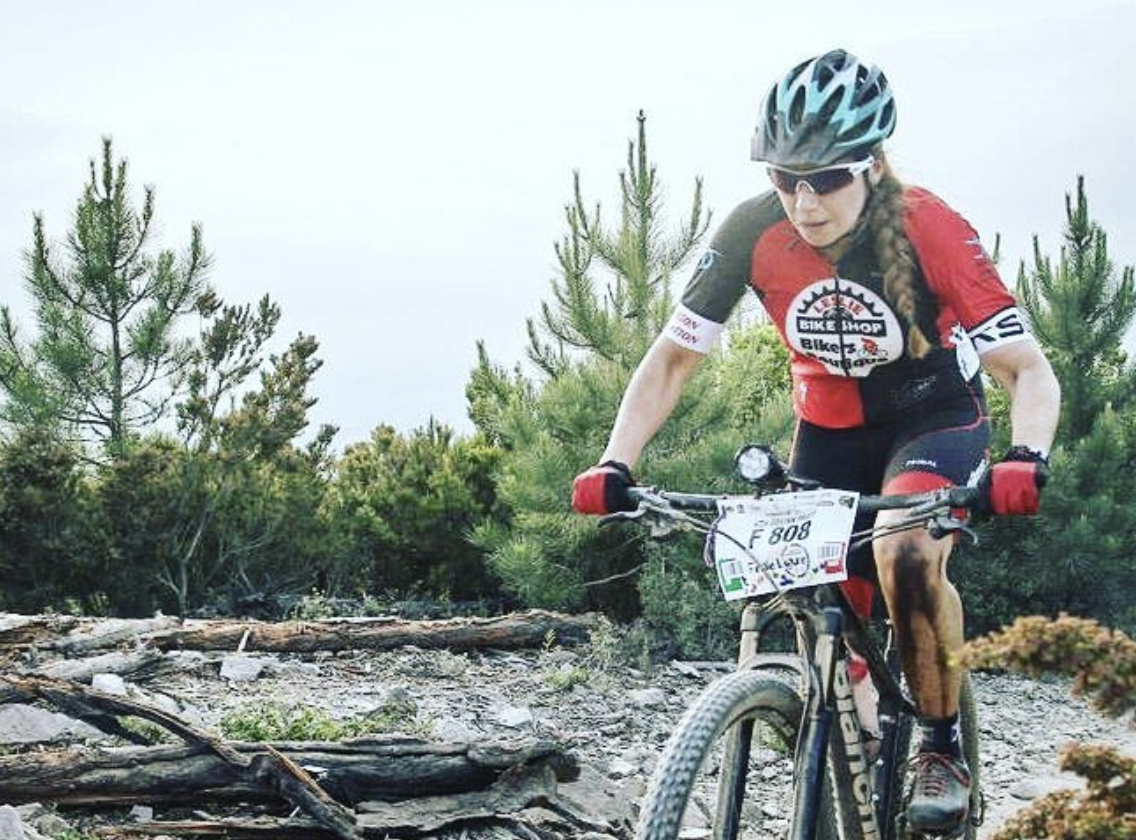 Every day presents a new challenge for Pratt, whose hope is to spread awareness to other women.
"I've never been told how long I've got left to live. There are many different treatments to try so no one can tell you," explained Pratt.
"Some days you just want to lie in bed and let it take you. Other days, you want to live your life and make the most of the time you've got."
She then added: "I was fit and healthy, but breast cancer doesn't discriminate. It doesn't matter how fit or how famous you are; it can still kill you."
She is grateful that she never had children of her own, expressing relief that she did not pass on any mutation that might increase breast cancer risk. Pratt is stepmom to Dani, 15, her husband Graeme's daughter from a previous marriage.
However, Pratt is doing her best to enjoy the time she has, even if she does not know when it will come to an end.
"Any day could be my last," she pointed out.
"It feels like a lottery."
Related: Selfless Maryland Nurse on Front Line of COVID Pandemic Learns She Has Breast Cancer After Developing a Reaction to the Vaccine
What Is Stage IV Metastatic Breast Cancer
Stage IV metastatic breast cancer means that the disease has spread from the breast to distant body areas.
There is currently no cure for stage IV breast cancer, but doctors have several options for treating the disease, extending the survival of patients.
Hormone therapy, chemotherapy, and targeted drugs are just a few, while some like Mistrot receive radiation and possible surgery.
"With advanced disease, the goal of treatment is to keep you as stable as possible, slow the tumor growth and improve your quality of life," Dr. Elizabeth Comen, medical oncologist at Memorial Sloan Kettering Cancer Center, previously told SurvivorNet.
Famous faces, including Shannon Doherty and America's, Got Talent singer Nightbirde are just a few examples of individuals living with stage IV cancer.
What Is Stage IV Breast Cancer?
Mammogram Guidelines
Women aged 45 and 54 should have annual mammograms, and women with a history of breast cancer in their families should begin screening even earlier; experts tell Survivor Net.
In an earlier interview, Dr. Connie Lehman, the chief of the Breast Imaging Division at Massachusetts General Hospital, emphasized how mammograms save lives. She says, "If you haven't gone through menopause yet, I think it's essential that you have a mammogram every year. We know that cancers grow more rapidly in our younger patients, and having that annual mammogram can be lifesaving."
The centers for Disease Control echoes this, stating that women aged 40 to 44 years should have the choice to start breast cancer screening once a year with mammography if they wish to do so, regardless of the reason.
Meanwhile, lawmakers in both the House of Representatives and Senate are getting behind a bill that would protect access to free mammograms for women between 40 and 49.
The Protecting Access to Lifesaving Screenings (PALS) Act was reintroduced this week by Rep. Debbie Wasserman Schultz (D-FL) and Rep. Congressman Fred Upton (R-MI) in the House and Sen. Dianne Feinstein (D-CA) and Sen. Marsha Blackburn (R-TN) in the Senate.
If passed, the bill would guarantee free mammograms at least once a year to all women 40 and over.
The U.S. Preventative Services Task Force (USPSTF) rates mammograms a C for women in the 40 – 49 age range, meaning that they do not recommend annual screenings. That is at odds with the recommendations of the  American College of Obstetrics and Gynecology, the National Comprehensive Cancer Network, the American College of Radiology/Society for Breast Imaging, and many experts in the field of oncology.
"The notion that breast cancer is a risk only for older people puts young women at risk of not getting a screening that could save their lives. The USPSTF guidelines would exacerbate this problem by discouraging women from getting potentially life­saving mammograms and putting them at risk of losing insurance coverage for screenings," said Rep. Wasserman Schultz.
"As a breast cancer survivor who was diagnosed at 41, I know firsthand the importance of ensuring young women have access to the tools and information they need regarding their breast health. That is why I am proud to reintroduce the PALS Act with Congressman Upton, which extends the moratorium on these ill-advised guidelines and is supported by leading clinical and advocacy organizations."
Related: When You're Getting a Mammogram, Ask About Dense Breasts
"After menopause, it may be perfectly acceptable to reduce that frequency to every two years," says Dr. Lehman. "But what I'm most concerned about is the women who haven't been in for a mammogram for two, three, or four years, those women that have never had a mammogram. We all agree regular screening mammography saves lives."
When Should I Get a Mammogram?
Doing a Self-Exam at Home
In addition to regular mammogram screenings, women should also do self-exams at home. The American Cancer Society (ACS) says, "Women should be familiar with how their breasts normally look and feel and should report any changes to a health care provider right away."
Related: You Should Be Aware of These Signs of Breast Cancer
The National Breast Cancer Foundation provides the following instructions for an at-home examination:
While standing straight in front of a mirror, place your hands on your hips and look at your breasts for any swelling, bulging, changes in the shape of breast or nipple (inverted), redness, rashes, or any fluid leaking. Then do the same with your arms in the air.
Next, while lying down, use your right hand to examine your left breast and vice versa while using your first three fingers to apply pressure. Ensure you cover the entire breast area, from your collarbone to below your ribcage and from your armpit to your cleavage area. Do the same self-exam standing or sitting up. Be sure to use light to medium pressure for the middle breast area and firmer pressure when feeling deep breast tissue.
Getting to Know Your Breasts with Self-Exams
Learn more about SurvivorNet's rigorous medical review process.