'Tis the season for Michael Bublé. At least, that's according to the singer's many, many fans expressing their thanks on social media for his contribution to Christmas music — and the fact that he is now back on stage after a recent hiatus from performing. The Canadian crooner had taken time off to care for his young son, Noah, as he battled a rare type of childhood cancer.
Noah is now 6, and Bublé, who says his son is in remission, seems to be in high spirits. He's currently touring the U.K., leaving fans in awe at every stop. The well-received tour is especially joyous for those who were worried not only for Bublé's son — despite the excellent prognoses for childhood cancers — but that the singer would stop performing permanently.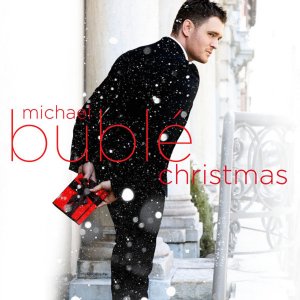 Read More
RELATED: Michael Bublé's Wife Explains How Their Son's Battle With Liver Cancer Changed Them
The current tour, which kicked off in February, combined with the "Just Haven't Met You Yet" singer's regular spike in popularity around the holiday season, point to Bublé being back in fine form.
Today alone countless fans have taken to social media to declare that it's officially Bublé season.
woke up to my mom setting up the christmas tree listening to michael bublé pic.twitter.com/7vbEpsfZUi

— zach (@neatpotatoes) November 29, 2019
If anyone thinks I didn't wake up and immediately yell at Alexa to play Michael Bublé's Christmas album you would be severely mistaken

— jeb_ (@Babyyytay) November 29, 2019

Bublé and his wife, Argentinian actress Luisana Lopilato, had both put their careers on hold after Noah was diagnosed with hepatoblastoma, a form of liver cancer, in 2016.
Liver cancer in children is extremely rare, according to the Children's Hospital of Pittsburgh, but the most common type of pediatric liver cancer is hepatoblastoma. However, only two or three people out of every 1,000,000 will be diagnosed with the disease.
To treat the disease, Noah had an operation to remove the tumor and then underwent chemotherapy. Speaking about the experience to the Australian Today Show last year, Bublé said that learning your child has cancer is "the worst possible thing that you could hear as a parent, and maybe [as] a human being."
View this post on Instagram
He added, "There were a million times that my wife and I were just surviving, struggling to survive, and to breathe."
Bublé and Lopilato have two other children, 3-year-old Elias and 1-year-old Vida.
Bublé finishes the U.K. leg of his tour in December. He then heads to Australia and New Zealand in February, before returning to the U.S. in March.
Playing the Role of Cancer Caregiver and Parent
Jayne Wexler discusses the difficulties that parents face when their child is going through cancer.
Learn more about SurvivorNet's rigorous medical review process.