Tia Stokes, 34, has been dancing all her life – so the hip-hop teacher who once backed Beyonce is not about to let cancer change that. Isolated in a Salt Lake City hospital for 30 days of treatment for acute myeloid leukemia, she's endured fever, nausea, chills, and headaches — all without the comfort of visits from family.
RELATED: What is Acute Myeloid Leukemia (AML)?
Read More
Stokes, whose nonprofit dance group,
Kalamity
, has donated over $600,000 to others in need, entered the hospital determined to stay positive, according to the
Salt Lake Tribune
. Through weeks of treatment, the mom of five has posted uplifting dance videos on social media — often recruiting her nurses as backup dancers.
So far, she's blown up on TikTok and racked up 120,000 followers on Instagram.
A Choice: "Dancing Fun Cancer"
Her upbeat attitude hasn't come easily. To fuel her positivity, Stokes invites social media followers to join her dance sessions and hold her accountable. On Chemo Day 5, Tia Stokes invited followers to join her on Instagram live for 15-minutes each day: "IF IM GOING TO HAVE CANCER YOU BETTER BELIEVE ITS GONNA BE DANCING FUN CANCER," she wrote.
RELATED: Hall of Famer Dawn Staley Asks Her Fans to Send Cards to Sister With Leukemia: The Power of Support
"I may not have been able to choose the music my life is playing but you better believe I get to CHOOSE how I dance to it!!! … I know this is going to be a long road But I refuse to let this ruin my LIFE. Or change who I AM. Cancer likes no oxygen Soo work the LUNGS BABY!"
Diagnosing Acute Myeloid Leukemia (AML)
When Stokes was just 15, she donated blood through a Red Cross drive and received a surprising follow-up message: Due to her heritage — her father was Chinese/Hawaiian and her mother is Samoan — she could develop leukemia in the next decade or more. Her cancer, AML, is an extremely rare form of leukemia that can emerge with flu-like symptoms including fever, fatigue
With AML, cancer grows in a confined space in the bone marrow, says Dr. Mikkael Sekeres, Director of the Leukemia Program at Cleveland Clinic Cancer Center
bruising, and infection. Dr. Gail Roboz, a medical oncologist at Weill Cornell Medicine, tells SurvivorNet in a previous interview that many people aren't even aware that an AML diagnosis is on the radar. A wave of new treatment options and combination drug therapies are bringing hope AML patients.
What's My Subgroup? Determining Treatment
Once patients are given an AML diagnosis, Dr. Roboz says that it's important to understand which subgroup of AML you fall into. Studying cytogenetics, which looks at a patient's DNA structure, is crucial in determining the best treatment they should receive. "This is something that's actually becoming very well known to patients," says Dr. Roboz who says anyone diagnosed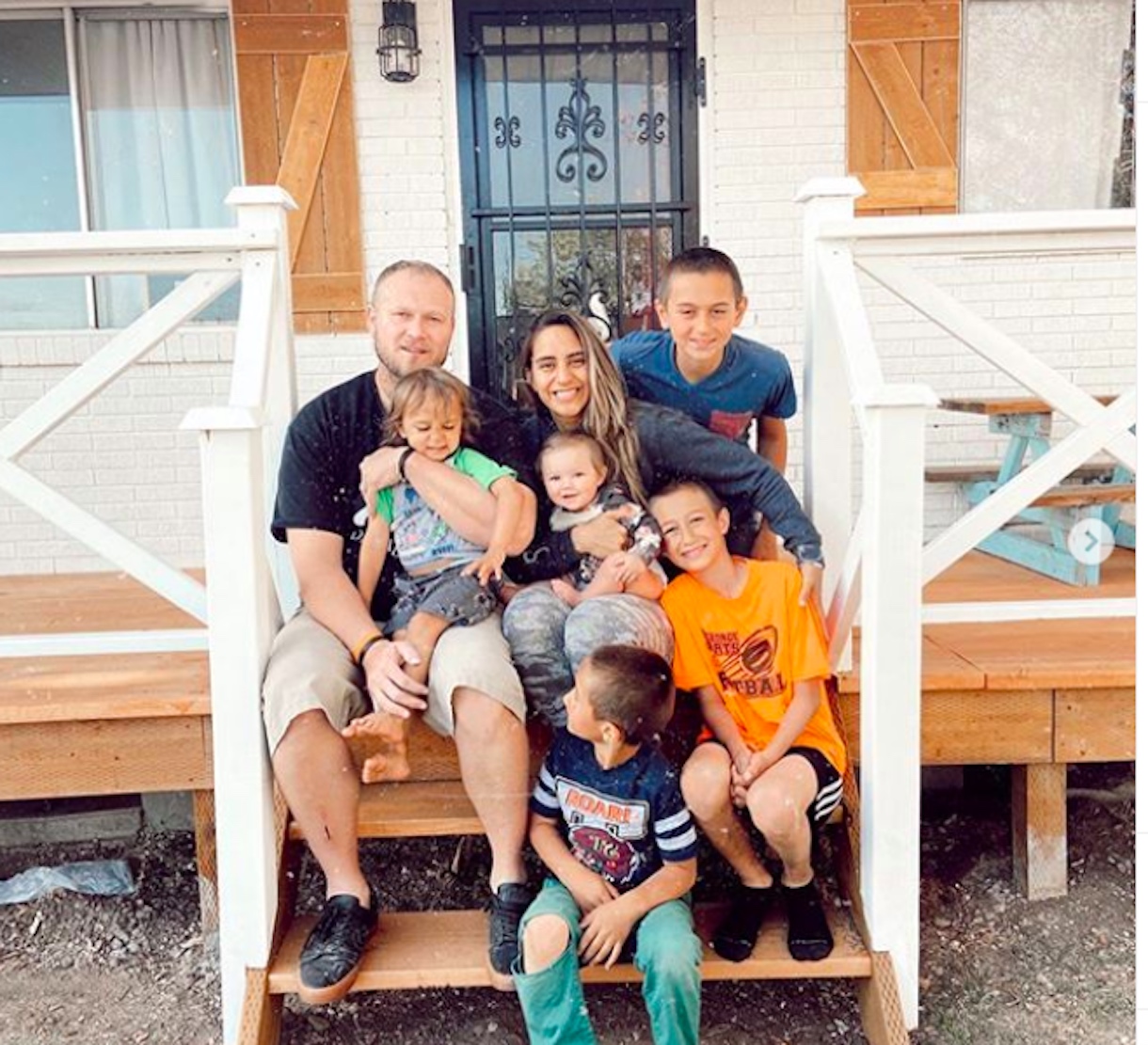 Tia Stokes with husband, Andy, a former NFL player turned high-school football coach, and their 5 children — boys, ages 11, 9, 6, 2 and baby, Rose.
with AML can advocate for themselves by asking, "'well, what is my subgroup of AML? What kind of AML do I have?'" Dr. Roboz says.

"Hardest Battle of My Life"
In the weeks prior to treatment, Stokes thought she had a cold or pneumonia — but, as the video above shows — she danced through it. Now, as she looks back on that time, she feels grateful for "for my body that allowed me to continue to keep doing what I love."
"This was actually probably about 3 weeks before my diagnosis," she explains. "The last time I Danced and I was so sick, yellow, I could barely breathe," Now, as she looks back on that time, she feels grateful for "for my body that allowed me to continue to keep doing what I love… and still today, even if it's for a 15 second TikTok dance!!🤪 Our bodies are incredible! Right??? Thank you Body for carrying me through The hardest battle of my life. If you haven't thanked your Body today….DO IT!! ✨"
Learn more about SurvivorNet's rigorous medical review process.
---