Rivera's Cancer Journey
NFL coach Ron Rivera, 59, was diagnosed with squamous cell carcinoma in August 2020; there were times that treatment left him so weak he coached the team from a golf cart.
Skin cancer is the most common type of cancer diagnosed in the U.S.
Wearing sunscreen daily – regardless of season – can help protect you from developing skin cancer.
As the first person of Puerto Rican descent to win a Super Bowl, Washington Football Team Head Coach Ron Rivera, 59, knows a thing about breaking barriers and being an inspiration for what's possible. He's now an inspiration for all those battling cancer; Rivera beat his cancer following a grueling treatment path for squamous cell carcinoma. Impressively, he
never missed a game
during treatment.
He's been called "one of the toughest guys to ever play in the NFL" so it's no wonder that he was able to summon that toughness and strength when going through his cancer battle. Rivera recently appeared on the Cris Collinsworth Podcast recently, giving listeners an inside look at his cancer battle.
Read More
Related: Top 5 Ways to Protect Your Skin From Skin Cancer
Rivera is now cancer-free after beating skin cancer. During his treatment, Rivera shares on the podcast he had questions about his physical abilities and limitations during that time. "Can I work? Should I work?… I missed three days of practice because [the treatment] really wore me down. But making every game was part of the goal – I tried to make life as normal as possible."
Rivera says that amid his treatment, he managed to continue coaching, despite his physical hardships. And he relied on – of all things – a golf course staple: A golf cart.
"There were a couple of weeks when I wasn't strong enough to get out of the cart. This company called Club Car actually made a cart for me and sent it. So I would go down to practice in it, and I couldn't get up. I did what I hoped I'd never have to do and that was coach from a cart, but I did a couple of times."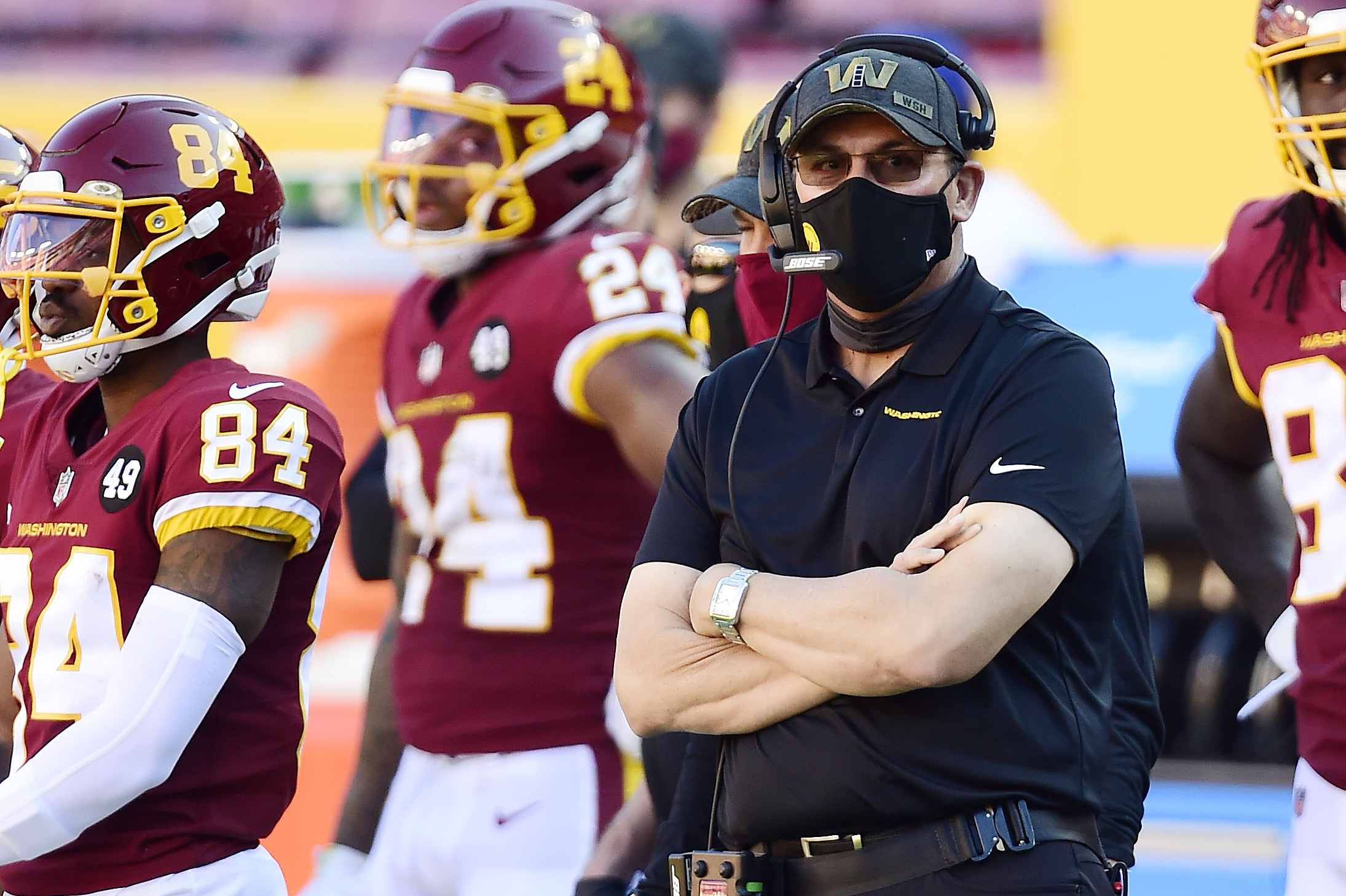 When Rivera couldn't get out of the cart, his players, he said, picked up the slack. They pushed each other, encouraged each other and banded together as a team, indirectly supporting Rivera through his battle with skin cancer.
Despite all the challenges of last year – the COVID-19 pandemic, social justice movements, and Rivera's cancer battle – his team, Washington, performed relatively well. Washington won their division thanks to Rivera's coaching and thus made the playoffs, which was a great success for the team.
Ron's Skin Cancer Battle & Protecting Your Skin
Rivera was diagnosed with squamous cell carcinoma in August 2020. He shared the news of his diagnosis shortly thereafter, saying doctors caught his cancer in time and they were optimistic about his diagnosis and upbeat.
Squamous cell carcinoma is a common form of skin cancer. Other types of skin cancer include basal cell carcinoma (the most common type) and melanoma (an aggressive kind of skin cancer).
"The first time I went in, I got chemo and proton therapy," says Rivera of his treatment for squamous cell carcinoma on the Cris Collinsworth Podcast. "We started the chemo, and that's an all-day event….my radiation was overwhelming," says Rivera.
How it started. How it's going! pic.twitter.com/PbBMovYIel

— Ron Rivera (@RiverboatRonHC) October 26, 2020
"I had a reaction to everything, and that really got my attention," he says. Rivera goes on to say he was undergoing radiation five days a week, and it took a toll, physically.
Related: 5 Celebrities Who Have Battled & Survived Skin Cancer; Protect the Skin You're In
The leading cause of skin cancer is exposure to the sun, and skin cancer typically presents on sun-exposed areas of the body, like the face, neck, and arms. You can lower your risk of skin cancer by taking necessary steps to prevent your skin, like wearing sunscreen daily.  And while we not be outside as much during cooler months, sunscreen should be applied daily, regardless of the season.
Dermatologist Dr. Dendy Engelman explains in an earlier interview the importance of sunscreen year-round. She says, "It's a common misconception that people think they only have to protect their skin when they're in the bright, warm sunshine. But the reality is, we can get sun damage at any time throughout the year … even in the cold, wintry months. If we're unprotected for even fifteen minutes a day. If we think about the cumulative effects that has on our skin over a lifetime, it's very real."
Melanoma Awareness: Yes, You Still Need to Protect Your Skin In The Winter
Finding Joy Through Cancer & Remission
Rivera has kept an impressively positive attitude during his cancer battle and into remission. Experts like colorectal surgeon Dr. Zuri Murrell say that keeping a positive attitude through cancer can help.
Dr. Murrell says in an earlier interview, "My patients who thrive, even with stage 4 cancer, from the time that they, about a month after they're diagnosed, I kind of am pretty good at seeing who is going to be OK."
"Now doesn't that mean I'm good at saying that the cancer won't grow," he says. " But I'm pretty good at telling what kind of patient are going to still have this attitude and probably going to live the longest, even with bad, bad disease. And those are patients who, they have gratitude in life."
Learn more about SurvivorNet's rigorous medical review process.