Skin Cancer Awareness
Celebrities Hugh Jackman, Tom Arnold, Andy Cohen, Caitlyn Jenner and Diane Keaton have all beat skin cancer.
These survivors remind us to protect the skin we're in with sunscreen and other safety measures.
Skin cancer is the most commonly diagnosed cancer in the U.S.
May is Skin Cancer Awareness month, and to mark the occasion, we're highlighting five incredible skin cancer survivors, who inspire us every day to protect the skin we're in.
Related: Top 5 Ways to Protect Your Skin From Skin Cancer
Read More
Skin cancer is the most commonly diagnosed cancer in the U.S. To lower your risk for this disease, wear sunscreen daily, cover your skin, and avoid the sun at peak hours when possible.
Hugh Jackman
Wolverine himself, Hugh Jackman, has battled skin cancer specifically, basal cell carcinoma, or "BCC" many times. The disease first presented in 2013 for the actor, and he has battled it six times.
Related: 'Deb, I Love You with All My Heart!': Actor and Skin Cancer Survivor Hugh Jackman Celebrates 25 Years with His Wife in Moving Tribute
Jackman, 52, is an outspoken advocate for skin cancer prevention, regularly encouraging his followers to get their skin checked. After his most recent battle with basal cell carcinoma in 2017, the actor said on Twitter: "Another basal cell carcinoma. Thanks to frequent checks & amazing doctors, all's well. Looks worse w the dressing on then off! WEARSUNSCREEN."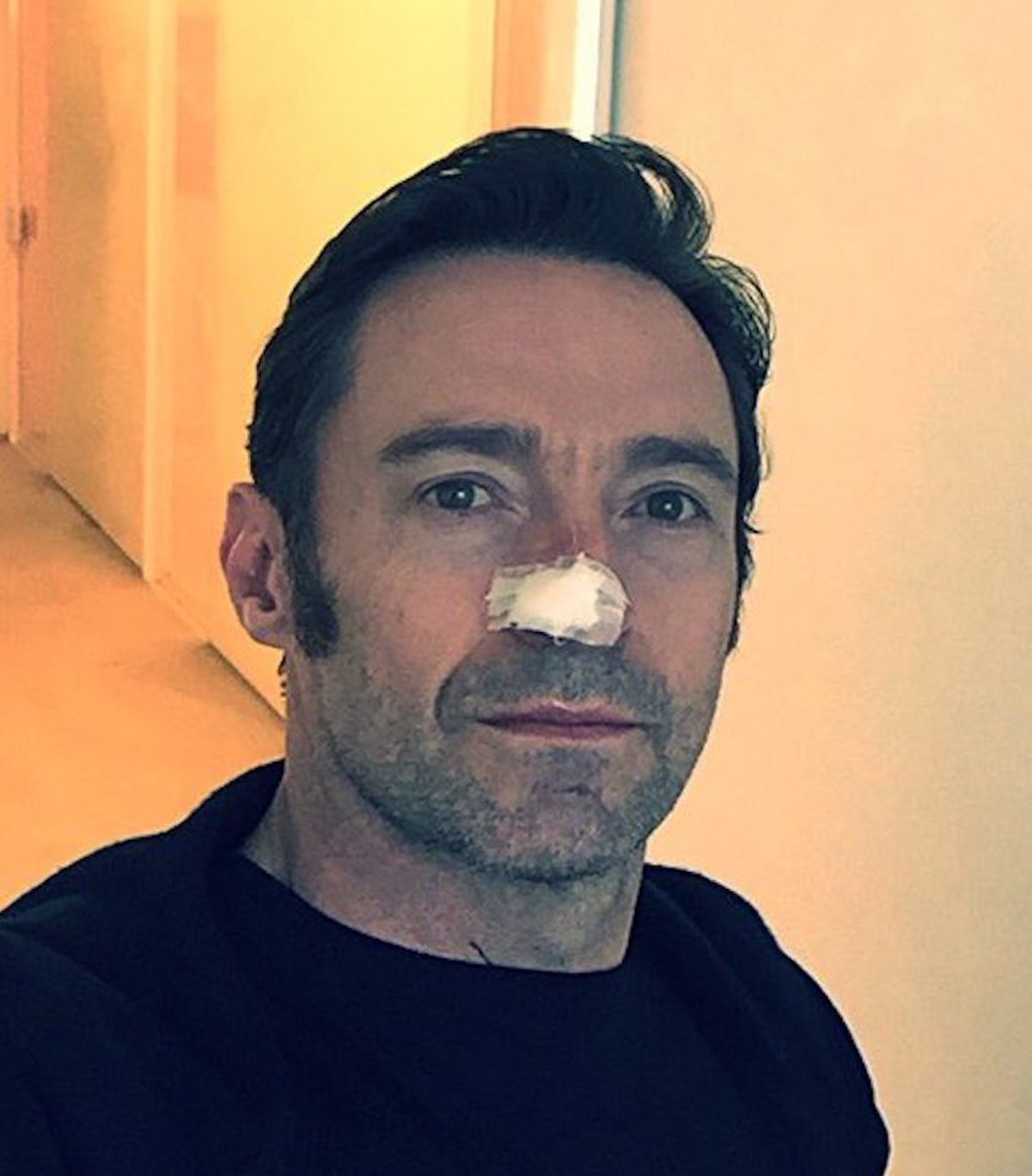 Tom Arnold
Actor and comedian Tom Arnold recently revealed that he had skin cancer surgery.
Related: Actor Tom Arnold Describes 'Popping' and Draining His Own Wounds after Skin Cancer Surgery; A Leading Expert Says 'NO'
Thankfully, he's doing okay. Arnold, 62, reports on his Off Topic podcast, "I'm fine. I'm on top of it." Arnold had cancer removed on his upper back, also said he has had multiple skin cancers in the past.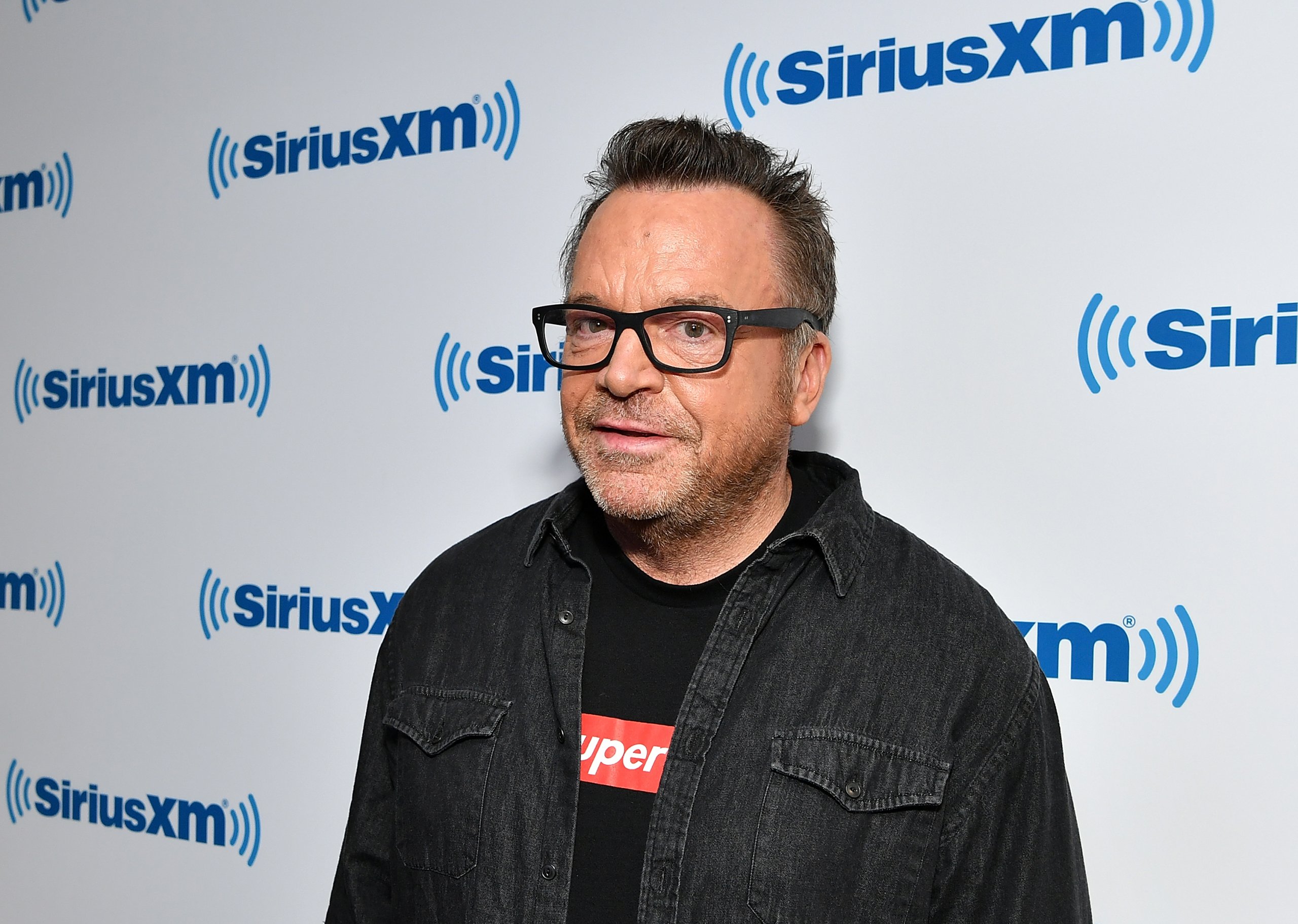 Andy Cohen
The ever-adorable St. Louis native Andy Cohen is a mainstay on the Bravo channel, and he's also a vocal advocate for protecting your skin.
Related: "Stigma Over Science" Gay Men Who Survived Covid-19, Like Andy Cohen, Cannot Donate Plasma Due To Strict FDA Regulations
Cohen, 52, revealed while co-hosting Live with Kelly in November 2016 that he had been diagnosed with skin cancer after friend Kelly Ripa pointed out a black dot on Cohen's bottom lip. The dot turned out to be melanoma. Luckily, it was caught quickly thanks to Ripa, and Cohen was able to have it removed.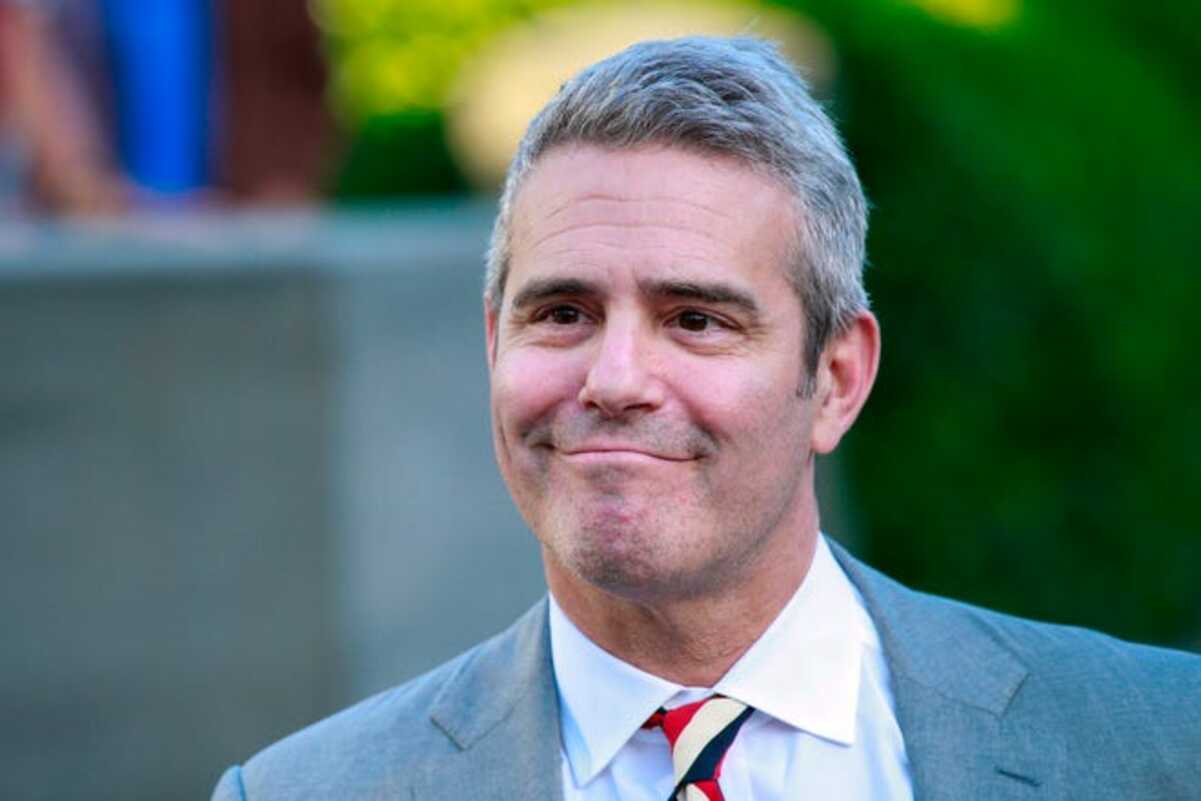 Caitlyn Jenner
"I've had issues with skin cancer," Jenner says in a beauty video. "When I was young, I lived in the sun. I was a competitive water skier, I ran track, I played sports. Sunscreen wasn't on anybody's radar then."
Related: Caitlyn Jenner, 70, Reveals Recurrent Skin Cancer & Chemo Cream Use In New Makeup Tutorial: 'Sunscreen Wasn't On Anybody's Radar'
Jenner, 71, says she has had multiple bouts with BCC, which she has had cut out. "They cut it out, made a 10-millimeter hole, and they he cut all the skin off my nose, and reattached it the guy did an amazing job you couldn't even see the scars or anything."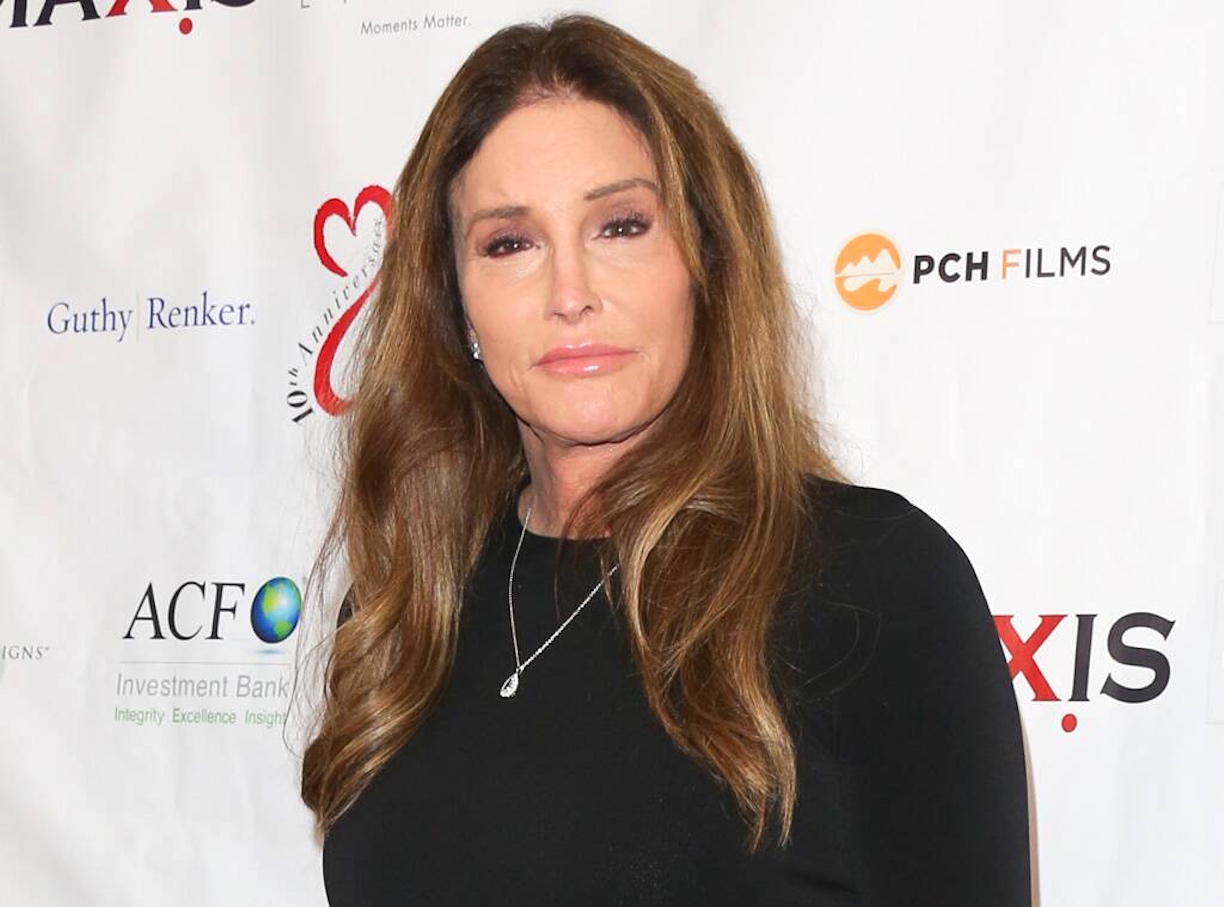 Diane Keaton
Annie Hall star and legendary actress Diane Keaton is also a skin cancer survivor. From age 21, the actress has faced recurrent skin cancer. As such, she's outspoken about protecting one's skin.
Related: Skin Cancer Evangelist, Diane Keaton, 74, Stays Covered With Hat, Gloves, & Turtleneck Delights Fans With Hilarious 1987 Throwback
Keaton, 75, says she's had "20 skin cancers." The actress once told The Hollywood Reporter, "When I was growing up, [sunscreen] wasn't even around or discussed … I'm so protected now." Her love of gloves, hats, and turtlenecks is also part of her sun-protection strategy.
Skin cancer runs in Keaton's family, too. "I remember my Auntie Martha had skin cancer so bad they removed her nose."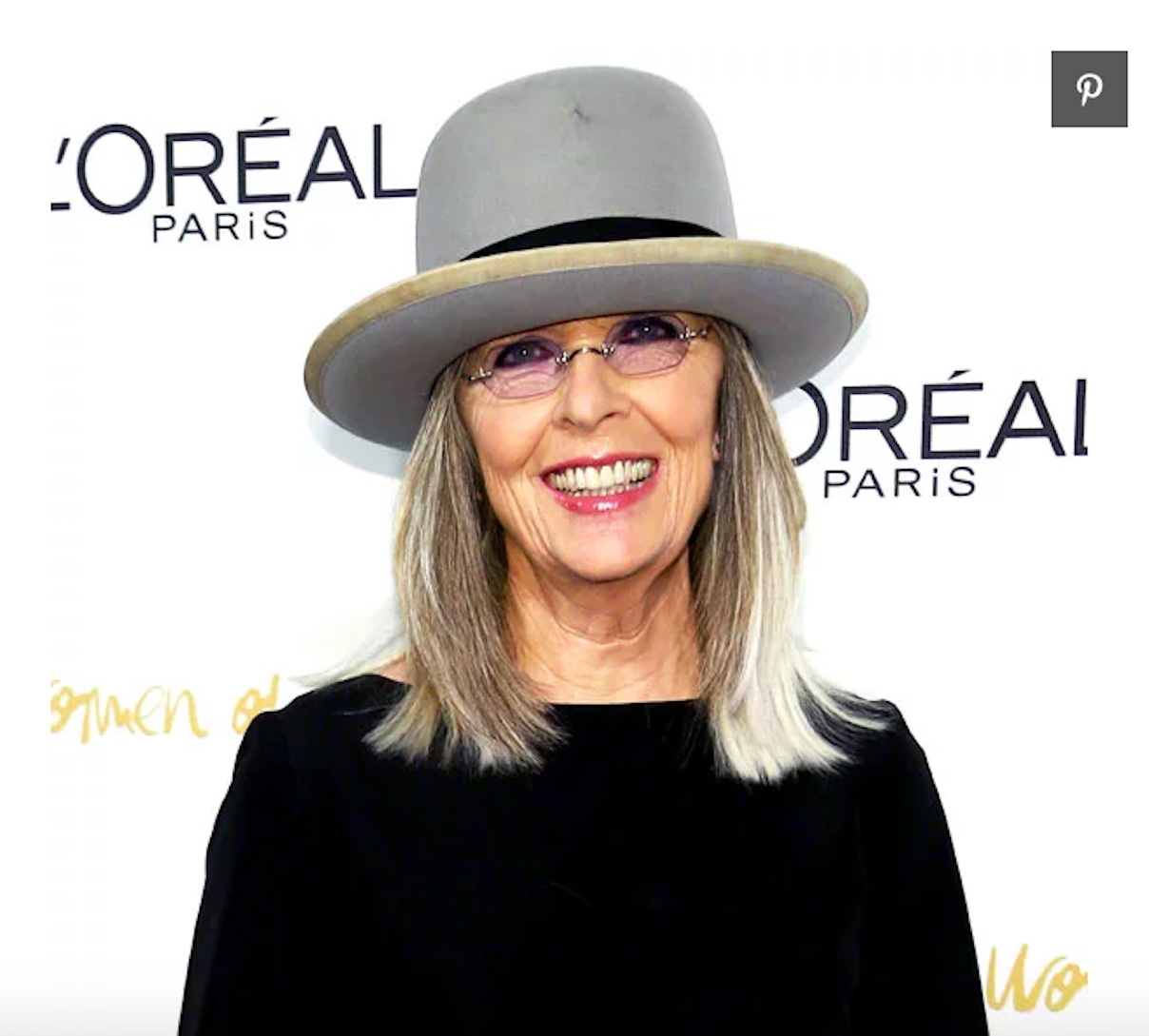 Learn more about SurvivorNet's rigorous medical review process.