Cooking as a Form of Healing
English TV chef Nigella Lawson, 62, says she used cooking as therapy to get through her late husband's cancer.
Nigella was married to English writer and broadcaster John Diamond, with whom she had two children with. John was diagnosed with throat cancer in 1997 and became active in raising awareness for the disease and other oral cancers.
One of the leading causes of oral cancer is the high common human papillomavirus, or HPV, a sexually transmitted virus.
English TV chef Nigella Lawson, 62, says she used cooking as therapy to get through her husband's cancer.
She cited the solo activity as "part of my sanity when my husband couldn't eat, because he had oral cancer," she told Australia's Women's Weekly of how she combatted stress.
Read More
Nigella was married to English writer and broadcaster John Diamond, with whom she had two children with. John was diagnosed with throat cancer in 1997 and became active in
raising awareness
for the disease and other oral cancers. The couple had been married for five years prior to the difficult diagnosis.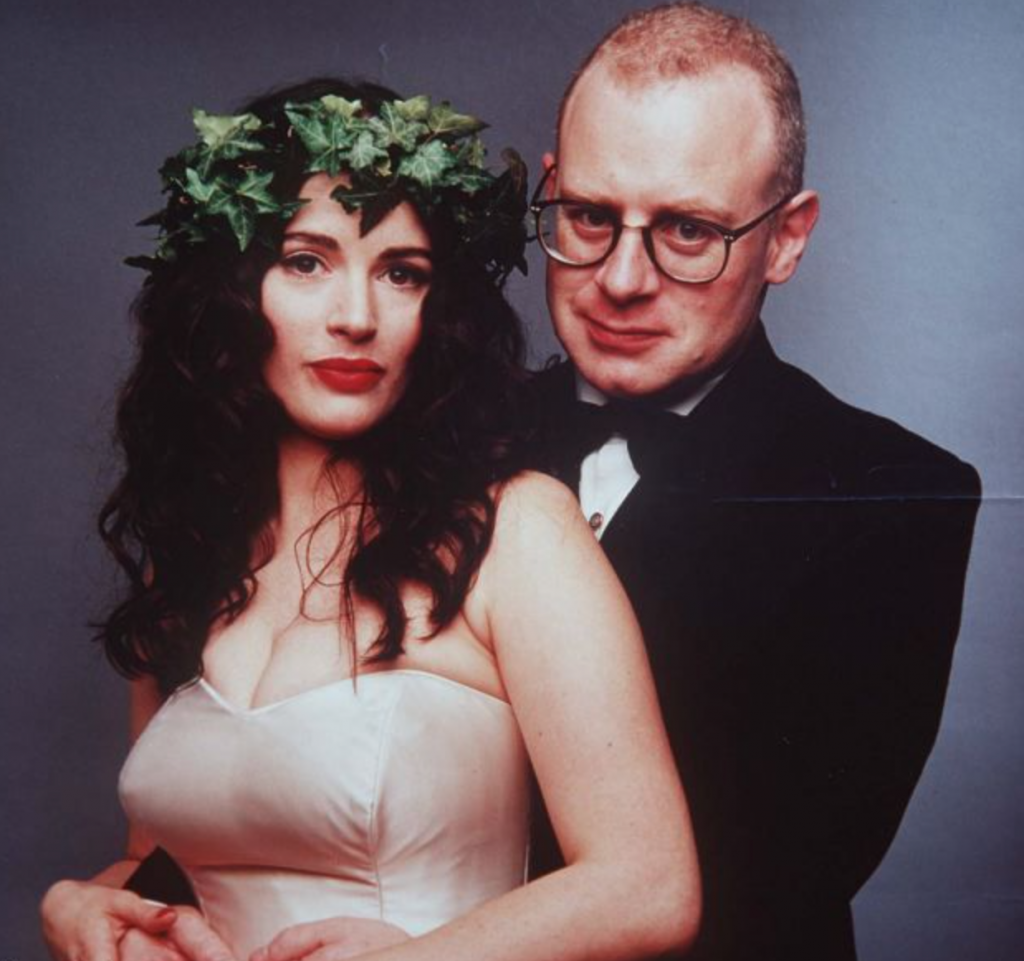 Sadly, the husband and father lost his battle in 2001, yet he put up quite a fight for nearly a decade, and helped many others along the way.
Nigella, in turn, shares her experience and encourages others to seek care in the kitchen.
During the pandemic, the food writer received messages from people on social media saying, "'It's so depressing just cooking for myself.'"
 

View this post on Instagram

 
Nigella begs to differ. "'It really shouldn't be depressing. It's the most wonderful thing,'" she recalls saying.
At first, the My Kitchen Rules host found herself going to pick up something easy and pre-made while caring for John.
"I'd already come to the conclusion that I adore solitude, which is just as well," she admitted. "I think that's also about being a bit older. So I feel very fortunate that I didn't feel lonely during lockdown."
 

View this post on Instagram

 
Nigella, who was also married to art collector, Charles Saatchi, 79, famed co-founder of top advertising agency Saatchi & Saatchi, for ten years, now keeps her love life private. She does, however, say that she does take comfort in the companionship of social media.
"I was getting a lot of panicked messages on Twitter from people who weren't used to cooking, so I started giving advice in the way I would if a friend phoned for help," she explained.
An Important Message for Caregivers
While it is undeniably difficult to be diagnosed with and treated for cancer, the family members and friends who care for cancer patients also face their own set of challenges, like Nigella. At one point, John was unable to speak during his struggle.
"Caregiving is the most important job in the universe, because you are there through the highs and lows," Julie Bulger, manager of patient and family-centered care at Vanderbilt-Ingram Cancer Center in Nashville, TN, tells SurvivorNet. "You are there to support your loved one, to manage all of the daily tasks as everything is changing in your life."
Caregiver burnout—the stress, anger, fatigue, and illness that can come from putting another person's needs ahead of your own—is real. It can sneak up on you if you don't take care of yourself. "It is important to have some things that you can do outside of the focus of caring for somebody that you love with cancer," Bulger says.
'A Sacred And Blessed Calling': Managing Life As a Caregiver
She suggests that you take a walk. Get a massage. (or in this case, try cooking like Nigella) Visit a support group for cancer caregivers, either online or in person. And see a therapist if you're struggling to cope with all of your new responsibilities. Joining a support group and building your support team is often a very important strategy and can help prevent or reduce the risk of caregiver burnout.
Know that you are doing truly important work, and appreciate yourself for it. "There's so much evidence that outcomes are better when somebody has an incredible caregiver by their side," Bulger says. Research also finds that caregivers who take good care of themselves provide the best quality of care. "So you are helping your loved one in more ways than you know."
HPV and Oral Cancer
According to new research out today, more than 70 percent of adults of any age do not know that the human papillomavirus (HPV) can cause oral, anal, and penile cancers.
This knowledge gap comes even as famous actors such as Michael Douglas and Marcia Cross have opened up to the public about surviving these cancers themselves — and have confirmed that their cancers were HPV-related.
The numbers are especially troubling given that HPV is responsible for 34,800 cases of cancer in the U.S. each year—90 percent of which could be prevented with the HPV vaccine. People are at-risk for avoidable cancers simply because they don't know that risk exists.
More than 70% of Americans Don't Know that HPV Can Cause Anal, Oral, and Penile Cancers
What is HPV and How Does it Cause Cancer?
HPV is a highly common sexually transmitted virus. About 80 percent of people who are sexually active end up infected with HPV at some point in their lives. Most of the time, the body's immune system naturally clears the HPV on its own and the person never experiences health problems or symptoms. But in some cases, if someone has contracted one of the "high-risk" strains of HPV (there are about 14 'high-risk' strains out of roughly 100 strains total), the infection might linger over a long period of time, ultimately damaging cell DNA and resulting in cancer-causing mutations.
RELATED: HPV and Cancer Risk: The Basics
Luckily, the HPV vaccine that is available today—which was first introduced in 2006 under the name "Gardasil,"—is really effective when it comes to protecting people from the high-risk strains of HPV.
The U.S. Centers for Disease Control and Prevention (CDC) recommends that all children ages 9 to 14 (both male and female) get two shots of the HPV vaccine six to 12 months apart.
Because HPV is usually transmitted during sex, the early age recommendation is meant to ensure the virus is prevented before children are sexually active. HPV is primarily spread by sexual contact, and the cancers it causes are often in intimate parts of the body. The CDC did recently expand these guidelines, though; now, adults ages 27-45 can get the HPV vaccine, too, if their doctors agree.
"We recommend strongly that children are vaccinated against HPV before they are sexually active." Dr. Jessica Geiger, a medical oncologist at Cleveland Clinic Cancer Center, told SurvivorNet in a previous conversation about HPV prevention.
Learn more about SurvivorNet's rigorous medical review process.