"All you need to get lung cancer is lungs."
Those are the words of a broken bride who, along with her fractured family, is adjusting to life after losing a husband, father, and lifelong non-smoker to lung cancer.
Read More
According to his widow, Daniel Muir, 35, developed a persistent cough last November, which he dismissed as a symptom of COVID.
He even continued to delay a visit to the doctor after a COVID test came back negative and he started to experience lower back pain.
In late January, Muir finally went to the doctor and soon found himself undergoing more testing until he learned that his cough and back pain were symptoms of stage IV lung cancer.
It was the last thing he or anyone close to him expected, given his age and the fact that he was a lifelong non-smoker.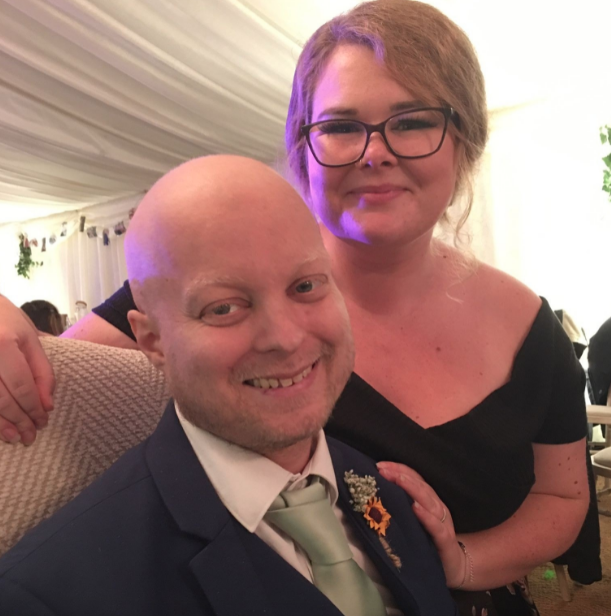 Related: Oscar nominee Richard E. Grant Says Wife Called Out Prince Charles For Speaking About Her in Past Tense During Final Days of Stage IV Lung Cancer Battle
Muir is one of the growing numbers of non-smokers to be diagnosed with the disease. The Centers for Disease Control & Prevention report that in the United States, about 10% to 20% of lung cancers, or 20,000 to 40,000 lung cancers each year, happen in people who never smoked.
According to his wife, the disease had spread to his spine and pelvis by then, but both he and the family remained hopeful about his prognosis.
"We stayed positive, although we were petrified- but he had age on his side so there was no reason for us to be fearful," recalled Nerys Muir in an interview with North Wales Live.
"He's the bravest man I've ever known."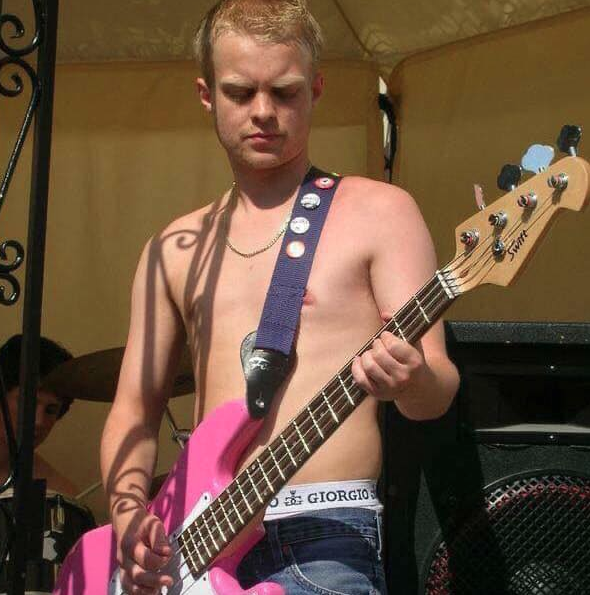 Related: 'Immunotherapy Gave Me Back My Life': 54-Year-Old Dancer Oswald Peterson Pirouettes Past Stage 4 Lung Cancer Thanks to Checkpoint Inhibitors
Muir decided after his diagnosis to start giving back by performing charity concerts to raise funds for cancer research.
All through his chemotherapy and radiation, he was busy planning or performing in shows despite his weakened immune system and the ongoing COVID pandemic.
The family's hopes for a speedy recovery were dashed soon after Muir finished treatment, with doctors informing the family that the cancer was terminal.
Muir passed away 18 days later, succumbing to lung cancer at 35.
"He wouldn't show anyone his struggle through his sickness, so no one realized how bad things were, except for me, because I was with him every day caring for him," noted Nerys. "He was scared of dying so chose not to talk about it."
His only concern was the children and their well-being once he was gone.
"When Daniel was taking his final breaths, I promised him I would take care of all the children," said Nerys.
She will have some help now, thanks to a local fundraiser for Muir's four kids.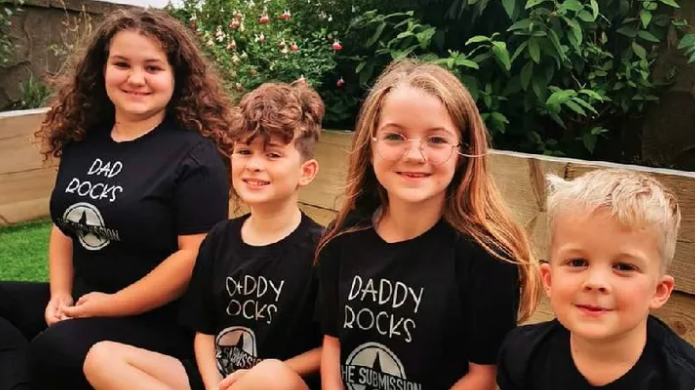 In a letter posted on the "Make the Children Smile" fund – which already surpassed its goal of $1000 – Nerys wrote:
Daniel Muir was most afraid of leaving his children, it's one of the biggest reasons he couldn't speak about his fate. He felt guilt that he was leaving his four children and he feared that them being together would become difficult without him around.
They are now four children who are growing up without their Dad, but what we can do is bring them together as much as possible. Give them fun. Show them that between the sadness, there can be times of happiness too. 
Daniel raised a massive amount for charity the last couple of months, he's done his part. I think he would be happy to know his children are looked after. 
Muir is survived by two children from his first marriage, 10 and 12, a step-son, 9, and a son with Nerys, 6.
Related: Smoking Doesn't Just Cause Lung Cancer. It's the Top Risk Factor For Bladder Cancer. Here's How to Quit
Causes of Lung Cancer in Non-Smokers
Despite some promising drops in mortality rates, lung cancer still kills more Americans every year than any other form of cancer. And while most of those diagnosed are or were smokers, one in five individuals will have never touched a cigarette or vape in their lifetime.
"Some lung cancers are from unknown exposure to air pollution, radon, or asbestos," Dr. Raja Flores, system chair of thoracic surgery at  Mount Sinai, previously told SurvivorNet. "We also see more never-smokers with lung cancer who have a family history of it."
There is a good deal of research on the causes of lung cancer in those who have never smoked. Most researchers agree that the likeliest cause of the disease in non-smokers is environmental factors.
According to the World Health Organization, radon is the second-leading cause of lung cancer, responsible for anywhere from 3 to 16% of cancer cases depending on the levels present in a given area.
Smokers, meanwhile, are 25 times more at risk from radon than non-smokers.
Breathing secondhand smoke is another lung cancer risk for non-smokers. According to the American Cancer Society, about 7,000 adults die of lung cancer from breathing secondhand smoke each year.
Air pollution is also known to cause some lung cancers. At the same time, other factors seen in non-smoking patients diagnosed with the disease include a family history and having previously been diagnosed with HIV or AIDs.
If You Have Lungs, You Can Get Lung Cancer
Lung Cancer Symptoms
Lung cancer is the second-most common cancer diagnosis in the US behind breast cancer.
It can be difficult to diagnose because there are few symptoms of the disease in its early stages. In Muir's case, he only began experiencing mild symptoms a month before learning he had stage IV lung cancer.
Individuals who experience any of the following symptoms should speak to their doctor or a medical professional:
persistent coughing
coughing up blood
frequently winded to struggling to breath
sudden and unexplained fatigue
rapid weight loss
sharp pains when breathing
What Happens When You've Been Newly Diagnosed With Lung Cancer
Learn more about SurvivorNet's rigorous medical review process.