— Beth Chapman (@MrsdogC) May 28, 2019
READ MORE
Beth, of course, was referring obliquely to accusations that Lyssa did not acknowledge her on Mothers Day, did not invite her and Dog to the high school graduation of Dog's granddaughter, and blocked Beth and Dog on social media. Lyssa has denied the allegations.
As if Lyssa's alleged conduct didn't make things hard enough for Beth — once the women's disagreement became public, Beth was besieged with unwanted commentary from online trolls and other busybodies. Indeed, a lot of women going through cancer have similar experiences to Beth, getting unwanted feedback from outsiders, however well-meaning, which can cloud the path to recovery. Even more challenging is when this advice borders on criticism. When a cancer voyager faces these obstacles, fellow survivors will often urge her to focus on the positive, screen out the noise and stay on the path to recovery.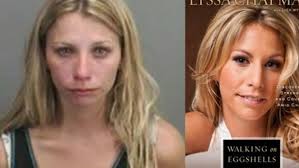 The recent tweet comes as part of Beth's decision to focus on her optimism and block out negativity and busybody behavior during the unfortunate contretemps with Lyssa, which has distracted from her cancer battle.
After Beth and Lyssa traded barbs over Mothers Day and granddaughter Abbie's graduation, Beth found herself facing down  trolls who criticized how she's addressing the disagreement with stepdaughter Lyssa.
"I'm just blocking and deleting today," she said of cutting off social media trolls who criticize and harass her despite the fact that she's a cancer survivor currently in, as she's put it, the fight of her life. "I take no s— remember that! This feed is not for your opinions it's for mine! Got it," a defiant Beth, 51, wrote.
Im just blocking and deleting today. I take no shit remember that ! This feed is not for your opinions it's for mine ! Got it

— Beth Chapman (@MrsdogC) May 24, 2019
She was responding to a troll who crashed a Twitter comment field and suggested that Beth's social media airing of family dirty laundry was not constructive.
A user named Ashley had made the insensitive comment that "her posting their personal problems online just fuels the fire and creates an even bigger fire. I get she's just trying to reach out to [Beth's stepdaughter] baby Lyssa but it's obvious she doesn't want to be reached this way. It just makes it worse," said "Ashley".
To which Beth responded: "Ashley maybe you don't get that it's none of your business and your opinion is not wanted or needed here I'm 52 years old and I been her mom a long ass time I obviously know far more than you so sit down and shut up or get off my page !"
Beth is also dealing with a volley of attacks from Lyssa, 31, who accused Beth of prevarication. In pointed tweets last week, Lyssa argued, she HAD wished Beth a Happy Mother's day, did not block her on  social media, and hadn't invited Beth and Dog to the graduation because she knew they were already planning at that time to be gone from the islands of Hawaii, where the graduation was taking place.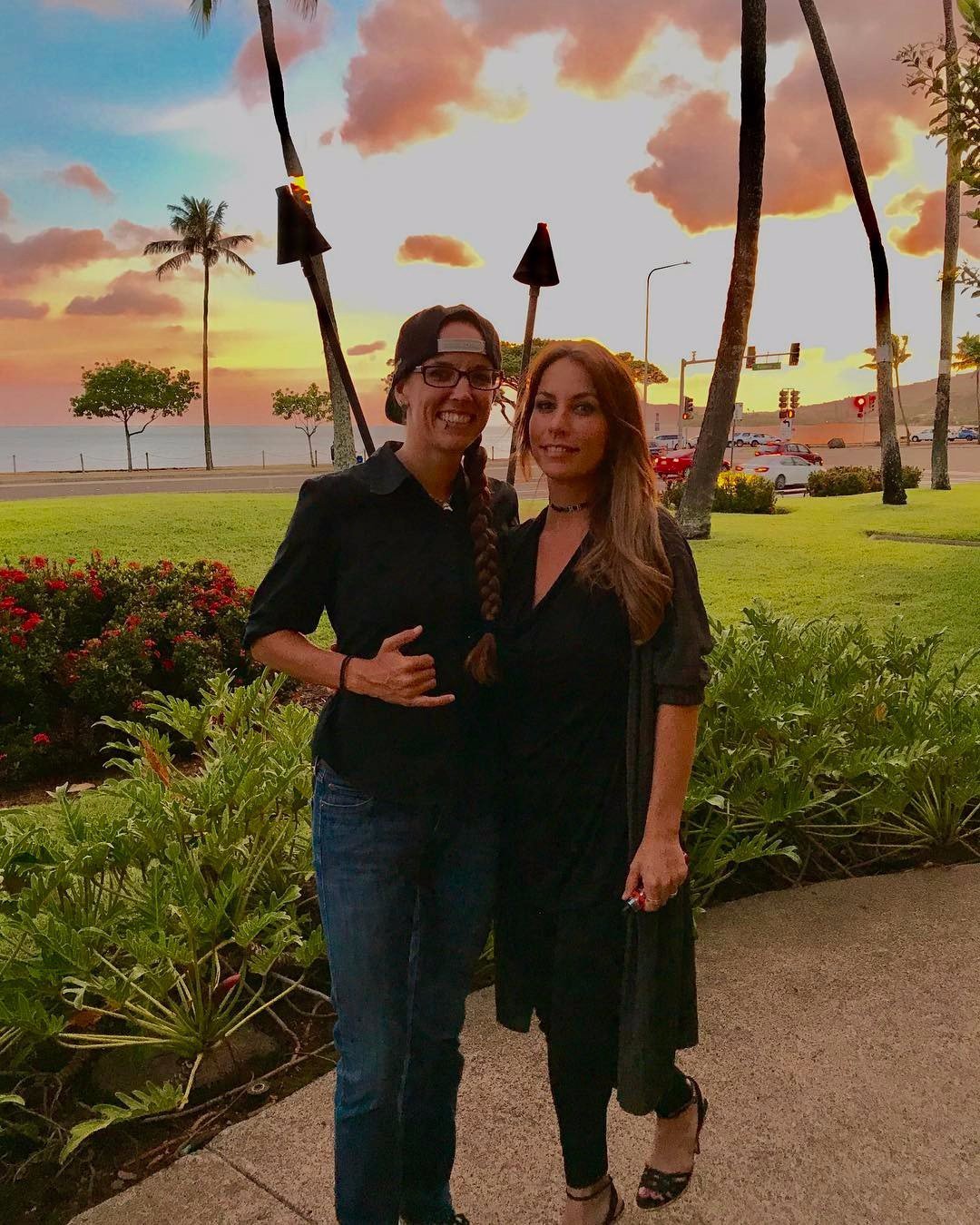 "I spoke to Dad yesterday," she said, on Thursday, of her alleged interaction with her father Dog.
And in an icy coda her rebuttal, Lyssa added that "If your intent was to hurt me or Abbie with lies….Don't worry. You didn't. I am so excited, happy and proud there is nothing you can do to dull my or Abbie's shine. As we both know you never intended to be home in Hawaii this week and I'm sorry you feel some type of way. You want to talk, you got my number."
(Lyssa is the ninth of Dog's 12 children. She became pregnant with Abbie when she was 15 and Abbie's father, then 24, was charged with statutory rape. Lyssa would go on to marry and divorce another man with whom she had another child. She is now in a relationship with Leiana Evensen and the two women run a tanning salon together in Hawaii)
But Beth, despite her cancer struggles, wouldn't back down. She believes the Mothers Day message Lyssa says she sent was actually from Beth's other grandchild, not Lyssa. And so she responded promptly to Lyssa on Friday morning that "Maddie texted grandma you did nothing as usual we didn't know when Abbie's grad was, yes we would have been there! your not off the hook Lyssa you Invite your parents regardless I bet Leigh's parents we're invited. we could have been home in time you chose not to even tell us."
As the drama continues, it seems Beth is hoping to take a step back from it, recognizing that it's too much to handle while she's sick. But as her Tuesday tweet shows, the bounty hunter is truly hurting from the disagreement with her stepdaughter — a Mothers Day disappointment so great it's been hard to let go. Hopefully it won't have too hard an impact on Beth's cancer recovery.
Learn more about SurvivorNet's rigorous medical review process.