Olivia's Strength Through the Pandemic
In a soul-baring new interview, the Aussie actress and breast cancer thriver Olivia Newton-John talks about what matters most to her, and living through the pandemic.
Newton-John was first diagnosed with breast cancer in 1992; she is currently living with advanced breast cancer.
Breast cancer is typically detected via mammogram, which looks for lumps in the breast tissue and signs of cancer. If you have not gone through menopause yet, women over 40 should have a mammogram every year, experts tell SurvivorNet.
Olivia Newton-John isn't holding back in her latest interview with
Women's Weekly
, where she touches on everything from cancer, to living through a pandemic, and what matters most to her: Her loved ones.
Related: Stage 4 Cancer Survivor Olivia Newton-John and Daughter Chloe Connect with Music: 'There's Been So Much Suffering Over the Last Year'
Read More
The talented and stunning 72-year-old is mother to daughter
Chloe Rose Lattanzi
, and she's been married to John Easterling since 2008.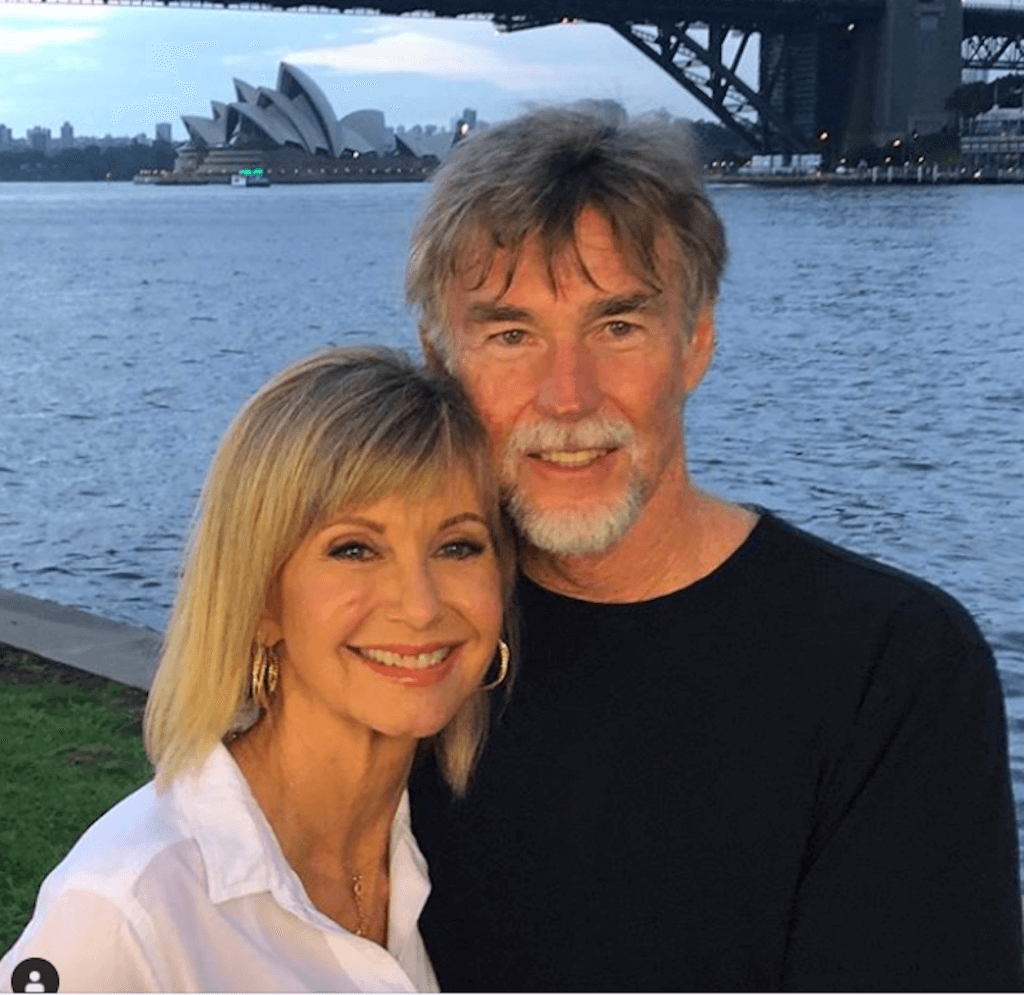 In the interview with Australia's Women's Weekly, Newton-John focuses on gratitude (a perspective which can make a difference during the cancer journey), and she emphasizes how important her loved ones are, saying, "I think we get very distracted, as humans, with all the technology and the stuff that's going on. But when it comes down to it, the people you love are the most important, and I think [the Covid-19 pandemic has given] us that opportunity to re-bond."
Newton-John says that for her upcoming birthday, on September 26, she's preparing for Olivia's Walk for Wellness (held annually on the breast cancer thriver's birthday). She says the walk is intended to "help people with cancer to thrive" – which she is clearly a model for how to do just that!
During the Covid-19 lockdowns, Newton-John created the Olivia Newton-John Foundation to fund cancer-related research with a focus on holistic and wellness therapies. "We're looking for kinder treatments for cancer using herbal medicine because that really is what has kept me doing well," she says.
Newton-John says that she's doing "okay," which is good to hear, especially after reading that she was in the hospital earlier this year.  The magazine calls it "a temporary road bump on the wellness journey" and notes that Newton-John declined to go into details about her recent hospital stay, but says that she's fully recovered.
"I was very afraid at the beginning," she says of living through the pandemic and needing to go to the hospital during that time.
Olivia's Breast Cancer Journey
The beloved Aussie singer currently has advanced-stage breast cancer (stage 4). She's admirably shared her cancer journey very publicly, too, and has used it as a way to raise awareness around the disease.
The singer was first diagnosed with breast cancer in 1992. To treat her cancer, she had chemotherapy and a partial mastectomy (surgical removal of cancerous breast tissue). In 2017, Newton-John's cancer returned and it had spread to other parts of her body, so she had radiation therapy to treat it. She's a true survivor in every sense of the word.
Related: Olivia Newton-John Says She Battles Nerve Pain & Used Medical Cannabis to Get Off Prescription Meds—New Update on Remarkable Breast Cancer Journey
In an earlier interview with SurvivorNet, Newton-John spoke about her battle with breast cancer. She says, "My dream is to find kinder ways to treat cancer. Because all of you watching, if you've been through chemotherapy, you've been through radiation, there's got to be a way that we can boost the body's immune system without poisoning it."
When Should You Consider a Mastectomy?
Screening for Breast Cancer
Breast cancer is typically detected via mammogram, which looks for lumps in the breast tissue and signs of cancer.
Women with an average risk of breast cancer, who have no family history of the disease and no incidence of the BRCA1 or BRCA2 gene mutation, should get annual mammograms between the ages of 45 to 54. Women with a higher risk of the disease should begin screening earlier. In a previous interview, Dr. Connie Lehman, chief of the Breast Imaging Division at Massachusetts General Hospital, emphasizes the importance of screening.
Related: When Should I Get a Mammogram?
She says, "If you haven't gone through menopause yet, I think it's very important that you have a mammogram every year. We know that cancers grow more rapidly in our younger patients, and having that annual mammogram can be lifesaving."
"After menopause, it may be perfectly acceptable to reduce that frequency to every two years," says Dr. Lehman. "But what I'm most concerned about is the women who haven't been in for a mammogram for two, three, or four years, those women that have never had a mammogram. We all agree regular screening mammography saves lives."
How the BRCA Mutation Increases Breast Cancer Risk; Screen Early if You Have This Gene Mutation
Learn more about SurvivorNet's rigorous medical review process.