After two years keeping his cancer journey private, British rock legend Sir Rod Stewart, 74, just recently went public with the news that he'd been diagnosed with prostate cancer. Stewart, best known for his classic hit, "Maggie May," is now cancer-free, but in a new interview, his wife Penny Lancaster, became emotional as she opened up about Stewarts' treatment.
"It was quite aggressive and it came on really quickly," Lancaster, 48, shared about Stewart's prostate cancer on the British talk show "Loose Women." "With Rod it was an aggressive one, and instead of remaining in the [prostate] gland, it had left the gland and traveled to the outside tissues."
Read More
RELATED: "Finger Up The Bum, No Harm Done," Says Rocker Rod Stewart, As He Reveals Successful Prostate Cancer Treatment And Urges Men To Get Tested
Lancaster began to cry as she recalled the fear she felt during Stewart's further tests.
View this post on Instagram

"That was another scary moment where he had to have more invasive tests and scans if it was anywhere else," she said. "If it was secondary in his body, which was the most frightening test of all. But it hadn't gone [anywhere else]."
RELATED: Benefit Of External Beam Radiation for Prostate Cancer: It's Non-Invasive
Stewarts' prostate cancer, as Lancaster described, luckily had not spread too widely within his body. But it wasn't just confined to the prostate gland either, which meant that Stewart couldn't be treated with surgery alone. Instead, Lancaster shared, he was treated with three months of intensive radiation.
View this post on Instagram

"Knowing it had traveled outside we couldn't have the gland removed, so he had to have a three-month intensive course of radiation, traveling into London the same time every single day, going to the clinic."
RELATED: The Gleason Score Predicts Prognosis and Treatment for Prostate Cancer
Being the rockstar that he is, Lancaster shared that her husband wasn't used to routine — and accordingly, the daily radiation treatment was out of the ordinary for him.

"Rod's never done one day or one week the same his entire life," she said. "So he put a positive spin on it. In the clinic the nurses set up a little room for him and he would sit there and say, 'This is my day in the office.' And he was extremely positive."
The "extremely positive" attitude with which Stewart approached his treatment is the same attitude with which he approached sharing his diagnosis last month.
At a fundraising event for the Prostate Project and the European Tour Foundation charity in England, Stewart shared with the world that he was "coming out" as a prostate cancer survivor.
"No one knows this, but I thought this was about time I told everybody," he said. "I'm in the clear, now, simply because I caught it early. I have so many tests… Guys you've really got to go to the doctor."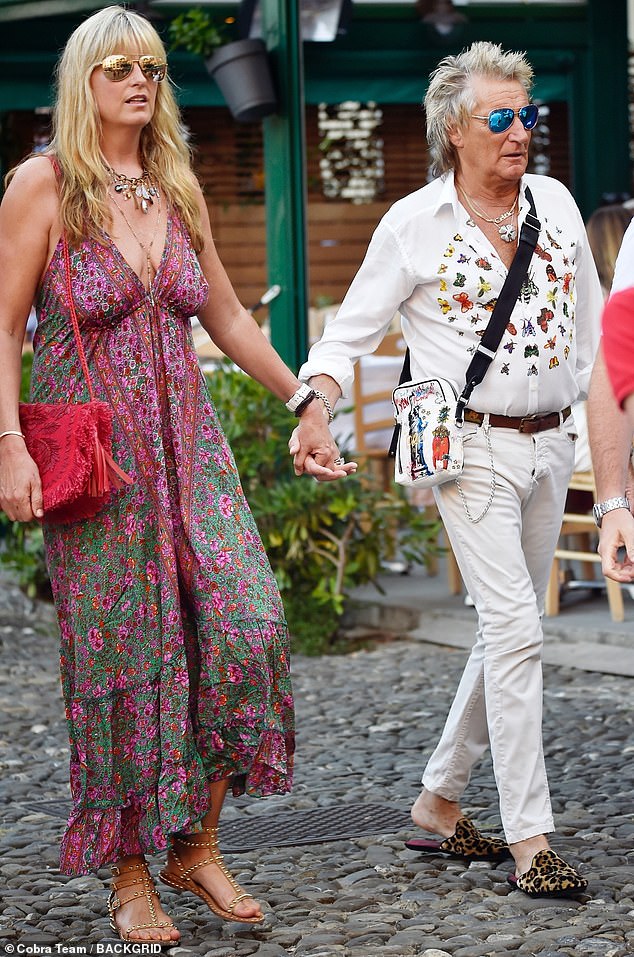 Lancaster echoed Stewart's message about the importance of routine screening as she shared with "Loose Women," " the positive news is we caught it early enough." Rod Stewart then appeared on-screen to reiterate his message about the importance of getting a routine rectal exam for prostate cancer screening.
"Hi my girls on 'Loose Women'," Stewart said. "Just a few words about prostate cancer — I've just been given the OK. Guys, please, get down to the doctors and get tested. It's a rotten disease. It gives you no warnings, no symptoms, unless you go to the doctors, you don't know if you've got it. So finger up the bum, no harm done!"
The "finger up the bum" that Stewart referenced is a really common method of prostate cancer screening called a "digital rectal exam," (digital meaning finger). The test isn't comfortable by any means, but Dr. Edwin Posadas, a urologic oncologist and Director of the Translational Oncology Program and Cedars-Sinai Medical Center, explained to SurvivorNet that it only lasts about 30 seconds, and the potentially life-saving information gained makes it worth it.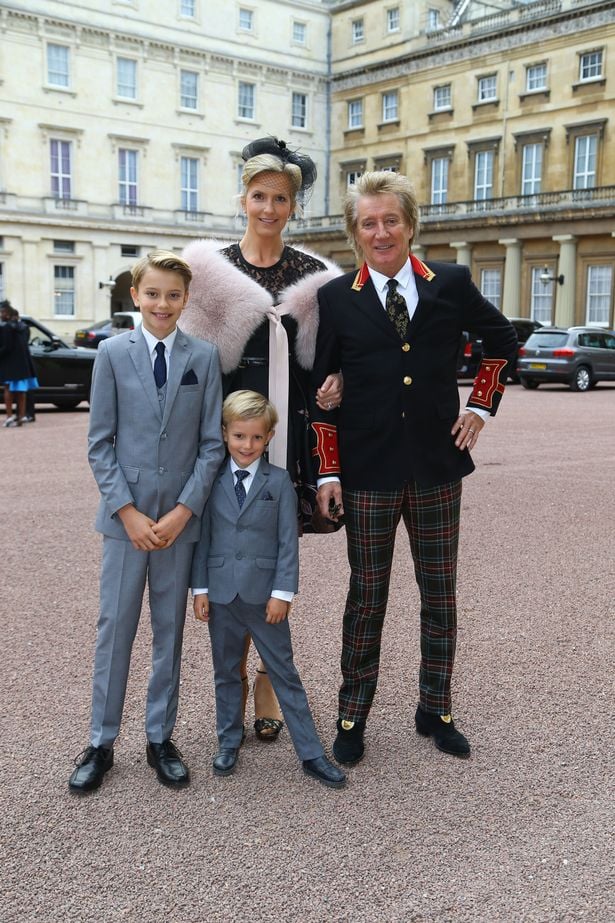 "They're inexpensive, relatively noninvasive," Dr. Posadas said about digital rectal exams, which usually go hand-in-hand with a blood test called a "PSA" test, which measures levels of something called "prostate-specific antigen."
RELATED: Why You May Have a Greater Risk When it Comes to Prostate Cancer
"No man is really excited about having a rectal examination, which means that a doctor has to literally touch the prostate gland through the rectum, [but] honestly, it takes less than 30 seconds to get it done," Dr. Posadas said. "It's relatively painless. I'm not saying it's comfortable. But at the same time, the amount of information that can be gained from that is tremendous, and it can be a life and death type decision that is made. I myself have been in such a situation when we're screening men, and you can feel a lump in the prostate gland. Even before a blood test is done, you know that patient has got to go see a urologist and get that biopsied before that bump becomes a problem."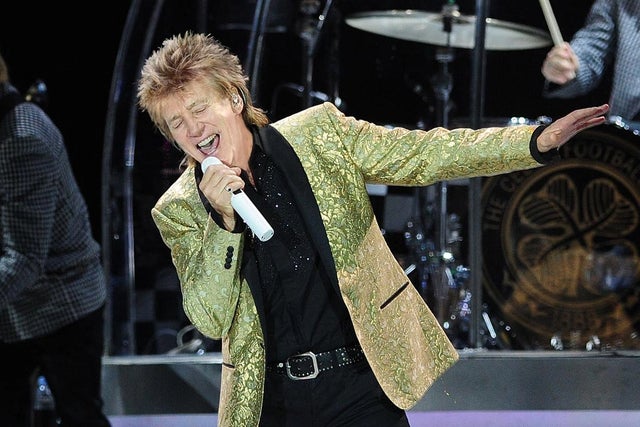 Was Rod Stewart Right About Prostate Cancer Giving "No Warnings, No Symptoms"?
Yes and no. On the one hand, as Dr. Posadas told SurvivorNet in a previous conversation, "Prostate cancer is a very odd disease in that it doesn't have a particular symptom. I could not tell a man, 'this is really the bad sign that you've got prostate cancer.'" Instead, Dr. Posadas explained, prostate cancer can cause a host of different symptoms — many of which can also be the result of some other condition. That is to say, they don't necessarily mean you have prostate cancer. These symptoms could include:
Urination patterns that differ from what you're used to
Urinating too much
Urinating too little
Waking up at night to urinate
Dr. Edwin Posadas spoke with SurvivorNet about how prostate cancer has no one definitive symptom. 
With all of these symptoms, Dr. Posadas said, "Cancer would be on the list of possibilities, but the good news is it's not the only thing that's on that list." He went on to explain that even though these urinary symptoms don't necessarily mean prostate cancer, they're really important to pay attention to, because "If your body's telling you something, you should listen."
Learn more about SurvivorNet's rigorous medical review process.
---