Big Names & Big Takeaways
This year, the journalists at SurvivorNet were able to tell the stories of so many cancer warriors and survivors. And some of those people just so happen to be famous.
From male breast cancer survivor Mathew Knowles to fellow breast cancer warrior Miranda McKeon, SurvivorNet was able to learn about the struggles these people face every day amid their disease — something the world sometimes forgets famous people also deal with — and how they overcome those difficulties.
These are some of our favorite SurvivorNet celebrity interviews of 2021, including celebrities Julia Louis-Dreyfus, McKeon, Knowles, Marlee Matlin, Jennifer Jones, Laura Ingraham & Criscilla Anderson.
This year, the journalists at SurvivorNet were able to tell the stories of so many cancer warriors and survivors. And some of those people happen to be famous.
From male breast cancer survivor Mathew Knowles to fellow breast cancer warrior Miranda McKeon, SurvivorNet was able to learn about the struggles these people face every day amid their disease — something the world sometimes forgets famous people also deal with — and how they overcome those difficulties.
Read More
Here are some of our favorite SurvivorNet celebrity interviews of 2021: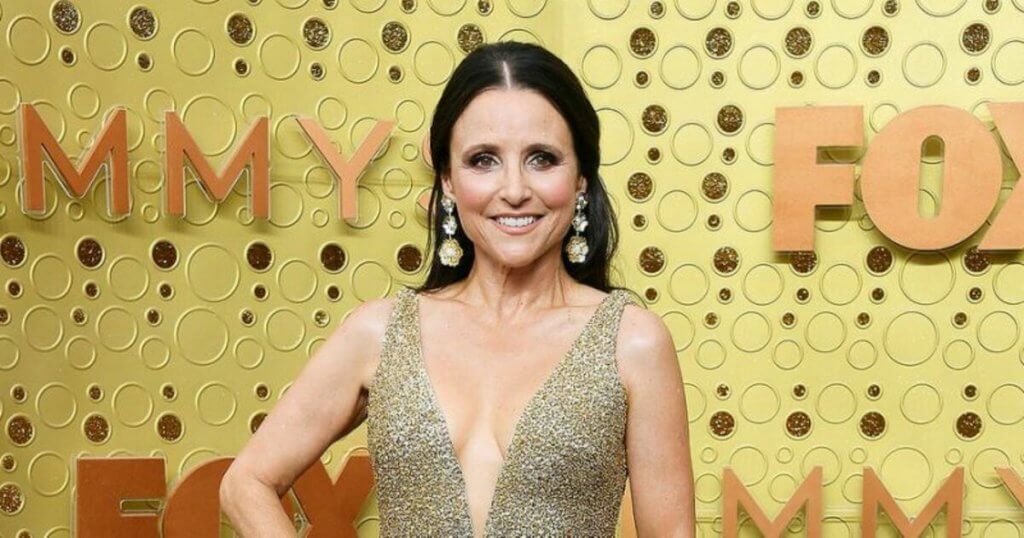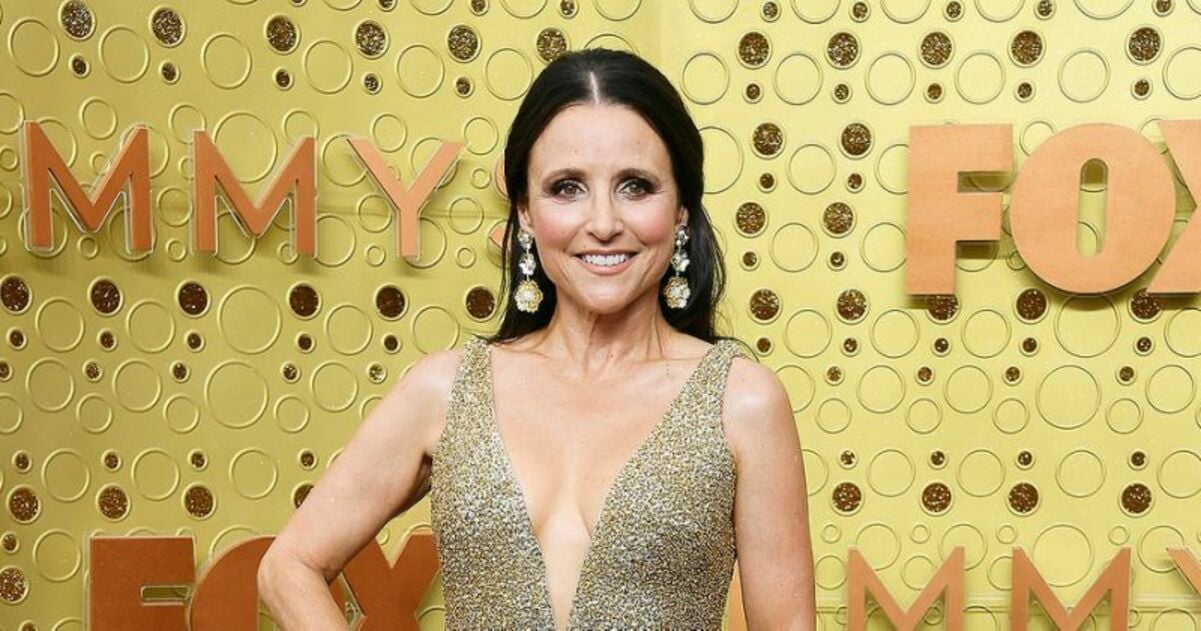 No. 1: Julia Louis-Dreyfus, Actress & Breast Cancer Survivor
Actress and breast cancer survivor Julia Louis-Dreyfus, 60, has arguably one of the most important messages of the year for the SurvivorNet community: get vaccinated against Covid-19.
Louis-Dreyfus says that getting vaccinated is essentially the best thing you can do for a cancer warrior or survivor. And she shared this message on behalf of herself and the SurvivorNet family.
Actress Julia Louis-Dreyfus urges everyone to get vaccinated for Covid-19.
"If you really want to support people with breast cancer, join me, Julia Louis-Dreyfus, and SurvivorNet … and please get vaccinated."
With the omicron variant rapidly on the rise, it is important that we think of all the immunocompromised people out there this holiday season.
Louis-Dreyfus is speaking from experience. In 2017, she was diagnosed with stage 2 breast cancer. She went through six rounds of chemotherapy, and had a double mastectomy — breast cancer surgery that removes the entire breast. She publicly shares her breast cancer battle to help raise awareness and educate other women — and men — about the disease.
Read the full story: Actress Julia Louis-Dreyfus, 60, Says Getting Vaccinated is the Best Gift You Can Give a Cancer Survivor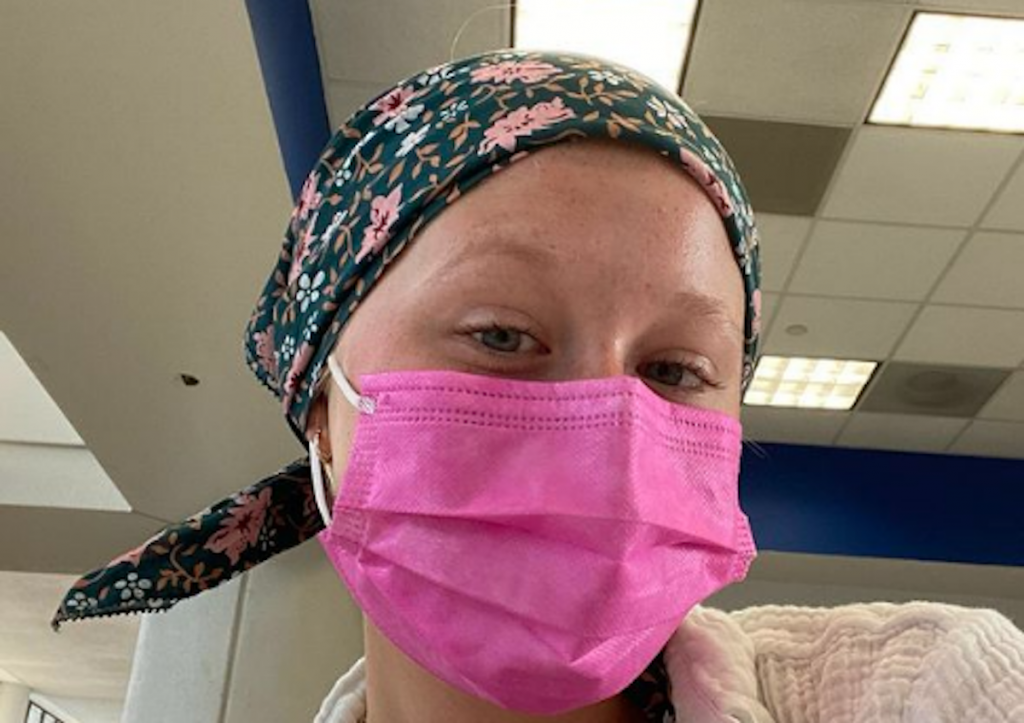 No. 2: Miranda McKeon, Actress & Breast Cancer Warrior
Anne with an E star Miranda McKeon has been through the wringer this year. In June, she was diagnosed with breast cancer at just 19 years old. But through it all, she has managed to maintain a positive outlook, a secret she shared with the SurvivorNet community.
During an exclusive interview with SurvivorNet, McKeon shows her positivity and confidence, but is also not afraid to express her vulnerability about the highly uncommon hand that she has been dealt at her age, when she should be focusing on normal things that the average teenager goes through.
Aggressive Breast Cancer in Young Women
"Dating and boys and college and parties are definitely things that have been at the top of my thoughts through this whole process," McKeon admits. "Obviously, hair loss is a big thing through all of this, and I'm curious how that will affect me going back to school with my peers … but I've kind of realized that everyone's minds are a bit malleable around us in that whatever narrative I'm putting out there."
Overall, McKeon's glass half-full approach has been working for her, though it is understandably unrealistic for her to act like she is un-phased by her disease, which would not be authentic for her to present while sharing her story.
"For the most part, I think I've been a positivity machine," McKeon tells SurvivorNet. "Honestly, it's expected and would be strange if I didn't have dark days. I think on the days where stuff gets really challenging, I really do rely on friends and family to cheer me up."
"I've had tons of long conversations with my mom about natural fears throughout this whole process, but I have a really great support system surrounding me, which I think is critical for anyone going through something like this."
Read the full story: 'I Can Control My Own Narrative': 'Anne With an E' Star Miranda McKeon, 19, Bravely Balances Chemo With College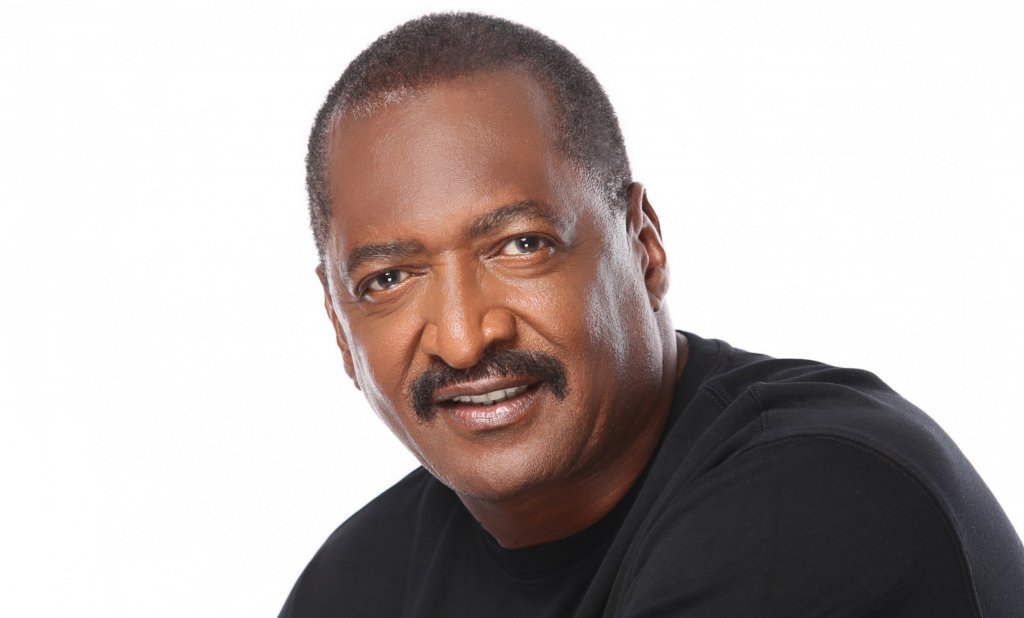 No. 3: Mathew Knowles, Health Advocate & Father to Beyoncé and Solange Knowles
Entertainment executive Mathew Knowles, a husband, father and male breast cancer survivor — who happens to have given the world two mega-talented daughters, singers Beyoncé and Solange Knowles — is not only a powerful voice in the music world, but is also a well-informed voice and role model in the health space.
He is chief executive officer of Music World Entertainment, an author, professor and public speaker who courageously shares his cancer battle to encourage people to be proactive about their health, and to let men know that they can get breast cancer, too.
Mathew Knowles urges the Black community to "take control of your health" and "know your self-worth."
But most importantly, as a person of color, he is trying to rally the Black community to take control of their health like he did.
"I felt I was worth it," Knowles, 69, tells SurvivorNet during a conversation about racial disparities in cancer care as part of the Close the Gap virtual conference. "I had that self-care."
"This distrust goes back all the way to slavery, quite frankly," Knowles continues. "If there is a new day, I think we have to understand that people of color are in high positions in the medical profession and working vigorously to make change. We can't change what happened years ago, but we can effect change of what happens today. It's about early detection."
Knowles delves further into structural racism, explaining that it is a "conglomerate" of factors.
"It's poverty, it's education, it's housing, but it's also health and wellness," he says. "It's one big, gigantic challenge that we have, and it's not just peeling off one part of it."
Knowles is using his platform to urge fellow people of color to move forward for the sake of cancer prevention and general healthcare.
"When we're saying, 'Well, I'm not going to go to the doctor because of what they did 10 years or 20 years ago,' you're only hurting yourself," he says. "You're the one that will have the repercussions of not getting early detection."
Read the full story: Breast Cancer Survivor Mathew Knowles, Father of Beyoncé and Solange, Urges the Black Community to 'Take Control of Your Health' and 'Know Your Self-Worth'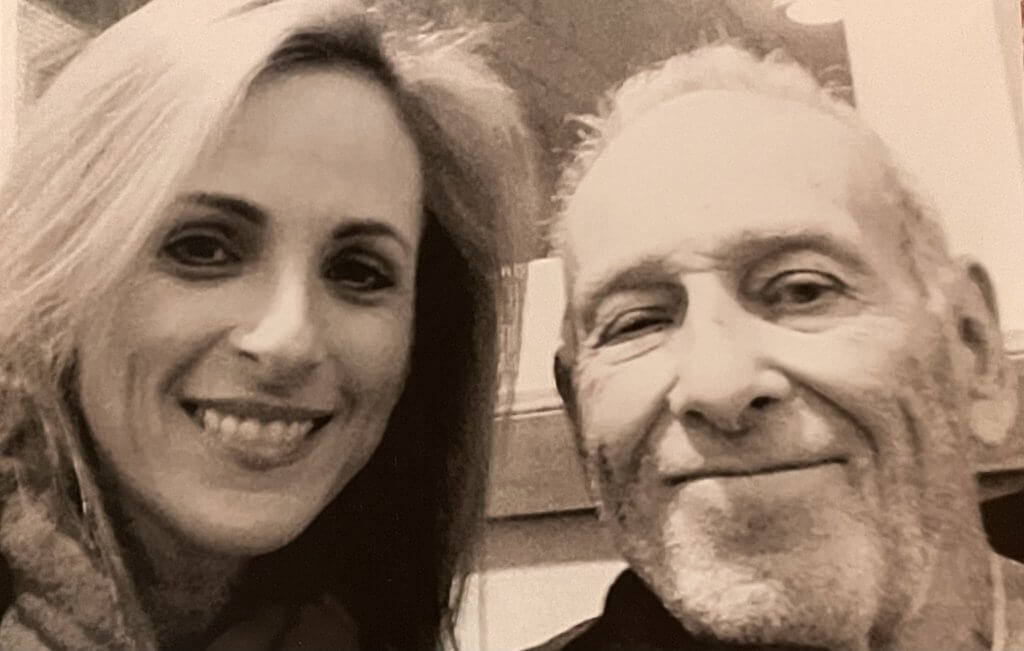 No. 4: Marlee Matlin, Actress
For actress Marlee Matlin, being deaf is just a fact of life. She, her family and others around her have learned to adapt.
Rather, it is cancer that is the real adversary, taking a toll on three of her family members. Both her mother and a sister-in-law were able to beat breast cancer. But her father was not as fortunate, losing a fight with multiple myeloma.
In his final days before dying at 83 years old from multiple myeloma, cancer that attacks plasma blood cells, he was only half-conscious. But Matlin says she was able to be at his bedside. He would wake in short bursts, long enough for her to express her love for him during maybe 15 seconds of interaction.
"I really cherish those memories and they live in my heart and that's what keeps me going," Matlin tells SurvivorNet during an exclusive interview.
Now 55, Matlin credits her father for instilling the work ethic in her that allows her to continue landing major film and television roles at an age when many other actors' and actresses' careers have started to flounder.
"There's no secret. I hustle," she says. "I just hustle every day and I don't give up. It goes back to 'try.'" In other words, despite all the adversity cancer has thrown her way, not once has she given up.
Read the full story: For 'CODA' Actress Marlee Matlin, Being Deaf is a Fact of Life. It's Cancer That's the Real Adversary.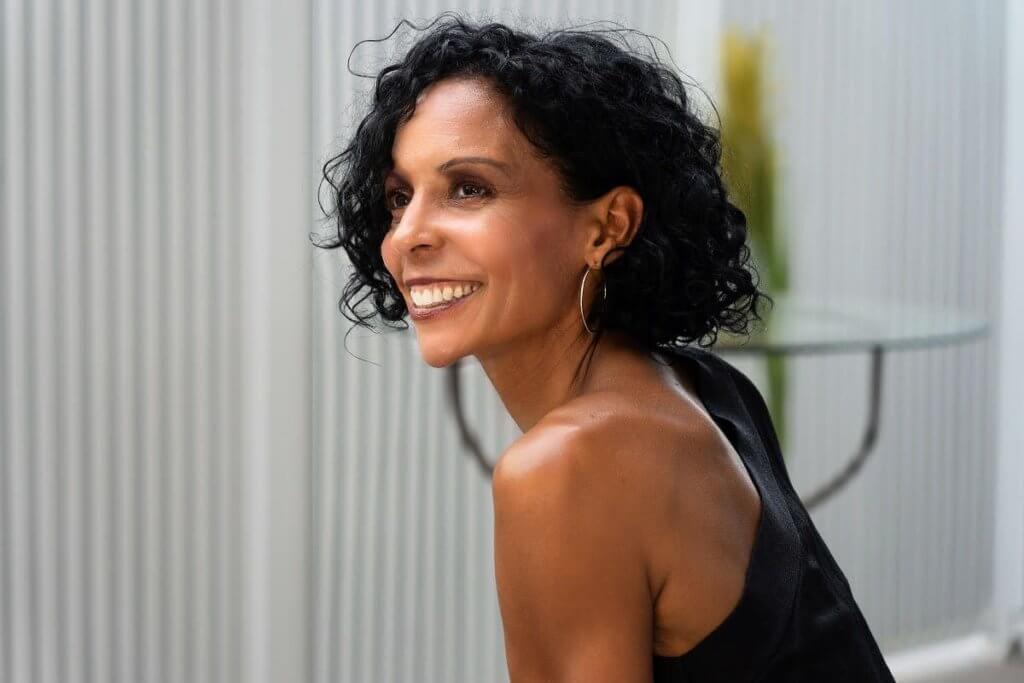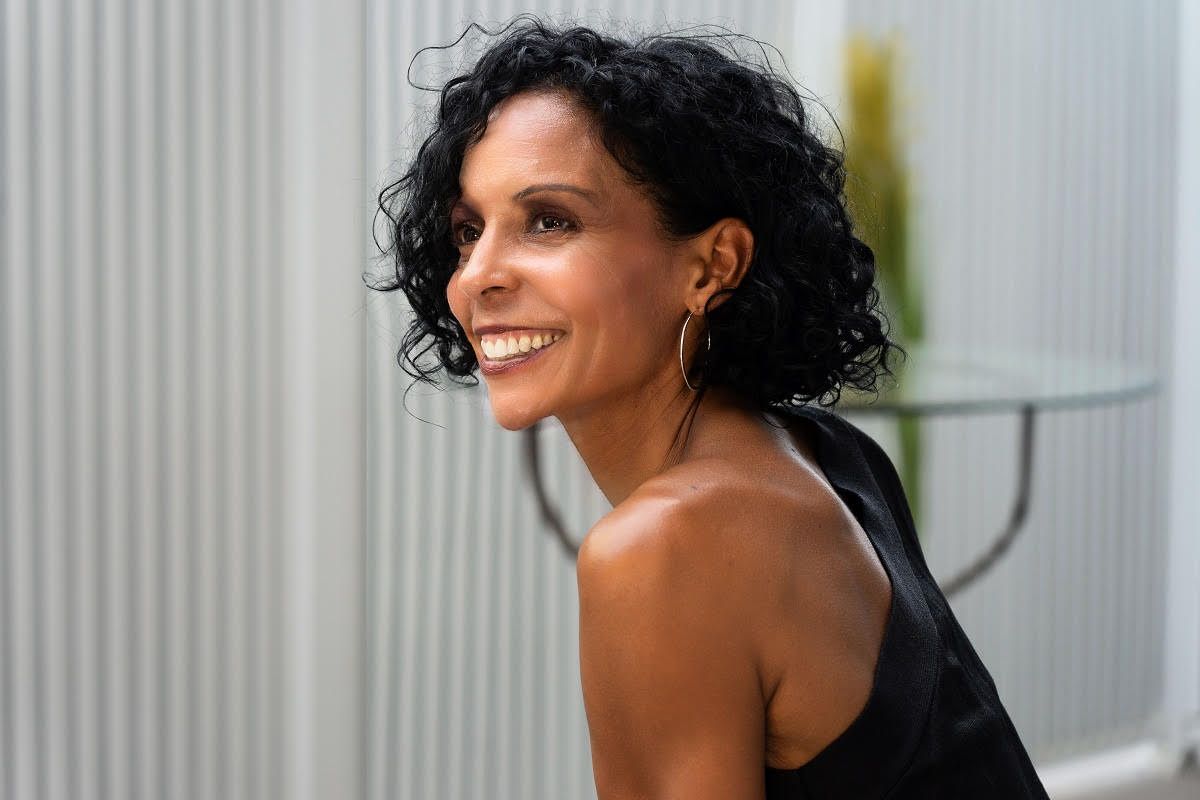 No. 5: Jennifer Jones, the First Black Rockette & Colon Cancer Survivor
Jennifer Jones, now 54, was the first Black Rockette to dance at Radio City Music Hall in New York City. Hired in 1987, Jones kicked her way through a career with the famous New York line dancers for 15 years, breaking barriers and blazing a trail for women of color.
Now retired and looking back, Jones is anything but bitter. "It was such a great experience. I'm so blessed to be able to follow my passion for dancing and make a living from it. I got paid to do what I loved to do," she tells SurvivorNet during an inclusive interview this year.
All the years of dancing — along with running, yoga and a healthy lifestyle that included being vegetarian, helped get her through the life-changing news she received when she turned 50: stage 3 non-hereditary colon cancer in the rectosigmoid part of her colon.
One of her big fears was a colostomy, a surgery to create an opening for the colon through the abdomen to create an alternate channel for feces to leave the body.
"I was very worried about having to wear a bag for the rest of my life," Jones says. "All of these things were flooding in my thoughts. Being diagnosed, I had to re-evaluate my whole life. What relationships do I need to let go of? What do I need to include?"
But in early 2019, she received the news she had been waiting for after months of treatment: she was cancer-free. And now, as a cancer survivor, she has a message for the SurvivorNet community.
"Having (the recommended screening age for colon cancer) at 45 absolutely would have made a difference," she says of her diagnosis. "I would even like to see it at 40. My children have to go at 40 because I was diagnosed at 50. I think that's great. Early detection is key."
Jones also urges that you know your family history and know your body. Most importantly, we should all be "able to have conversations and not think of a colonoscopy or talking about colon cancer as a stigma, but a healthy conversation."
She adds: "There is the fear of colonoscopies and the prep. Don't fear the prep! There's a lot of hesitation, but a lot of people don't know you can do an at-home test and if it comes back positive that you will have to go for a colonoscopy. There is too much fear around colonoscopies; the real fear should be about cancer."
Read the full story: The First Black Rockette, Jennifer Jones, 54, Kicked Cancer to the Curb and Learned Valuable Lessons Along the Way: 'I Had to Re-Evaluate My Whole Life'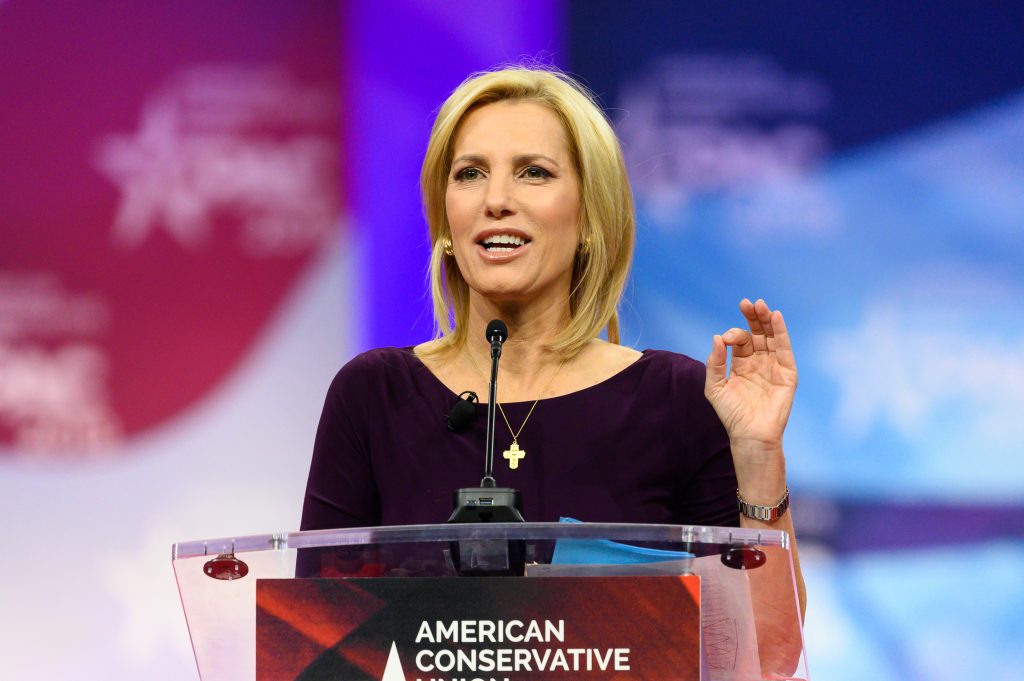 No. 6: Laura Ingraham, Fox News Host & Breast Cancer Survivor
If you are one of the more than 2 million viewers of The Ingraham Angle, which airs on the highest rated cable news network, the Fox News Channel, but did not know of the conservative talker's cancer history, that is no accident.
In a wide-ranging, exclusive interview with SurvivorNet, Laura Ingraham, 58, shares the story of her breast cancer diagnosis, her tips for getting through chemotherapy and her top priority: "To be the best mom I can be."
"I don't do a lot of these types of interviews," Ingraham admits. "A lot of people just want to go through their thing and not be perceived as an object of pity or a victim. I certainly relate. I never wanted to dwell on it. Some people love to talk about it. I didn't. I just wanted to get through it and then move on."
Once cancer was firmly in her past, Ingraham also did not want it to define her.
"I want people to remember me not for 'She had breast cancer,'" she explains. "Most people who get through it just want to be the mom, the friend who happened to have breast cancer. Nothing against it,  but I don't wear ribbons, it's just not who I am. I'm pretty private. Then again I do want to help people who are confused or don't know what to do."
And help she does. Ingraham, the top-rated female host in cable news, readily doles out advice to friends, friends of friends, colleagues and even viewers and listeners who seek her out for it. She has some tips that got her through:
"Don't start Googling things; don't go on WebMD," she counsels. "No offense to WebMD but this is such a fast changing area of medicine that nothing you Google for anything this complex or life and death is going to make you feel better. It's going to make you feel worse invariably."
"I would stay off the internet: get with your friends and your physician; make sure you get all the relevant information; get copies of all your tests. It sounds really rote but keep really clear logs of what's happened, calls, simple things that could end up being a nightmare, if you don't do it right. Keep a journal just for yourself.  Even if you write a paragraph a day it will help you. I had a three-ring binder. I started my three-ring binder the afternoon I got diagnosed.
"For people who were in the midst of chemotherapy or some of the more difficult treatments, the advice I always gave them was keep moving. It was really only one day a week where I stopped doing anything, usually the day after or two days after that you feel really bad. I just did my best to do something every day: running, lifting weights to the extent you could, anything."
Read the full story here: Fox News Host Laura Ingraham, 58, 'Never Wanted To Dwell' On Breast Cancer Diagnosis, But Credits Deep Faith, Power of Prayer for Survival
No. 7: Criscilla Anderson, 'Country Ever After' Star & Colon Cancer Survivor
Country Ever After star Criscilla Anderson, a hip-hop dancer who danced for stars such as Britney Spears and Rihanna, recently heard the four magical words every cancer warrior dreams of hearing: "No evidence of disease." Anderson has battled advanced-stage colon cancer since 2018.
Still glowing following the news and contemplating a margarita to celebrate, Anderson generously caught up with SurvivorNet during an exclusive interview earlier this year. The 41-year-old wife and mother of three shares her inspiring journey, her fight for her family and why she prefers not to talk about her cancer.
"To be honest with you, I haven't dealt with the triggers and the trauma. It's major trauma, and it's probably something I should look into. The minute someone is like, 'How are you?' I can't deal with it," Anderson admits to SurvivorNet in the candid interview.
"And I know they don't mean harm, I know it's all in love … but I get so many people asking me about 'so and so just got diagnosed with cancer, I want to know all the things,' and to be honest, I don't want to talk about it," she says.
She also shared some insight about sharing her cancer diagnosis with her children. Going through cancer is tough both physically and mentally, and going through it as a parent can be particularly challenging.
"I never cried about it in front of them. Coffey and I had nights lying in bed crying," Anderson says. "When I was doing the chemotherapy and would be sick, I would actually be in California, and for awhile, I liked that I was sick away from them so they don't see it so that I come home feeling pretty normal. The only thing they really have seen is after the surgery lying in bed, this surgery."
"They know I'm better, so they're understanding," she adds.
She finished her chemotherapy at the end of April, but she makes it clear that she knows her journey may not be over.
"There's a high chance that it (the cancer) could start growing somewhere else, because chemotherapy does not cure cancer," she says. "It's kind of like a Band-Aid; it fixes it for a little while."
That's why she says she prefers to do complementary treatments along with the standard care for her cancer. She credits her community for helping her be able to do those kinds of things "because it's not cheap. I couldn't do it without them, my friends, my family, my followers on social media, they've all rallied together to help me and family."
Read the full story here: 'Country Ever After' Star Criscilla Anderson, 41, Says She Needs Healing After Joyful 'NED' News in Stage 4 Colon Cancer Battle: 'I Do Not Want to be Reminded That I Have Cancer'
Contributing: Ann Oldenburg, Chris Woodyard, Gayle Jo Carter & Marisa Sullivan
Learn more about SurvivorNet's rigorous medical review process.