Some of the deadliest cancers — such as lung, ovarian, and colorectal cancers — receive the least amount of funding from non-profit organizations, according to a new Northwestern Medicine study, and study authors are trying to figure out why.
Money matters to cancer research. When research gets funded, things happen. This was proven with the huge support for HIV/AIDS research which has transformed treatment of the disease. It's also visible in the breast cancer field, where roughly 90% of women now survive their initial diagnosis, a huge improvement from over a decade ago.
Read More
The new study, which was published in the Journal of the National Comprehensive Cancer Network, found that colorectal, pancreatic, ovarian, cervical, liver and bile duct, endometrial, brain and lung cancers were all poorly funded — while breast cancer, leukemia, pediatric cancers and lymphoma receive the most money from non-profit organizations dedicated to cancer awareness.
"Even though these are some of the most common diseases we treat and some of the most deadly, the amount of money going toward them in the nonprofit setting is extremely small," lead study author Dr. Suneel Kamath said. "I think that can have a negative impact on research and drug development going toward those cancers."
The nationwide study found little connection between how common or how deadly a cancer is and how much funding it receives. Authors used IRS tax records to identify non-profit organizations that support any type of cancer and made at least $5 million in annual revenue in 2015. It was conducted between October 2017 and February 2018.
One reason study authors came up with for why some cancers were on the lower end of the funding spectrum was because they are diseases that carry stigmas with them, or are embarrassing to talk about. Six out of seven cancers associated with high-risk behavior, such as sex, drinking, and smoking, were poorly funded.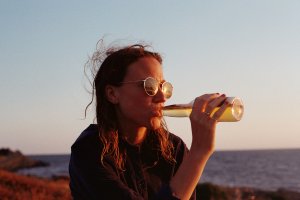 Lung cancer — which people are often blamed for because smoking increases a person's risk of developing it (though not all lung cancers are caused by smoking) — caused almost 156,000 deaths in 2017, and the study found that nonprofits dedicated to the disease had revenue of $91.6 million. Yet in the case of lymphoma, which caused about 21,000 deaths, the non-profits dedicated to the disease had $145 million in revenue.
While stigma could be a reason for the discrepancy in funding for certain cancers, awareness may also play a role in why some cancers receive more from nonprofits than others. Because many of the cancers on the study's list have low survival rates, it's possible that the lack of living advocates for the cause may have something to do with lower nonprofit funds.
Still, it's hard to deny that certain diseases come with stigmas. A lot of people assume that since we as a society are very aware of the health risks associated with smoking, that people who develop lung cancer are at fault for their disease. During an interview with SurvivorNet earlier this year, thoracic surgeon Dr. Brendon Stiles, of Weill-Cornell, pointed out that this is a really problematic way of thinking — especially since it is so hard to quit smoking.
"Prevention is sometimes a dirty word in lung cancer," Dr. Stiles said. "People have this visceral reaction that it means, 'Boy, they're telling me it's my fault for smoking, gotta stop smoking. That's the only way we can decrease lung cancer deaths.' I certainly don't give my patients a hard time if they're vaping … I actually don't give them a hard time if they're still smoking. It's very, very hard to quit. They've got so many things going through their mind, and so much anxiety at the time of their surgery that I don't have a policy … it's tough to really beat people up about that in my opinion."
Amanda Kouri, who was diagnosed with lung cancer in her early 20s and had never been a smoker, also recently spoke to SurvivorNet about the stigma associated with the disease. "It's not a smoker's disease, but the stigma is incredibly difficult," Kouri said. "It's why we are the number one killer in cancer with the lowest amount of funded research, and that it absolutely correct, it is the deadliest cancer with the lowest amount of funded research."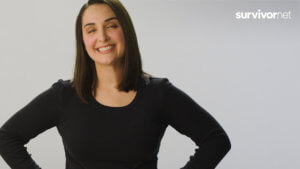 "I have a lot of friends who are unlucky and don't get to use their voice, so I'm going to use mine on their behalf," Kouri told SurvivorNet when discussing why she advocates for lung cancer awareness. Kouri was fortunate because she did experience symptoms and her lung cancer was detected early — but many people don't experience that kind of luck. More men and women die of lung cancer than of colon, breast, and prostate cancers combined — and, 20% of people who die from lung cancer in the United States each year have never smoked or used any other form of tobacco.
That's why it's so important for these diseases to have advocates, like Kouri and the many, many other survivors SurvivorNet regularly features, to continue to share their voices and their stories. Noelle Kouris, an ovarian cancer survivor, also expressed extreme disappointment that some cancers were receiving less funding than others.
"Who is to say that one cancer deserves more? As an ovarian cancer survivor, it was heartbreaking to see how little it's supported by the larger media, which ultimately helps non-profit funding," Kouris told SurvivorNet. "As far as cancers that have a 'stigma' around them not receiving a lot of funding, well, that's just absurd. Cancer is cancer, no matter the type, all should receive fair funding to support research, cures, etc. Every single person's life is valuable and to lose one to the disease is a travesty."
Learn more about SurvivorNet's rigorous medical review process.