Selma Blair and Rachel Fleit proudly represented the multiple sclerosis and alopecia communities on the red carpet this week.
The actress and Fleit, who documented Blair's stem cell transplant for the upcoming documentary Introducing Selma Blair, were on hand for the opening of the new Academy Museum of Motion Pictures in Los Angeles.
Read More
The event marked a significant milestone for Blair, who looked stunning in a beaded gown by ROKH and her cane. She had not walked a red carpet since revealing her MS diagnosis in 2018.
Fleit also made no secret of her autoimmune disorder, which causes hair loss, walking the red carpet in a floor-length, halter-top Diane von Furstenberg gown in black with sequins.
The director uses her social media to discuss what her experiences have been like living with alopecia.
Blair describes her as: "The most precious and strong. Talented. Sensitive."
Those traits undoubtedly led Blair to trust this first-time-feature director to tell her story, especially since Blair is not a producer on the project.
"The film is about the human spirit," Fleit told Variety in an interview last month. "It's about 'I've been born into this body; this is my life. Can I accept myself? Can I embrace myself? Can I help others while I'm here? And can I live the fullest possible life that I can?'
Related: Selma Blair Bonds With Cancer Warrior Nightbirde as Madonna's Manager Praises The 'America's Got Talent' Star
Blair revealed in that interview that she had always had pain in her life and just accepted it for a long time.
"I was chronically a miserable person," noted Blair. "I was a loving person, but yeah: miserable, a bit sharp, a bit snarky, a bit angry that I had to get up and do things when I just chronically felt unwell."
Things then got far more challenging after she gave birth to her son Arthur, with the pain becoming unmanageable at times.
"I really couldn't move," she recalled of one incident just before her diagnosis. "The pain was so intense in every joint, in my hip, everything."
Speaking of that diagnosis, Blair explained why she was thrilled to get the news that would be a nightmare to most people.
"If I could have acknowledged that there was something real — a label that people understood — it would have just helped me emotionally," explained Blair. "If I could have found this label and given myself some solace that I was actually a fucking trouper, I would have been much easier on myself."
Blair is now in remission after her stem-cell transplant that Fleit documents in the new film.
And no matter how big or small the film may be, it already changed the lives of these two women.
"Directing this film was a gift to me – I found new layers of my own personal acceptance and have maybe finally (at least for this moment) embraced myself – my flaws, my strengths, all of the mess, all of the glory," said Fleit.
"Full embrace, full surrender, and the courage to be honest – so with that, I will say thank you for this outpouring of love and support, it is overwhelming, to say the least, but each day I feel a bit more worthy, deserving and capable of receiving – which is a miracle."
The documentary filmed Blair in 2019, one year after the actress revealed her multiple sclerosis diagnosis to the world.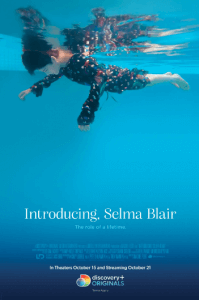 At the time, the autoimmune disease was wrecking havoc on her body and with medications doing little to improve her condition, Blair opted for a stem cell transplant.
In the documentary, viewers see as Blair says a tearful goodbye to her son and flies to Chicago for a months-long treatment and surgery.
The trailer gives a preview of what that experience was like for Blair, as she went off her medication to prepare herself for the aggressive series of chemotherapy treatments needed to wipe her immune system clean before she received the transplant surgery.
A very vulnerable Blair then had to spend weeks recovering in her hospital with little-to-no human contact to avoid infection.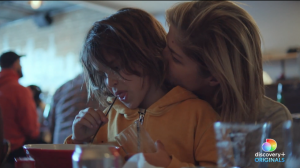 "Honestly, [this is] my first real starring 'role,'" Blair said in an interview with Vanity Fair.
The supporting star of such beloved films as Cruel Intentions, Legally Blonde, and Hellboy has been open about her MS battle on social media ever since she was diagnosed, and is hoping this documentary might reach even more people.
"I had the conviction of thinking I had something to share. You keep opening windows or closing doors and finding tools," said Blair.
"I hope my little life gives someone who needs it some hope or a laugh or more awareness of ourselves. I hope the film shows that MS varies. That people's strengths and weaknesses vary. All the emotions of life make healing variable too. For all of us."
Looking Good When Not Feeling Good
Cancer can change a person mentally, emotionally and physically. Those changes can be difficult to embrace at times, but as renowned stylist and breast cancer survivor Anne Caruso tells SurvivorNet, it sometimes just takes time.
"I think it takes a lot of healing time, resting, being at peace with who you are and how you look. Believe me, you don't always feel that way every day because your body goes through so many changes," explains Caruso.
"When you have breast cancer, and you're going through treatment, your body is up and down; you're not always wearing the same size, you don't look the same. But I think it's about trying to be happy with where you are, feeling grateful for everything that you have."
Beauty and Femininity After Cancer
Caruso says that for her, "gratitude" is the key to feeling good about herself.
"I just feel lucky that I have what I have and that I'm alive. Going through as much as I have gone through, I have some sort of peace," she points out.
"Sometimes, when you haven't gone through that, you don't understand that peace. Even just walking on the street, you're just like, 'oh my god, this sunshine feels amazing.' Even coming here, just asking the driver, 'how was your day?' Just hearing someone else be so happy makes me happy. It's those little things."
She then gets a bit emotional before adding: "I get teary-eyed over joy, I get teary-eyed thinking about some of the things that I've gone through. I'm just extra emotional, but in a way, it's even nice that I can be that emotional and feel so much."
Looking Good When Not Feeling Good
Learn more about SurvivorNet's rigorous medical review process.
---