Remembering Ruth Handler
Ruth Handler created the Barbie doll to give little girls something to play with that had a "Hollywood starlet" figure.
She was diagnosed with breast cancer and had a mastectomy in 1970 which inspired her to create a line of breast prostheses.
Treatment for breast cancer varies from person to person, and some patients are better suited for a lumpectomy whereas others may need a full mastectomy.
By Abigail Seaberg
You may know that Ruth Handler was the creator of the wildly successful Barbie doll and former CEO of the toy manufacturing giant Mattel, Inc. But many do not know this queen of toys drew inspiration from her battle with breast cancer to create a line of breast prostheses for women who had undergone mastectomies.
Read More
Handler died at the age of 85 on April 27, 2002, following complications from colon surgery,
according to the LA Times
, but she struggled with breast cancer earlier in her life after being diagnosed in 1970.
Her cancer diagnosis did not stop her from creating. After having a mastectomy, Handler searched for a way to return her breasts to their original outward appearance. Unfortunately, she discovered "that the breast forms available at the time were not comfortable, realistic, beautiful, or easily purchased,"  so she decided to do something about it.
She founded Ruthton Corp. in 1976 to produce prosthetic breasts for women who've undergone mastectomies. The "Nearly Me" line of prosthetic breasts were made of liquid silicone enclosed in polyurethane with a rigid foam backing, according to the LA Times. Handler sold the product in lefts and rights according to bra size.
Eight middle-aged women, most of whom were breast cancer survivors, made up her sales team. Handler instructed her team on how to fit women and train department store sales staff. Hander, herself, even stepped up to fit women for their breast prostheses including former First Lady Betty Ford who had a mastectomy shortly after her husband took office.
Handler's marketing tactics were innovative – and perhaps over-the-top. She appeared on talk shows, sent handwritten letters to breast cancer patients and regularly performed her "strip act" where she took off her shirt to explain that no one could see – or feel – the difference between her real and prosthetic breast.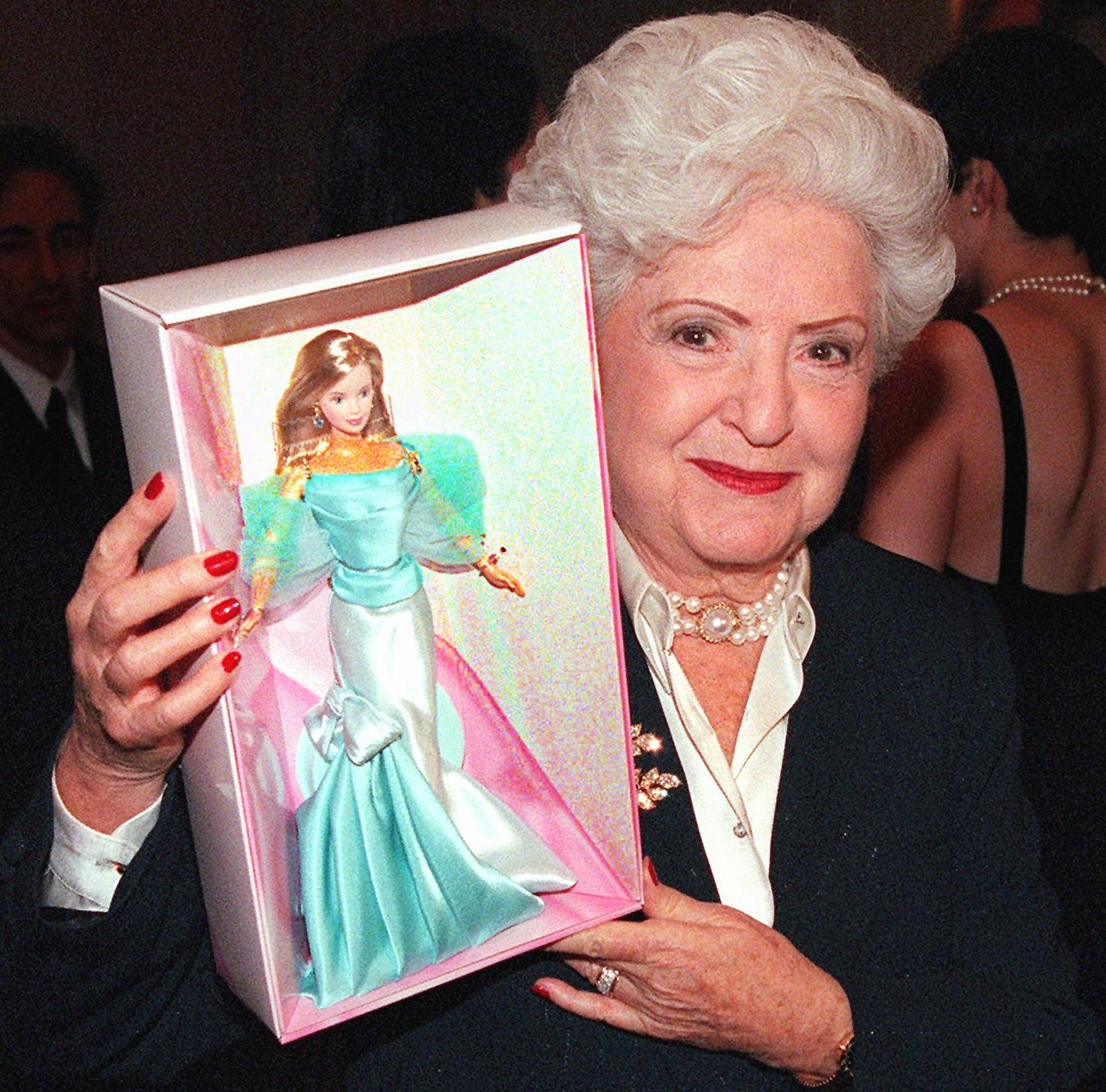 Handler sold the company to a division of Kimberly-Clark in 1991. Today, the company continues to sell products that "fit the physical as well as the emotional needs of the mastectomee," according to the website.
"I've lived my life from breast to breast," she often shared with pride. And with her creation of seemingly impossibly proportioned dolls and dedication to breast protheses advancements, it's hard to argue with that. After all, Barbie was invented in 1959 because Handler felt little girls needed dolls that looked less like a cherub and more like a "Hollywood starlet." And to many a feminists' chagrin, Handler thought that meant the doll needed to have breasts.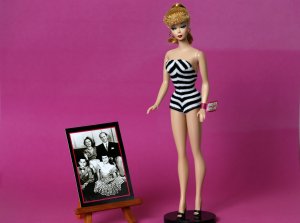 "Every little girl needed a doll through which to project herself into her dream of her future," Handler said in an interview with The New York Times. "If she was going to do role playing of what she would be like when she was 16 or 17, it was a little stupid to play with a doll that had a flat chest. So I gave it beautiful breasts."
Barbie debuted as "Barbie Teen-Age Fashion Model" with a high ponytail, black-and-white striped bathing suit and little black heels. The doll was named after Handler's daughter, Barbara, and eventually would be joined by her friend Ken, named after Handler's son, in 1961.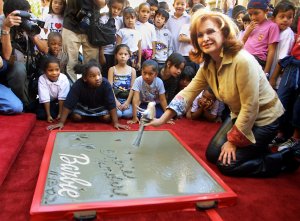 Understanding Mastectomies
Like Handler, many people facing breast cancer choose surgery for their treatment. When Dr. Ann Partridge, an oncologist at the Dana-Farber Cancer Institute, talks to women with breast cancer, she evaluates their best treatment options on a case-by-case basis.
When Should You Consider a Mastectomy?
"[Options] typically include cutting out the cancer– which is either a lumpectomy if you can get it all with just a little scooping around of the area that's abnormal, or a mastectomy for some women meaning taking the full breast because sometimes these lesions can be very extensive in the breast," Dr. Partridge says in an earlier interview with SurvivorNet. "And I'll talk to a woman about that, and I'll say these are two main options or the big fork in the road."
The Importance of Mammograms
Mammograms screen for breast cancer by looking for signs of cancer and lumps in the breast tissue. Dr. Connie Lehman, the chief of the breast imaging division at Massachusetts General Hospital, explains in a previous interview for SurvivorNet that if you haven't had menopause yet, you should get a mammogram every year.
When Should I Get a Mammogram?
"We know that cancers grow more rapidly in our younger patients, and having that annual mammogram can be lifesaving," Dr. Lehman says. "After menopause, it may be perfectly acceptable to reduce that frequency to every two years. But what I'm most concerned about is the women who haven't been in for a mammogram for two, three or four years, those women that have never had a mammogram. We all agree regular screening mammography saves lives."
Learn more about SurvivorNet's rigorous medical review process.