As Jeopardy! host Alex Trebek fights pancreatic cancer on a national stage, researchers at the Dana-Farber and the Brigham and Women's Cancer Centers in Boston identified an inherited genetic mutation that significantly reduces the lifetime risk of getting pancreatic cancer. Pancreatic cancer is notoriously difficult to detect early, and this could lead to better genetic screening for this disease.
"This work is interesting and could be another piece in the puzzle towards understanding why certain families may be predisposed to pancreatic cancer," said Jonathan Brody, Director of Surgical Research and Co-director of the Jefferson Pancreas, Biliary, and Related Cancer Center at the Sydney Kimmel Medical College at Jefferson University in Philadelphia, Pennsylvania.
Read More
RELATED: As TV Icon Alex Trebek Battles Pancreatic Cancer, New Recommendation Says Early Screening Does Not Work"
55,000 people in the U.S. are diagnosed with pancreatic cancer each year, and 44,000 people die of the disease, according to the Cancer Research Institute.
About 10 percent of pancreatic cancers are related to genetics, and for most of these cases, the actual genetic mutation is unknown. There are a few genetic mutations known to increase risk of pancreatic cancer, including BRAC2 gene, also associated with some breast and ovarian cancers.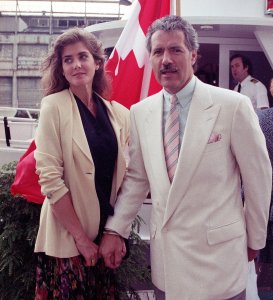 In order to identify the gene, researchers looked at a family in which five relatives had been diagnosed with pancreatic cancer during their lifetimes, and multiple family members were diagnosed with other cancers. This family history suggested to scientists an inherited mutation increasing the risk of cancer.
RELATED: Alex Trebek's Wife Says She's Had Trouble Expressing Her Feelings– How She Found Inner Peace During Her Husband's Cancer Battle
"The power of this study is that it studied multiple generations of a family afflicted with cancer, validated work in another family and a publicly available dataset, and studied the genetic defect (in a gene called RABL3) in pre-clinical models of cancer," says Dr. Brody. Pre-clinical means that the data has not been gathered through clinical trials.
While studying the family, researchers sequenced the DNA for two of its members: one family member who developed pancreatic cancer at age 48, and her paternal uncle, who was diagnosed with it at age 80. The RABL3 mutation was found in both of their DNA, as well as in the DNA of multiple other family members who had developed cancer, and one who hadn't.
But Dr. Brody warns that the findings aren't completely reliable yet because the sample size is too small. "The limitation of this work is that it needs to be validated in a larger cohort of familial cancer patients and human tumor samples needs to be studied more thoroughly," he says.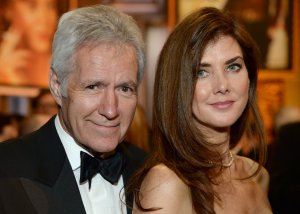 In order to avoid having to find many other similar families around the world, researchers turned to what is called the "zebrafish model." Using the zebrafish model, scientists analyzed the genetic mutation in large zebrafish populations in order to understand its impact. They found that zebrafish with the mutation had much higher rates of cancer.
If the discovery holds up in larger patient samples, it may have the potential to lead to new routine genetic screening tests for people with a strong family history of pancreatic cancer, a cancer which is generally very difficult to detect early. "If confirmed, like in our Jefferson Pancreatic Tumor Registry, this genetic defect could serve as another marker to screen for in high risk individuals and families," said Dr. Brody. The Jefferson Pancreatic Tumor Registry is a tool that doctors at Jefferson Health use for studying the frequency of pancreatic cancer in families with a history of the disease and risk factors related to the illness.
Alex Trebek's Treatment Update
Though Trebek has not shared public updates about his treatment since his announcement that the chemotherapy was working well and that he might be a candidate for immunotherapy, he has repeatedly expressed hope that he will continue to defy the odds and live for many more birthdays to come.
"As you all know, survivorship is measured starting from the date you are diagnosed with cancer," Trebek said in a speech he gave at a Pancreatic Cancer Action Network PurpleStride Walk in May.
"And on that scale, my gosh, I'm a 62-day survivor. Give me a break…But I'm working on it. And I promise you this: That if I become a 22-year survivor, you will all be welcomed at my 100th birthday."

On July 22nd, Trebek turned 79. To celebrate the milestone, Trebek's family and friends joined him in a large ballroom decorated with balloons and flowers. "Jeopardy!"'s official social media accounts shared photos from the celebration, in which Trebek is seen—true to his optimistic spirit—smiling.
Learn more about SurvivorNet's rigorous medical review process.