Jeopardy! host Alex Trebek's wife Jean Currivan Trebek, 50, says that expressing her emotions helps her find inner peace, as her husband battles stage four pancreatic cancer on a public stage.
In a post on the website Inside Wink entitled "Inner Peace," Jean writes about the difficulty she's had with making her emotions known. "Communicating my personal feelings has been a challenge for me," the post reads in big bold letters.
Read More
RELATED: Alex Trebek's Wife, Jean, Is a Devoted Practitioner Of A Faith Called Religious Science– How Can Faith Help During Cancer?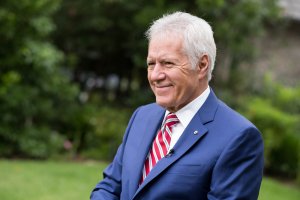 At the top of the post, Jean quotes the Dali Lama, "Peace does not mean an absence of conflicts; differences will always be there. Peace means solving these differences through peaceful means; through dialogue, education, knowledge; and through humane ways."
And using those words, she reflects on the importance of learning to deal with different perspectives by communicating our feelings, "The Dali Lama is really onto something here…the reality that there will always be differences between people, because we all come from different perspectives is very true, and I, too, strongly believe that the bridge to a peaceful co-existence lies in our ability to respectfully communicate our feelings."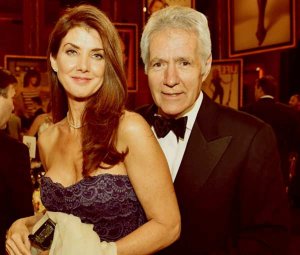 Then, Jean talks a little bit about her childhood, and thee various maxims that made it difficult for her to express herself. She also said that she's been trying to break some of those old habits, and that it hasn't been easy. "I was raised 'to always keep the peace' and 'to not rock the boat,' and the best one, 'to obey and not question' because that's what 'good girls do'. These suffocating beliefs have had little, to no benefit whatsoever… and as obviously ill fated as they are, it was quite an undertaking to break free from these erroneous mental constructs."
RELATED: "He's Got an Iron Will" Departing "Jeopardy!" Producer Shares Update On Alex Trebek's Cancer Treatment
She talks about some of the specific fears that have led her to bottle up her emotions in the past. "Fear of confrontation, abandonment, disappointment and anger all presented a roadblock to my communication of personal desires, concerns and distresses.  Silence was my preferred "modus operandi" and the emotional coin of inner peace was the price I paid."
And says she's grateful that she ultimately started seeking inner peace, "Thankfully, as I matured, the desire for peace of mind and authenticity surpassed these underlying fears."
She reflects on her family life, and the barriers to communication she experienced as a child, "While I was growing up, my family rarely talked about our feelings."
RELATED: Alex Trebek Looks Happy as He Celebrates His 79th Birthday During Cancer Battle- New Photos Are an Inspiration
And says that there wasn't a lot of room for emotions in her world, which led her to internalize her emotions, "Talking about our emotions was basically "off limits" or just something we did not engage in. We would talk about things that needed to get done around the house, the high price of gas, what we were going to have for dinner…anything but feelings.  The down-side of not being expressive, is that feelings become internalized and if they are not cleared up or understood, one's inner state of joy, peace and passion can become compromised."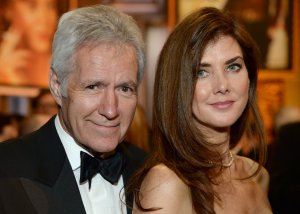 Jean says she's not trying to specifically blame her parents or her upbringing, "I'm not blaming my parents here, because they did do the best they could; however, I'm aware of what the conditions were like while I was growing up and why I didn't feel a sense of inner peace and certainty for such a long time. What's helped me the most in becoming truly peaceful within, is allowing myself to have my feelings without judgment."
Jean says she's found that keeping her feelings suppressed isn't the way to go, "I no longer try to suppress them. That's the first step…and it is huge."
And that she tries to ask herself what her feelings are and why, "From there, I am on high alert – whenever I don't feel good inside, I ask; is this discordant feeling coming from my own thoughts or feelings? And are these thoughts "true" in this instance?"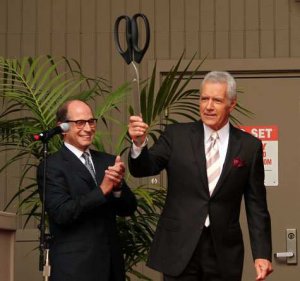 By always checking in with her emotions, she says she's able to stay present and more peaceful, "This process forces me to stay present in the moment. When something happens, I can now experience it and realize that it is bringing up an old habitual thought or feeling that upsets me. I pause and, in that moment, take the first steps to healing and releasing that old thought. I really question the thought that I am believing. When I take the time to do this it brings me back to a state of peace."
Jean says she tries to speak when she feels calm confident, "I have also decided to speak my truth (heart) when I feel a calm assurance to do so."
And that listening an d communicating her own feelings work hand in hand like breathing in and out, "I realize that communicating my feelings is just as important as my listening. It's like breathing, you can't just inhale…there has to be the balance of the exhale too.  This is how I began to love myself back to Wholeness and how I continue to experience the inner peace I had longed for."
Information about stage four pancreatic cancer
Although Trebek does seem to be doing well — and is already on his way to defying the odds for stage IV pancreatic cancer — it is important to remember that the star's specific type and stage of cancer is notoriously challenging to treat; only three percent of people diagnosed with stage IV pancreatic cancer live for five years or more, and most only live for 3-6 months. Given this unfortunate prognosis, 55,000 people in the U.S. are diagnosed with pancreatic cancer each year, and 44,000 people die of the disease, according to the Cancer Research Institute.
Dr. Allyson Ocean, a medical oncologist at Weill Cornell Medicine and NewYork-Presbyterian, previously explained to SurvivorNet why this is the case: for one, pancreatic cancer rarely shows symptoms before it spreads beyond the pancreas, which makes it difficult to catch early.
Additionally, Dr. Ocean shared that pancreatic cancer tumors are surrounded by a barrier called "stromal tissue," which can pose a challenge to chemotherapy and radiation treatments — which must penetrate through the stromal tissue to attack the cancer tumor(s).
Alex Trebek's treatment update
Though Trebek has not shared public updates about his treatment since his announcement that the chemotherapy was working well and that he might be a candidate for immunotherapy, he has repeatedly expressed hope that he will continue to defy the odds and live for many more birthdays to come.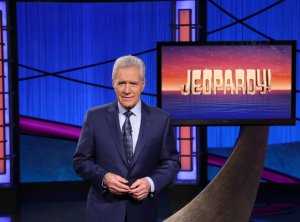 "As you all know, survivorship is measured starting from the date you are diagnosed with cancer," Trebek said in a speech he gave at a Pancreatic Cancer Action Network PurpleStride Walk in May.
"And on that scale, my gosh, I'm a 62-day survivor. Give me a break…But I'm working on it. And I promise you this: That if I become a 22-year survivor, you will all be welcomed at my 100th birthday."
Learn more about SurvivorNet's rigorous medical review process.