Focusing on the Positive In Life After Cancer
Olympian Santiago Lange, 61, has competed in every Olympic game since 1988, but he didn't qualify for next year's games in Paris marking an abrupt end to his inspiring career. The resilient athlete remains in good spirits despite the setback because his journey includes battling cancer and still winning gold just two years later.
Lange was diagnosed with lung cancer in 2014. He underwent surgery to remove part of his lung to aid his treatment.
Lung cancer is the second most common form of cancer and the leading cause of cancer deaths in both men and women in the U.S. It often doesn't cause symptoms until it has already spread outside the lungs making it harder to catch in its early stages.
Treating lung cancer depends on the cancer's location and how advanced it is. Treatment options include surgery, chemotherapy, radiation therapy, targeted therapy, or a combination of any of these treatments.
Olympian Santiago Lange, 61, is feeling grateful after bouncing back from a cancer diagnosis and competing in the Olympics. A new social media post, shared by the decorated Olympic sailor revealed his endeavors of making it to Paris for the 2024 Olympics passed him by but he remains in good spirits about his life after cancer and active competition.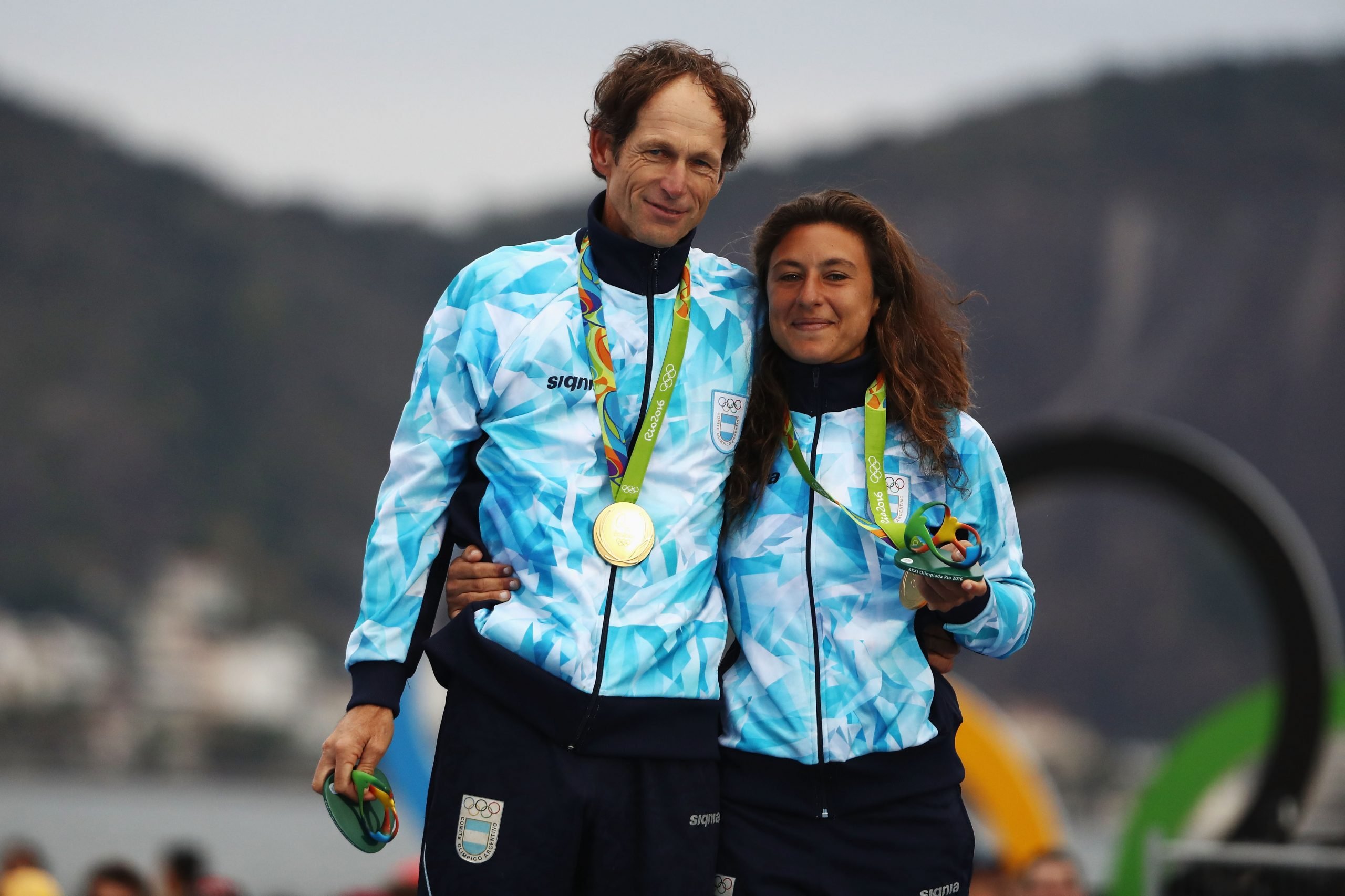 Lange shared a bittersweet Instagram post to thousands of supporters revealing his road to Paris had come to an end.
Read More
"The dream of qualifying for the Paris 2024 Olympics is over," noting other Olympic sailors outperformed him. He went on to say, "The Argentinians will have a great team" and wishes them well in their Olympic pursuits.
View this post on Instagram
Although Lange was older than most of his fellow competitors vying for a coveted spot to represent Argentina during the Olympics, his resilience was greatly admired. According to the Allianz Sailing World Championships website, Lange had pursued Olympic sailing competitions since 1980. He managed to compete in the 1988 Olympics in Seoul, South Korea. He competed in every Olympic game until 2020.
His journey to the 2016 Olympics held in Rio de Janeiro, Brazil was specially albeit more difficult largely because of a lung cancer diagnosis two years earlier. Although it's important to note, it's unclear the type of lung cancer he dealt with.
Before being diagnosed, Lange realized simple tasks such as going up and down stairs winded him more than it should. After contacting his doctor, he underwent an X-ray. Scans revealed a nodule or a spot on his left lung.
His doctor phoned him to say, "Santi, you're in trouble man, you need a lung cancer specialist," according to an interview with Redbull.com.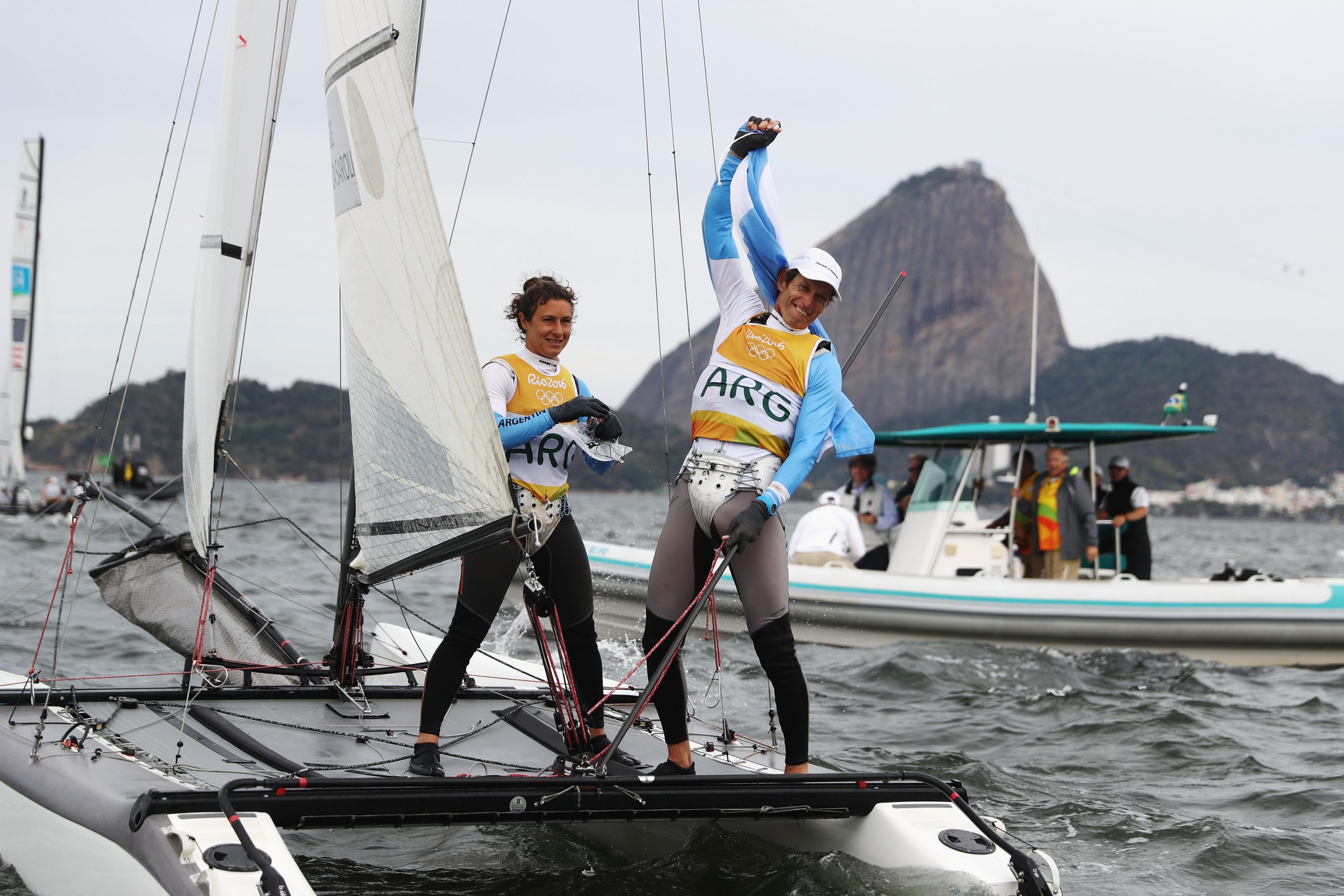 Lange feared the prospect of lung cancer would effectively end his career. After delaying inevitable surgery, he ended up getting the procedure which removed "80 percent" of his left lung.
"I was lucky – my cancer was found early. There was a nodule in the middle of the lung, really close to the bronchial tube, so they couldn't take tissue samples. For me, the most frightening thing was that to confirm the diagnosis, the doctors needed to take out part of the lung. That was something I had to get used to," Lange told the Roy Castle Lung Cancer Foundation.
Rather than stepping back, a resilient and brave Lange pressed forward.
"This was always hard for me to understand: why was this happening to me? But to be defeated, never. This was the reality that I was living in, and I had to go through it," Lange said.
After surgery, training for an Olympic return was tough because his reduced lung capacity made working out more challenging.
View this post on Instagram
During the 2016 Olympics, Lange managed to win gold during his race. This victory meant much more considering the personal health challenges he had to overcome to compete again. He also won bronze medals in Athens in 2004 and Beijing in 2008.
Although he won't be competing this year, breaking his streak of Olympic appearances, he assures supporters he's feeling happiness and joy.
"Paris was the dream Vicky and I had but it didn't happen and I'm sad about that. But I'm also happy for the way I've traveled, for the enormous joys the sport gave me, and I want to focus on that when I say goodbye to my Olympic passion. It will be a goodbye and also a thank you to everyone who accompanied me on this beautiful journey," Lange continued in his heartfelt post.
Lange's professional life and career as an athlete demonstrate resilience and heart. Those traits are common among cancer patients who often find ways to cope with their diagnosis and not let their disease define them. Knowing there is life after cancer offers patients and their families much-needed hope and hearing stories like Lange's can be inspiring.
"There are a lot of messages we can take from this – not just for those of us with lung cancer, but for everyone – to keep pushing to achieve your dreams, to keep working with determination," Lange said who also spends time spreading awareness about lung cancer.
Understanding Lung Cancer
Lung cancer forms when cancer cells develop in the tissues of the lung. It is the second most common form of cancer and the leading cause of cancer deaths in both men and women in the U.S. SurvivorNet experts say. The reason being, it's "completely asymptomatic" says thoracic surgeon-in-chief at Temple University Health System Dr. Joseph Friedberg.
"It causes no issues until it has spread somewhere. So if it spreads to the bones, it may cause pain. If it spreads to the brain, it may cause something not subtle, like a seizure," Dr. Friedberg adds.
WATCH: Detecting lung cancer in the absence of symptoms.
Scans such as X-rays can help doctors determine if a shadow appears which can prompt further testing for lung cancer.
Lung cancer often doesn't cause symptoms until it has already spread outside the lungs, according to SurvivorNet's experts.
There are two main types of lung cancer, which doctors group together based on how they act and how they're treated:
Non-small cell lung cancer (NSCLC) is the most common type and makes up about 85% of cases.
Small cell lung cancer (SCLC) is less common, but it tends to grow faster than NSCLC and is treated very differently.
Smoking causes most cases of this cancer. Tobacco smoke contains a mixture of more than 7,000 different chemicals, at least 70 of which are known to cause cancer, the CDC reports.
If you quit smoking, you can significantly reduce your risk of developing the disease and dying from it.
Some people with lung cancer may experience symptoms, such as:
A cough that doesn't go away, that gets worse, or that brings up bloody phlegm
Shortness of breath
Fatigue
Chest pain
Hoarse voice
Appetite loss
Weight loss
If you are experiencing these kinds of symptoms consistently, contact your doctor for further tests.
WATCH: Surgical Options for Lung Cancer
Treatment options for lung cancer depend on its type, its location, and its staging. In general, treatment methods include surgery, chemotherapy, radiation therapy, targeted therapy, or a combination of any of these treatments.
Questions for Your Doctor
If you find yourself diagnosed with lung cancer and are concerned about the long-term impacts, here are some questions you can ask your doctor.
Has my cancer spread to other parts of the body?
Based on my cancer stage, what are my treatment options?
What are the side effects of my recommended treatment?
Are there ways to help minimize the effects of treatment?
How long will I be unable to work or carry out my daily activities?
What financial resources are available to get the treatments I need?
Learn more about SurvivorNet's rigorous medical review process.
---