"Dexter" Returns with Cancer Survivor Michael C. Hall
The cast of Showtime's hit series Dexter is filling out to prepare for the show's 2021 revival, which is planned to begin filming soon.
In 2010, Dexter star Michael C. Hall, was diagnosed with Hodgkin lymphoma at age 39 and underwent chemotherapy to treat the disease.
Coping with a cancer diagnosis can be helped with resources like therapy and cancer support groups.
The hotly anticipate 
Dexter revival
starring
Hodgin lymphoma
survivor Michael C. Hall is coming together!
Variety 
reports that the latest casting addition to the serial killer-based series is actor Clancy Brown, who will star as the character Kurt Caldwell,
a villain on the show
.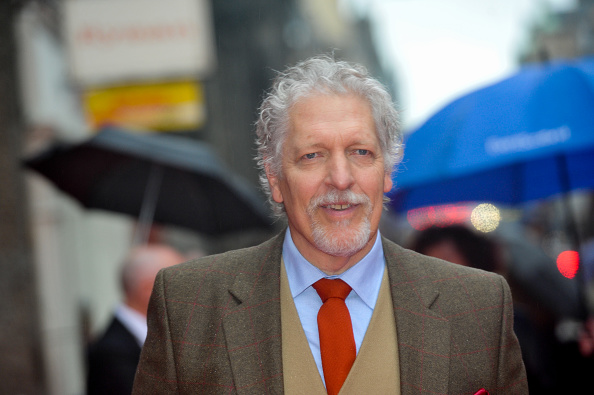 Related: 7 Sneaky Symptoms of Hodgkin Lymphoma: Doctor Told One Teen Her Itchy Rash – Later Diagnosed at Stage 4 – Was 'Nothing to Worry About'
Read More
Variety
reports that "Little is known about
the plot of the limited series
revival of
Dexter
, which was ordered at Showtime back in October. The premium cabler has ordered 10 episodes, with production set to begin in 2021 for a fall debut. Former series showrunner Clyde Phillips is also set to return."
Although, given the ongoing COVID-19 pandemic, we wouldn't be surprised if there are some delays in filming, and scheduling pushbacks.
View this post on Instagram
Michael C. Hall's Cancer Journey
Hall was diagnosed with the blood cancer Hodgkin lymphoma in 2010, after experiencing cold-like symptoms. Symptoms of lymphoma may present as swollen lymph nodes, fatigue, unexplained weight loss, night sweats, and fever.
Related: "Dexter" Is Returning With Lymphoma Survivor Michael C. Hall at The Helm; Hall is Thriving & Fans Are Thrilled
The 2010 Golden Globe winner underwent chemotherapy to treat his disease. Hall spoke candidly in an interview with The Daily Beast about his treatment path, and said, "Along with the diagnosis came the assurance that my prognosis was really good if I just decided on a course of treatment and just did it. I was never in a 50/50 life or death proposition. It was scary, but I wasn't really frightened. I was more just interested in finding out the answers to questions surrounding what I needed to do, and eager to do them in terms of treatment."
Related: Actor Michael C. Hall Revealed Important Lesson He Learned While Battling Hodgkin Lymphoma; His Fight Inspired Others
Common treatments for lymphoma may include chemotherapy, radiation therapy, and CAR T-Cell therapy. Hall's chemo treatment path led to hair loss, a common side effect of chemotherapy. During his Golden Globe win, he wore a cap, and Hall also wore a wig during season 5 of Dexter. 
Coping with Hair Loss from Chemotherapy 
Coping with a Cancer Diagnosis
Getting diagnosed with cancer can lead to grief, depression, anxiety, and a range of other difficult emotions. Processing a cancer diagnosis can be helped with resources like therapy and support groups.
Related: Treating Depression After a Cancer Diagnosis 
Therapy can also be a great source of support for the loved ones of people with cancer. For Camila Legaspi, her mom's breast cancer diagnosis was life-shattering. In a previous interview, after her mother passed away from the disease, Legaspi spoke about how therapy helped her cope with the loss.  "Therapy saved my life. I was dealing with some really intense anxiety and depression at that point. It just changed my life, because I was so drained by all the negativity that was going on."
Related: A Major Step in the Cancer Journey: Learning to Deal With Vulnerability
Legaspi said that therapy allowed her to see the blessings she still had in life. "Going to a therapist helped me realize that there was still so much out there for me, that I still had my family, that I still had my siblings. The reality is, is when you lose someone, it's really, really, really hard. And it's totally OK to talk to someone. And I'm so happy that I talked to my therapist. Keep your chin up, and it's going to be OK. No matter what happens, it's going to be OK."
"Therapy Saved My Life": After Losing A Loved One, Don't Be Afraid To Ask For Help
Learn more about SurvivorNet's rigorous medical review process.