Lesson From Cancer
September is Blood Cancer Awareness Month
Michael C. Hall was diagnosed with Hodgkin Lymphoma at 38-years old; his father passed away from pancreatic cancer at the age of 39
The Dexter actor initially planned to keep the diagnosis to himself, but once he made the announcement, he was glad because his fight inspired many people.
Actor Michael C. Hall lost his dad to prostate cancer when his father was just 39-years, and at 38, Hall was diagnosed with
Hodgkin Lymphoma
. With his treatment behind him, Hall learned an important lesson about raising awareness when facing a diagnosis, and how it helps others.
Hall, 49, was diagnosed with Hodgkin Lymphoma (a type of blood cancer) at just 38-years-old, while on set filming Dexter. Initially, Hall kept his disease quiet from the cast, and started undergoing chemotherapy the day after filming had finished. However, he realized that he couldn't keep his diagnosis secret forever because of side-effects he was experiencing from chemo, such as hair-loss. So, in 2010, he announced that he was battling cancer, and in the end, Hall is grateful that he did, because he learned an important lesson; something he didn't expect.
Read More
Related: 7 Sneaky Symptoms of Hodgkin Lymphoma
"I really underestimated how much that would be a source of inspiration or strength to other people," Hall told The Guardian. "Just to see someone who you know and spend time watching, who goes through the treatment process successfully, is of value."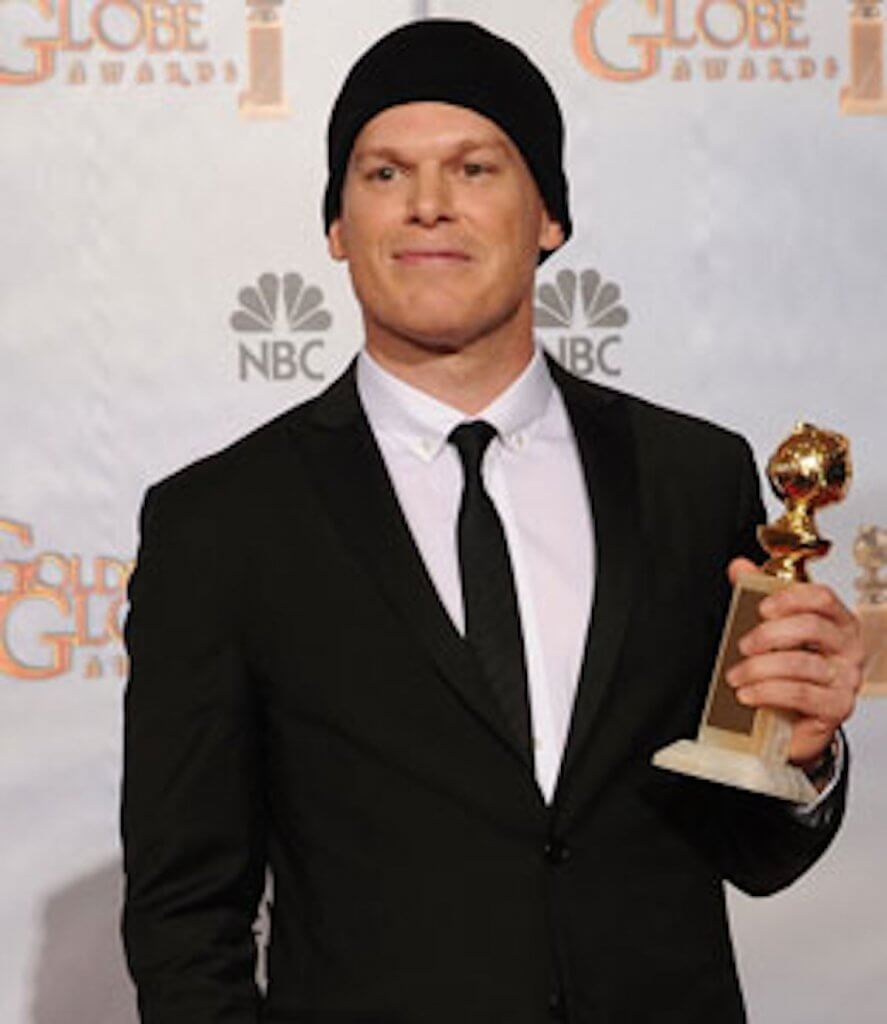 Hall acknowledges the irony in being diagnosed with cancer at around the same age as his father, who passed away from pancreatic cancer. Since he went through the emotional journey of watching his father battle the disease, Hall says once receiving his own diagnosis, it was both shocking and bewildering.
Related: What are Blood Cancers?
"I think I've been preoccupied since I was 11, and my father died, with the idea of the age 39: would I live that long? What would that be like?" Hall told The New York Times. "To discover that I had the Hodgkin was alarming, but at the same time I felt kind of bemused, like: 'Wow. Huh. How interesting.'"
What is Hodgkin Lymphoma?
Lymphomas are a type of blood cancer that begin in lymphocytes, a type of white blood cell. They are separated into two categories: Hodgkin Lymphoma and non-Hodgkin Lymphoma, with non-Hodgkin Lymphoma being the more common type. Hodgkin Lymphoma usually starts in a part of the lymph system called B cells, which make proteins called antibodies that help protect the body from germs. With those cells compromised, it's more difficult to protect your body from germs may may increase the risk of infections.
Related: People With Blood Cancer Are More Vulnerable to COVID-19: What You Need to Know
The disease predominantly is diagnosed in people between the ages of 20 to 40, and over 55. Symptoms include severe itching, swelling in lymph nodes in your neck, night sweats, fever, unexplained weight loss, daily fatigue, decreased tolerance to alcohol or experiencing pain in lymph nodes after consuming alcohol. Despite being relatively rare, progress in research and treatment means there's a good chance many patients will make a full recovery.
Hodgkin Lymphoma survivor Lauren Chiarello beat cancer and welcomed two new additions to her family
Learn more about SurvivorNet's rigorous medical review process.