Ignored Symptom
British singer Sarah Harding's first symptom was a painful cyst, which she later learned was breast cancer.
The Girls Aloud band member shared the news of her metastatic breast cancer diagnosis in August 2021.
Being aware of how your breasts normally look and feel is an important factor when it comes to detecting breast cancer.
When Girls Aloud singer Sarah Harding began experiencing
breast cancer symptoms
, she ignored the warning signs and eventually was diagnosed with metastatic breast cancer in August 2020.
A year after Harding's diagnosis, she published a book titled Hear Me Out and opened up about living with breast cancer. She explained how she wrongly assumed the initial pain around her breast was a cyst. "At first I thought it was just a cyst. I'd been playing my guitar a lot, and I thought the strap had probably irritated an area around my breast," the British singer wrote, according to The Mirror. "The trouble was, the pain was getting worse. It got so bad that I couldn't sleep in a bed anymore. I slept on the sofa, popping painkillers like they were Smarties."
Read More
The model and actress, who rose to fame with her Girls Aloud group on the reality competition Popstars: The Rivals, admitted she "really overdid it" when taking medicine to combat the pain, noting that grew "terrified" when she began seeing bruises on her body. The discoloration on her skin prompted her to realize she had been in denial.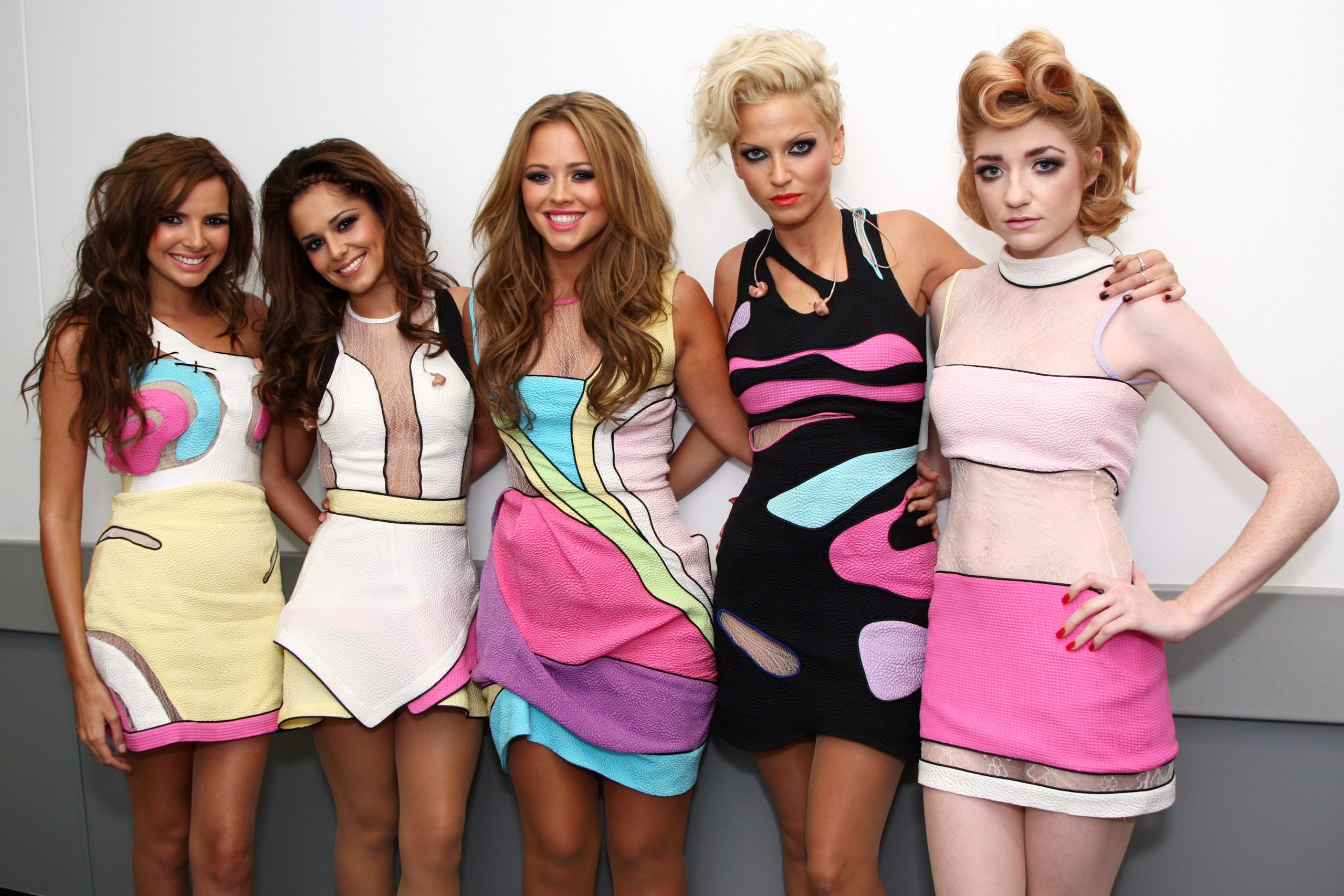 Related: Beloved FOX 5 Reporter Ayesha Khan, 40, Urges Viewers To Get Mammograms Amid Her Own Battle With Breast Cancer
She explained further, "I think the fact that what I had was so painful gave me some hope it might not be. I'd read that cancer lumps are often not painful, which is why I was hoping against hope that what I had was just a cyst of some kind."
At one point during her cancer treatment, Harding had sepsis in the hospital, and as a result, she was put into a coma and supported by a ventilator. "Even once I was off the ventilator, I couldn't speak properly," she wrote. "All I could do was make noises that sounded like a chimpanzee trying to communicate."
Staying Hopeful After Breast Cancer Diagnosis
Treatment options for metastatic breast cancer typically initially include chemotherapy and radiation. Immunotherapy and antibody-drug conjugates are also possibilities for some types of advanced breast cancer.
Despite Harding having tragically lost her battle at the age of 39 on September 5, 2021, is important to know that more and more women are living and thriving every day with stage 4 cancer. Many experts urge that you are not a statistic. Everyone's battle is different, and it is possible to survive years past what is typically expected for a late-stage diagnosis.
Related: A 'New' Type Of Breast Cancer? Practice-Changing Results? New Study Says Yes, And Provides Hope For Patients With HER2 'Low' Breast Cancer
Kelly Shanahan, a doctor with metastatic breast cancer, pointed out in an interview with SurvivorNet that statistics apply to large populations, they don't apply to individuals. Shanahan is living beyond the average life expectancy for her cancer.
"One thing that I am grateful for my original oncologist is when I walked into the room with him and I sat down, he looked me straight in the eyes and he said, 'Kelly, I know you know the statistics. You are not a statistic.' I might live two months, I might live 25 years. And I'm going for that 25 years," Shanahan told us.
"Statistics apply to large populations, they don't apply to individuals," she said. "And it's important information, but the one thing that I take to heart is that these numbers, they're not me. I know what the data is. I know that this is a terminal disease, but somebody has to be the exceptional responder. Somebody has to be the person that exceeds those expectations, and I hope that that will be me."
Symptoms of Breast Cancer
Being aware of how your breasts normally look and feel is an important factor when it comes to breast cancer detection. Doing regular self-exams is one way to familiarize yourself with how your breasts normally feel, so that you will be able to identify anything out of the ordinary like a lump or hard mass. Below are some other symptoms to look out for.
New lump in the breast or underarm (armpit)
Any change in the size or the shape of the breast.
Swelling on all or part of the breast
Skin dimpling or peeling
Breast or nipple pain
Nipple turning inward
Redness or scaliness of breast or nipple skin
Nipple discharge (not associated with breast feeding)
Of course, these symptoms can be due to things other than cancer. For example, a lot of women experience breast tenderness during certain times in their menstrual cycles. If you're worried — talk to your doctor about it. They may want to perform an exam, or even schedule a mammogram just to be safe.
Contributing: SurvivorNet Staff
Learn more about SurvivorNet's rigorous medical review process.
---