Supporting Your Physical and Mental Health Amid Cancer
Se'Nita Harris, 40, was diagnosed with triple-negative breast cancer, which is aggressive and more challenging to treat. She underwent chemotherapy, radiation, and immunotherapy using the drug pembrolizumab (brand name Keytruda) to help her reach remission.
Harris turned to her family, friends, and therapy to help her manage her emotional well-being while on her journey. Too often, breast cancer patients face mental health challenges that aren't being fully addressed. SurvivorNet has added resources to help patients get the help they need.
"Triple-negative" means the cancer is not fueled by any of the three main types of receptors: estrogen, progesterone, or the HER2 protein. Because of this, the cancer won't respond to certain common therapies.
Even amid remission, Harris still deals with anxiety stemming from her cancer journey. This emotion is triggered by many stressors, such as a diagnosis or the fear that your cancer will return. Experts tell SurvivorNet that tips for coping with anxiety may include finding hobbies that bring you joy or rationally managing your extreme thoughts.
Se'Nita Harris was a typical 37-year-old when her world was rocked by a breast cancer diagnosis. She made it to the other side, and her story represents why there is so much hope these days for women dealing with even the more aggressive form of the disease.
Harris, now 40 and living in New York City, was diagnosed with triple-negative breast cancer. Her journey involved intense chemotherapy that affected her physically and emotionally.
Read More
"When I started treatment, one thing I told myself was that I'm going to win. I'm going to beat this," she tells SurvivorNet.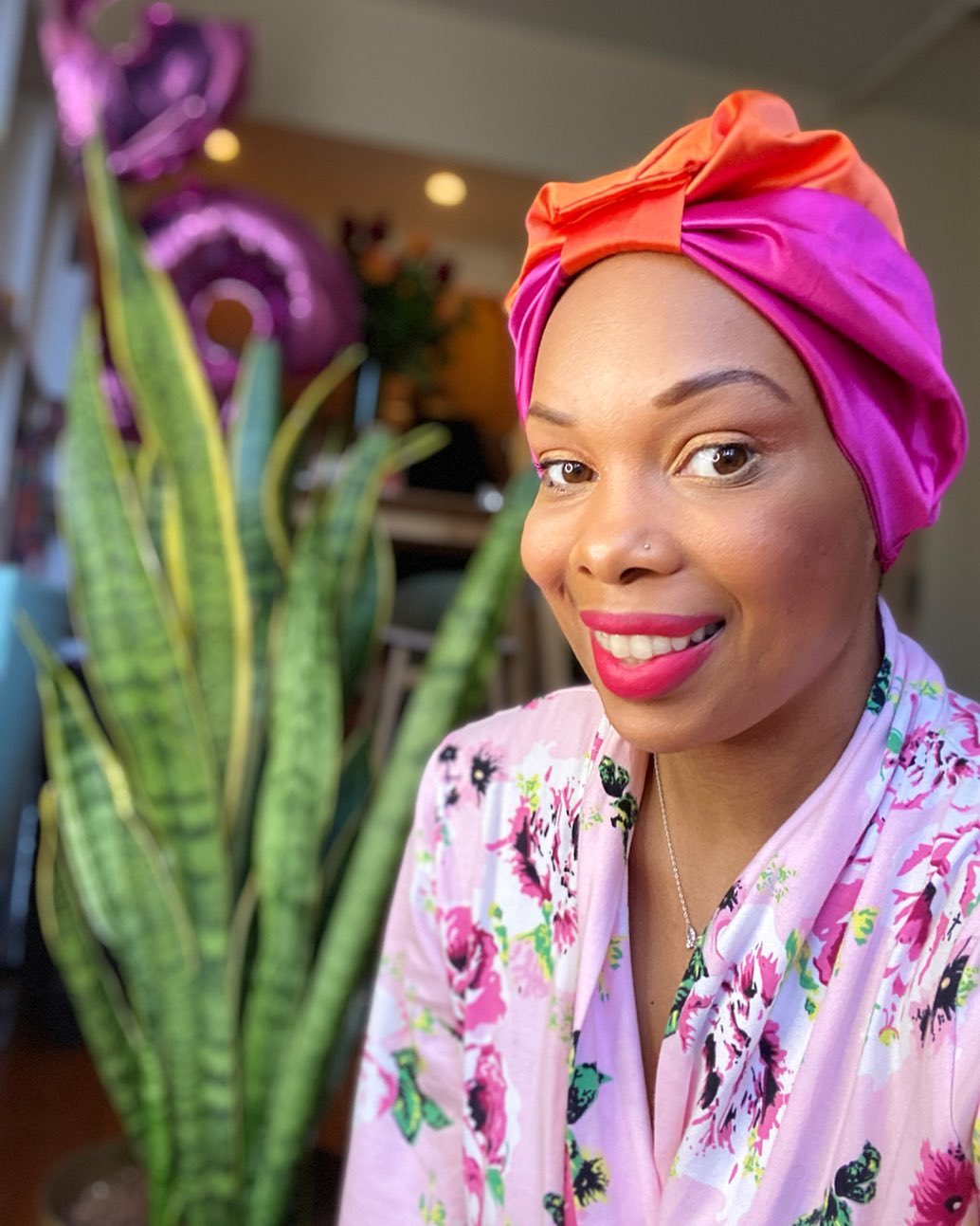 Harris' cancer journey began like many women faced with breast cancer after discovering a lump in her breast..
"I found my lump, and I ended up going to get a mammogram and then a biopsy to find out that I actually was diagnosed with breast cancer," Harris said.
Her cancer turned out to be stage 2 triple-negative, which is aggressive and often more challenging to treat. This type of cancer is not fueled by any of the three main types of receptors: estrogen, progesterone, or the HER2 protein. Because of this, the cancer won't respond to certain targeted therapies, including hormone therapy or HER2-targeted agents. Chemotherapy is typically the treatment, and there are several options.
RELATED: Treating triple-negative breast cancer.
After her diagnosis, Harris turned her focus to her treatment.
"I went through 16 rounds of chemo. I went through surgery to remove the lump, then after that, I did 20 rounds of radiation," Harris explained.
Harris was able to undergo immunotherapy treatment with pembrolizumab (brand name Keytruda), which has proven effective to help triple-negative breast cancer patients live longer than if they received chemotherapy alone.
RELATED: How to Treat Triple-Negative Breast Cancer: Keytruda Shows Promising Boost in Survival
"It did come with side effects. I ended up burning out my thyroid, and I had liver enzymes that spiked during treatment, so I had to be monitored very closely. So, it was very difficult," Harris said, adding that managing the side effects of immunotherapy was easier than traditional chemotherapy. Her treatment lasted roughly two years and was difficult at times, including experiencing hair loss and fatigue.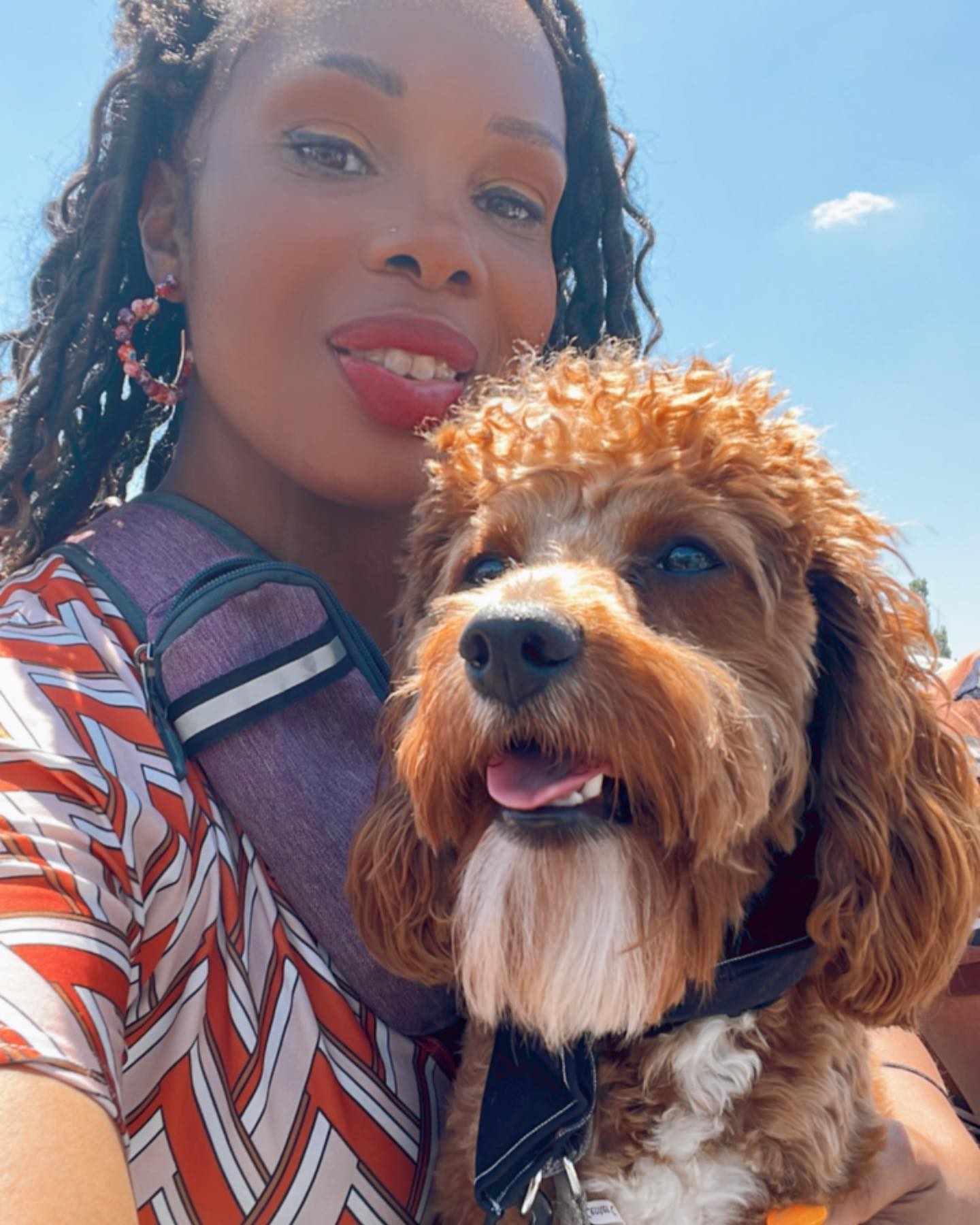 RELATED: Living With Cancer: Coping With Hair Loss & the Anxiety it Brings
To help her through her most challenging moments, Harris said she relied on her family and friends for support and her faith.
"I was able to get my siblings to come and stay with me during my treatment. So, most of the time, I was covered, but when I wasn't, my friends stepped in to help," Harris said.
RELATED: How to Be Realistically Optimistic: Coping With Mental Health Long-Term
The emotional toll of her breast cancer journey had an impact on her mental health. Since her diagnosis and treatment occurred during the height of the pandemic, she experienced periods of isolation. She resorted to therapy and meditation to help her cope.
RELATED: Faith Perspective: Opening Yourself Up to Others After a Cancer Diagnosis
"I did have therapy every week, and that was important for me so that I could continue to process those emotions with my therapist and kind of talk through it," she said.
She also kept a journal to help channel her emotions.
"It's very healing and helpful for us to sit down and really contemplate and take inventory of the things that we have gone through so that we can process it," Harris described.
RELATED: Throughout October, SurvivorNet is collaborating with breast cancer survivor Laura Morton, whose film "Anxious Nation" – now available on Amazon Prime – deeply explores the country's mental health crisis.
@thelifeofsen October is quickly approaching and it's going to be a busy month for me. I will be working to raise awareness about breast cancer in front and behind the scenes. Before I was diagnosed I didn't know much about breast cancer or that it impacted young women of color so drastically. The last 2 years have been an eye opener and I've learned so much and want to empower people, especially those who are not aware about this disease. It starts with education, and by creating conversations that will empower us to become aware, less afraid and our own advocates. #breastcsncerawareness #breastcancerawarenessmonth ♬ original sound – The Life of Sen
By September 2022, Harris had completed her treatment and was declared "cancer-free." However, she still undergoes regular scans to ensure the cancer hasn't returned. This experience prompts scan-xiety, the anxiety cancer patients feel for looming scans or while awaiting scan results.
RELATED: Triple-Negative Breast Cancer More Deadly Among Black Women
Now in remission, Harris focuses on breast cancer advocacy and helping other women battling the disease. She works for the Susan G. Komen Foundation doing multicultural marketing to help address health equity, especially among Black women.
Learn more about SurvivorNet's rigorous medical review process.
---