Prostate Cancer Awareness
September is Prostate Cancer Awareness Month. Prostate cancer does not have one definitive symptom, and can present many different ways.
Prostate cancer is the most common cancer in men, and about 1 in every 8 men will be diagnosed with the disease in their lifetime.
The condition is often very treatable, and in the U.S., most cases are caught by routine screening.
September is
Prostate Cancer Awareness Month
. Prostate cancer is the most common cancer in men, and it begins in the walnut-shaped prostate gland between the rectum and the bladder. The
American Cancer Society
estimates that there will be 248,530 new cases of prostate cancer in 2021, and that about 1 man in every 8 will be diagnosed with prostate cancer at some point in his life. Men aged 55 to 69 years should decide with their doctor whether to undergo periodic prostate-specific antigen (PSA)-based screening for prostate cancer, according to the
U.S. Preventative Services Task Force
.
To help spread prostate cancer awareness, we're rounding up five famous men who have battled the disease.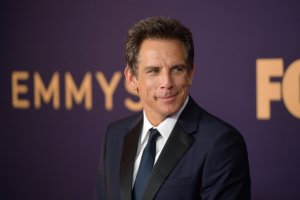 Ben Stiller
Read More
You might know
Ben Stiller
from
The Secret Life of Walter Mitty
,
Zoolander
,
There's Something About Mary
,
Night at the Museum
, or one of the other 85 films he has appeared in or produced over the course of his career. But you might not know that he has battled prostate cancer.
Stiller was diagnosed with the disease in June 2014, at age 48. He had no symptoms or prostate cancer family history, and his disease was only discovered because his doctor had him take a prostate-specific antigen (PSA) test for his annual physical. After several tests confirmed that there was cause for concern, Stiller had his prostate removed surgically. He still takes a PSA test every six months to make sure his cancer hasn't returned.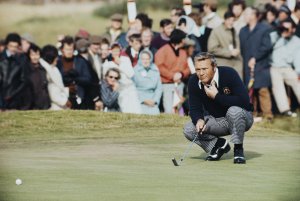 Arnold Palmer
Arnold Palmer is one of the most iconic figures in the world of golf. With over 60 PGA Tour wins and a popular drink named after him, it's hard to beat his legacy. One less-talked about element of the impact Palmer left behind when he passed away in 2016 is his contribution to raising awareness about prostate cancer.
Palmer was originally diagnosed with prostate cancer in 1997. Like Ben Stiller, Palmer had no symptoms and can attribute his diagnosis to a PSA test. Palmer's cancer was treated with surgery to remove his prostate (called a radical prostatectomy) and seven weeks of radiation. The cancer went in to remission for the remainder of Palmer's life, and he continued to golf for the next nine years, until retiring in 2006.
Arnold Palmer used his celebrity and his experience with the disease to raise awareness about prostate cancer and to encourage men to get screened. He even established the Arnold Palmer Prostate Center, a non-profit facility in California that offers cutting edge cancer treatment.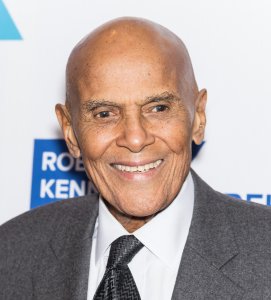 Harry Belafonte
American singer, actor, and activist Harry Belafonte has a long history of using his public platform to push for a better world. The "king of calypso" was an early ally of the civil rights movement, and worked closely with Martin Luther King Jr. When Belafonte triumphed over prostate cancer in 1996, he was vocal about his battle with the disease and even spoke up about some of the embarrassing challenges that came along with it. In 1997, the L.A. Times wrote, "Singer Harry Belafonte proved it: Real men talk about prostate cancer." Belafonte spoke openly about incontinence and impotence, two of the most stigmatized side effects that people who battle prostate cancer may face. He told patients fighting the disease to push forward: "Make it work. Live life as fully as possible."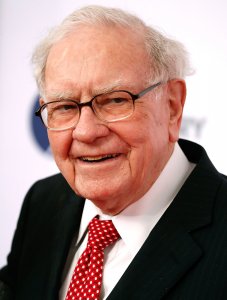 Warren Buffett
In 2012, Warren Buffett announced that thanks to a PSA test, he had been diagnosed with stage one prostate cancer. The business magnate and investor was 86 at the time, and he was lucky to learn that his prostate cancer was very treatable. Buffett announced to the shareholders of his company, Berkshire Hathaway, that his doctors said that his condition "is not remotely life-threatening or even debilitating in any meaningful way." After 44 days of radiation treatment, he announced to his company – and later, to the world – that he was done with treatment.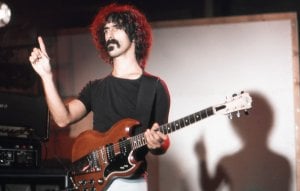 Frank Zappa
Trailblazing guitarist and songwriter Frank Zappa was diagnosed with prostate cancer in 1990. According to Zappa, he had been experiencing urinary problems for years and had repeated medical tests to try to address the issue. By the time Zappa was determined to have prostate cancer, the disease was advanced and beyond the point of being able to be removed surgically. Zappa decided to forgo treatment, and he spent the next three years touring and performing. In 1993, Zappa passed away from the disease at age 52.
There's no one definitive symptom for prostate cancer
More About Prostate Cancer
Age and race are two important risk factors for prostate cancer, with more cases occurring in older men and in non-Hispanic Black men. Different patients can experience prostate cancer very differently. For some, the condition is slow growing and may not even require treatment. For others, prostate cancer can grow quickly and aggressively.
In a previous interview with SurvivorNet, Dr. Edwin Posadas of the Cedars-Sinai Medical Center said, "Prostate cancer is a very odd disease in that it doesn't have a particular symptom." Changes in urinary function and behavior are some of the most common signs of the disease, although they can also point to other conditions. Because prostate cancer is so variable, screening is important and treatment plans must be individualized.
10 things every man can do to prevent cancer
Learn more about SurvivorNet's rigorous medical review process.
---