Shannen Doherty's Breast Cancer Fight & Divorce
Actress Shannen Doherty, 52, who has been battling breast cancer for years and filed for divorce this past April from her husband of 11 years. Now, months later, her divorce is close to being settled.
We're admiring how Doherty is determined to find joy in her life despite her health challenges and all that comes with getting a divorce.
The "Beverly Hills, 90210" actress was first diagnosed with breast cancer in 2015 after finding a lump in her breast that turned out to be cancerous. In February 2020, her breast cancer returned and spread to other parts of her body.
In January 2023, a CT scan showed revealed her cancer had spread to her brain, ultimately leading her to  have surgery to remove a tumor in her brain and undergo radiation.
Dr. Dana Chase, a gynecologic oncologist at Arizona Oncology who also advocates for cancer warriors to prioritize their mental health, told SurvivorNet in an earlier interview, "We know from good studies that emotional health is associated with survival, meaning better quality of life is associated with better outcomes."
Actress Shannen Doherty, who is best known for her roles in "Heathers," "Charmed" and "Beverly Hills, 90210," is reportedly nearing a divorce settlement after a turbulent year of battling metastatic breast cancer that spread to her brain.
The 52-year-old Tennessee native's looming divorce settlement agreement comes approximately six months after Doherty filed for divorce from her husband of 11 years, Kurt Iswarienko, on April 21.
Read More
It's clear Doherty has had an emotional year as she's not only been going through a divorce, but her stage four breast cancer had spread to her brain, she revealed in January. She ultimately had surgery to remove the tumor from her head and the resilience she's embodied throughout it all is incredibly heartening for those following her journey.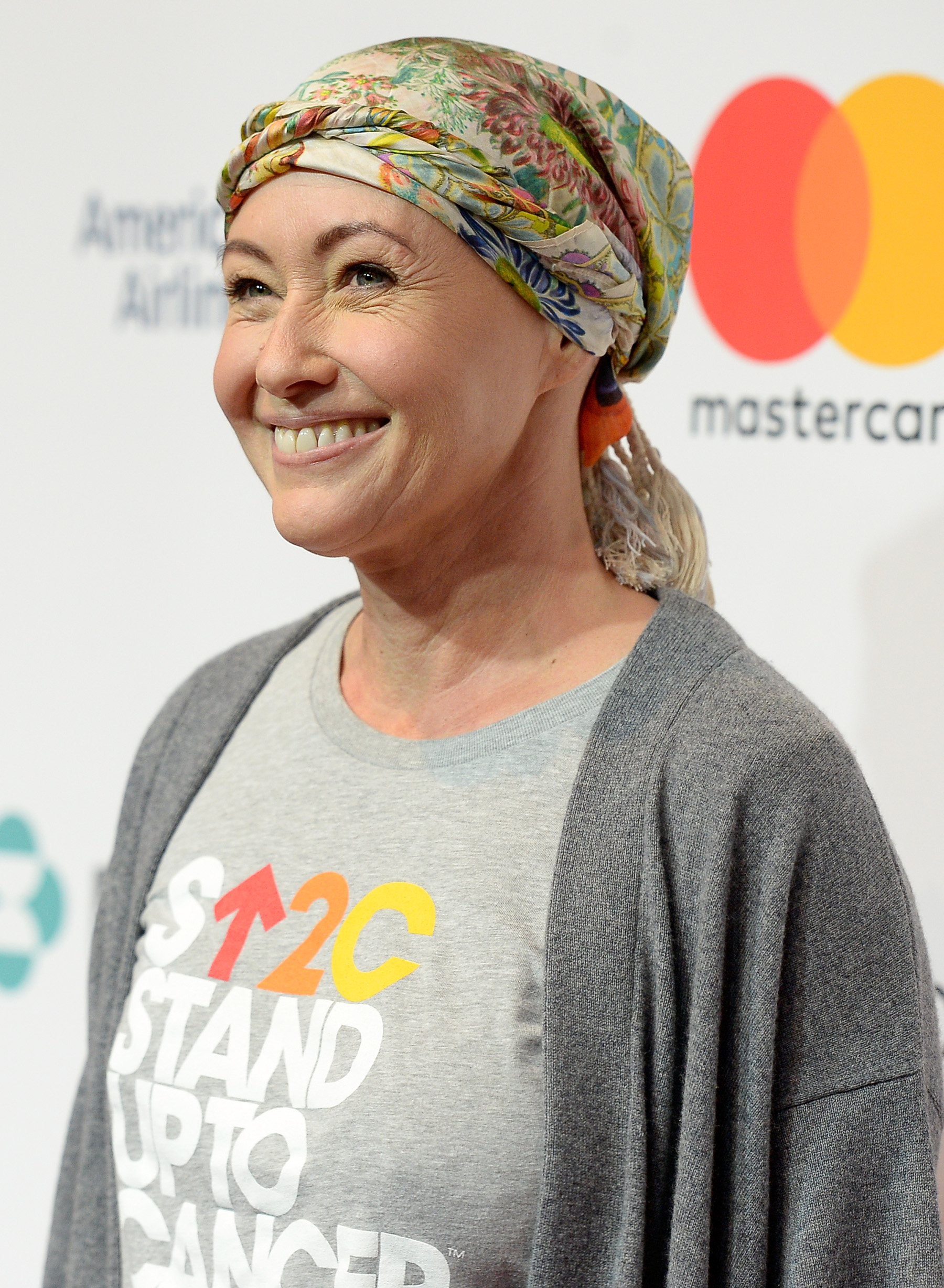 According to new court documents, obtained by
The Blast
, Doherty's legal divorce case is in its last stage before being settled. As per the most recent filing, The Blast explained that Doherty has filed "preliminary declaration of disclosure which includes, assets and debts, community and separate property, and a current income and expense declaration."
Describing what this filing means, the news outlet said it's basically informing the court Doherty has offered up all of her financial information to her photographer ex husband, allowing them to come to an agreement on how they their money and property will be divided.
The Blast notes that this usually "indicates the couple is just days away from settling their divorce."
According to People Magazine, Doherty and Iswarienko separated in January although Doherty's representative said, "Divorce is the last thing Shannen wanted." The representative also claimed, "The split has taken a toll on Doherty's cancer battle.
However, Iswarienko reportedly didn't agree on their separation date. According to RadarOnline, Iswarienko said the couple got married in October 2011, but he listed the date of their separation as "to be determined."
According to divorce papers, Doherty reportedly claimed "irreconcilable differences" as the reason she and Iswarienko are divorcing. She is also asking for spousal support from her former husband.
Iswarienko later asked the court to "rule on the matter of spousal support later." At this time, there is no word on exactly who will be awarded spousal support between the two of them.
Doherty has clearly been through a lot this year as we learned that near the time of her split from Iswarienko in January, she underwent treatment for breast cancer that spread to her brain in a process called brain metastasis.
The beloved actress was first diagnosed with breast cancer in 2015. It went into remission in 2017 but returned as stage 4 (or metastatic) in 2019. Metastatic cancer means the disease has spread to distant areas of the body, like the bones, liver, lungs, or brain.
About four months ago, Dohert shared photos and videos of her prepping for radiation treatment on her head. During radiation, high-energy beams are aimed at the location doctors believe cancer cells to be. The MRI helps doctors pinpoint the exact location of the tumor within the skull.
Doherty took to Instagram in June to share footage of her during the emotional time, writing, "January 12, 2023. On January 5th, my ct scan showed Mets in my brain. Yesterdays video was showing the process of getting fitted for the mask which you wear during radiation to your brain.
"January 12, the first round of radiation took place. My fear is obvious. I am extremely claustrophobic and there was a lot going on in my life. I am fortunate as I have great doctors like Dr Amin Mirahdi and the amazing techs at cedar sinai. But that fear…. The turmoil….. the timing of it all…. This is what cancer can look like.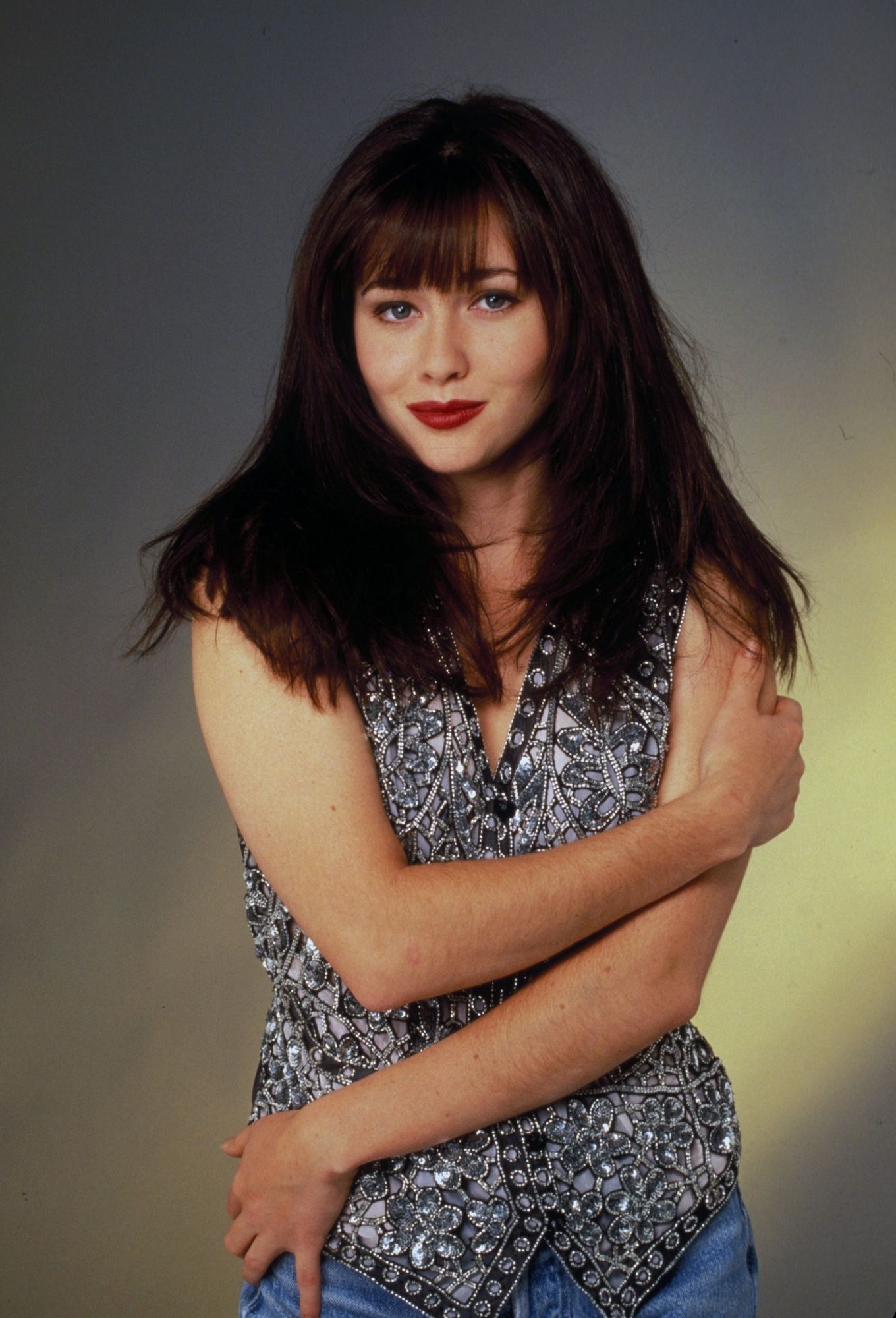 She also underwent a craniotomy brain surgery where doctors worked to remove cancer from her brain.
"We take off the bone overlaying the area we need to get to. We open the little envelope around the brain called the dura and then we move through the brain tissue to get to where the tumor is to try to cut out as much as we can safely without hurting the patient's function or other important things like big blood vessels that can cause things like a stroke," board-certified neurosurgeon at Emory University School of Medicine Dr. Kimberly Hoang previously told SurvivorNet. After the procedure, the patient is closely monitored and usually receives radiation to keep the tumor from growing back.
"Because many patients can have more than one brain tumor or metastasis from their cancer, that was not reasonable to think about surgery for, they also get radiation for those spots as well to try to keep those tumors from growing or shrink them down," Dr. Hoang further explained to SurvivorNet.
Sometimes Bad Things Happen — Enjoying Life, Even With Cancer
Doherty's prognosis after having surgery to remove cancer from her brain is an encouraging sign of progress several neurosurgeons tell SurvivorNet.
"A couple of decades ago, to have a brain metastasis was a very bad prognosis for patients. They didn't live for more than a couple of months, so it was a very terminal thing. Thanks to a lot of advancements in microsurgery we do and radiation, patients are living longer," Dr. Hoang said.
Treating Metastatic Breast Cancer
Finding Joy While Battling Cancer
When faced with a cancer battle, like Shannen Doherty, it can be difficulty to focus on life outside of your disease. However, it's important to remember that your mental state can actually impact your success as a patient.
"I'm pretty good at telling what kind of patients are going to still have this attitude and probably going to live the longest, even with bad, bad disease," Dr. Zuri Murrell, a colorectal surgeon at Cedars-Sinai Medical Center, previously told SurvivorNet. "And those are patients who, they have gratitude in life."
Dr. Dana Chase, a gynecologic oncologist at Arizona Oncology, also advocates for cancer warriors to prioritize their mental health. She noted that emotional well-being has been studied as a factor in patient outcomes.
"We know from good studies that emotional health is associated with survival, meaning better quality of life is associated with better outcomes," Dr. Chase told SurvivorNet in an earlier interview.
"So, working on your emotional health, your physical well-being, your social environment [and] your emotional well-being are important and can impact your survival. If that's related to what activities you do that bring you joy, then you should try to do more of those activities."
Adversity And The Art of Happiness: How Hardship Makes You Even Stronger
If you're anything like Doherty, paying attention to your emotional health might look like spending time with friends and traveling, two things she often takes to Instagram to share. Other people might turn to yoga, painting, writing, spending time with family or a number of different things.
There are no right or wrong answers, but Dr. Chase says doing things that bring you joy is important.
She recommends writing down ten things that make you happy and intentionally making the time to do those activities throughout the day.
What Still Brings You Joy? Your Emotional Health is So Important to Living with Ovarian Cancer
"Sometimes I will talk to a patient about making [a] list of the top ten things that bring them joy," Chase says. "And trying to do those ten things, to make at least 50 percent of their experiences positive throughout the day."
The Resilience of Cancer Warriors
Although cancer is a major challenge, there is no shortage of stories showing the resiliency of humans facing daunting circumstances and persevering – just like Shannen Doherty.
How to Cope When Recurrence Rattles Your Faith
Two-time colon cancer survivor Danielle Ripley-Burgess was first diagnosed with colon cancer in high school and proceeded to beat the disease not once, but twice.
Understandably so, Ripley-Burgess has had to work through a lot of complex emotions that came with her cancer journey. Even still, she's always managed to look at life with a positive attitude.
"As I've worked through the complex emotions of cancer, I've uncovered some beautiful things: Wisdom. Love. Life purpose. Priorities," she previously told SurvivorNet. "I carry a very real sense that life is short, and I'm grateful to be living it! This has made me optimistic.
"Optimism doesn't mean that fear, pain and division don't exist, they do. Our world is full of negativity, judgment, and hate. Optimism means that I believe there's always good to be found despite the bad, and this is what my life is centered around."
After going through something as difficult as cancer, Ripley-Burgess now goes through life with a sense of purpose. Happily in remission today, she's determined to, one day, leave the world better than she found it.
"We can choose to stay positive, treat others with respect and look for the light in spite of the darkness," she said. "This type of attitude and behavior will lead to the kind of legacies I believe all of us hope to leave."
How to be Resilient in the Face of Adversity
It's amazing to see how Doherty still holds her head high while boasting a smile as she has been hit with tough cancer treatments and a divorce this year.
Resilience is an important trait to have in the face of adversity such as cancer.
WATCH: Resilience: Staying Positive Despite Adversity
SurvivorNet spotlighted this important cancer-fighting trait in the film "Resilience," now streaming on SurvivorNet. It follows the lives of three athletes who are living with a health challenge yet overcame adversity.
You can build resilience the way you build muscle, through patience and steady exercise of the skill. Here are some lessons taken from Fischer, Runkel, and Soller:
Be willing to learn. If one way doesn't work, find a different way. If an obstacle lands in your way, build a path around it, or over it.
Spend time with people who inspire you.
Allow yourself to grieve. Don't push away or dismiss your frustration and sadness. Give yourself grace when your emotions run high.
Be flexible. Understand there are multiple ways to accomplish a goal. If your original method does not work, find another.
Lean into your community. Consider using your support group made up of your friends, colleagues, and family. Remember when you're feeling stressed or overwhelmed by a problem, their support can carry you.
Maintaining Good Mental Health Amid Cancer
Battling cancer comes with a ton of emotions. These can range from "anxiety, depression, financial toxicity, social isolation, and PTSD," SurvivorNet expert and researcher at Moffitt Cancer Center Dr. Shelly Tworoger says.
Psychologist Dr. Marianna Strongin shared some simple tips to help you maintain good mental health and reduce stress amid adversity.
When it comes to dealing with anxiety, Dr. Strongin says it's important to have a healthy relationship with your anxiety and get to know it rather than fear it, avoid it, or push it away.
"By learning more about your anxious thoughts and tendencies, one can begin to answer their anxious thoughts even in moments when there aren't any answers. For cancer patients, the worry thoughts tend to be, 'Will I survive?' It's important to let those thoughts come in and really be able to tolerate them before answering them. This is a very powerful coping skill," Dr. Strongin explained.
Dr. Strongin suggests medications to help with anxiety and depression if other approaches are not as effective. She also urges cancer warriors to explore telemedicine.
Questions to Ask Your Doctor
If you find yourself struggling with a diagnosis or helping a loved one cope with their emotions, consider asking your doctor the following questions:
How can I go about improving my outlook/mental health?
Are there any activities I can do to encourage positive feelings?
When should I seek other interventions if I'm still struggling?
What are the steps to finding a different therapist if the one I'm using is not working out?
Contributing: SurvivorNet Staff
Learn more about SurvivorNet's rigorous medical review process.
---