Shannen Doherty's Message
Shannen Doherty says she decided to share her cancer journey for Elle Magazine to inspire others facing the disease.
Doherty is currently battling metastatic breast cancer.
She says it's possible to "survive and thrive" during cancer, and patients are stronger than they realize.
Shannen Doherty just revealed why she opened up in a recent 
Elle Magazine 
interview, and the reason is so important. Aside from the gorgeous photos, she's sharing an important message for all of those who are facing breast cancer like her.
Doherty, 49, posed for Elle Magazine during her battle with metastatic breast cancer — an advanced stage of the disease which has spread to other parts of the body. She embodied strength and resilience in the jaw-dropping photo shoot, and that's exactly what she wanted to do. After the photo shoot, Doherty wrote in an Instagram post that she decided to share her journey in an effort to bring more awareness to breast cancer, and show others facing the disease that it's possible to "survive and thrive."
Read More
Related: Shannen Doherty, 49, Questioned Her Karma After Metastatic Breast Cancer Diagnosis: 'I Started Taking Stock of My Life'
"Awareness, advocacy and fundraising are crucial in our fight against breast cancer," Doherty writes. "I am sharing my personal journey with @elleusa in hopes of bringing more attention to this disease and to continue connecting with my cancer family. This isn't about being a warrior or a survivor. It is about continuing to live and thrive with cancer."
In addition to raising awareness about the disease, Doherty took some time to share an inspiring message for all of those who have been impacted by breast cancer. Even though facing a diagnosis can take a serious toll on someone both physically and emotionally, Doherty assures the cancer community that they are much stronger than they realize.
Related: In First Appearance Since Revealing Her Stage 4 Breast Cancer Diagnosis, Shannen Doherty Shares Why She Feared Going Public
"I continue to be inspired by the stories so many of you share with me. You have my admiration, love and support. Yes we are strong. We are also just human, with much to still do and accomplish….. and we can."
Overwhelming Support For Shannen Doherty
Doherty's current battle with metastatic breast cancer is her second brush with the disease. She was first diagnosed with breast cancer in 2015, and underwent estrogen therapy treatments, a mastectomy, chemotherapy, radiation, and surgery before going into remission in 2018. However, in February 2019 Doherty shared that her disease had returned — and this time it progressed to stage 4 breast cancer, often referred to as metastatic. This means the disease has spread throughout the body, and Doherty is currently going through hormone therapy for treatment.
The actress' brave fight has inspired many women and men who are diagnosed every year, and she's also received support from her former costars. Actor Jason Priestly, who played Doherty's fraternal twin in 90210, told Studio 10 that Doherty has always been a fighter, and her strength during her cancer fight is inspiring.
"Shannen is a real tough girl," said Priestly. "Shannen's a fighter, and she's always been a fighter, and I know she'll continue to fight as hard as she can."
Related: Jason Priestly Supports TV Twin, Shannen Doherty, as She Battles Stage 4 Breast Cancer: 'She's Always Been a Fighter'
Another costar, Ian Ziering, who played Steve Sanders on the show, also applauded Doherty during this difficult time. Ziering says that during their days in Hollywood, she's always been someone who never backs down, and knows she'll continue to push through treatment.
"You know, Shannen is so resilient," Ziering told E! News. "If I was ever going to war, I would want her on my side, because that woman is a fighter and she gets it done. Knowing Shannen, she's got her finger on the heartbeat of whatever the cutting-edge science is. I'm really not too worried about it because she's doing great."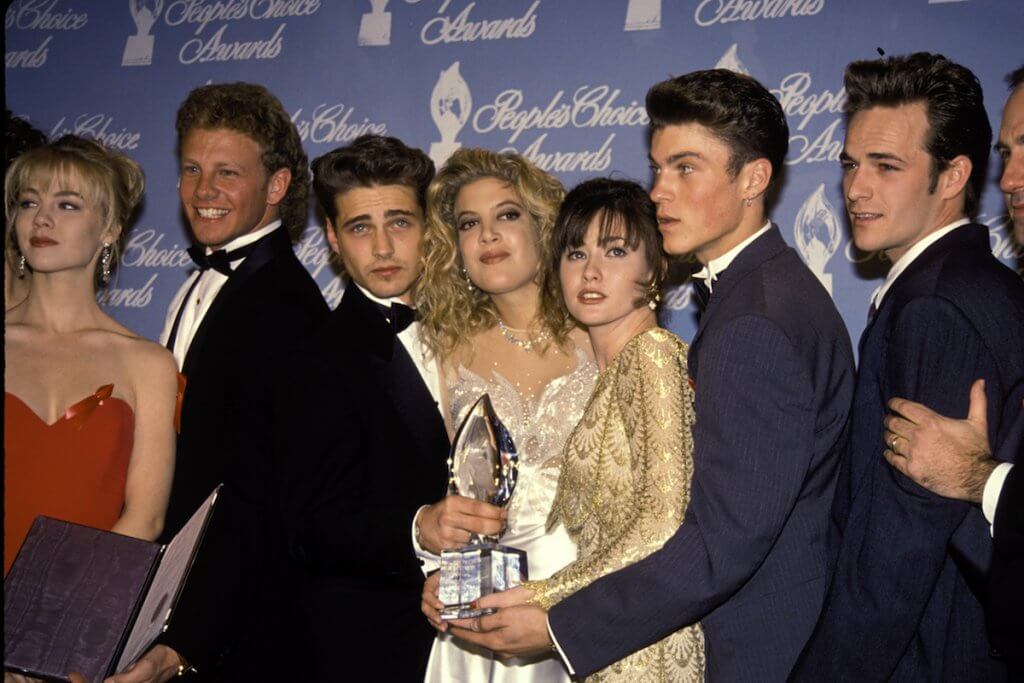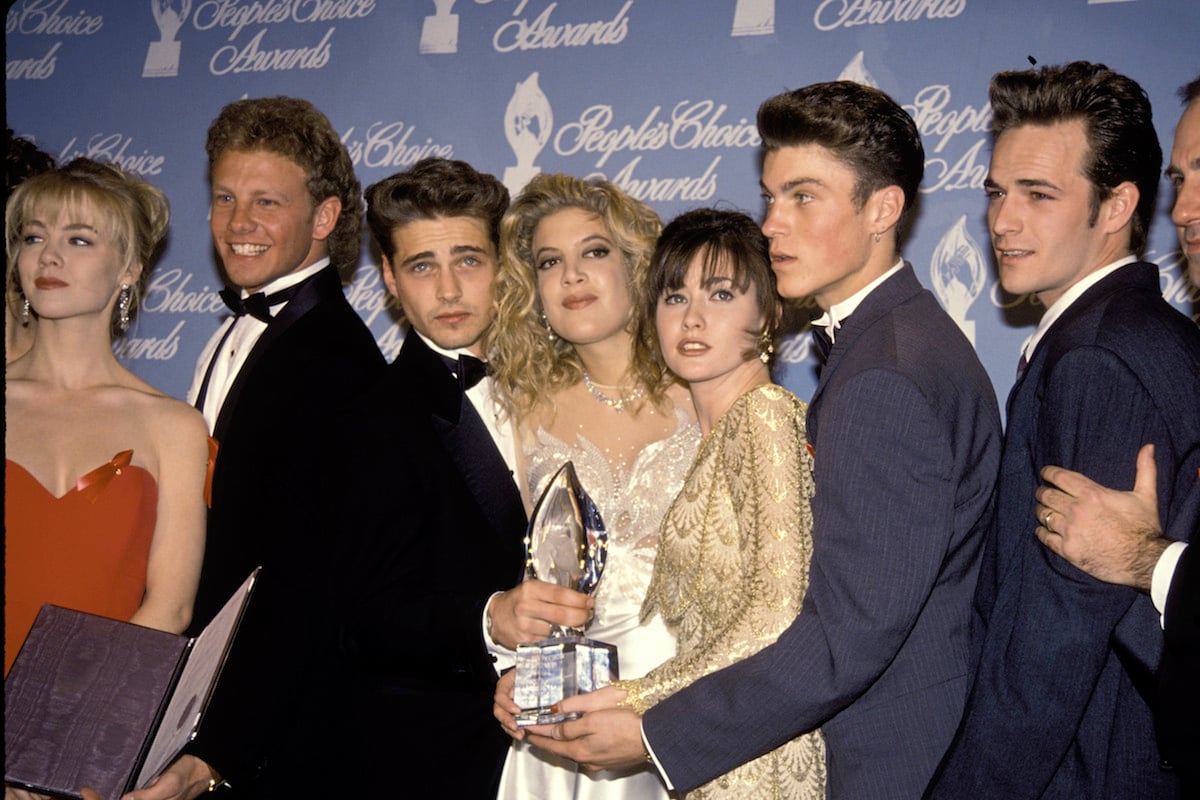 Cancer Survivors Recognizing Their Strength
While battling cancer, side-effects of treatment can really take a toll on someone. However, it's important to remember that even if you're not necessarily feeling strong, you're far more resilient than you may believe in that moment.
When Helene Unger was diagnosed with ovarian cancer, she decided to channel her strength and treat her disease like a challenge. An avid runner, she and her husband decided to act like going through treatment was yet another marathon she was training for. "In terms of the chemo, my husband and I treated it like I was doing a marathon," Helene tells SurvivorNet. "He would say to me, 'We've made it to the halfway mark, we're at the half-marathon point now, Helene, you can do it."
Related: Portrait of Strength & Courage: Amy Armstrong Has A Remarkable Story About The Importance Of Being Proactive About Your Health
Helene admits that going through chemotherapy was tougher than any marathon she has ever faced, but like other runners competing, her personal cheering squad helped her push through. Plus, it taught her an important lesson about what exactly she can achieve if she can put her mind to it.
"I think that everybody deals with cancer in different ways," Helene says. "I think the way we can really help each other is just allow each other to talk about what they feel and the fear. We are so much stronger than we realize."
Ovarian cancer survivor Helene Unger shares an important message about strength
Learn more about SurvivorNet's rigorous medical review process.