The Power of an Optimistic Philosophy
Daymond John's doctor discovered a growth on his thyroid during a routine annual physical. They removed it, and John had to wait an agonizing two weeks before finally being diagnosed with stage two thyroid cancer.
While the Shark Tank star waited for a diagnosis, he initially had a gloomy and resigned outlook. His perspective flipped after just a few days, however, when he remembered all the relationships in his life that he had to live for. When he was diagnosed, John knew that he would give his cancer battle everything he had.
John wants other people who are diagnosed with cancer to take full advantage of the things they can control. For John, that meant improving his diet, sleeping more, and researching to inform himself about his condition.
Daymond John has always been a "glass half-full" kind of guy.
But when the Shark Tank star found out in 2017 during a physical that there was "something" on his thyroid, he couldn't muster that positive outlook right away.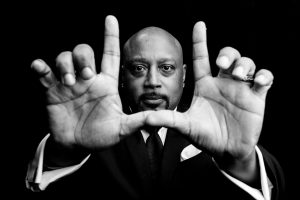 Read More
A one-hour surgery turned into a three-and-a-half hour surgery. "I get out of the operating room, and the doctor says we removed a golf-ball sized mass and we don't know what it is," recalls John, 52.
A frustrated John remembers thinking, "You don't know what it is by now? I don't need to do a test on a grilled cheese sandwich to know it's cheese!" John was told it would take two weeks to get results.
Waiting for a diagnosis was agony. At first.
"I mentally sort of checked out the first couple of days," says John. "I said, I've lived the life of 10 people. My 22- and 27-year-old girls (Yasmeen and Destiny) are amazing young ladies. I don't have to worry about them. My two-year-old daughter (Minka) – she'll never really remember me. And my wife (Heather John) is smoking hot, she'll find another husband in three days. Let me start folding up my businesses and relaxing."
View this post on Instagram
Then, after wrestling with the idea of dying, he had an awakening.
"Five days in, I said, 'Why are you being so selfish? You do have two beautiful girls who are old enough to have a little girl. You'll be able to see those grandkids. You'll be able to walk them down the aisle. No mother should ever have to bury her son. You've been able to empower people and give them hope because of your struggles. And you do have a smoking hot wife you get to come home to every day. What the hell's wrong with you?! I realized I was going to take this thing on!"
After about 12 days, he had reached a new philosophy: "I've been through so much, nothing's going to stop me!" He was so fully recharged that when the doctor called, John "didn't even remember" why he was calling.
The doctor told him he had Stage 2 thyroid cancer, but they believed they "got it all." John says he was grateful that it's one of the slowest-growing cancers. Pancreatic or stomach cancer would have been worse, he says. The anguish of those days waiting to hear his fate made him change his attitude, and he recommends that to anyone in the same situation.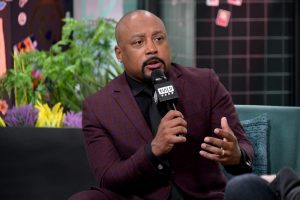 'You are in control of it'
"This is a hard piece of advice to give to somebody – but I always look at the glass half-full. You have so much to live for, and so many ways that technology has changed, and information is in abundance to help you do what you need to do. But more importantly, you are in control of it."
Find what helps you, and do it, he says. He worked on changing his diet. "I started going heavier on green. I tried to cut out as much sugar and carbs as I could. I still believe now that I eat too many of them, but it's 50% less than I used to."
While there are certainly some health risks that come along with consuming too much sugar?
And sleep. Get more sleep. "I had this idea maybe 20 years ago, 'I'll sleep when I die.' I've now made sleep a priority." He averages eight hours a night, he says.
Overall, his cancer affirmed "my knowing that you need early detection. You need to constantly be on this job of asking questions about your body, asking your physicians why are they trying to give you this pill, and is there any other answer to it, because there's no one answer."
John, the founder and CEO of FUBU – the For Us By Us hip hop apparel company he founded in 1992 — is known as an entrepreneur, author, investor and speaker on the topic of success. People often ask him for answers about how to become rich in business. And while money may help buy access to better healthcare, it only can help so much if you've got a terminal illness.
"Money's a tool," says John, to be used wisely, "because that same money can be buying you the things that are hurt you more — over abundance and overindulgence of various things."
Cancer was a wake-up call for him. "It was certainly a scare," he says, but adds, "I think it reinvigorated me."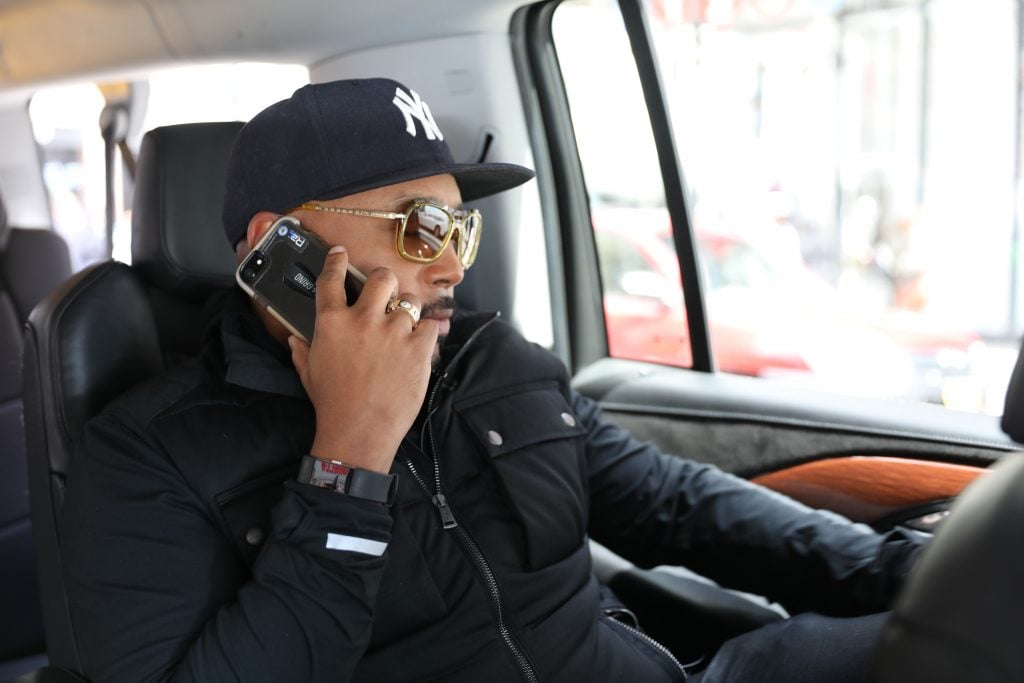 John grew up in Queens, New York, in a "very tough community, where many of us believe that we are going to be dead or in jail by 21. For years, I thought that I wouldn't be here after age 40, 45. I don't want to get into social issues, but young African American males, due to a lot of things, don't believe that they'll ever be grandfathers. And I had to look how blessed I was and have this opportunity to know that I can live to 70, 80, 90, 100, and I need to reinvest in that health to keep me going that way."
It made him think about how he can do more than grow successful businesses.
"It also was a wake-up call to maybe I have a bigger purpose, because maybe God put me here so that I can save one person's life by talking about early detection and the one person goes to the doctor and catches something in time and then says to me, you know hey you helped me and they go help other people, and it creates a chain."
He gets checked every six months and takes Synthroid, a thyroid medicine that replaces a hormone normally produced by your thyroid gland to regulate the body's energy and metabolism.
"It doesn't mean that I'm not I'm not susceptible to other forms of cancer or illness. It doesn't mean that I'm in the clear, none of us are —  especially after this last year."
His personal connection to COVID
COVID worried John. He got vaccinated, but just about a month and a half ago, he says, he tested positive for coronavirus. It felt just like a head cold–"I wouldn't even have paid attention except that I just couldn't taste things," he said.
While it wasn't fatal for him, it has been devastating for those around him.
"I've lost, you know through associates — because obviously I'm a boss, and a lot of people obviously come to me because of family members — but I'm up to 57 people that are dead around me in one way or another."
About eight of those were people he personally knew and some were people he knew through his work, including actor Tommy "Tiny" Lister, who died in December after battling COVID.
SurvivorNet speaks to Dr. Vincent Rajkumar, a top doctor from the Mayo Clinic, about why he thinks it is important for cancer patients to get vaccinated.
To anyone who doesn't want to get vaccinated because there aren't enough "facts out there," John has an answer for that.
"I say, there are 57 people I can't call. They are no longer around. That is a fact, they cannot answer the phone. They're dead. These people are no longer here. I don't know any other fact to say at the moment."
He can say this fact: Shark Tank has just wrapped filming the new season, which debuts October 8, and the pitches involve entrepreneurs affected by the pandemic – "how they weathered the storm or how that gave them the drive to create something on their own."
John also announced his second annual Black Entrepreneurs Day, a free event that will be live-streamed on his Facebook page on Oct. 14 at 7 p.m. from the Apollo Theater in New York.
Last year, the event won two Webby Awards and gave away $250,000 to black businesses in grants via www.BlackEntreprenuersDay.com. This year's show will include discussions with Shaquille O'Neal, Tyra Banks and Michael Strahan. Khalid will perform, and Kevin Hart, who also makes an appearance on this season's Shark Tank, will sit down for a "Hart Felt Conversation."
John says the goal is to empower people. "After George Floyd happened and people were running out and burning businesses, I said, instead of burning businesses, let's build businesses."
His glass is always half full.
Learn more about SurvivorNet's rigorous medical review process.
---