A year after Aretha Franklin's death, the beloved soul singer's estate has backed a fund that will go towards important research on the rare form of pancreatic cancer that took her life. When it comes to cancer research, money really does matter.
The "Respect" singer died in August 2018 at age 76 after a battle with pancreatic cancer — more specifically, Franklin was dealing with a rare form of pancreatic cancer where neuroendocrine tumors formed on her pancreas. Neuroendocrine tumors (NETs) are pretty rare, with about 1,000 new patients being diagnosed each year. These tumors account for about 3% to 5% of pancreatic cancers.
Read More
RELATED: RESEARCHERS FIND NEW GENE LINKED TO PANCREATIC CANCER AS JEOPARDY'S ALEX TREBEK BATTLES THE DISEASE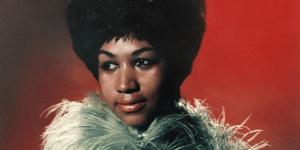 On Aug. 16 — the one year anniversary of Franklin's death — the Detroit Women's Informal Network and the singer's estate held a benefit to donate money to the Neuroendocrine Tumor Research Foundation (NETRF), which aims to eradicate these types of tumors by researching how they grow and spread.
"We encourage her friends, fans, and supporters to consider contributing to this cause, until such time as we can eradicate NETs," Sabrina Owens, Franklin's niece and a representative for the family, said in a statement. "We believe this is possible. A lot of the work we fund is basic science in the laboratory, learning why these tumors grow and spread. We don't know all the answers about that. Researchers are trying to understand these tumors at a cellular level and — with some of the treatments available — why some patients respond and others do not."
What are neuroendocrine tumors?
The type of cancer that Franklin tragically passed away from, though it is rare, typically has a better prognosis than other forms of pancreatic cancer — which are notoriously difficult to treat. Cells in the neuroendocrine system are scattered throughout a person's body, in organs such as the esophagus, stomach, pancreas, intestines, and lungs. Neuroendocrine cells in the pancreas are found in small clusters, and are responsible for making hormones like insulin and glucagon and releasing them into the blood.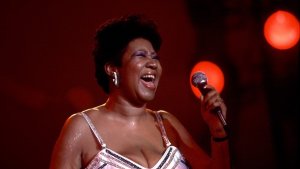 Aretha Franklin's determination
People living with neuroendocrine tumors tend to have better prognoses than those living with other forms of pancreatic cancer, and can live with the disease for years — as Franklin did. In an interview earlier this week, two of the late singer's doctors spoke to The Associated Press about how she began treatment in 2010 — and wanted to continue living her life, and continue performing, as best as she could.
"I think she had her priorities very clear in mind," Dr. Manisha Shah, of Ohio State University, told the AP. "…She would ask my how long this treatment would go for, what would be her restrictions. As far as I can see, she was able to live that dream, or her plan."
Franklin's doctors said the singer's particular disease had several treatment options — and they made use of targeted drug therapy and chemotherapy. They also said that until the very end of her life, they never saw signs that Franklin planned to give up the fight.
Unfortunately though, even though Franklin had the type of pancreatic cancer that is easier to treat, pancreatic cancer in general is still a very difficult disease. One of the reasons for this is that a lot of people don't get diagnosed until the cancer has already progressed to a later stage.
"Most individuals, about 80%, will actually present with what we called advanced disease," Dr. Anirban Maitra, co-leader of Pancreatic Cancer Moon Shot at MD Anderson Cancer Center told SurvivorNet in a previous conversation about detecting pancreatic cancer. "Which means that the cancer has either spread beyond the pancreas or into other organs like the liver, and so you cannot take it out with surgeries. Of course, this has an impact on the prognosis of the disease, because patients who have advanced disease, the treatments we have available for them, they work somewhat, but they don't really do as well as we would like for them to have an impact."
Learn more about SurvivorNet's rigorous medical review process.