Tom's Loss
British singer Tom Jones, 80, lost his wife Linda to lung cancer in 2016.
In a new interview, he says he'll never marry again.
After losing a spouse to cancer, therapy and support groups can be helpful methods for coping.
In a new interview, singer Tom Jones shared that he has no plans to marry again following the death of his wife in 2016 to lung cancer.
Related: 'I Honestly Didn't Think I Was Going to Get Through It,' Says Singer Tom Jones, 80, on Losing Wife to Lung Cancer
Read More
Despite his loss and grief, Jones has been keeping busy coaching
The Voice U.K.
and releasing his new album (his 41st album),
Surrounded by Time
, which comes out today.
The It's Not Unusual singer, 80, opens up about cancer loss in the new issue of PEOPLE magazine. The British singer says of his wife's diagnosis, "When we found out she was sick, I canceled the tour I was on and went to visit her in the hospital in Los Angeles. I told her I wasn't sure if I would be able to sing anymore." Linda, however, told him, "You've got to," he remembers.
Jones tells PEOPLE, "I was asked the other day, 'Would you ever get married again?' I couldn't, because there's no history with anybody else."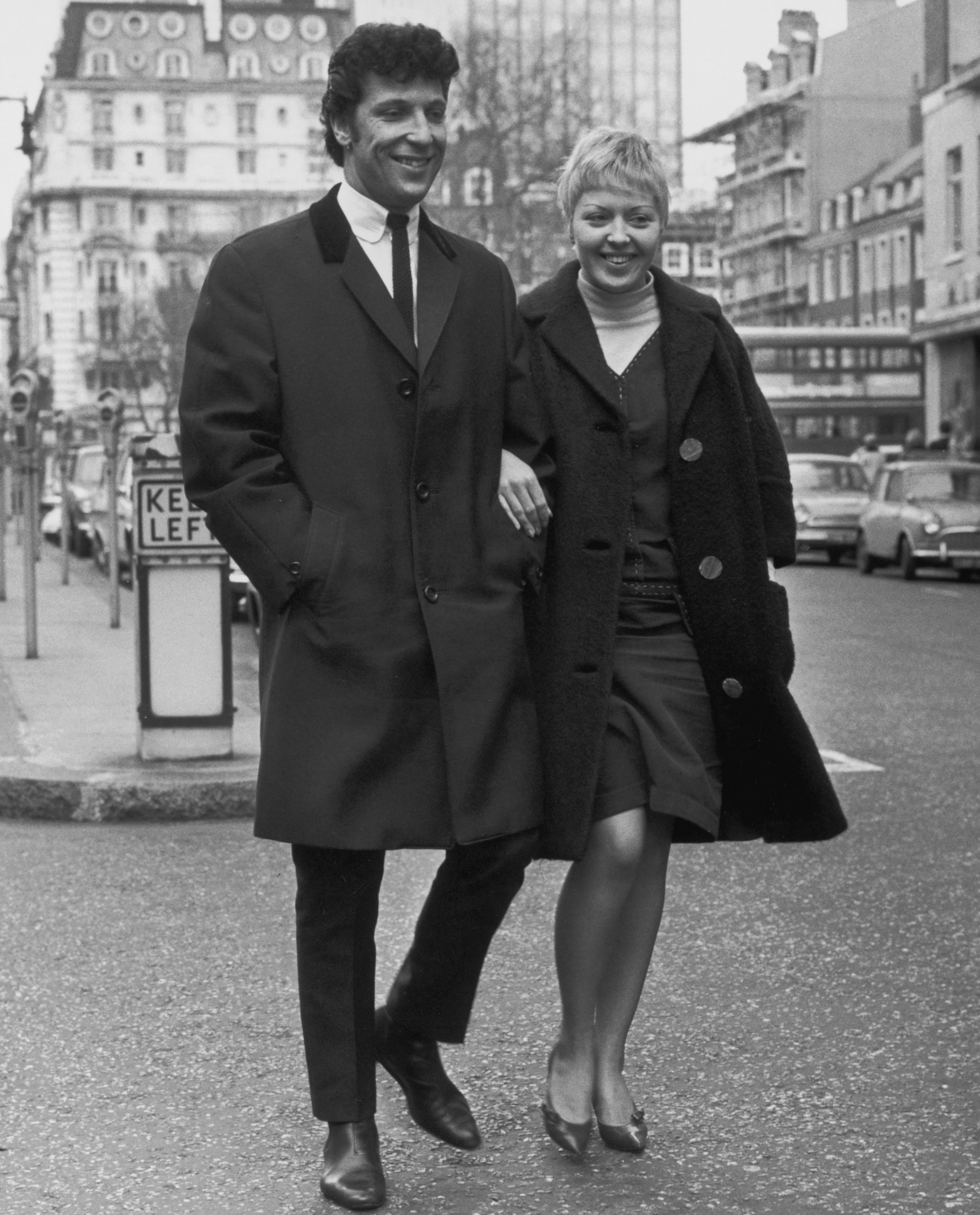 Lung Cancer Screening Options
Linda's passing from lung cancer reminds how tragic the outcome of this disease can be. For present and former smokers, getting screened for lung cancer could end up saving your life.
Related: A New Option for Some People With Lung Cancer: How This Immunotherapy/Chemotherapy Combo Can Increase Treatment
Dr. Patrick Forde, the director of thoracic oncology research at Johns Hopkins University, explains in an earlier interview how smokers can get tested for lung cancer. He says, "Over the last few years, there's been a number of studies looking at using low dose CT scans of the chest in patients who have a history of smoking to try and pick up lung cancers in earlier stage."
Related: Lung Cancer Screening Has Come a Long Way, But Only 10% of Eligible People Take Advantage
"About 70% to 80% of patients who are diagnosed with lung cancer, unfortunately, the cancer has spread outside of the lung and is not suitable for surgery," says Dr. Forde. "And there have been a number of studies, most recently, one in the Netherlands, which looked at doing CT scans for patients who are over the age of 55 and had a significant smoking history for many years and then monitoring them on a regular basis with a low dose CT of the chest."
"And they were able to show a reduction in the numbers of lung cancers which had spread outside of the chest. They were able to pick them up in earlier stage and potentially cure them at a higher rate than not doing screening. So that approach was recommended here in the US now. The uptake has not been high, both in diverse communities and others as well."
The U.S. Preventive Services Task Force in March recommended that people at high risk because of their smoking history should be screened for lung cancer starting at age 50 regardless of whether they have symptoms.
Former & Current Heavy Smokers Should Get Lung Cancer Screenings Using CT Scan, Says Leading Expert
Support After Loss
After losing a loved one to cancer, it can be a difficult, painful experience. Support is available for those who need help, and even if you think you don't need support while processing your grief, getting connected with people going through the same thing as you are can feel like a life raft.
For people fighting cancer, support groups are a welcome element, for those who choose to use them. There are also support groups available for people who lose their spouses (some even end up finding their future partner in these groups, as this couple did).
Whatever path you take to handle your grief, be gentle with yourself during this difficult time, and reach out for help when you need it – you don't have to go through this alone.
The Benefit of Support Networks for Cancer Patients
Learn more about SurvivorNet's rigorous medical review process.