Tom Jones & Cancer Loss
British singer Tom Jones, 80, lost wife Linda to lung cancer in 2016. He's releasing his first album since her death April 23.
The pair married in 1957; they were childhood sweethearts.
Losing a spouse to cancer is a grief-filled process that can be made easier by therapy.
Sir Tom Jones, the legendary singer of hits like
It's Not Unusual
, lost wife Linda to lung cancer in 2016, and he's getting candid about what that period of grief was like.
Related: Did You Know Actor Tom Hanks' First Wife, Samantha Lewes, Battled Bone Cancer? Resources For Coping When A Spouse Has Cancer
Read More
Jones and wife Linda (nee Melinda Trenchard) married in 1957 when the singer was a mere 17 years old. The pair were childhood sweethearts, and they had two children together, Jonathan and Mark.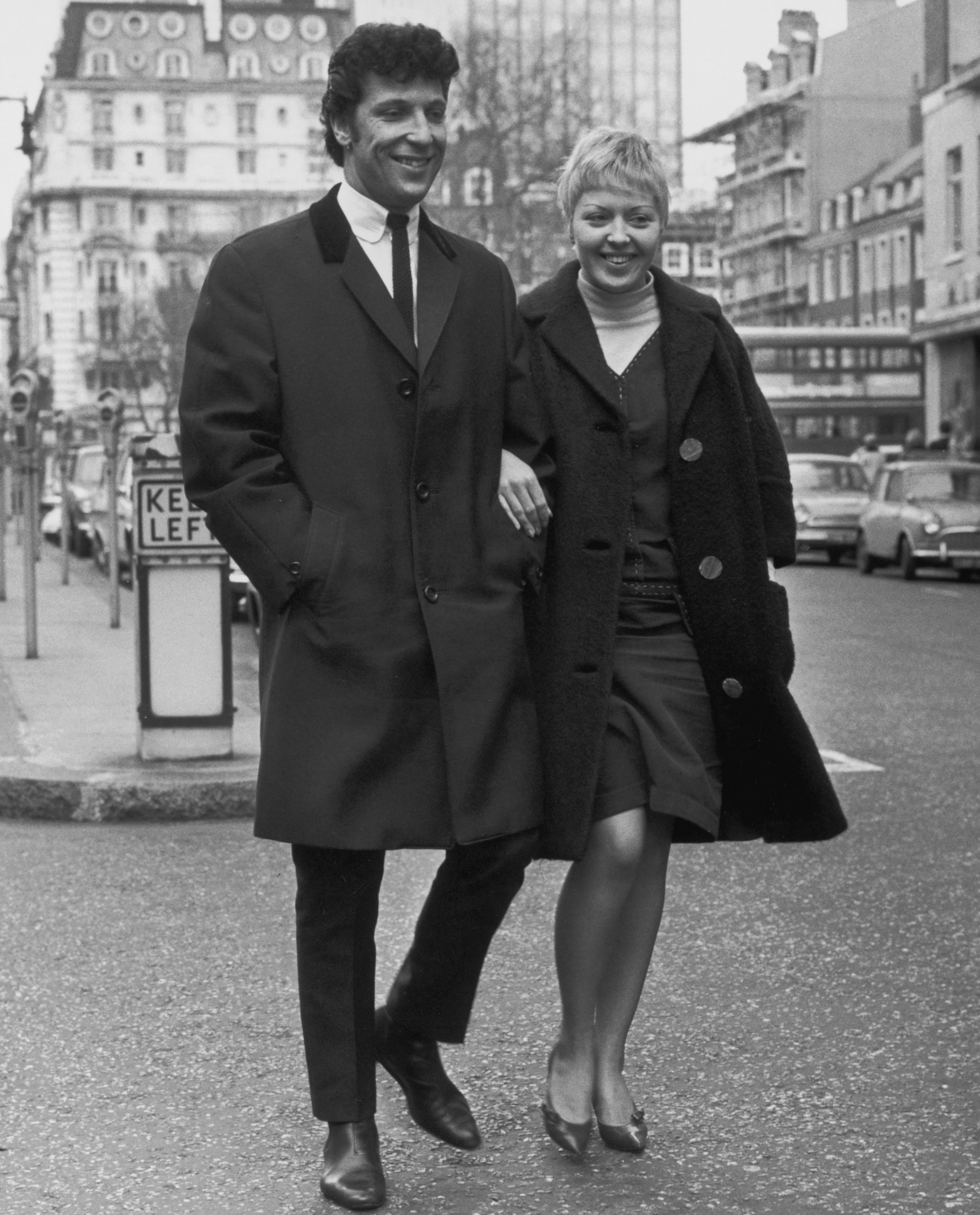 Jones says of her death, "I honestly didn't think I was going to get through it," reports The Daily Mail. Jones told The Sun in an earlier interview, "I had to go and see a grief therapist because I kept thinking, 'Did I do enough? Was I on the case? Did she slip away without me really realizing what was happening?'"
Supporting a Spouse through Cancer
When a partner or spouse is diagnosed with cancer, it can upend both of your lives. A cancer diagnosis can also be a clarifying experience, too. It pulls into sharper focus what matters most in life. Jones, for example, is set to release a new album April 23 called Surrounded By Time.
Sir Tom wrote on social media: "Last year, during lockdown and after 5 years of enormous personal changes, I finally found the need to express myself through my music. So I got into the studio with some great friends and musicians and created a new album!"
Related: A Husband Learns How to Care for His Wife After Her Ovarian Cancer Diagnosis; Now He Shares What He's Learned With Other Men
Actress and writer Jill Kargman survived melanoma, and she believes cancer can make or break a relationship. "I think cancer is a great way to find out if you're with the love of your life or a shithead," Kargman says candidly in an earlier interview. "I think it presses the fast forward button on getting to the bottom of that answer, because a lot of people in middle age are kind of at a crossroads, waiting for their kids to fly the coop."
"And I think if you're with someone who is not supportive and kind of emotionally checked out or doesn't tell you you're still beautiful with that, this might not be your person," suggests the actress.
Jill Kargman on Relationships and Cancer
Coping with the Loss of a Spouse to Cancer
Losing a spouse to cancer, as Jones did, can feel devastating and overwhelming. It's important to take the time you need to process and grieve. Many people find therapy to be a useful source of support through their grief journey. Jones has spoken about seeking help from a therapist after losing Linda, in order to help him cope with feelings of guilt about her death.
Related: 'How Was I Going to Do This Without Her?': Author Jason Rosenthal Speaks with SurvivorNet about His Late Wife's Viral New York Times Essay and Her Battle with Ovarian Cancer
Camila Legaspi was in high school when she lost her mother to breast cancer and credits therapy with helping her heal during that time. "Therapy saved my life. I was dealing with some really intense anxiety and depression at that point," says Legaspi.
"It just changed my life, because I was so drained by all the negativity that was going on. Going to a therapist helped me realize that there was still so much out there for me, that I still had my family, that I still had my siblings. The reality is, is when you lose someone, it's really, really, really hard. And it's totally OK to talk to someone. And I'm so happy that I talked to my therapist. Keep your chin up, and it's going to be OK."
"Therapy Saved My Life": After Losing A Loved One, Don't Be Afraid To Ask For Help
Learn more about SurvivorNet's rigorous medical review process.