The Link Between Child Birth and Breast Cancer Risk
Malandra Burrows, best known for playing Kathy Glover in Britain's hit soap opera Emmerdale, recently announced she was diagnosed with stage 3 breast cancer earlier this year. But as a woman with no children, did this decision to not have children put her at a higher risk of developing breast cancer?
There are a growing number of studies that link childless women, or women who had kids later in life, to having an increased risk of developing breast cancer.
According to an abstract published in Endocrine-Related Cancer: "The only factor known to consistently decrease lifetime breast cancer risk regardless of ethnicity is early childbirth."
Malandra Burrows, best known for playing Kathy Glover in Britain's hit soap opera
Emmerdale
, recently announced she was diagnosed with stage 3
breast cancer
earlier this year. But
as a woman with no children
, did this decision to not have children put her at a higher risk of developing breast cancer?
In recent years, there have been a growing number of studies conducted that link childless women, or women who had kids later in life, to having an increased risk of developing breast cancer.
Read More
In fact,
an abstract published in the peer-reviewed medical journal Endocrine-Related Cancer reads
: "It is well established that childless women and women having children later in life are at an increased risk of developing breast cancer. In particular, women having a first child before 20 years of age have a 50% reduction in lifetime breast cancer risk when compared with women who do not have children." This is specific to hormone-receptor breast cancer.
According to the same abstract, women who have their first full-term birth at 35 years of age or older have an increased risk of developing breast cancer, "however, the protective effect of pregnancy is not immediate."
"When compared with nulliparous (childless) women, uniparous women have an elevated risk of breast cancer soon after delivery, which only declines some years later," according to the abstract. "This increased risk is most pronounced in women who are aged 30 years or older at the time of their first delivery."
Another study seemingly confirmed this point and found that the more times a woman gives birth, the higher her risk becomes of developing triple-negative breast cancer.
However, according to the Endocrine-Related Cancer abstract: "The only factor known to consistently decrease lifetime breast cancer risk regardless of ethnicity is early childbirth."
Malandra Burrows' Breast Cancer Diagnosis
Malandra Burrows, 56, who's from Liverpool, England, shared the news of her breast cancer diagnosis earlier this week.
She said she was exercising when she first felt a lump in her breast.
"I just happened to catch myself and thought, 'Good grief, what's that?'" she told OK! Magazine. "I thought it must be a gland, but a few days later it was still there, so I rang my (general practitioner) and they asked if I could come in the next hour."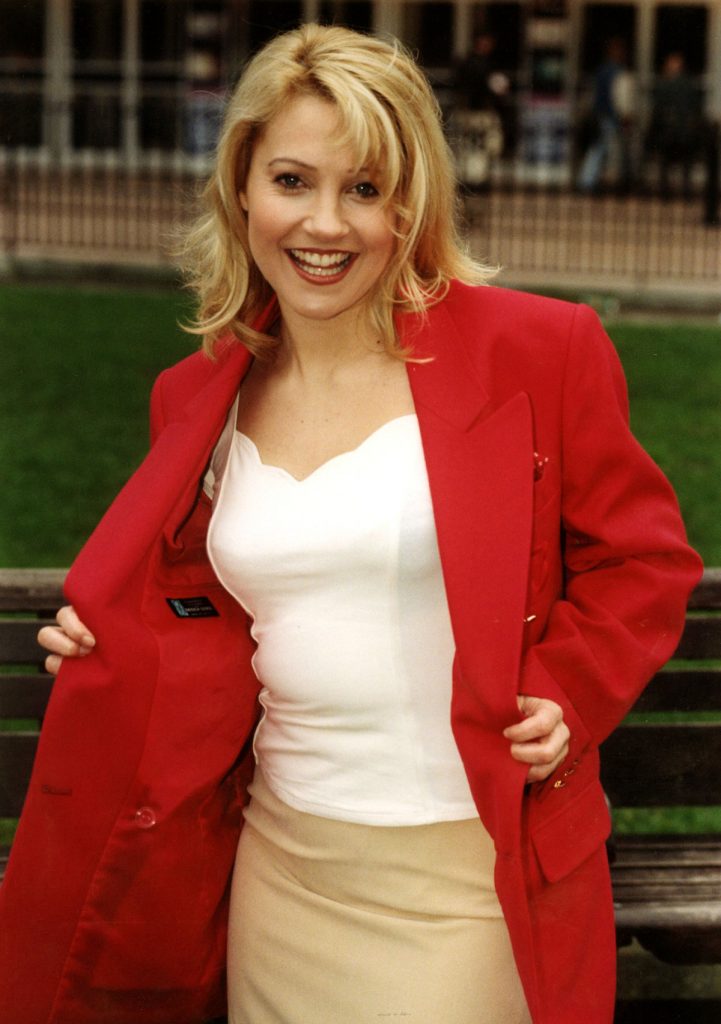 She eventually ended up in the hospital, but the news she first received — although seemingly good — was misleading, to say the least.
"… the first consultant told me it was a cyst," Burrows said. "He said: 'I won't be seeing you again.' The relief I felt!"
After a follow-up mammogram, Burrows was called back to see her doctor in February of this year. That's when she was diagnosed with stage 3 cancer in her left breast. She's since had a tumor removed and is set to undergo six months of chemotherapy. She's also in the process of deciding whether she'll have a mastectomy (surgery to remove the breast).
Related: Should I Have a Lumpectomy or Mastectomy?
"There is no point in having wonderful boobs that are your own but you're pushing up daisies," she said. "This is saving your life, so if it's got to be done."
Looking back, Malandra Burrows said she wishes she underwent her routine mammogram earlier, as her mammogram was previously canceled due to the Covid-19 pandemic. But now she's sharing her story to urge other women to prioritize their routine mammograms and pay attention to their bodies.
"Regardless of age, if something seems odd, speak to your (general practitioner)," she said.
Related: When Should I Get a Mammogram?
Understanding Breast Cancer
Breast cancer is a common cancer that's been the subject of much research. Many women (like Malandra Burrows) develop breast cancer every year, but men can develop this cancer, too — though it is more rare, in part, due to the simple fact that they have less breast tissue.
There are many treatment options for people with this disease, but treatment depends greatly on the specifics of each case. It's important to note that the type of Burrows' stage 3 breast cancer is unknown. Identifying these specifics means looking into whether the cancerous cells have certain receptors. These receptors — the estrogen receptor, the progesterone receptor and the HER2 receptor — can help identify the unique features of the cancer and help personalize treatment.
The Unique Features of Breast Cancer: Deciding the Right Course of Treatment
"These receptors — I like to imagine them like little hands on the outside of the cell — they can grab hold of what we call ligands, and these ligands are essentially the hormones that may be circulating in the bloodstream that can then be pulled into this cancer cell and used as a fertilizer, as growth support for the cells," Dr. Elizabeth Comen, a medical oncologist at Memorial Sloan Kettering Cancer Center, previously told SurvivorNet.
One example of a type of ligand that can stimulate a cancer cell is the hormone estrogen, hence why an estrogen receptor-positive breast cancer will grow when stimulated by estrogen. For these cases, your doctor may offer treatment that specifically targets the estrogen receptor. But for HER2-positive breast cancers, therapies that uniquely target the HER2 receptor may be the most beneficial.
"The good news is there are so many different treatments and options available, and doctors really are attuned to trying to understand patients better, to figure out what are their individual needs," Dr. Comen said.
Contributing: Abigail Seaberg
Learn more about SurvivorNet's rigorous medical review process.