Will the Covid Pandemic Lead to Worse Cancer Outcomes?
The COVID pandemic led many people to put off going to the doctor or cancel routine cancer screenings in 2020.
Experts report that, anecdotally, they are beginning to see more late-stage cancer diagnoses.
Doctors studying the wide-ranging effects of COVID urge everyone to keep up with screenings and to report new symptoms to their doctors.
By Laura Gesualdi-Gilmore and Sean Smith
Oncologists have worried for the last year and a half about what havoc the pandemic would wreak on cancer care, and now their worst fears are unfortunately coming true.
Read More
SurvivorNet canvassed major cancer centers across the United States, and our reporting shows that advanced-stage cancer diagnoses have increased because of delays in screening due to the COVID-19 pandemic.
"We certainly are seeing an increased number of later-staged cancer diagnoses, which have been delayed because of the pandemic," Dr. Robert Figlin, deputy director of the Samuel Oschin Comprehensive Cancer Institute at Cedars Sinai Medical Center, tells SurvivorNet.
RELATED: Nearly 10 Million Cancer Screenings Were Missed Because of COVID-19
"This is primarily seen in our screening population. While we are most concerned with this occurring in our underserved patient population, we also are seeing this across all demographics. We are not documenting the frequency but are concerned that future outcomes will be challenged as a result."
Last March, when the COVID-19 pandemic brought life across the world to a screeching halt, regular health screenings went by the wayside for many people. People who were scheduled for routine mammograms, colonoscopies, pap tests or PSA exams had to reschedule or cancel. But that doesn't mean people weren't still getting cancer. They just weren't going to the doctor and getting diagnosed.
A new study published in JAMA Oncology documented a sharp decline in cancer screenings from March-May 2020. The study found that screenings for breast, prostate, and colon cancers were down significantly from the same time in 2019. In April last year, breast cancer screenings were down 90.8 percent, prostate screenings were down 79.3 percent, and colon screenings were down 63.4 percent.
Dr. Elizabeth Comen explains why it's important to continue cancer screenings during COVID-19
"Based on this study, there was a cancer screening deficit of 9.4 million across the US associated with the COVID-19 pandemic in 2020," Dr. Ronald Chen, one of the study authors, tells SurvivorNet.
"Unfortunately, by causing cancelations of appointments and cancer screenings, COVID will indirectly cause an increase in cancer deaths—another negative consequence of COVID that has not yet received much public attention. 9.4 million is a lot of cancer screening to make up."
A study in the Journal of the American Academy of Dermatology found similar delays in the diagnosis of skin cancer. In reviewing data from 4.7 million patients and 13 geographically distributed states, the study found that diagnoses from March to May 2020 decreased by 43.1% in cutaneous melanomas, 44.1% in squamous cell skin cancer and 51.2% in basal cell carcinoma. Skin cancer diagnoses have since returned to the 2019 baseline, but "assuming a best-case scenario wherein all delayed cancers were diagnosed at the first opportunity during the recovery period, there would still be an average diagnostic delay" of about two months, the study says.
Breast Cancer Screening
Breast cancer screening rates took a massive hit in April 2020
JAMA Oncology
Are People Being Diagnosed at Later Stages?
The increase in late-stage cancer diagnoses could be linked to the fact that people weren't getting screened or weren't seeking out medical opinions when they first began experiencing symptoms. At this point, it's impossible to predict just how detrimental to the fight against cancer the COVID pandemic will be.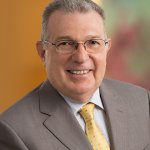 Dr. Shalom Kalnicki, chair of Radiation Oncology at Montefiore Medical Center, explains that the number of weekly cancer diagnoses just began reaching average levels again in February, and stresses the importance of healthcare professionals encouraging people to get screened.
RELATED: You Asked, We Answered: The Latest COVID Vaccine Guidance For Cancer Patients
"Anecdotally, we are seeing more patients being diagnosed at later stages. The number of weekly cancer diagnoses in the Bronx just began reaching normal levels in February," Dr. Kalnicki says.
"We are conducting research on this area to see what the impact is on cancer outcomes. We have also been doing big pushes for cancer screenings. We are urging those at increased risk of lung cancer due to their smoking history and age to come in for CT scans. Colonoscopies also are picking up."
Too Early to Tell?
Some major cancer centers believe it's too early to quantify the effects of the pandemic on cancer diagnoses.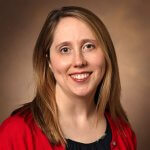 Dr. Laura Goff, the medical director of the Vanderbilt-Ingram's Cancer Patient Care Center, predicts that those stats wouldn't really be available until a year from now.
"I think it's really too early for us to tell if we are seeing a true increase in late-stage diagnoses," Dr. Goff says. "It's certainly something we are worried about, but we wouldn't anticipate that we would truly know if there was a change until a year from now."
At Utah's Huntsman Cancer Institute staff is "closely monitoring the impacts of COVID-19 on our cancer patients, and we are examining a number of data points so we can continue to provide the best possible care and be responsive to how COVID-19 has impacted the cancer burden in Utah and the Mountain West," according to a statement from Ashlee Harrison, director of communications. "Some national alarming trends indicate patients are being diagnosed at later stages or perhaps have undetected cancers due to missed cancer screenings or delaying other medical appointments. We have worked to urge our community to make and keep health appointments, like routine cancer screenings, and to see your doctor if you notice changes in your body."
If You Feel Something, Say Something
So, what can you do for the time being? The simple answer is to get screened and tell doctors about new symptoms as soon as they appear.
As the U.S. seems to be turning a corner after well over a year of the COVID-19 pandemic—with widely available vaccines and even relaxed social-distancing guidelines—it's important to get screened if you're due and see a doctor if you feel ill. That's something each expert we spoke to agreed on.
RELATED: All Americans Should Get Colorectal Cancer Screenings Starting at Age 45
"There needs to be a concerted public health educational campaign across the country to reinforce the importance of cancer screening," Dr. Chen says.
"Hospitals across the country also need to devote effort to contact patients to reschedule canceled screening tests in order to minimize the delay in screening and cancer diagnoses from the missed tests."
Contributing: Sean Smith, Pamela Rafalow Grossman
Learn more about SurvivorNet's rigorous medical review process.
---