SurvivorNetTV film, Breakthrough, tells the powerful and inspiring story of immunologist and 2018 Nobel Prize Winner Dr. Jim Allison. He is the Chair of the Department of Immunology at MD Anderson Cancer Center, and his groundbreaking work in immunotherapy has led to a reduction in the number of cancer-related deaths. Prior to Dr. Allison's innovative work, the majority of progress in cancer came from prevention and early detection.
Related: Cancer Vaccines — The Nobel Prize Winner Explains What's Next
Read More
The Texas native lost his mom to
lymphoma
when he was just 11 years old. His mom's brother passed away from melanoma and her other brother had lung cancer. With so much cancer in his family, Dr. Allison was inspired to seek answers.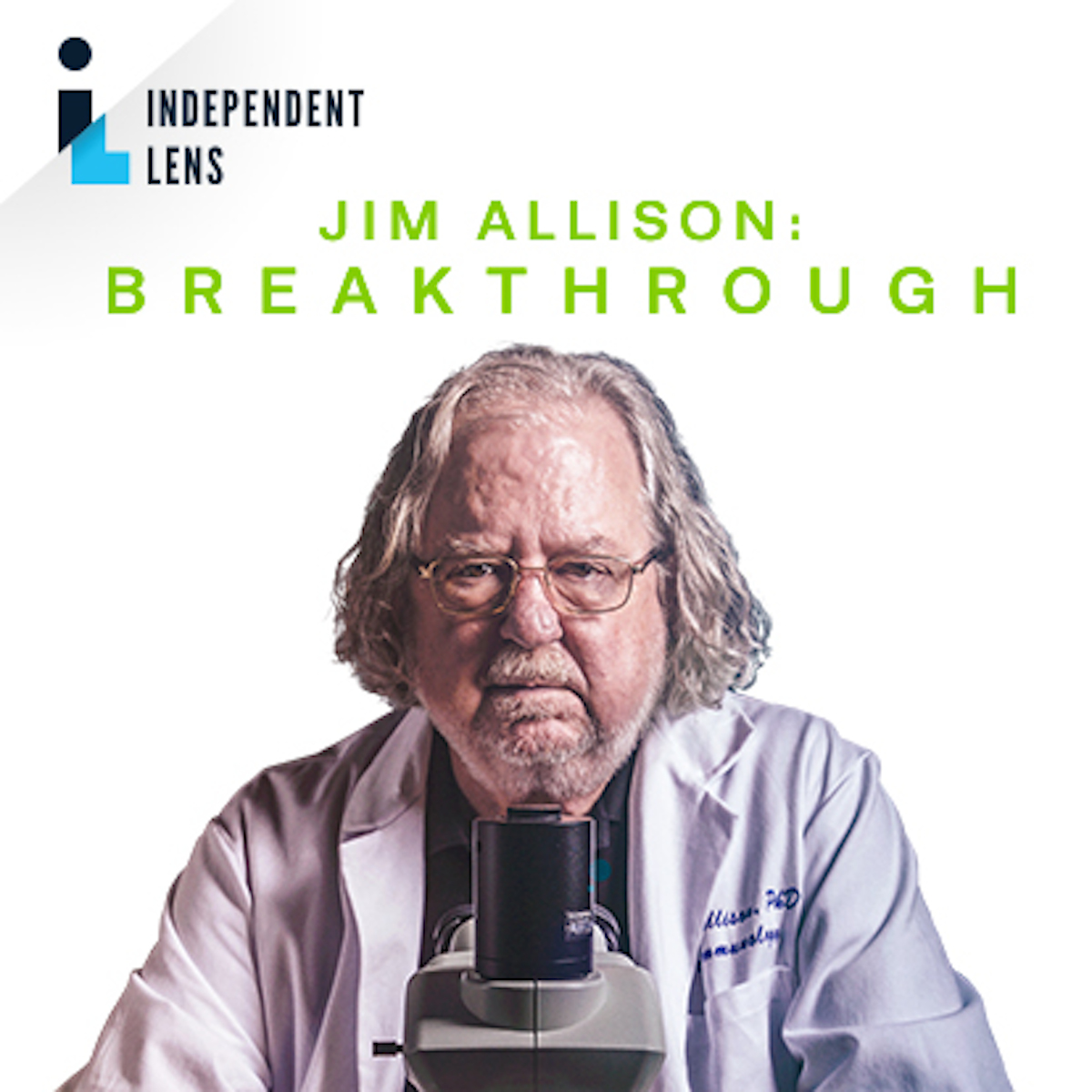 Dr. Allison was born in 1948 in Alice, Texas. The harmonica-playing young Allison enjoyed a nice childhood in Texas, with his mom at home as a stay-at-home mom to Jim and his two brothers, and his dad as a doctor. He says his mom was a good influence on the boys. Dr. Allison remembers her lymphoma treatment, saying, "All I knew was she was sick and she had these burns on her throat and she was in bed a lot…she was dying. I found out later that it was lymphoma. She had been getting radiation, hence the burns on her neck."
Related: This Nobel Prize Winner and His Wife Are Saving Lives Together
And after his mom's passing, Allison remembers how "there was a big hole… a lot of loneliness." He found solace in his harmonica; "I would just toot away," Dr. Allison says in Breakthrough. His dad was absent a lot after his mom died, so young Jim lived with a family from school. As a kid, he also "messed around" with his Gilbert chemistry set, sparking an early love of – and interest in – science, which would turn out to be his life's work. "I started learning about what science really was, and how to do it," he said of his first chemistry said. When he got to college, he says he spent a lot of time in the lab. "The number one thing I learned in the lab was just to persevere," said Dr. Allison. "Just keep working."
Related: Nobel Prize Winner: What's Next For Using Immunotherapy to Save Lives?
T cells were discovered when Dr. Allison was in college, which led to his interest in them. T cells are white blood cells, and they respond against viral infections and bacterial infections. He later went on to work at the MD Anderson Cancer Center in Texas, where he was able to make incredible breakthroughs in the understanding of T cells and the T cell receptor. Dr. Allison used pioneering engineer techniques to test his hypothesis around T cells and their capabilities for fighting cancer. There was initial skepticism of immunotherapy and its capabilities, but Dr. Allison persevered, just like he did at his lab in college.
For years, there were clinical trials for immunotherapy and they just didn't work. So there was a belief among some in the oncology community that the therapy would never work. Dr. Allison smartly targeted biotech companies who might be willing to take a gamble on his immunotherapy ideas, which were centered on the body using its own immune system to recognize and fight off cancer.
Thanks to observations made on the oncology frontlines, Dr. Alllison and his team were able make progress on the immunotherapy science and the data was proving it effective. Dr. Allison's work has now saved the lives of hundreds of thousands of people battling cancer.
Learn more about SurvivorNet's rigorous medical review process.