Living With 'Really Unpleasant' Disease
Alyssa Zeldenrust was just 14 when she was diagnosed with Crohn's disease, which causes swelling and inflammation of the tissue in the digestive tract.
She is determined not to let the disease – and the social isolation it can bring – stop her from living her best life.
Alyssa (like many other Corhn's and even colon cancer patients) uses an ostomy bag, which collects body waste from the intestine through an opening in the abdomen.
The stigma of wearing an ostomy bag often causes stress and worry but it's important to recognize it as something that can help a patient live a normal life.
Alyssa wants other fighters to know that they are not alone and that there is a community out there of people who know exactly what you're going through.
When Alyssa Zeldenrust was just 13 and experiencing weight loss and fatigue, doctors said she had an eating disorder. But her vigilant mom knew that wasn't the diagnosis her daughter needed.
"It's been a long journey," Alyssa, now 33, told SurvivorNet.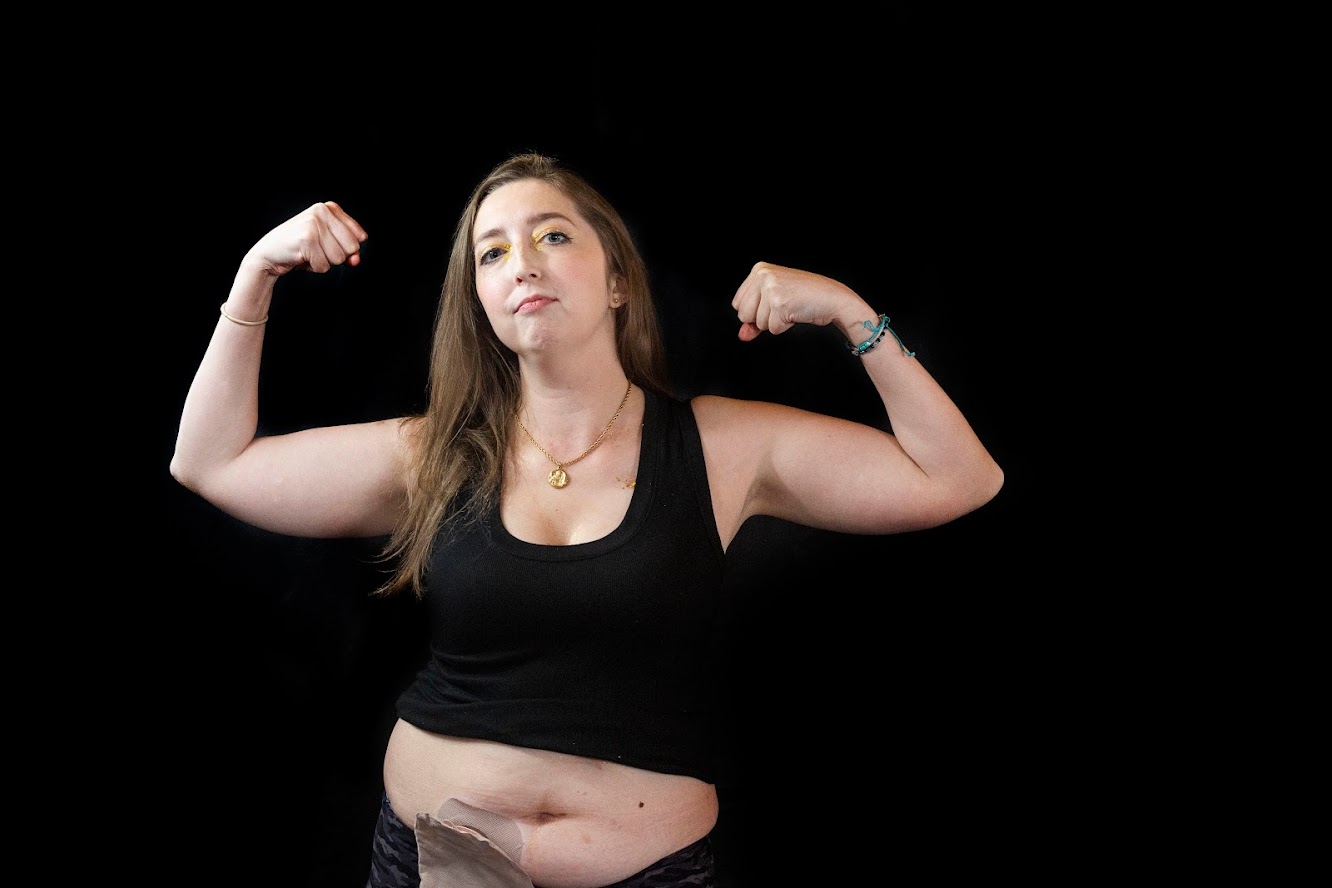 Read More
She was finally diagnosed with a type of
inflammatory bowel disease called Crohn's
when she was 14, and she now lives with an ostomy bag, which collects waste from her intestine through an opening in her abdomen. She's determined to make sure that this disease, which she describes as "really unpleasant," and the loneliness it can bring don't get in the way of
living her best life
. "My first symptom was anemia and extreme fatigue, and eventually weight loss and blood in my stool," Alyssa said.
Doctors told her mother that she had an eating disorder.
While symptoms of eating disorders can vary depending on the type, common signs can include weight loss or extreme thinness, anemia (low red blood count), feeling tired, and severe constipation, according to the National Institute of Health.
However, "my mom knew that was wrong," Alyssa said.
"She advocated for me and then I was able to get a colonoscopy under the care of a gastroenterologist."
Learning that she had Crohn's, a lifelong chronic disease, was shocking, especially because she was so young.
What Is Crohn's Disease?
Crohn's disease is a type of inflammatory bowel disease that veers between periods of remission and flare-ups in the digestive tract.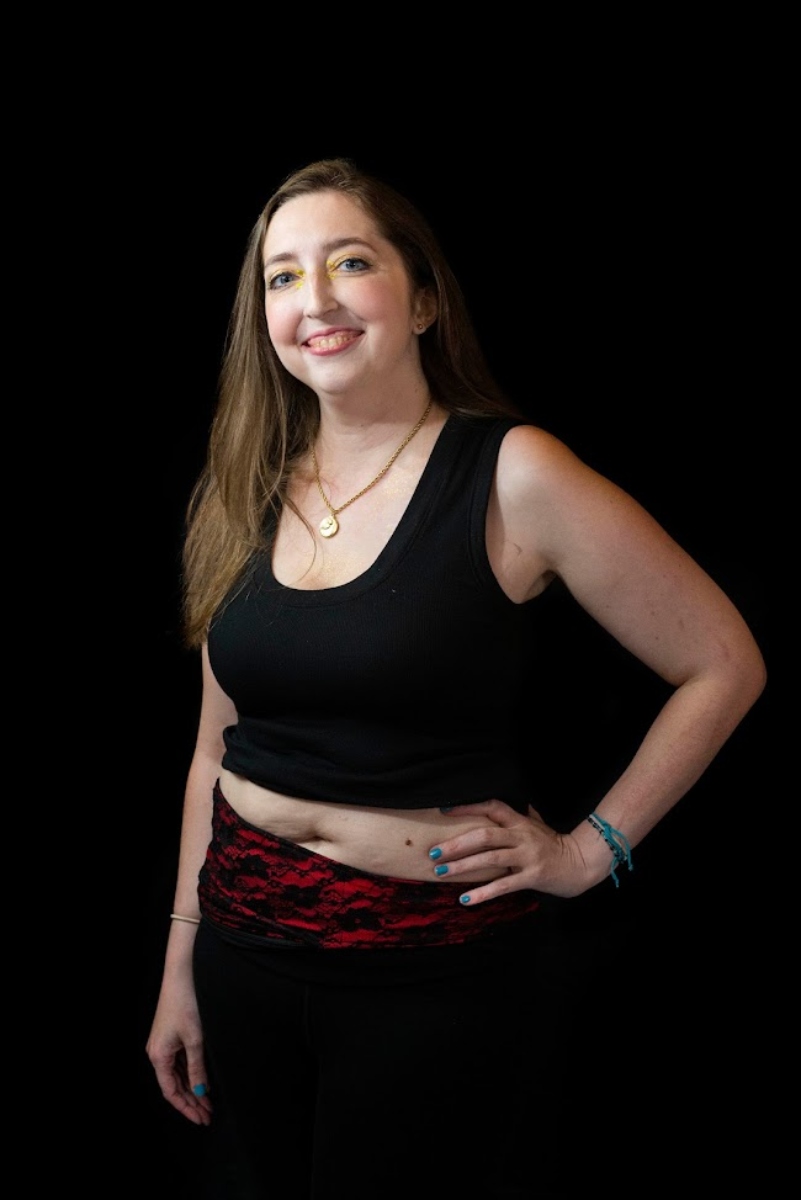 The flare-ups can occur anywhere along the digestive tract, between the mouth and the anus. The flare-ups are painful episodes, and according to the Crohn's and Colitis Foundation, can include frequent bowel movements, diarrhea, weight loss, fatigue, and other upsetting symptoms.
A Physical and Mental Battle
Alyssa has bravely battled the chronic disease in many ways. She had a permanent ileostomy, which, according to SurvivorNet experts, is when "part of your small intestines (ileum) is hooked up through the front of your belly, and you go to the bathroom through a bag that attaches to your skin."
Her colon empties its contents into that bag, known as an ostomy bag.
"My disease causes strictures," Alyssa explains to SurvivorNet, "which are narrowed bits of scar tissue inside the intestines. Because of ongoing damage, I've had a few surgeries."
Because she has been hospitalized so frequently, Alyssa has developed post-traumatic stress disorder, or PTSD. It's a mental health disorder that develops in some people who have experienced a shocking, scary, or dangerous event. Every time she gets sick or has a flare-up, she worries that she will require surgery.
WATCH: Maintaining a Positive Headspace
"During my hospital stay for my first surgery, I was severely traumatized and the flashbacks sometimes take over all my senses and make me forget what to do to cope."
Feeling Lonely During a Health Challenge
There is also an ongoing emotional battle with Crohn's, says Alyssa. It's a disease that can cause people to feel isolated from others, especially because it makes socializing difficult. You never know when a flare-up will happen, so many people with the disease (or colon cancer, which has similar symptoms) will avoid social gatherings, long car rides, flights, and other events for this reason.
"It gets lonely," Alyssa admits. "I'll go out and have a great date but as soon as they know about my health situation, men often ghost me."
Even maintaining a normal friendship is challenging because of her limitations.
Despite all that, Alyssa has developed a strong and supportive community.
"I call on my chronically ill and ostomy friends a lot," she says.
They give her the comfort and care that she needs, and they understand better than anyone what she is experiencing.
"One of them sings to me sometimes and tells me he believes in me. Another FaceTimes me when we can watch California sunsets together even though I'm stuck at home."
"I've been able to make friends in the community who are absolute lifesavers and I am so lucky to have access to talk to people like me," she adds. "When I go to ostomy conferences, for example, stress just melts away and I turn into a party animal in the middle of the dance floor."
SurvivorNet is happy to see Alyssa finding the support she needs. Our experts agree that connecting with people who can understand what you're going through is something that can help you cope with disease.
Embracing the Ostomy Bag
Wearing an ostomy bag often worries people with Crohn's disease (it may also be something that colon cancer warriors have too). The stigma of wearing the device can feel overwhelming.
Indeed, while her ostomy bag makes socializing and dating feel awkward, Alyssa is grateful to have it.
"For all the challenges, I'm so grateful my ostomy changed my life and gave me newfound freedom away from toilets," she says.
Alyssa also educates herself about new techniques or developments for people with chronic colon-related illnesses, allowing her to live a more accessible, free life.
For a while, her bag would shift, loosen, or bump against her legs. She learned about an accessory called a Stealth Belt that helped tremendously: "I was amazed and delighted that sometimes I actually forget I have an ostomy because the weight of it is so well supported."
Meanwhile, Alyssa has had surgeries to remove diseased parts of her colon, which has many consequences for her health.
"Since I have so little of my intestines left, I have short bowel syndrome," she explains to SurvivorNet, which means that the body cannot absorb the nutrients it needs from food because there is not enough small intestine to do the job.
"It is particularly difficult for my body to properly process medications, food, and fluids," Alyssa says. "I used to be in the ER and admitted in the hospital for dehydration pretty frequently, but then I got a port implanted under my skin that I can access on my own to administer intravenous saline when necessary."
WATCH: Coping With Complex and Changing Emotions
Sage Advice for Other Survivors
For anyone who's recently been diagnosed with Crohn's or any other chronic health condition, Alyssa has sage advice: "Get involved in the community, whether it's in person or online. There is a unique bond out there you can be a part of and you won't know how important it is until you find that vital connection.
"Lean on each other, laugh with each other, speak freely, and love deeply. Don't hold back."
And when things get tough? Alyssa surrounds herself with people who love her.
"No matter how bad things get, I am not alone," she says. "You don't have to be alone either."
Learn more about SurvivorNet's rigorous medical review process.
---