Former "Teen Mom" Mackenzie McKee, 24, from MTV's hit "Teen Mom 3," spent a joyous summer day with her own mom Angie Douthit, who is battling cancer in her lungs and brain.
Sometimes the very special bond between mothers and daughters isn't easy to navigate. When cancer is involved, in many cases, the difficulty of the disease can strengthen that relationship.
Read More
"Ending the summer with a swim with my favorite ladies," Mackenzie wrote alongside a photo of her and her mom surrounded by kids in a baby swimming pool.
RELATED: Embattled Mackenzie McKee Takes Center Stage of "Teen Mom OG" As She Helps Her Mom Fight Cancer Amid Ferret Brouhaha
View this post on Instagram
A lot of Mackenzie's supporters commented on the photo to send her and her mom love and prayers during this difficult time, "So happy to watch you on teen mom! Keeping your mama in my prayers [heart]."
Some commented on her mom's role on Teen Mom, "The part u met up with ur mom and dad at the bench made me cry."
And one related the experience to her own experience losing a parent to stage four cancer, "I'm so sorry for your mom's diagnosis. My mother passed a way from stage 4 metastatic uterine cancer. She was diagnosed November 27th,2013 and passed a way December 25th,2013. We didn't even know what hit us. Be there for your mom and continue positivity even though it may seem like there's no chance!"
This comes after Mackenzie's mom wrote in an Instagram post in May that her cancer had worsened, and that the cancer was spreading."Brad and I received the results from my scans," Douthit wrote alongside a photo of her and her husband. "It's not what we had hoped for. I wish I could say that I'm in remission, or that the cancer has vanished. But instead, this is what we were told. Basically, the cancer has gone wild."
"I have new tumors in my brain, and the old ones are growing. The tumors in both my lungs are progressing and growing again. I have three tumors in my liver. It's in my lymph nodes. And low and behold, it's in my bones, my breast bone and both of my femurs," she continued. "Yes, we were shocked too. I knew things were strange because I have to take headache medicine, Excedrin and Aleve, twice a day to stop the headaches and body pain I've been having. But I wouldn't have ever guessed this. Apparently immunotherapy was not for me."
RELATED: Putting Petty Spats Aside: MTV "Teen Mom" Mackenzie McKee Focuses on Her Mom's Cancer After Bizarre Ferret Suicide Incident
Information on when lung cancer spreads to the brain
We don't know the exact details of Angie's cancer, but we do know that lung cancer has a tendency to spread to the brain.
"Lung cancer is one of the most common types of tumors to metastasize to the brain," says Melanie Hayden Gephart, a brain tumor neurosurgeon at Stanford.
Dr. Melanie Hayden Gephart, a Neurosurgeon at Stanford Medicine on when lung cancer spreads to the brain
According to Dr. Gephart, treating brain tumors from lung cancer often involves a combination of approaches including chemotherapy, targeted drugs, focused or whole brain radiation and/or surgery.
And minimizing side effects in the process is extremely important as well, "The key is that if we can minimize the side effects of the treatment, that's our main goal, and (to) provide effective treatment of the brain tumor."
Mackenzie's relationship with her mom before and after cancer
Mackenzie McKee has three children. She had her first child, Gannon Dewayne McKee, now 7, in 2011 with her then-boyfriend Josh McKee, and her second, Jaxie Taylor, now 5, in 2014 after Mackenzie and Josh married in 2013. The couple had their third child, Broncs Weston, now 2, in 2016.
After her 2016 pregnancy, Mackenzie suffered from postpartum depression which strained her relationship with her mother, she said in a reunion episode of "Teen Mom".
"When I was depressed with [Broncs], my mom was [like], 'You're a mom. You need to get over it for these kids. And if you're not going to get over it, I'm gonna take the kids,'" McKee said.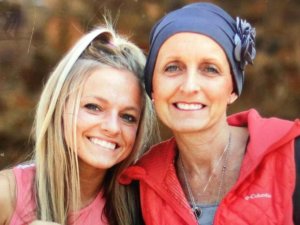 "I wanted her to feel the pain I was feeling and it was like she didn't care so I just started sending her horrible messages telling her I can't stand her and I hate her and I wish, just bad things would happen to her," she said, wiping away tears.
In February, McKee took to social media and threatened suicide after cruel internet trolls criticized her children's bad behavior and McKee's parenting skills.
The savage attacks on MacKenzie, including demands that she kill herself, came after she cryptically posted on her private Facebook page that her children may have harmed, even possibly killed, a ferret.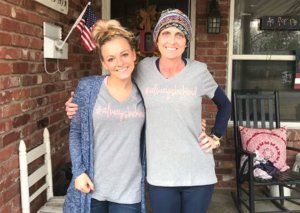 "Pet land: if that poor ferret died because broncs and Gannon we're [sic] pulling at it from each end fighting over it," the reality TV star wrote. "Sorry, however they really are not worth $200 though."
After a deluge of critical comments which caused her to cry for six hours, MacKenzie ominously wrote on social media: "Today was my breaking point. I've done my best. And with everyone telling me I should just kill myself, maybe your [sic] right," she wrote.
MacKenzie would later tell journalists at Radar Online that "I'm ok. People can only tell me to kill myself so many times before I break."
She denied that she or her children had harmed a ferret, saying her son had merely wanted to pet it, and then gently placed the animal in a basket.
"You cannot cyber bully people to the extent that I have been cyber bullied today," McKee told Radar. "I don't think that I'm a bad parent," McKee said. "I don't think my kids are bad. I've never even knew such nasty things could be said about someone."
And now MacKenzie is finding some consolation and stability due to renewed closeness with her mother. McKee recently shared her mom Angie Douthit's Instagram post, adding that she wants her fans to "please pray for my mom and this family."
After her cancer diagnosis, Mackenzie has been supporting her mom in different ways, and regrets the ways she used to talk to her mom.
Family relationships during cancer
Family relationships can be one of the most difficult parts of dealing with cancer, but we also know that cancer can bring bring people together in ways they never knew it could. Melissa Berry, 42 when she was diagnosed with triple negative breast cancer, and her daughter Erica Stolper, spoke to SurvivorNet about their relationship as they navigated Berry's diagnosis.
Melissa Berry and her daughter Erica Stolper discuss their relationship and shaving Melissa's head during her Breast cancer treatment
When Melissa's head became so itchy from her chemotherapy treatments that she had to shave her hair, her daughter Erica walked in during the process. "I saw like half, like down the middle just shaved," said Erica. "And then she looks at me, goes, do you want to shave my head?"
Shaving Melissa's hair together became an important part of their relationship to cancer and to each other. "And I was like, it was like a dream come true. It was a big bonding moment that I think we had, because it was the first, I think, first step that she really took into her whole journey," said Erica.
"And it was cool to be a part of with her," she continued. "I think it was really brave of you to just do it, to just shave it off. I wouldn't be able."
Learn more about SurvivorNet's rigorous medical review process.