Busy Philipps Delayed Mammogram Due to COVID-19
In a new interview with Health magazine, Dawson's Creek actress Busy Philipps, 41, details how she delayed her mammogram due to the pandemic and when she went in for the screening, her doctor found a cyst that she had biopsied.
Women aged 45 and 54 should have annual mammograms; women with a history of breast cancer in their family should begin screening even earlier.
Women should also perform regular self-checks at home, in addition to annual mammograms.
Actress Busy Philipps knows all about the importance of getting regular mammograms to screen for breast cancer; in a new interview with 
Health 
magazine, Philipps says, "I've always been super timely with my checkups. I turned 40, and I knew that that's when I needed to get a mammogram."
Related: 'Ladies… Get Your Mamos!' Says Actress Kyra Sedgwick, Reminding Women that Mammograms Save Lives
Read More
The actress, 41, who first got her start on hit shows like 
Freaks and Geeks 
and 
Dawson's Creek
and is currently star in buzzy new hit
Girls5Eva
, says that due to the pandemic and a hectic schedule, she delayed her most recent screening. "I was busy and traveling a lot," says Philipps. "Then, COVID happened. So
it got put off
. Finally, I went."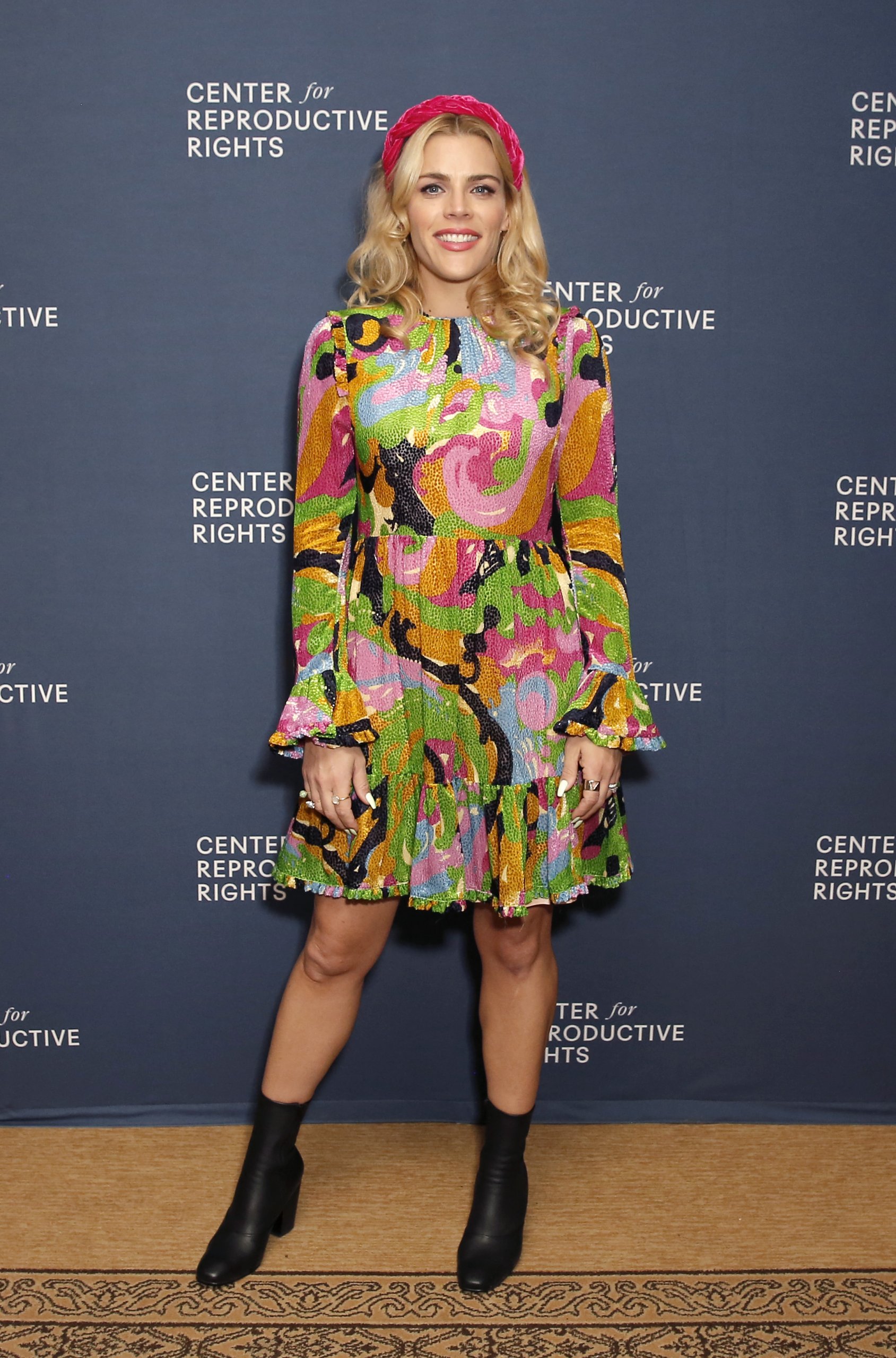 When Philipps finally went in for her mammogram, she says that the technician wanted to do some additional screening and take a few more pictures. "Then the radiologist came in and said they wanted to do an ultrasound. That's when I thought, 'Oh no—is this going to be one of those things? I don't want this to be a thing.'"
The radiologist told Philipps that it was a cyst that looked unusual, so they wanted to do a biopsy. "I had the biopsy and, thankfully, everything was OK," she says.
Getting a Mammogram
After sharing her experience with friends, Philipps says it led to other friends scheduling their own mammograms which they'd also delayed due to the pandemic.
Related: 'One of the Most Important Decisions You Make in Your Life Every Year': Singer and Breast Cancer Survivor Sheryl Crow, 59, Urges Women to Get Mammograms
Women aged 45 and 54 should have annual mammograms; women with a history of breast cancer in their family should begin screening even earlier.  Dr. Connie Lehman, the chief of the Breast Imaging Division at Massachusetts General Hospital, emphasizes in an earlier interview how mammograms save lives. She says, "If you haven't gone through menopause yet, I think it's very important that you have a mammogram every year. We know that cancers grow more rapidly in our younger patients, and having that annual mammogram can be lifesaving."
Related: When You're Getting a Mammogram, Ask About Dense Breasts
"After menopause, it may be perfectly acceptable to reduce that frequency to every two years," says Dr. Lehman. "But what I'm most concerned about is the women who haven't been in for a mammogram for two, three, or four years, those women that have never had a mammogram. We all agree regular screening mammography saves lives."
When Should I Get a Mammogram?
Doing a Self-Exam at Home
In addition to regular mammogram screenings, women should also do self-exams at home, our experts say. The American Cancer Society (ACS), says, "Women should be familiar with how their breasts normally look and feel and should report any changes to a health care provider right away."
Related: You Should Be Aware of These Signs of Breast Cancer
The National Breast Cancer Foundation says here's how to do a self-exam at home:
While standing straight in front of a mirror, place your hands on your hips and look at your breasts for any swelling, bulging, changes in the shape of breast or nipple (inverted), redness, rashes, or any fluid leaking. Then do the same with your arms in the air.
Next, while lying down, use your right hand to examine your left breast and vice versa, while using your first three fingers to apply pressure. Ensure you cover the entire breast area, from your collarbone to below your ribcage and from your armpit to your cleavage area. Do the same self-exam standing or sitting up. Be sure to use light to medium pressure for the middle breast area and firmer pressure when feeling deep breast tissue.
Getting to Know Your Breasts with Self-Exams
Learn more about SurvivorNet's rigorous medical review process.