Learning About Cervical Cancer
Nina Persson, the lead singer and lyricist for The Cardigans, is continuing to impress fans with her solo career and her remarkable appearance following a battle with cervical cancer.
According to the National Cancer Institute (NCI), cervical cancer forms in the cells of the cervix, the lower, narrow end of the uterus (womb) which connected the uterus to the vagina.
Although we're unsure what caused Persson's cancer, we do know that cervical cancer has also been linked to the human papillomavirus (HPV), an STI. And while it's true that nearly all cases of cervical cancer are caused by HPV, people should also be aware that HPV puts both men and women at risk of developing several other cancers as well including cancers of the vagina, penis, anus and throat.
Nina Persson, who rose to fame as the lead singer and lyricist for The Cardigans, a Swedish rock band known for their beloved song "Lovefool," is continuing to impress fans with her solo career and her remarkable appearance following a battle with cervical cancer.
It's been more than 25 years since "Lovefool" became the musical group's first international hit and about 14 years since the 49-year-old discovered she had cancer, so we're happy to see Persson continuing to do what she loves and looking fabulous while she's at it.
Read More
Persson, a mother of one who is married to composer Nathan Larson, recently wowed fans while showing them what she's been up to this year in between performances with Scottish folk musician James Yorkston.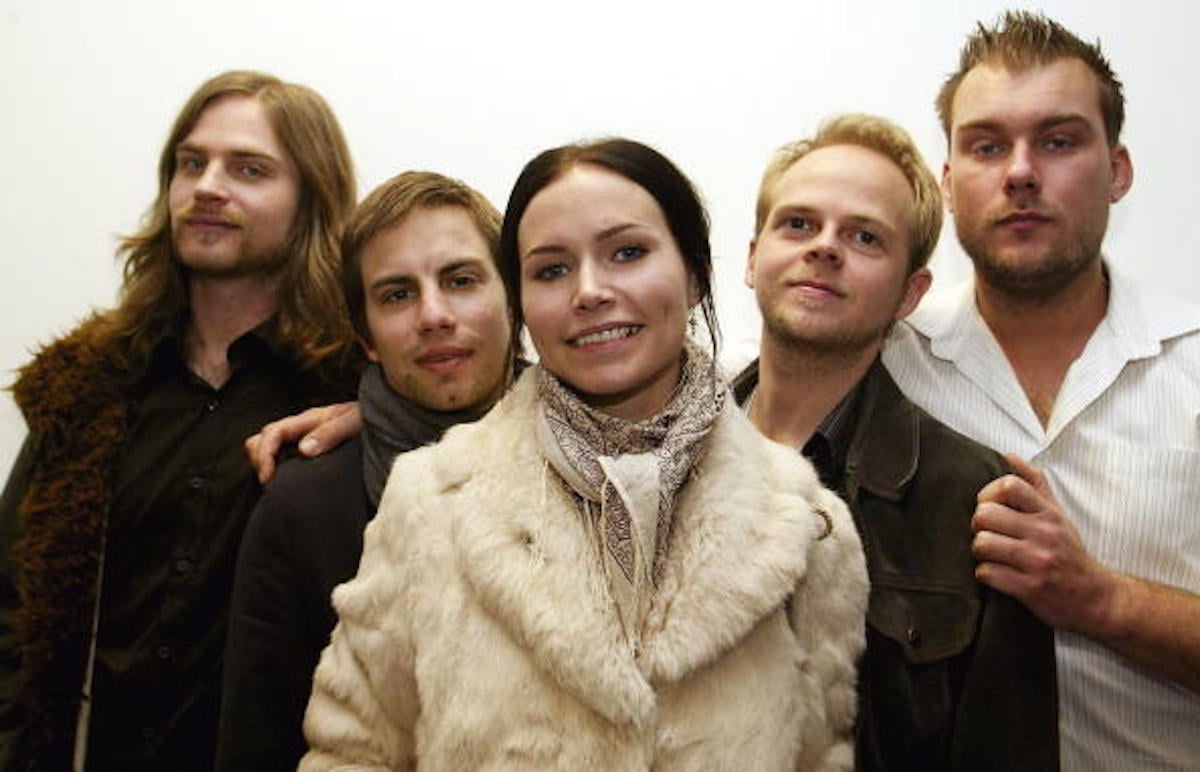 She's now touring in Italy, but earlier this year, she spent some time in the United Kingdom and Tokyo, Japan, where she occasionally took to
Instagram to share photos
of herself and those she was enjoying her time with. In one of her posts, Persson appears to be thriving in a photo, smirking and revealing her dimples, with her hair back, a glass of wine in hand, donning a striped, button-down dress. Persson shared photos of both new and old friends, she explained in her captions.
It's great to see the beloved musician, who worked on her second album A Camp when The Cardigans took a break between 2006 and 2012, looking healthy, happy, and spending time with those she loves.
Seeing Persson thriving in life is inspirational to many as she's a cervical cancer survivor.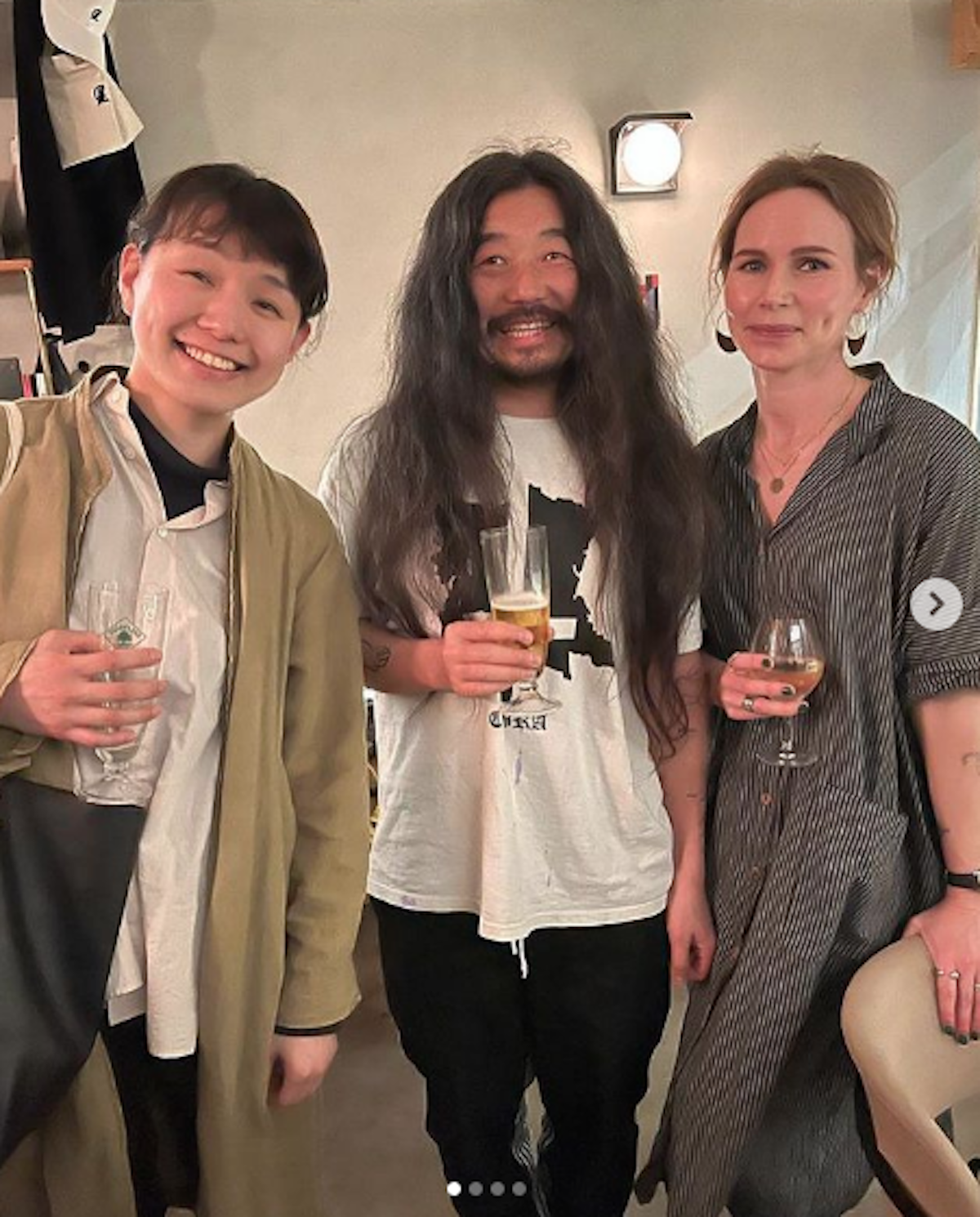 She was diagnosed with cervical cancer back in 2009 and underwent surgery to treat the disease. She has since recovered, according to The Sun.
It appears she was diagnosed while living in New York, as she opened up to The Herald back in 2018, saying "And I'd been sick and in the health care loop which was bananas too.
"When we had a kid, it became more apparent to us that not only did we live in the amazing city of New York we also lived in the United States. You become more of a citizen when you have a kid."
She revealed that becoming a mom led her and her husband to return to Malmo, Sweden.
View this post on Instagram
During that interview, Persson also admitted that she hadn't always dreamed of being in a band. She explained, "I think the story of my life is doing things which I wouldn't choose. That's the cause of my sadness or frustration or depression. That's who I was then."
She continued, "I can't say I was objecting to making the record. You are also super grateful, and you acknowledge you are on a roll and you get given all these budgets and people are psyched for you to do more stuff. You are privileged.
"But I didn't aspire to do music before I was in the band. It wasn't the dream. I loved music and I enjoyed it. But I thought I was going to do different things and then suddenly I was 10 years into my career. That's where I was. I think I was just a little dumbstruck the whole time and too tired to object."
One more song from the new album – "Sam and Jeannie McGregor"! pic.twitter.com/biNx9G6CFP

— Nina Persson (@theninapersson) January 13, 2023
Speaking to The New European earlier this year, Persson said, "The move back to Sweden was both practical and emotional.
"I had been quite ill [with cancer] and then had a child [Nils] in USA, so I was fed up with the U.S. health and childcare systems. Before that all was easy, floating back and forth with my husband/boyfriend, both of us being musicians and freelancers and young."
"And Malmö, that we had happily left, started to change and we saw this every time we visited. From a proud blue-collar rock'n'roll town to more of a sort of Berlin; more people of all origins – refugees, immigrants, students, artists – started to move in, our old fun friends got kids and wanted to stay, so the town just grew on us."
Coping With Your New Body as a Survivor
Although we don't know more about Persson's cancer fight, it's clear the musician looks great and has maintained her health after beating the disease.
Dr. Marianna Strongin, a New York-based licensed clinical psychologist, previously told SurvivorNet that it's common for survivors to struggle with the physical part of their cancer journey.
"Your body has changed and represents this difficult chapter in your life and simply accepting all of that is far too simple.
She suggests you sit with your body in front of the mirror and spend time looking at the parts you truly love.
"Give them time, honor them and then thank them," Strongin says.
Then spend time looking at the part (or parts) of your body that has been impacted by cancer, such as your chest where your breasts have been removed, or your head where there is no longer hair.
"At first you may experience a flood of emotions this is expected and normal. As you allow yourself to spend more time looking at all of you, you will begin having a new relationship with your body.
"It may not happen immediately, but with time you can begin honoring and thanking that part of your body by creating a more accepting relationship with yourself," Strongin explains.
Celebrity Stylist Ann Caruso on Beauty and Femininity After Cancer
Body image is about both the mental picture you have and how you feel when you look in the mirror, she says.
"Therefore, it is important that you create a ritual and practice that allows you to better accept your cancer journey both emotionally and physically."
Understanding Cervical Cancer
Cervical cancer forms in the cells of the cervix, the lower, narrow end of the uterus (womb) which connected the uterus to the vagina, according to the National Cancer Institute (NCI).
"Cervical cancer usually develops slowly over time. Before cancer appears in the cervix, the cells of the cervix go through changes known as dysplasia, in which abnormal cells begin to appear in the cervical tissue," the NCI explains.
"Over time, if not destroyed or removed, the abnormal cells may become cancer cells and start to grow and spread more deeply into the cervix and to surrounding areas."
We're unsure what type of cervical cancer Nina Persson had, but it's important to know there are two main types of the disease, squamous cell carcinoma (up to 90% of cervical cancers) and adenocarcinoma.
Squamous cell carcinoma forms in the cells of the ectocervix (outer part of the cervix) and adenocarcinoma develops in the glandular cells of the endocervix (inner part of the cervix).
Cervical cancer is often difficult to detect as it doesn't normally have symptoms until the disease has spread.
The NCI explains that symptoms of early-stage cervical cancer may include:
vaginal bleeding after sex
vaginal bleeding after menopause
vaginal bleeding between periods or periods that are heavier or longer than normal
vaginal discharge that is watery and has a strong odor or that contains blood
pelvic pain or pain during sex
Symptoms of a advanced cervical cancer may include:
difficult or painful bowel movements or bleeding from the rectum during bowel movements
painful urination or blood in the urine
dull backache
swelling of the legs
abdominal pain
fatigue
RELATED: New Hope for Patients With Cervical Cancer: Adding Immunotherapy Drug to Standard Chemo Treatment Could Improve Survival Time
"These symptoms may be caused by many conditions other than cervical cancer. The only way to know is to see a health professional. If it is cervical cancer, ignoring symptoms can delay treatment and make it less effective," the NCI explains.
Should I Give My Kids the HPV Vaccine? A Leading Doctor On Why She Says "Yes!"
What Is HPV?
Nearly every sexually-active person will get HPV at some point in their lives, but most people with the infection do not know they have it and never develop symptoms or health problems from it. The virus is spread via sexual activity and can manifest as warts on your genitals or mouth.
When people talk about HPV and cancer risk, they tend to focus on cervical cancer. And while it's true that nearly all cases of cervical cancer are caused by HPV, people should also be aware that HPV puts both men and women at risk of developing several other cancers as well including cancers of the vagina, penis, anus and throat.
RELATED: HPV-Related Cancers Are on the Rise And More Than 70 Cancer Centers Call for Urgent Action to Increase Vaccinations; What You Need to Know to Protect Your Child's Health
Oral and throat cancers, for example, are both on the rise in young, non-smoking adults, and Dr. Allen S. Ho, an oncologist at Cedars-Sinai Medical Center, says HPV is the cause.
"The fastest-growing segment of the people developing oral cancers are young non-smokers, " Dr. Ho told SurvivorNet in a previous interview. "HPV, a very common virus, one responsible for the vast majority of cervical cancers, is now identified as a cause of this rapid rise of oral cancers."
Learning about the HPV Vaccines
Thankfully, we have three types of HPV vaccines – Gardasil 9, Gardasil and Cervarix. All three went through years of extensive safety testing before being approved by the U.S. Food and Drug Administration (FDA), and the CDC reports that HPV vaccination has the potential to prevent more than 90 percent of HPV-attributable cancers.
The HPV vaccines, like other immunizations that guard against viral infection, stimulate the body to produce antibodies that attack if they encounter the HPV infection by binding to the virus and preventing it from infecting cells.
HPV vaccines do not prevent other sexually transmitted diseases or treat existing HPV infections/HPV-caused disease, but their implementation can reduce the rates of certain cancers.
And while Dr. Susan Vadaparampil, the associate center director of community outreach, engagement and equity at Moffitt Cancer Center, previously told SurvivorNet there are few medical strategies that totally prevent against getting cancer in the first place, she emphasized that data from countries with high rates of vaccine coverages shows decreases in HPV-related pre-cancer and cancer, particularly so in the case of cervical cancer.
RELATED: The Vaccine No One is Talking About: Who Should Get It?
"We have a safe and effective vaccine to prevent HPV-related cancer," Dr. Vadaparampil told SurvivorNet. "It is widely available, and costs are typically covered by private or public insurance."
Adding His Voice to the Chorus: Artist and Cancer Survivor Michael Rees Gets Behind HPV Vaccine Awareness
Eileen Duffey-Lind, a pediatric nurse practitioner at Dana-Farber Cancer Institute/Boston Children's Hospital, echoed Dr. Vadaparampil's sentiment.
"No one should die of a preventable cancer like those tied to HPV, especially since we have a highly effective and safe vaccine available," Duffey-Lind previously told SurvivorNet.
Who Should Get the HPV Vaccine?
According to the CDC, the HPV vaccine is recommended for all preteens (both girls and boys) 11 to 12 years old in two doses administered between six and 12 months apart. The series of shots can also be started as early as 9 years old.
That being said, the CDC also says that teens and young adults through age 26 who didn't start or finish the HPV vaccine series also need the vaccine. And people with weakened immune systems or teens and young adults who start the series between the ages of 15 and 26 should get three doses instead of two.
Additionally, the HPV vaccine is sometimes administered in adults up to 45 years old, but it is not recommended for everyone older than 26. Still, a person older than 26 might decide to get vaccinated after talking to their doctor about possible benefits even though it is less effective in this age range since more people have already been exposed to HPV by this time.
The Importance of Pap Smears
Pap smears are one way to detect cervical cancer early. During the test, a doctor will collect a sample of cells from your cervix (using a small brush or spatula). The cells are then examined under a microscope for abnormalities, including cancer and changes that could indicate pre-cancer.
This is an important procedure because symptoms of cervical cancer might show up until the disease is at stage 3 or 4. By helping doctors catch signs of the disease early, Pap smears can lead to broader and more effective treatment options.
Contributing: SurvivorNet Staff
Learn more about SurvivorNet's rigorous medical review process.
---