Why the HPV Vaccine Matters
The CDC recommends that children ages 11-12 get the HPV vaccine and those up to age 26 who haven't been previously vaccinated.
The HPV vaccine has been proven safe and effective in preventing 90 percent of cancer caused by HPV.
The vaccine helps protect against cervical cancer, vaginal, vulvar, anal and other cancers as well as genital warts.
These days, the COVID-19 vaccine is all the buzz. Did you get it? Which one did you get? Did you have any side effects? Where and when can I get one?
And that's great. The more people that get vaccinated, the sooner life can resume to its pre-pandemic state. There's concern, however, that in the shadow of COVID, people are ignoring other vital vaccines, like the one that helps prevent Human Papillomavirus (HPV).
Read More
Research shows the HPV vaccine can help prevent more than 90 percent of cancers caused by HPV and save lives. But for the vaccine to work, people have to get it.
Related: Should I Give My Kids the HPV Vaccine? A Leading Doctor On Why She Says "Yes!"
"We have a safe and effective vaccine to prevent HPV related cancer," Dr. Susan Vadaparampil, associate center director, community outreach, engagement and equity at Moffitt Cancer Center, tells SurvivorNet. "It is widely available, and costs are typically covered by private or public insurance. Our community has been concerned about going to healthcare facilities, but due to strict precautions taken by the health care community, health care facilities are among the safest places to be. As such, it's important to make and attend appointments for lifesaving vaccines—both against COVID and HPV."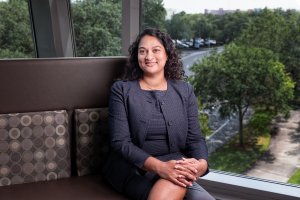 Dr. Vadaparampil says there are few medical strategies that prevent ever getting cancer in the first place, but in countries with high rates of vaccine coverage, the data is compelling about decreases in HPV-related pre-cancer and cancer, particularly cervical cancer.
Who should get the HPV vaccine?
The vaccine is currently recommended for all children—male and female—between ages 11-12, but can be administered in children as young as 9. It's given in two shots, six to 12 months apart. It's also recommended for anyone up to age 26 that wasn't previously vaccinated and, in some cases, for those up to age 45.
Some parents are hesitant to have their children vaccinated, but doctors say the benefits far outweigh any concerns.
Remember When Comedian Kathy Griffin Got a Pap Smear on TV? Did This Impact Cervical Cancer Screenings?
"The greatest benefits for HPV vaccination occur when adolescents are vaccinated at younger ages," Dr. Vadaparampil tells SurvivorNet. "Their immune response is better, and they are less likely to have been exposed to the virus. Also, two doses are required if the vaccine series is started at age 14 or before, compared to three doses required after that age. Thus, waiting for a child to be older, may lead to missed opportunity to be maximally protected."
Dr. Jessica Geiger, a medical oncologist at Cleveland Clinic Cancer Center, discusses how HPV can cause cancer in men too. 
Eileen Duffey-Lind, MSN, CPNP, Dana-Farber Cancer Institute/Boston Children's Hospital, has served as chair of the Massachusetts Department of Public Health's HPV/Cervical Workgroup, and is the founder of Team Maureen, a non-profit whose mission is to end cervical cancer by educating about the HPV cancer connection and the importance of prevention and early detection. She says during the spring of 2020 as the pandemic hit, overall vaccination rates dropped by 70 percent compared to the previous spring.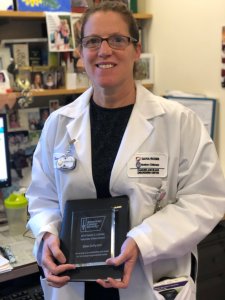 "People were canceling their routine well-child visits when they would normally be vaccinated, and with many summer camps and sports seasons suspended, adolescent physicals were also postponed, causing delays in vaccinations," Duffey-Lind tells SurvivorNet. "Vaccination rates have slowly rebounded over the last year, but more so for childhood vaccines and not as much in adolescent populations."
Of course, one of those key adolescent vaccinations is for HPV.
"Delaying the HPV vaccine beyond age 14, due to COVID or for any other reason, not only requires an increased dose of the vaccine, but also does not provide the same immunity, because the immune response before age 15 is significantly stronger thereby providing greater protection," Duffey-Lind tells SurvivorNet. "
But is it safe?
As for the HPV vaccine being safe, Dr. Vadaparampil says that shouldn't be of concern either.
"There have been millions of doses delivered worldwide with safety monitoring over a number of years," she tells SurvivorNet. "Bottom line: The side effects are generally limited to short-term issues, like pain at the injection site. The benefits far outweigh the risks."
Duffey-Lind  says COVID has simultaneously brought about an increase in both vaccine confidence and vaccine hesitancy.
"Hesitant parents typically cite the 'newness' of the vaccine and concerns about safety and efficacy. However, HPV is no longer a 'new' vaccine. It has been part of the immunization schedule for 15 years, during which time it has been continually studied for efficacy and safety. It is repeatedly proven to be effective at preventing warts, cancer, and pre-cancer, with no serious side effects."
Related: 10 Meaningful Cervical Cancer Tattoos That are Full of Hope and Resilience
Duffey-Lind says another common hesitancy is created by confusion over who should be vaccinated. When the HPV vaccine was first approved, it was touted as a way to prevent cervical cancer in people born with a cervix and was therefore recommended for girls ages 9-26. Since that time, cases of oropharyngeal cancer (back of tongue and throat) in men have outpaced cervical cancer. And also, since that time, the vaccine recommendations were expanded to include boys. Therefore, it is equally important for boys to be vaccinated against HPV to protect them from oropharyngeal cancer.
"No one should die of a preventable cancer like those tied to HPV, especially since we have a highly effective and safe vaccine available,"  Duffey-Lind tells SurvivorNet. "It is challenging to return to our regular health routines under the cloud of a pandemic, but we should not put our children at risk of genital warts and cancer as adults by delaying their vaccinations today. It's time to get back to cancer prevention."
Ex-NYPD Cop, Whose Retirement Was Disrupted by Cervical Cancer, Becomes Advocate
Learn more about SurvivorNet's rigorous medical review process.