When New York actress Jill Kargman was 34 years old, she visited her dermatologist to ask him about a mole on her inner thigh right next to her vagina that wouldn't stop bleeding. She was pregnant with her third child, and when she told her dermatologist she was concerned about the bleeding mole, his response to her was that "everything is swollen and prone to bleeding when you're pregnant."
Then, six months after giving birth to her son, Kargman brought the mole to her doctor's attention again. "He said, 'Well, you're being hysterical, you're probably a little hormonal. It looks totally benign to me,'" Kargman told SurvivorNet. "And I said, but it keeps bleeding. Every time I get out of the bath and towel off, there's blood on my towel. That can't be normal. And he's like, 'Calm down.' So I did because he's the best dermatologist."
Read More
RELATED: My Doctor Ignored My Melanoma Symptoms and Mansplained Me, Says Actress Jill Kargman
It wasn't until Kargman switched to another dermatologist that she got the mole biopsy she needed — and was diagnosed almost immediately with a rare kind of melanoma called amelanotic melanoma.
"It's what Bob Marley died of," Kargman, who is now 45 years old, told SurvivorNet. "And it has nothing really to do with the sun. His was on the bottom of his foot, and mine is right next to my vag where the sun don't shine."
Jill Kargman spoke with SurvivorNet about her doctor shrugging off her symptoms at first, and how she finally received her diagnosis after seeing another doctor
Within 72 hours, Kargman had surgery to remove the cancer. "I have a foot-long scar from my mid-thigh all the way up and then two other scars where they took the lymph nodes out of my vag," Kargman shared, adding that after the diagnosis, she called up her original doctor to let him know that he'd been wrong.
RELATED: I Wanted My Doctor To Like Me, Then He Missed My Breast Cancer
"He apologized, and he was emotional about it," she recalled. "But I do think had I been a man he would have taken it off… He was chalking it up to hormones, and postpartum, and pregnancy instead of knowing as my other doctor did that when a mole is bleeding it's a bad sign– continually bleeding for two years. So that was the end of him."
"They Might Be an Expert on Medicine, But YOU Are an Expert on Yourself"
J.B. Ward, like Kargman, was 31 when she noticed a protruding lump in her vagina. Like Kargman, she had just given birth to her son, and when she told her OB/GYN — which she did over the phone rather than in-person, because she had just moved to a new city and hadn't had time to find a new doctor — the nurse told her the lump sounded like bladder prolapse, a very common condition that nearly a third of woman experience in some capacity after childbirth. The nurse told her she should try doing kegel exercises.
When the lump kept growing and becoming more and more painful, though, Ward decided it was time to see a local gynecologist in Nashville, where she'd just moved for her husband's new job. The soonest the new doctor could take new patients was several months later.
RELATED: Get Your Moles Evaluated to Rule Out Melanoma
When she finally got into the new doctor, Ward was told that the lump in her vagina didn't seem like a prolapse after all and might be a cyst, but still, it seemed like nothing to worry about. The biopsy that ultimately revealed Ward's aggressive mucosal melanoma — a rare form of cancer that affects only one percent of people with melanoma.
RELATED: She Beat An Extremely Rare Skin Cancer — Thanks To Her Teenage Daughter — And Now She's Paying It Forward With Cancer Awareness Campaign
Now, three-and-a-half years and multiple rounds of surgery, chemotherapy, and immunotherapy later, Ward no longer has evidence of disease. When she looks back on her diagnosis, though, she says "I was too concerned about the doctor and the relationship at the time, but I realize now that if a doctor is the right fit for you, they're not going to take it personally when you push back on their [advice] because of your own instinct. They might be an expert on medicine, but you are an expert on yourself."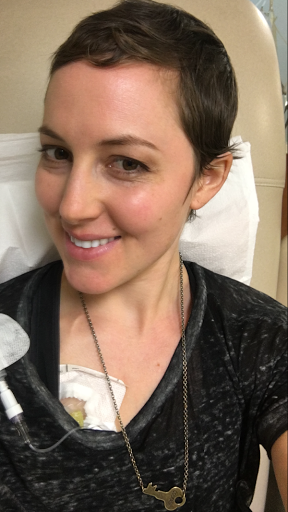 She Thought It Was an Ingrown Hair — And Her Doctor Wasn't Worried
Marisa Strupp, a 29-year-old from Milwaukee, Wisconsin, recently opened up to the Mirror about her own experience with a "nothing-to-worry-about" vaginal lump. Strupp initially thought that she had an ingrown hair, and when she brought it up to her general practitioner, she was told it was nothing serious. She then went to a gynecologist to have the lump removed. Two weeks later, after the lump was sent out for routine testing, Strupp learned she had stage II vulvar melanoma, and immediately scheduled what would become a three-hour surgery to remove the tumor and four lymph nodes.
Strupp is still undergoing treatment for her cancer. "I hate how it's made me feel," she told the Mirror. "But I remember I am stronger than it."
RELATED: Examining Your Skin for Melanoma: Remember ABCDE
Kargman, Ward, and Strupp all experienced the invaluable lesson that members of the SurvivorNet community often cite as one of the single most important pieces of advice they can give: be your own advocate. In paying attention to their bodies and pushing back on their doctors (or finding new ones) when they were told their abnormalities were "nothing to worry about," they put their health in front of any embarrassment they may have had as a result of their concerns being in or around the vagina.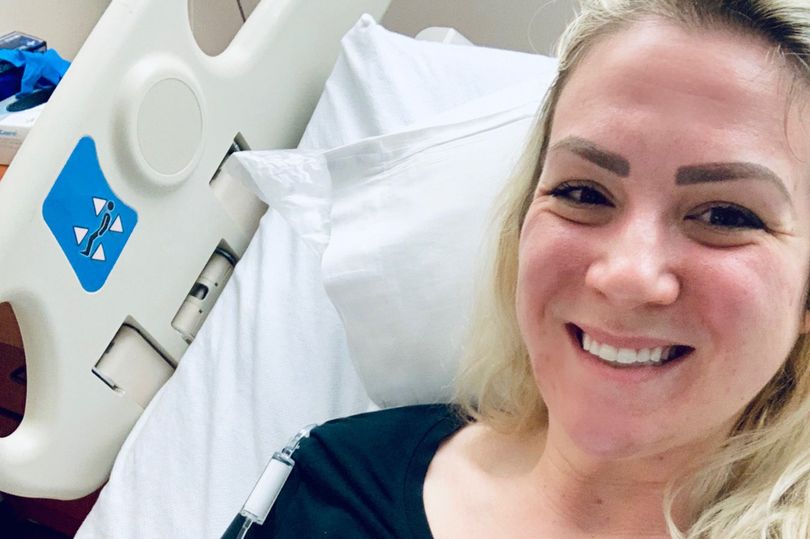 "A diagnosis in your vagina is never going to be something you want to talk about," Ward said, explaining, at the time of her diagnosis, she considered herself a very private person, but that the more she talked about her cancer and shared her story, the easier it became.
Dr. Murrell spoke with SurvivorNet about the importance of being your own advocate — even when that means being pushy. 
Many of the leading experts SurvivorNet has spoken with echo this message — that one of the most important things you can do for your wellbeing is to advocate on behalf of your own body.
"Every appointment you leave as a patient, there should be a plan for what the doc is going to do for you," Dr. Zuri Murrell, a colorectal surgeon at the Cedars-Sinai Medical Center, previously told SurvivorNet. "And if that doesn't work, they should know what the next plan is. The truth is you have to be in tune with your body, and you realize that you are not the statistic."
RELATED: If You Feel Something, Say Something
Dr. Beth Karlan, a gynecologic oncologist at the UCLA Medical Center, also told SurvivorNet that sometimes (as was the case for Kargman and Ward), if your doctor shrugs off the severity of your concerns, it could very well be time to find a new doctor.
Dr. Karlan spoke with SurvivorNet in the context of ovarian cancer, but the lesson applies broadly.
RELATED: "Ladies, Listen to Your Bodies": After Surviving Cancer Twice, Camille Grammer Has a Message To Share
"If your doctor says, 'I don't think you need to have anything done, this is all in your head, you're going through menopause, this is something else, you're gaining weight,' perhaps get a second opinion," Dr. Karlan said.
Learn more about SurvivorNet's rigorous medical review process.
---