The Importance of Screenings
After finding a lump in her breast while going to scratch herself, Elizabeth Heiskell was diagnosed with stage 2 breast cancer. Now, the mother of three is sharing her breast cancer journey with the "TODAY" Show.
Breast cancer is a common cancer that has been the subject of much research, so there are many treatment options out there. Mammograms, a standard screening procedure for breast cancer, and self breast exams can save lives.
The American Cancer Society (ACS) says women should begin yearly mammogram screening for breast cancer at age 45 if they are at average risk for breast cancer but earlier if they are at a higher risk. The ACS also says those aged 40-44 have the option to start screening with a mammogram every year, and women age 55 and older can switch to a mammogram every other year, or they can choose to continue yearly mammograms.
Being your own advocate can be key to getting a correct cancer diagnosis and obtaining the best treatment possible while dealing with a diagnosis.
Elizabeth Heiskell, a regular food contributor for the
TODAY
show, was in "the best shape of her life" when was diagnosed with stage 2 breast cancer after discovering a lump when she was going to scratch herself. The mother of three learned she had invasive ductal carcinoma about four months ago.
The 51-year-old caterer, chef, and author, who has no family history of breast cancer, opened up about her cancer journey this month in a personal essay, as well as in an interview with Hoda Kotb and Jenna Bush Hager during the Pink Power TODAY event.
Read More
"I'd been at a sports bar in Oxford, Mississippi, where I live. Ole Miss baseball season ended with the Rebels in Omaha and it was an amazing game. About halfway through the game,
I scratched my breast and felt a lump—a big lump
," Heiskell wrote in her personal essay for "TODAY." "I made my friend Machelle come to the bathroom to feel it. I'll never forget the look on her face. She was terrified." Days later, when Heiskell visited her gynecologist to get the lump checked out, her doctor informed her that it had been two years since her last mammogram, not eight months like she thought.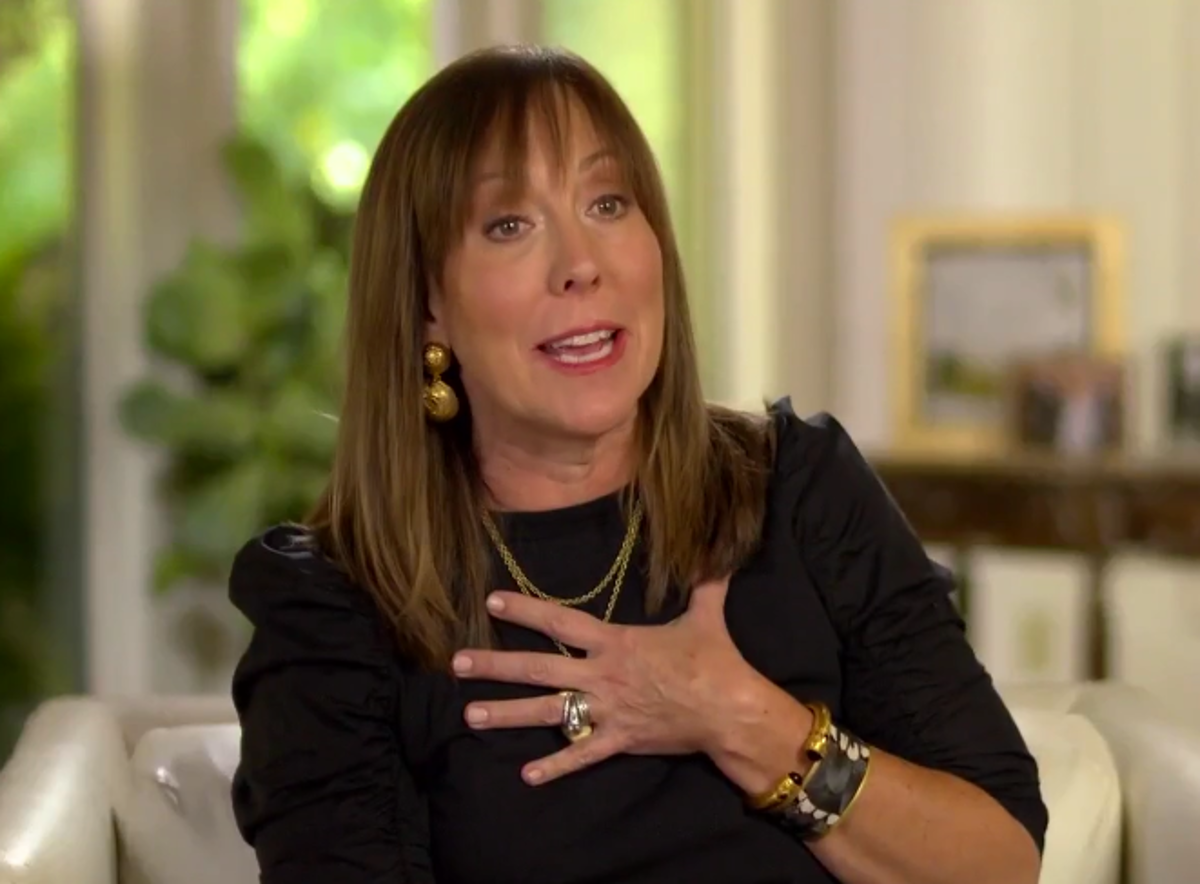 "Then she gave me the plan: mammogram, ultrasound, biopsy," Heiskell explained. "Test after test, I was in more denial. I was in the best shape of my life. My career was flourishing."
Heiskell recounted driving with her daughter to Memphis for a big meeting when her doctor called her with her biopsy results —informing he she had invasive ductal carcinoma.
"She went on to explain that I was hormone receptor-negative but still waiting on the results of the HER2 test. That is all I remember. At that point, I went into complete panic mode. We turned the car around," Heiskell wrote.
Heiskell admitted it was "near impossible to tell her loved ones of her diagnosis, including her husband of 27 years, Luke.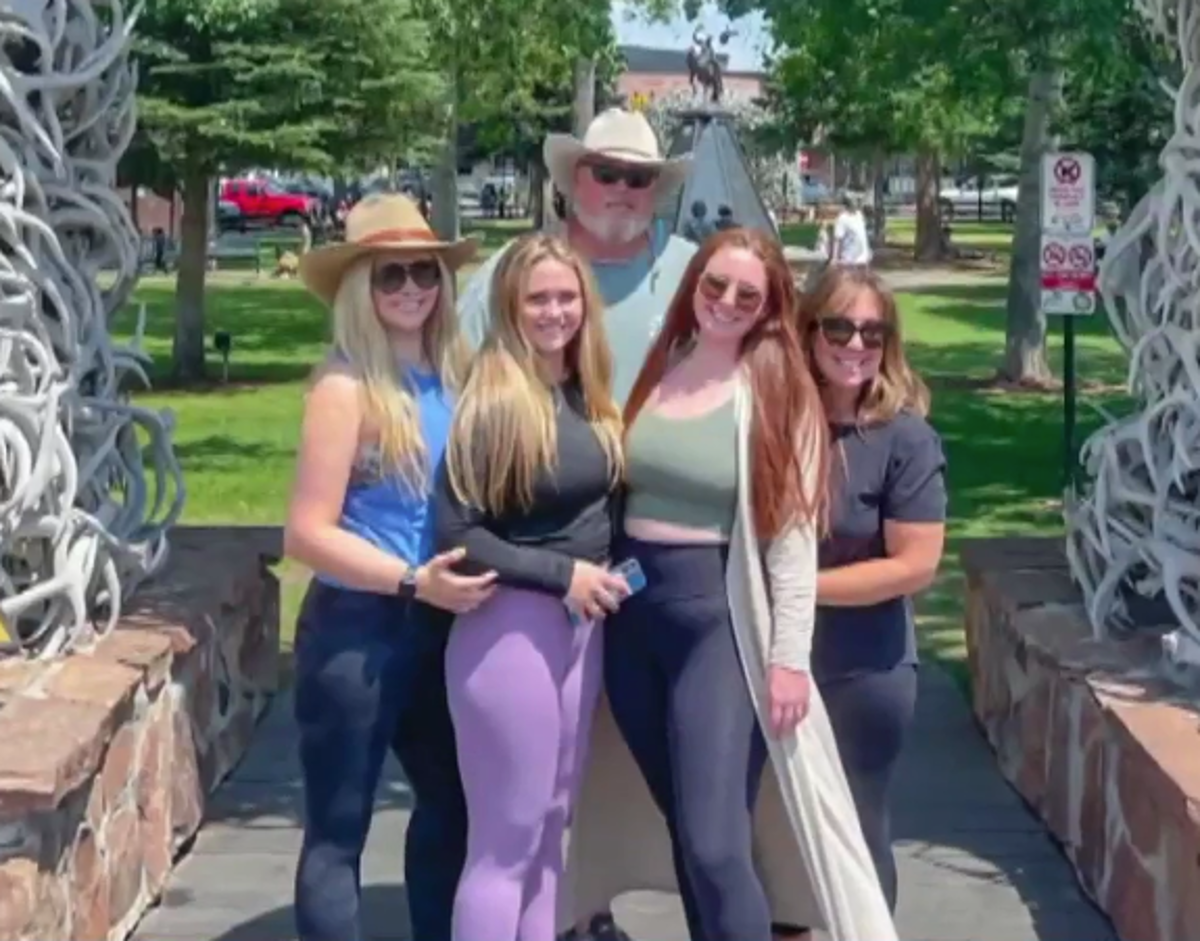 After visiting different specialists, doctors said Heiskell would need to undergo six rounds of chemotherapy, surgery and radiation during her battle with breast cancer.
"You don't get to choose if you get cancer, but you do get to choose how you experience this cancer journey. It is different for everyone, but I choose to search for joy and to lean into all the lessons that only moments like these can teach me," Heiskell concluded in her personal essay."
Heiskell's tumor has since shrunk 78% after three chemotherapy treatments.
"I'm the doer, I'm the one that makes sure everyone else is ok and it's easy to let that take over – and you forget to take care of yourself," she explained to Kotb and Hager on TODAY. "You just have to take it step-by-step, day by day, but you will get there. You will get to the top of the mountain."
"It is a journey and it is a climb and I'm leaning in and learning. … Fear is not going to drive this bus," she added. "To dream, you use the same exact brain, the same exact creativity to make those horrible nightmares that you do to dream and I'm not doing it anymore. I'm not fearing."
Understanding Breast Cancer
Breast cancer is a common cancer that has been the subject of much research. Many women develop breast cancer every year, but men can develop this cancer too – though it is more rare, in part, due to the simple fact that they have less breast tissue.
There are many treatment options for people with this disease, but treatment depends greatly on the specifics of each case. Identifying these specifics means looking into whether the cancerous cells have certain receptors. These receptors – the estrogen receptor, the progesterone receptor and the HER2 receptor – can help identify the unique features of the cancer and help personalize treatment.
"These receptors, I like to imagine them like little hands on the outside of the cell, they can grab hold of what we call ligands, and these ligands are essentially the hormones that may be circulating in the bloodstream that can then be pulled into this cancer cell and used as a fertilizer, as growth support for the cells," Dr. Elizabeth Comen, a medical oncologist at Memorial Sloan Kettering Cancer Center, previously told SurvivorNet.
The Unique Features of Breast Cancer: Deciding the Right Course of Treatment
One example of a type of ligand that can stimulate a cancer cell is the hormone estrogen, hence why an estrogen receptor positive breast cancer will grow when stimulated by estrogen. For these cases, your doctor may offer treatment that specifically targets the estrogen receptor. But for HER2 positive breast cancers, therapies that uniquely target the HER2 receptor may be the most beneficial.
Breast Cancer Screening
Screening for breast cancer is typically done via mammogram, which looks for lumps in the breast tissue and signs of cancer. The American Cancer Society (ACS) says women should begin yearly mammogram screening for breast cancer at age 45 if they are at average risk for breast cancer. The ACS also says those aged 40-44 have the option to start screening with a mammogram every year, and women age 55 and older can switch to a mammogram every other year, or they can choose to continue yearly mammograms.
For screening purposes, a woman is considered to be at average risk if she doesn't have a personal history of breast cancer, a strong family history of breast cancer, a genetic mutation known to increase risk of breast cancer such as a BRCA gene mutation or a medical history including chest radiation therapy before the age of 30. Beyond genetics, family history and experience with radiation therapy, experiencing menstruation at an early age (before 12) or having dense breasts can also put you into a high-risk category. If you are at a higher risk for developing breast cancer, you should begin screening earlier.
In a previous interview with SurvivorNet, Dr. Connie Lehman, chief of the Breast Imaging Division at Massachusetts General Hospital, said people who hadn't reached menopause yet should prioritize getting a mammogram every year.
When Should I Get a Mammogram?
"We know that cancers grow more rapidly in our younger patients, and having that annual mammogram can be lifesaving," Dr. Lehman said. "After menopause, it may be perfectly acceptable to reduce that frequency to every two years. But what I'm most concerned about is the women who haven't been in for a mammogram for two, three or four years, those women that have never had a mammogram. We all agree regular screening mammography saves lives."
RELATED: Check Your Breasts Today, and Once Every Month; Survivor Giuliana Rancic Stresses Its Importance
It's also important to be on top of self breast exams. If you ever feel a lump in your breast, you should be vigilant and speak with your doctor right away. Voicing your concerns as soon as you have them can lead to earlier cancer detection which, in turn, can lead to better outcomes.
Advocating for Your Health
Whether you are currently battling cancer or worried that you might have it, it's always important to advocate for your health. Cancer is an incredibly serious disease, and you have every right to insist that your doctors investigate any possible signs of cancer.
Be Pushy, Be Your Own Advocate… Don't Settle
"Every appointment you leave as a patient, there should be a plan for what the doc is going to do for you, and if that doesn't work, what the next plan is," Dr. Zuri Murrell, director of the Cedars-Sinai Colorectal Cancer Center, told SurvivorNet in a previous interview. "And I think that that's totally fair. And me as a health professional – that's what I do for all of my patients."
In a previous interview with SurvivorNet, April Knowles explained how she became a breast cancer advocate after her doctor dismissed the lump in her breast as a side effect of her menstrual period. Unfortunately, that dismissal was a mistake. Knowles was diagnosed with metastatic breast cancer at age 39. She said the experience taught her the importance of listening to her body and speaking up when something doesn't feel right.
I Wanted My Doctor To Like Me, Then He Missed My Breast Cancer
"I wanted my doctor to like me," she said. "I think women, especially young women, are really used to being dismissed by their doctors."
Figuring out whether or not you actually have cancer based on possible symptoms is critical because early detection may help with treatment and outcomes. Seeking multiple opinions is one way to ensure you're getting the care and attention you need.
Another thing to remember is that not all doctors are in agreement. Recommendations for further testing or treatment options can vary, and sometimes it's essential to talk with multiple medical professionals.
Contributing: SurvivorNet Staff
Learn more about SurvivorNet's rigorous medical review process.
---