In these tough times, we have to make an effort to love each other — even if we can't actually be around each other. That's one of the messages Vince Wilburn, Jr. — drummer/bandleader of the Miles Electric Band and nephew of the legendary jazz musician Miles Davis — shared when he spoke to SurvivorNet about the current COVID-19 pandemic.
As a musician whose been touring the world for decades, the drummer knows a thing or two about keeping healthy in non-traditional situations.
Read More
"It's mental," Wilburn tells SurvivorNet. "It's physical to be on the road — you jump on planes for one-nighters or touring — we love it, but your body is a temple. You have to take care of it. You have to eat right, get some rest, work out, and if you're into meditation — do that."
RELATED: How to Boost Your Immune System During Quarantine
Wilburn toured the world with his famous uncle back in the 1980s — an experience the drummer now refers to as "Miles Davis University" because of all the lessons he picked up from his uncle, both on and off stage.
And in the time since, he's regularly on the road. More recently, Wilburn served as an executive producer, along with Davis' son and daughter, Erin and Cheryl Davis, for Miles Davis: Birth of the Cool, a Stanley Nelson-directed documentary that was released last year to incredible acclaim. Wilburn and his cousin toured the world screening the documentary after its August 2019 release.
RELATED: Mental Health Resources for Cancer Survivors During the COVID-19 Pandemic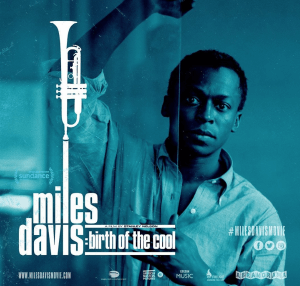 One of the most important aspects of keeping healthy on the road, Wilburns tells SurvivorNet, is a regular workout routine — and he and his bandmates discuss different ways to keep in shape regularly when they tour.
"A lot of guys in the band love to meditate. A lot of guys are into special herbs and diet … we talk about that, just as much as we talk about the music — it's just as important," Wilburn says.
RELATED: Master of Mindfulness Deepak Chopra Shares Practical Guidance for the SurvivorNet Community
Now, Wilburn has adapted some of those healthy on-the-road techniques to the current situation, as much of the U.S. remains in lockdown due to the coronavirus pandemic.
"I like to box. I have a bag in the back. I have a bike I can ride. I can meditate. I can work out on the bag," he says. "The main thing is to keep your mind right and keep a positive outlook. With a positive mindset, you can do anything. There's death all around us. You turn on the news, it's all you see — the virus death counts. And then we think about our friends and loved ones who we lost. I say a prayer for my family and my brothers and sisters that we've lost."
Dealing With Loss During the Pandemic
The drummer says that he's lost several loved ones during the pandemic — including musicians that he sees as family. But despite these hardships, he's trying to keep it positive and to be aware of what his body needs to stay healthy.
Commenting on the recent news that COVID-19 has been affecting African-Americans at much higher rates, Wilburn urges others to be mindful of potential health risks that can run in families.
"We as African-Americans have to really take care of ourselves — eat right, exercise," he says. "We have to watch illnesses that run in our family — high blood pressure, diabetes, cancer — those types of things. We have to really be aware and follow great eating patterns and great ways to live our lives. We all like special things … we like to eat certain things … but it would be wise for all of us to read up on what could prolong our lives."
Getting Back on the Road
When asked what he's looking forward to when lockdown measures begin to be lifted and it's safe to go out again, Wilburn says he wants to get back to rehearsing with his band and also notes that he hopes things like fan meet-and-greets after live shows can eventually return to being the norm.
"When we tour, we have meet and greets. It's one thing to be on stage, but it's another thing to wait around … and the audiences wait around and want to just talk and meet you," Wilburn says. "I hope that's not a lost art where we can give a hug, or shake a hand, or sign CDs, take group photos … I want to get back to that hopefully."
The lack of human touch the coronavirus pandemic has brought is something a lot of people across the country, and the world, are struggling with — but Wilburn recommends using this time to spread love in other ways by letting those you care about know it, in whatever way you can.
"A lot of times love or a text goes a long way," Wilburn says. "Someone might be depressed and down or stressed because people are losing jobs, maybe losing homes, losing loved ones — a nice loving reach-out goes a long way, and it's healing."
Learn more about SurvivorNet's rigorous medical review process.