Maria's Gratitude
In a new post to Instagram, TV host Maria Menounos shares her bedtime ritual and how she focuses on gratitude.
In May, Menounos lost her mother to brain cancer. Her mom, Litsa, had glioblastoma, a type of brain cancer. She battled the disease for five years before her death in May 2021.
Focusing on the good in life after losing a loved one to cancer can help.
TV host Maria Menounos wants to know what you do before you fall asleep. The bubbly TV personality lost her mom, Litsa, to brain cancer in May 2021 and says in a new Instagram post how she continues to reflect on all she's grateful for – even in the face of hardship like cancer-related grief.
Related: 'Get Your Annual Physical Set': TV Host Maria Menounos, Who Lost Her Mother to Brain Cancer, Reminds Us All To Prioritize Our Health
Read More
Sharing a picture of herself gazing peacefully out of a window at home, Menounos writes, "Every night before I go to bed, I pray and recite all the things I am grateful for. It can be anything from my family and our health, to listing all the great things that happened that day…"
View this post on Instagram
She continues, "It's crazy when you start to list them, you realize how many good things happen that you actually forget because you were focusing so much on the negative. So it's a great exercise to keep perspective and stay in a positive vibration."
Menounos then asks her fans and followers, "Do you do something like this at night? Always curious what everyone else does that might be cool to incorporate."
Her follower leilani__navar writes, "Yes! Every night. While giving myself a foot massage and getting sleepy." And Instagram user ctcathyb replies, "100 PERCENT! Started doing this in the morning and evening about a year ago and it has changed my life. No more FEAR and being paralyzed by what if's and what ever's." Melissa Meyers responds, "Yes I do this every morning !!!!"
Litsa's Brain Cancer Battle
Litsa Menounos was diagnosed with a glioblastoma, one of the most common—and most aggressive—brain tumors in 2016 when she was 61 years old.
Related: Fans Send Prayers, Love, Support To Atlanta News Anchor Jovita Moore Who Was Diagnosed with Glioblastoma, An Aggressive Brain Cancer
For those with brain cancer, treatment options include surgery, radiation, and chemotherapy. The treatment path will typically depend upon the stage of the cancer at the time of diagnosis.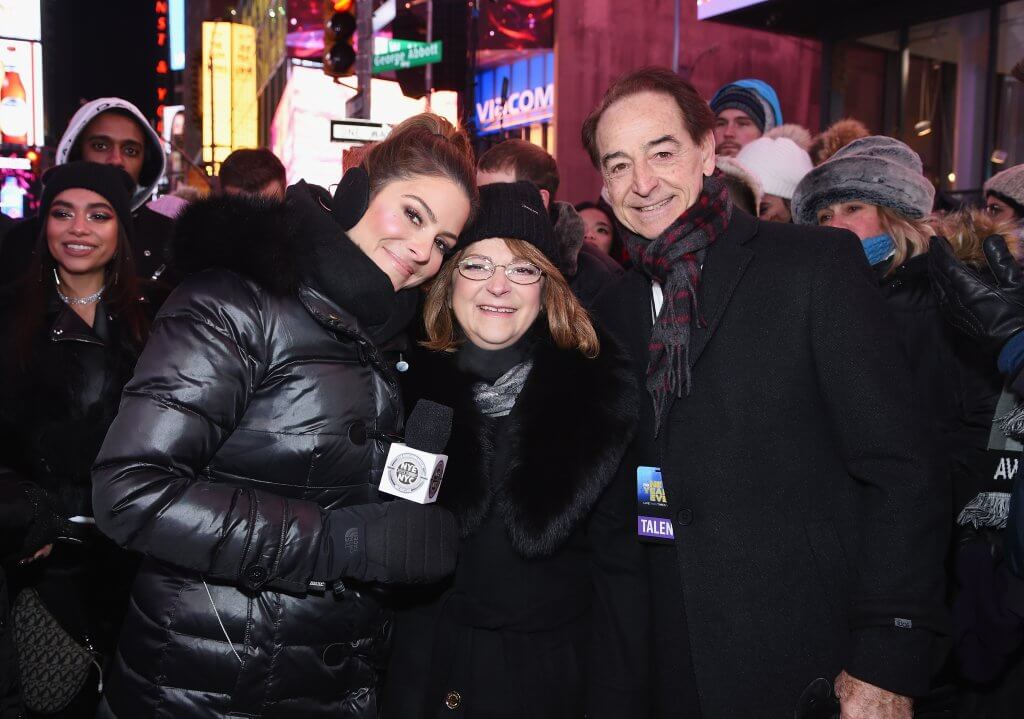 While Menounos was taking care of her mother, she started having strange symptoms like ear pain, dizziness and blurred vision. She told her mother's doctor, thinking she was crazy that she was having similar issues. After an MRI, they discovered a golf ball-sized (non-cancerous) benign tumor.
Menounos underwent 7-hour brain surgery on her 39th birthday in June 2017. And in May 2021, Litsa Menounos passed from brain cancer.
There Is New Hope for Those Fighting the Same Cancer That Took John McCain & Ted Kennedy; Using Polio & Immunotherapy to Fight Brain Tumors
Staying Grateful Amid Hardship
Many people have found that what Menounos practices nightly – gratitude – can positively impact the cancer journey for the person diagnosed and their loved ones. Even in the face of hardship like losing a parent to cancer, people like Menounos can still find reasons to be grateful.
Related: Stay Positive, It Matters
Focusing on the positives in life, as best you can, puts your mental health in a healthier place, and that's especially important when life hands you a difficult situation. Mental health is so important, and taking care to do things that improve or maintain your mental health, such as meditation, gratitude practices, spending time outdoors, should be a priority. As the saying goes: Nothing works unless you do.
Learn more about SurvivorNet's rigorous medical review process.