The Osteens Believe in the Power of Prayer
In 1981, Pastor Joel Osteen's mother, Dodie, was diagnosed with terminal liver cancer at 48 years old.
After getting the diagnosis, she turned to prayer, and is still alive today.
Many people going through the cancer journey rely on prayer, spirituality, or faith communities as a source of strength, comfort, and support.
Joel Osteen is a pastor at the largest church in America, Lakewood Church, and he's a huge believer in the power of prayer as a means of healing, given his mother's story. According to the US Centers for Disease Control and Prevention (CDC),
69% of cancer patients
say that they rely on faith throughout cancer treatment, and use prayer as a way to call for good health.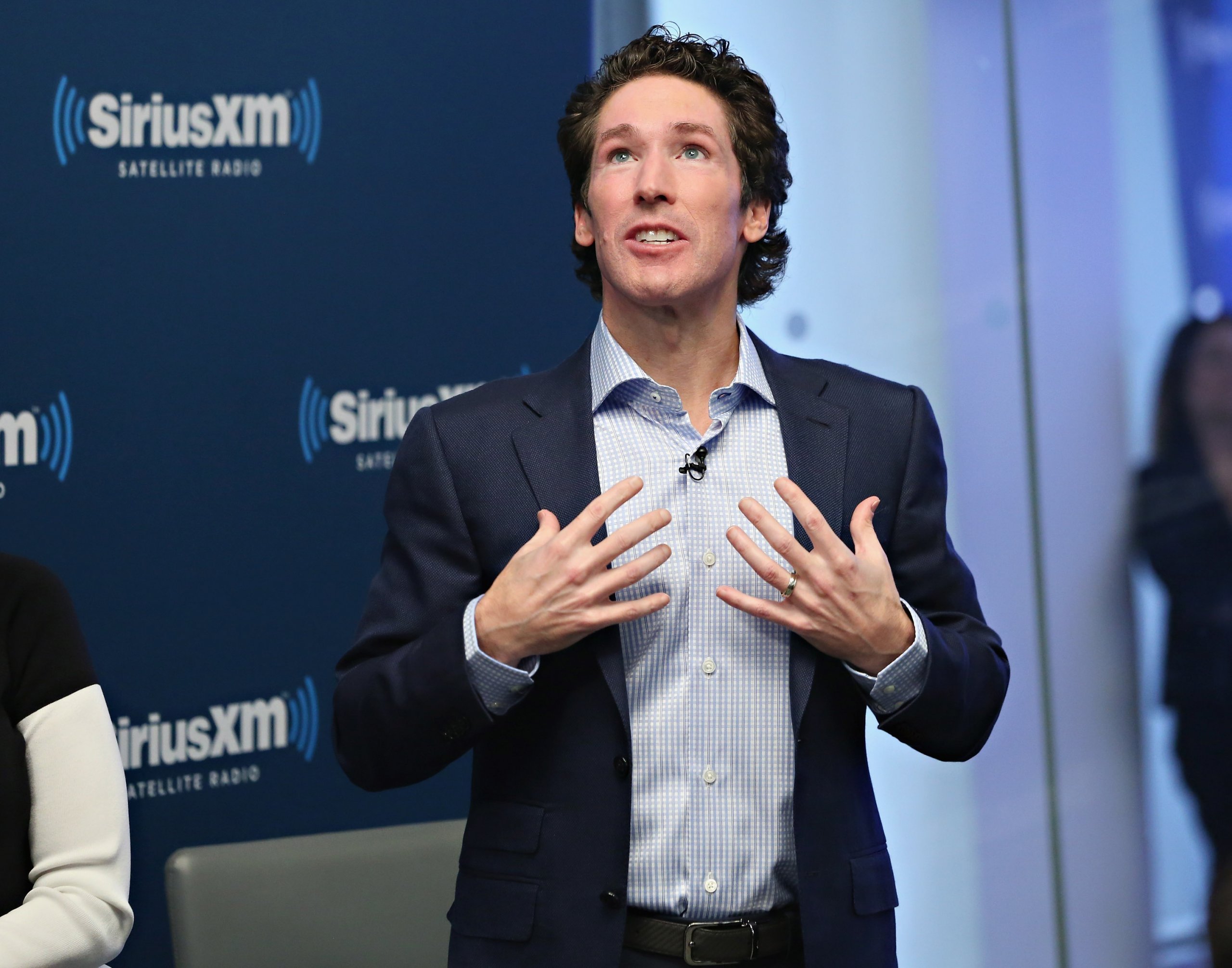 Related: Praying For Christian Singer Carman Who Has Passed– Faith Is So Important For Many Cancer Patients
Read More
His mother, Dodie Osteen, was
diagnosed with terminal cancer
in 1981, reports CNN. Osteen says his mom was told that "there was no treatment that could be given to her."
Alone In The Hospital During COVID-I9, Ovarian Cancer Survivor, Joanne Messeri, Created A Neighborhood Prayer Tree
Turning to Prayer Through Cancer Battle
Dodie Osteen had liver cancer at the young age of 48. Osteen says that his mother turned to prayer. "She prayed, she believed, and she quoted scripture. Thirty-something years later, she's alive," the pastor says in an interview with CNN.
Related: 'GMA' Anchor Robin Roberts Leads Morning Prayer on Instagram, How Cancer Thrivers and Survivors Use Faith to Cope
Many people seek comfort in prayer, faith, and spirituality while battling cancer. Beverly Reeves, an ovarian cancer survivor, explains to SurvivorNet in an earlier interview how important it is to arm yourself with love and support through the cancer journey. Many people like Reeves lean heavily on their faith community to find that support.
Related: 'Faith, Family, and Friends' Helped Beverly Reeves Get Through Ovarian Cancer Treatment
Reeves says, "If I had one piece of advice for someone who had just been diagnosed with ovarian cancer, it would be to get a strong support group together. Get your close friends. If you're connected to a faith community, get your faith community. Get your family. Let them know what's going on and let them help you. And sometimes that's the most difficult thing to do, but just know that they are there. If they love you, they're there to help you."
Annie Tolentino Credits 'Prayer Warriors' for Helping Her Get Through Ovarian Cancer Treatment
Staying Positive Through Cancer
Dr. Zuri Murrell, a Colorectal Surgeon at Cedars-Sinai, tells us in a previous interview that staying positive through cancer, as Dodie did, can have a huge impact on attitude, and at times, prognosis.
Related: As Actor Jeff Bridges, 71, Battles Lymphoma He Focuses on Gratitude: 'Let the Gratefulness Overflow into Blessing All Around You'
Dr. Murrell says, "My patients who thrive, even with stage 4 cancer, from the time that they, about a month after they're diagnosed, I kind of am pretty good at seeing who is going to be OK. Now doesn't that mean I'm good at saying that the cancer won't grow."
Related: 'Be Grateful For The Good Things' — Ovarian Cancer Survivor Donna Cleland's Story
"But I'm pretty good at telling what kind of patient are going to still have this attitude and probably going to live the longest, even with bad, bad disease," says Dr. Murrell. "And those are patients who, they have gratitude in life. My mother, who passed away about a month before I graduated med school, from breast cancer, she lived 10 years, at a time when people weren't, with mets to her bones and her brain. One of her most amazing characteristics was her attitude."
Learn more about SurvivorNet's rigorous medical review process.