Listening to Her Body
56-year-old Lilimay Stokes-Prospere, a mental health professional from Miami-Dade County, survived what is often referred to as the cancer that whispers: ovarian cancer.
The wife and mother paid attention to her body, and knew something was off when her stomach was so bloated that she looked pregnant. She also suffered from fatigue.
If you are experiencing any of the following symptoms, it is worth it to see a doctor to rule out ovarian cancer if they aren't going away: feeling full earlier/decrease in appetite, feeling bloated, changes in bowel habits, or pain in the pelvis
Miami's NBC 6 is currently highlighting people who fought cancer during the height of the COVID pandemic.
One patient, Lilimay Stokes-Prospere, a mental health professional from Miami-Dade County, survived what is often referred to as the cancer that whispers: ovarian cancer.
Read More
"Lilimay today is very different than the Lilimay before my diagnosis," the 56-year-old told the news station in her special video profile.
Just weeks after COVID was officially declared a pandemic, Lilimay was diagnosed with stage 3 ovarian cancer. The wife and mother had experienced major fatigue and had some extreme bloating in her belly.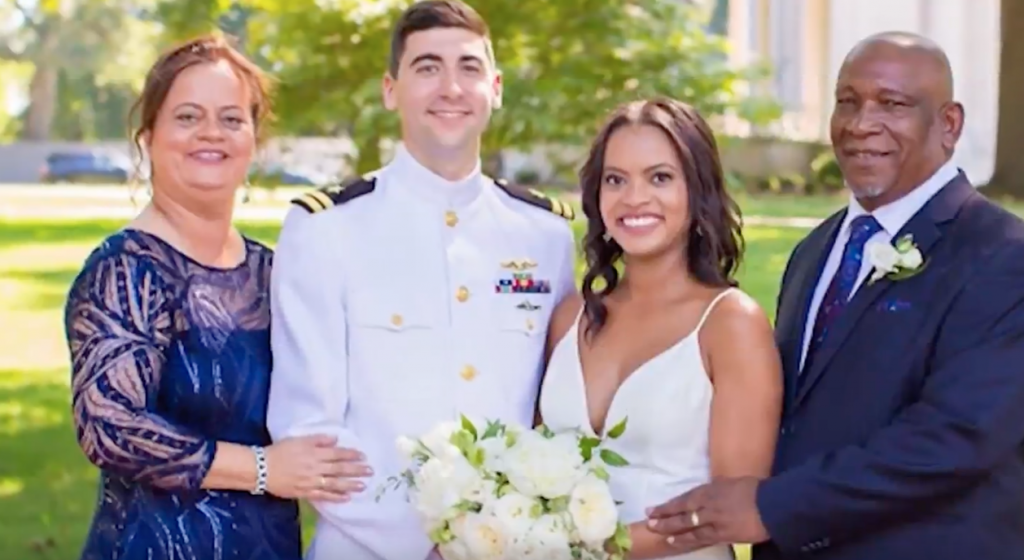 "I went from a little bit chubby to looking about six or seven months pregnant and I had no idea what was going on," she said.
Related: Woman Has Hysterectomy At Age 22 After Her 'Irritable Bowel Syndrome' Turned Out to be Ovarian Cancer
Like many people around the world, the married travel-enthusiast was suddenly confined to her home and in her case, her treatment facility.
"The only place I went for about 18 months, maybe more, was to Miami Cancer Institute," she recalled.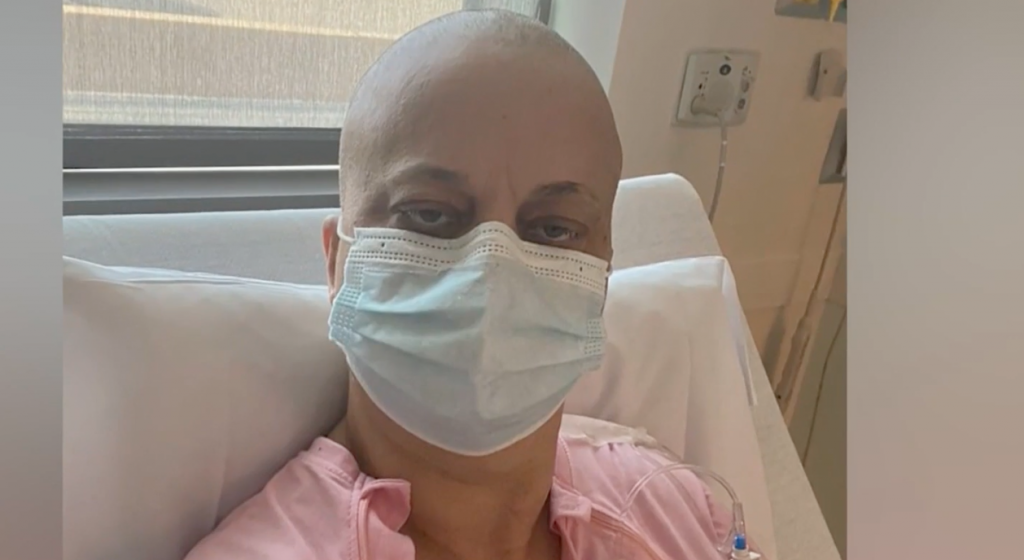 Like most people, especially those immunocompromised, Lilimay relied on FaceTiming her family and friends during the lonely time.
Related: Comedian, 60, Learns Her Stomach Pain, Bloating, And Fatigue Is Ovarian Cancer While Seeking Treatment For COVID
"I tell you, nobody has come to the house, inside of the house," Stokes-Prospere said. "We have front door deliveries, friends who brought us food and different things, flowers, everything went out on that table outside the door. They would go bye-bye, my husband would pick it up, wipe it down and bring it back in."
Prioritizing Mental Health & Acceptance After an Ovarian Cancer Diagnosis
As most of us know by now, Lily had to be very careful while going through chemotherapy. She also had a HIPEC procedure, which is a heated "chemo bath."
Related: How Celebrated Triathlete Gillian Roberts, 31, Beat Ovarian Cancer By Channeling Her Positive Attitude
Thankfully, Lily is now free of cancer, cautiously optimistic, and by sharing her symptoms and story, dedicated to helping others with early detection.
"Listen to your body. Make sure you advocate for yourself. If you're not feeling right, then you're not right. Something is wrong," she said.
'Silent' Symptoms of Ovarian Cancer
Ovarian cancer is often referred to as the "cancer that whispers," according to Dr. Beth Karlan, Director of the Women's Cancer Program at the Cedars-Sinai Medical Center.
It has symptoms that are very vague and are often similar to the symptoms many women experience every month with their menstrual cycle. However, if you are experiencing any of the following symptoms, and they seem to be "crescendoing," or getting worse, it is worth it to see a doctor to rule out ovarian cancer:
Feeling full earlier/decrease in appetite
Feeling bloated
Changes in bowel habits
Pain in the pelvis
Urinary symptoms, such as an urgent need to go
Extreme fatigue
Abdominal swelling
Pain during sex
It's hard to connect these symptoms specifically with the ovaries because they could be caused by a whole host of other issues.
That's why Dr. Karlan, as well as many other top gynecologic oncologists in the U.S., urge women to be vigilant about getting tested if they feel that something is amiss with their bodies.
Ovarian Cancer: 'The Cancer That Whispers'
Ovarian cancer also tends to be diagnosed in older women; roughly half are diagnosed when they are over the age of 60. Because of this, many doctors will write off symptoms as signs of menopause. Since there is no screening test for ovarian cancer so far, only about 20% of cases are diagnosed in the early stages, according to the American Cancer Society.
In her conversation with SurvivorNet, Dr. Karlan also pointed out the average delay from the time a woman notices symptoms to the time that she is diagnosed with ovarian cancer is around 9 months.
"That's why, if you do have these symptoms, even if it's only for two weeks—but they're happening everyday and seem to be getting worse, you should call your doctor and say, 'I'm having these symptoms. I'm concerned it could be ovarian cancer. Can I have an ultrasound and a CA-125,'" Dr. Karlan said.
How do you test for ovarian cancer?
There is no screening test for ovarian cancer, but if you are experiencing symptoms, your doctor should do a workup to determine if you have cancer. This will consist of:
Health history: Because ovarian cancer can be inherited, your doctor will want to do a survey of your family history to determine if genetic testing is required. This may alter the course of treatment if you do have cancer.
Physical exam: This exam will include a pelvic exam, as well as a recto-vaginal examination where doctors will look at the tissues behind the uterus.
Trans-vaginal ultrasound: This allows doctors to take a close-up look at the ovaries.
CA-125 blood test: This test acts as a barometer to show doctors how many cells are infected with cancer, and later, whether those cells are responding to treatment.
If You Have Been Diagnosed with Ovarian Cancer
After an ovarian cancer diagnosis, it's easy for a patient to focus solely on treatment and put their mental health on the back burner. However, when facing cancer, it's important that your emotional health is prioritized because it can directly influence treatment results.
It's normal for women who have been diagnosed with ovarian cancer to feel a variety of emotions such as anger, sadness, depression and anxiety. Despite being common, it's necessary that women work through these emotions and take steps in order to prioritize their mental health.
Related: Handling Fear When You Get the Diagnosis
"I think the ways that we can support these women are just to honor really how horrible the diagnosis is and the uncertainty that lies ahead and to try to reframe what is most important to you," Marshall Gold, a psychiatric mental health nurse practitioner at Johns Hopkins Medicine, tells SurvivorNet. "What do you continue to live for? What brings you joy to try to see a little silver lining in a horrible situation?"
One of the first steps in coping with an ovarian cancer diagnosis is acceptance. Of course, nurse practitioners like Gold make it their duty to help each patient whether they have accepted the diagnosis or not. However, Gold says each patient comes to accept the diagnosis at one point during their journey.
Related: Mental Health and Cancer — The Fight, Flight or Freeze Response
Gold also says one of the most helpful resources for women coming to terms with an ovarian cancer diagnosis is to embrace the support system around them, whether it includes loved ones or their physician.
A support network is critical when it comes to coping with a cancer journey and helps with mental health. This group of people can be both a shoulder to cry on or simply a person to talk through emotions with.
"A woman with ovarian cancer, what's going to optimize her care, I think is just being open [about] her emotional state," says Gold. "I think most providers are willing to engage in those kinds of conversations…communicate openly with your provider about your emotional state so that you can get the help that you need."
Contributing by SurvivorNet staff.
Learn more about SurvivorNet's rigorous medical review process.