Paul Newman Left Legacy of Love and Charity
Ethan Hawke set to direct a forthcoming documentary on the actor and philanthropist, who died of lung cancer in 2008 at age 83.
His 50-year marriage to actress Joanne Woodward is one of Hollywood's most enduring love stories.
His camps for critically-ill children and charitable food brand continue to support many facing cancer.
"I am being treated for athlete's foot and hair loss – unless the doctors know something I don't," Paul Newman told the press in the summer of 2008, shutting down speculation about his health, after he looked noticeably frail.
Related: Lung Cancer Facts That May Surprise You
Read More
In fact, Newman was battling
lung cancer
and his death came just a short time later, on September 26, 2008. It's hard to imagine that was 12 years ago. In January of that year, he and his wife, actress, Joanne Woodward, had celebrated 50 years of marriage.
It was a second marriage for Newman, who had three children with his first wife, Jackie Witte. Married in 1958, Newman and Woodward forged one of Hollywood's most enduring love stories, which will soon be the subject of a forthcoming documentary, to be directed by Ethan Hawke.
An Uncommon Love Story
Hawke says the project, authorized by the family, will offer a "rare and exclusive look at the careers of both actors and a complex 50-year relationship that ultimately managed to beat incredible odds," according to Deadline.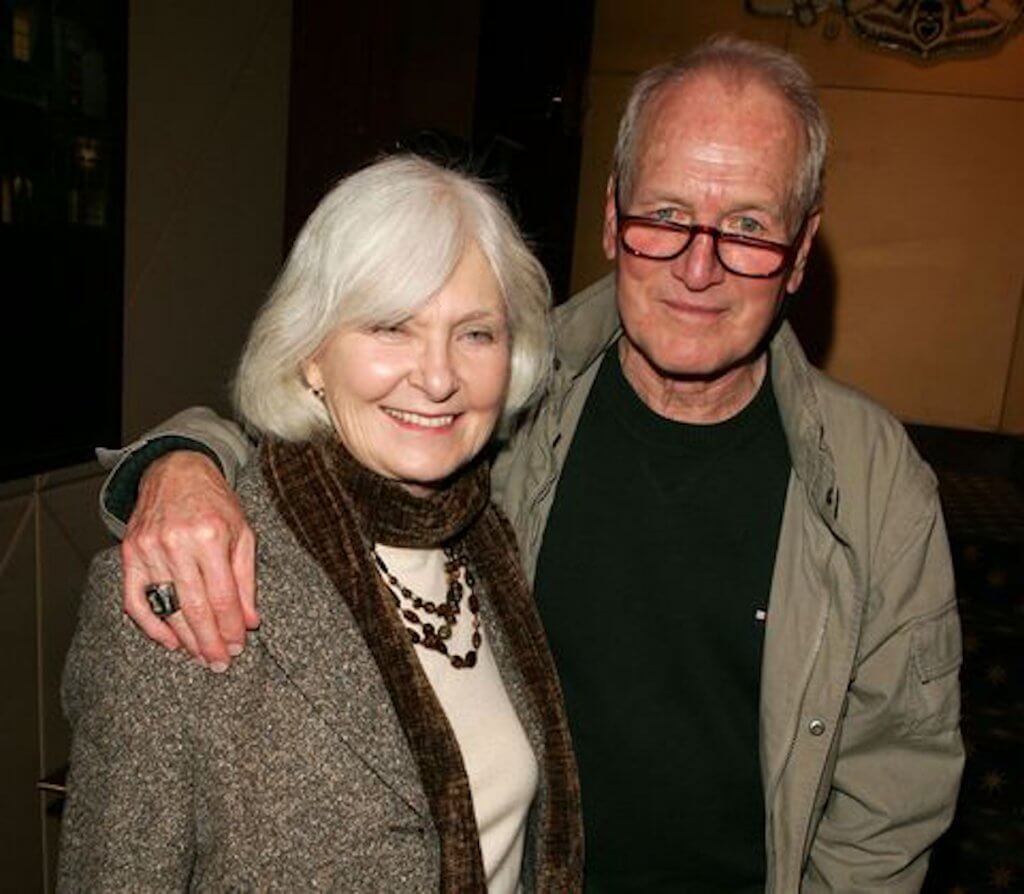 Newman was married when he first met Woodward in 1953 when both performed in the Broadway play, Picnic. The play marked his Broadway debut.
Newman was married to first-wife Witte when he starred with Woodward in Picnic on Broadway. Sparks flew, but the actors avoided each other until they were paired again in the film The Long, Hot Summer in 1958. By the end of filming, Newman and Woodward were discreetly living together.
After Witte reluctantly granted Newman a divorce, he and Woodward married in 1958.

Despite their award-winning acting careers, Woodward and Newman steered clear of Hollywood, settling instead in Westport, CT.
Newman said he felt "guilty as hell" about ending his first marriage in the book, Paul Newman, A Life, adding, "and I'll carry it with me for the rest of my life."
They shunned the Hollywood life, making Westport, CT their home. Later, Newman said of marriage:  "People stay married because they want to, not because the doors are locked," adding. "I have steak at home. Why should I go out for hamburger?"
Woodward, now 90, began showing symptoms of Alzheimer's disease after her husband's death. She continues to live at their home in Westport.
His Charitable Legacy
While he's known for roles in Butch Cassidy and The Sundance Kid, The Color of Money (for which he won his only Academy Award), and The Verdict, Newman found another kind of fame in 1982 with his Newman's Own salad dressing, which began as a home recipe he'd bottled and given to friends at Christmas.
Since then, the company—which donates all profits to charity—has added lemonade, popcorn, spaghetti sauce, pretzels, organic Fig Newmans, and wine to its product line.
Related: Make-A-Wish Foundation Forced To Put 5,000 Wishes On Hold Due To COVID-19 — Children Battling Cancer Waiting For Their Dreams To Come True
In 1982 Newman first declared, "Let's give it all away," and that he's done, with more than $550 million donated to thousands of nonprofit organizations, helping people in need around the world, according to the foundation.
In 1988, Newman opened "The Hole in the Wall Gang Camp" to let children fighting cancer and other illnesses be kids again. The actor chose cowboy hats as camp gear so that children who had undergone chemotherapy could hide their baldness, according to the New York Times.
Related: 43 Children Are Diagnosed With Cancer Every Day in the U.S. — 90% Survive but That's Not Enough
Newman's SeriousFun Children's Network of camp programs has expanded to serve more than 730,000 children and families worldwide. "Studies show that going to camp increases confidence, self-esteem, interest in social activities, and a sense of belonging for participating children," the Newman's Own Foundation website explains.
About Lung Cancer
A former heavy smoker in an era when tobacco companies promoted the health benefits of cigarettes, Newman had given up smoking 30 years prior to his diagnosis.
The leading cause of cancer death in the U.S., lung cancer claims more lives than colorectal, pancreatic, breast, or prostate cancers.
Related: You Never Smoked But Still Got Lung Cancer! Treatment Options May Be Different for You
According to a study in the New England Journal of Medicine, quitting before the age of 40  reduces your chance of dying prematurely from a smoking-related disease—including lung cancer—by 90 percent, and quitting by age 54 still reduces your chance by two-thirds.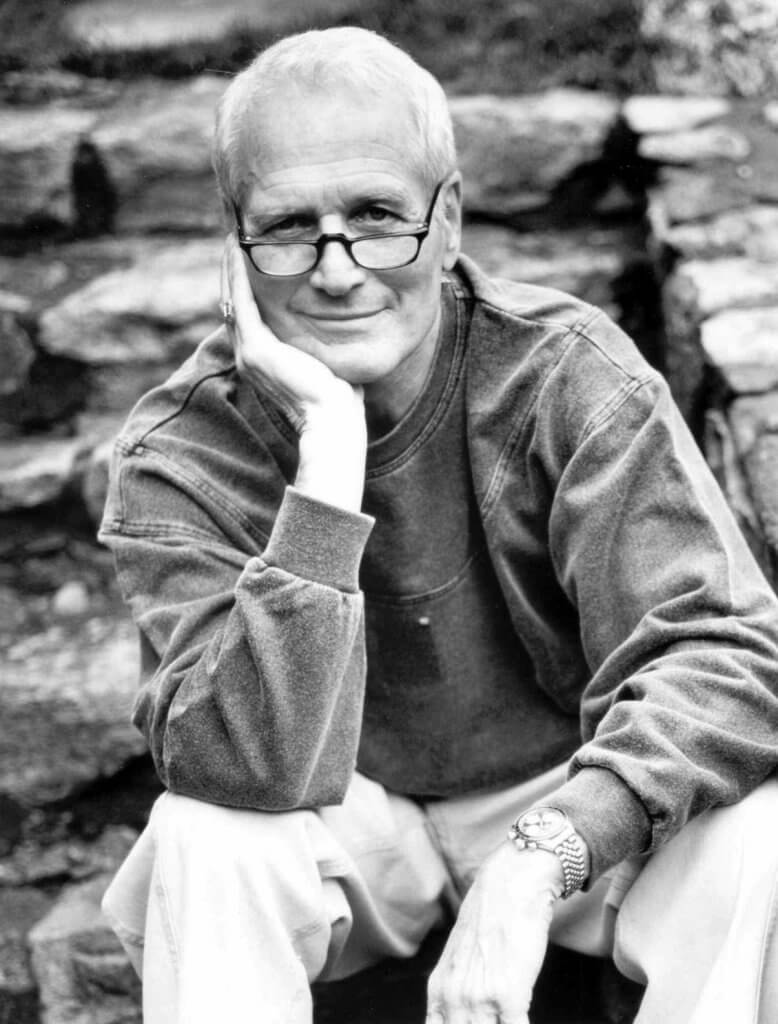 Newman downplayed speculation about his health just months before his lung cancer death in 2008.
But smoking isn't the only risk factor for lung cancer. "Some lung cancers are from unknown exposure to air pollution, radon, or asbestos," says Dr. Raja Flores, a thoracic surgeon who treats patients with lung cancer at Mount Sinai Hospital in New York City. "We also see more never-smokers with lung cancer who have a family history of it."
Related: An Invisible Gas, Radon, Is the Second-Leading Cause of Lung Cancer in the Country – Here's How You Can Prevent Getting Sick
A strong family history of lung cancer may suggest that you carry genes that predispose you to the condition. Women and Asian and Hispanic people are also more likely than other non-smokers to develop lung cancer.
Advances in Late-Stage Treatment
"Immunotherapy has been a game-changer for lung cancer, and now its use is being expanded to people with earlier stages of the disease," Dr. Brendon Stiles, a thoracic surgeon at Weill Cornell Medicine and NewYork-Presbyterian in New York, told SurvivorNet. "It's amazing to me now that you can have stage four lung cancer and actually not even need chemotherapy," he notes.
RELATED: New Options For People With Lung Cancer– The Government Expands Approval For Immunotherapy As a First Treatment
Immunotherapy harnesses the power of a person's own immune system to recognize and kill cancer cells. "What people are most excited about is, over the long-term, people are at least raising the question: Can we see cures with immunotherapy and lung cancer?" Dr. Stiles notes.
Dr. Brendan Stiles of Weill Cornell Medicine and NewYork-Presbyterian spoke with SurvivorNet about how immunotherapy has changed the game for lung cancer.
While immunotherapy research has been focused on advanced cancers, the hope is that, eventually, it can be used when treating patients with early-stage disease, after surgery, chemo, or a combination of the two. "That's really going to lead to survivors of this disease," Dr. Stiles said.
RELATED: Who Benefits from Immunotherapy in Lung Cancer? More Patients than Previously Thought, According to New Research
The number of people able to benefit from immunotherapy drugs like checkpoint inhibitors, which empower the body's immune system to fight off its own cancer, has been increasing at a rapid pace that some have lauded as a "revolution" in cancer treatment.
Dr. Geoffrey Oxnard of the Dana-Farber Cancer Institute spoke with SurvivorNet about how checkpoint inhibitor drugs work.
In 2011, only one percent of patients with cancer were eligible to receive checkpoint inhibitors. Today, that number has climbed to 43 percent. (With 12 percent of those people treated actually seeing their cancers respond).
Related: How Genetic Testing Determines Treatment in Lung Cancer
How do checkpoint inhibitors work? When markers found on cancer cells bind with other markers found on immune T-cells, they signal the immune system not to attack. "If we block that signal, the immune system wakes up, sees the cancer, and attacks," Dr. Geoffrey Oxnard, a thoracic oncologist at Dana-Farber Cancer Institute told SurvivorNet.
Checkpoint inhibitor immunotherapy drugs do exactly that: they block the "don't attack" signal.
The Misunderstood Cancer
Still, in spite of these advances, lung cancer misconceptions persist. And, although it kills more men and women than any other cancer, funding for new lung cancer therapies lags behind other cancers, often because of the negative association with smoking.
Related: Lung Cancer Survivor, 72, Beats COVID-19, Leaves Florida Hospital to Cheering in 'Easter Miracle'
Ironically, the doctors who treat lung cancer are also among the most compassionate on this subject: "Many societal, cultural, and economic factors influence an individual's decision to smoke," says Dr. Goulart of Fred Hutchinson Cancer Research Center. "And the addictive properties of tobacco make it difficult for them to quit after they start. Most people interpret lung cancer as self-inflicted when in reality, it's not. The decision to smoke is not an individual decision."
Most people don't know there's an effective screening test for lung cancer. An LDCT ("low-dose helical computed tomography") scan is similar to an x-ray . To get one, you lie on your back for about 30 seconds beneath a donut-shaped scanner.
Related: New Hope For Lung Cancer Patients — FDA Approves Drug Combination Opdivo And Yervoy For First Course Treatment
And many assume a diagnosis is a death sentence. Not so, says Dr. Goulart, "Many assume that lung cancer is incurable by definition, when in reality there is a good chance we can cure it with appropriate treatment."
Even with stage 4 disease, Goulart notes there are life-extending treatments that "increase survival and improve the symptoms of the disease."
Don't Be Ashamed To Check Symptoms
Lung cancer patients are often diagnosed late, after the cancer has spread to other parts of the body. Some people feel shame and guilt about smoking so they don't go to a doctor when they first notice symptoms. Other times, symptoms may not appear until the disease is advanced. What should you watch for?
Related: In Certain Types of Lung Cancer, Targeted Drug Tagrisso Slashed Recurrence Rates, New Study Says
A cough that doesn't go away or gets worse
Chest pain that gets worse when you breathe deeply, cough or laugh
Hoarseness
Shortness of breath
Feeling tired or weak
Infections like bronchitis or pneumonia that won't go away or keep coming back
Coughing up blood
Wheezing
Weight loss and loss of appetite
Learn more about SurvivorNet's rigorous medical review process.
---