Thoughtful Gifts Go a Long Way
There are many options for useful and heartfelt gifts to give loved ones who are in cancer treatment—and thought, rather than cost, is the most important quality of your gift.
Keep your loved one's needs, tastes, and circumstances in mind, and don't be afraid to ask what's needed.
We asked survivors to share some of the thoughtful gifts they received, or what they wish they'd received, at various times in their cancer journey.
As Black Friday, and the holidays, approach, you may be thinking about gifts specifically for loved ones in cancer treatment. Of course, you want your gift to be both thoughtful and useful—but how to find the right thing?
Related: "The Office" Actor John Krasinski's 40th-Birthday Wish to Eliminate the Financial Burden of Cancer—Celebrities on Twitter Are All In
Read More
SurvivorNet
reached out to
survivors
currently in active treatment, or who've gone through it in recent years, for their advice on this topic. They had a lot to say about gifts that helped the most, from grooming/beauty products to gift cards for necessary items or services. Don't worry that you can't spend "enough"—receiving something as simple (and heartfelt) as
supportive notes in the mail
was mentioned as especially meaningful by many survivors, and in fact that's what I requested from people who asked what I wanted during my own time in chemo 12 years ago. Survivors also cited the huge help of friends who arranged to come and clean their houses or who set up community "meal trains" for them; and those gifts can be given for not much money at all.
Related: The Importance of Friendship: Billy Baldwin Shares that Supermodel Cindy Crawford Reached Out When His Son Had Cancer
Speaking of gifts that are priceless, "My best and favorite gift was a kitten," says survivor Valerie. "Charlie slept in my lap while I was recuperating from my bilateral mastectomies and was my best little buddy for 10 years." Of course, adopting a pet depends on individual circumstance, and you can't drop a kitten or puppy into your loved one's life without discussion; but if the person in treatment would like some support from a four-legged friend and your own pet has the right temperament, you can consider bringing your "fur kid" by to visit.
Bottom line, don't sweat this—trust that gifts from the heart will likewise be received with love. Think about the survivor you want to support, take their personality and particular needs into consideration (in fact, there's no harm in asking them what they'd like), and know that your dedicated caring is the best gift of all.
Encourage Hydration!
Drinking water is extra important during chemo—but with so much else going on, keeping it in mind can be hard to do. Some items to get your loved one on track:
Help for Dry Mouth or Metallic Taste from Chemo
Unfortunately, these issues can be treatment side effects, making survivors more uncomfortable. To help your loved one glide past this problem (and with the added benefit of being delicious), try these suggestions.  They may seem simple, but you can package them up nicely and get a variety of flavors: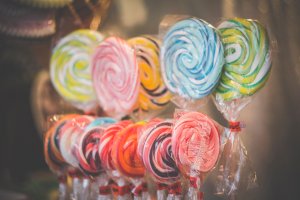 Beauty Products: Practical & Fun
Many survivors mentioned receiving and enjoying beauty products during chemo. Some going through it are comforted by products they've loved for years; others find that their skin or fingernails have changed during chemo and that new products are needed. Still others want to try something new to mark this "not the same" period of their lives. As with anything, you can ask loved ones in chemo what they might prefer along these lines. Consider: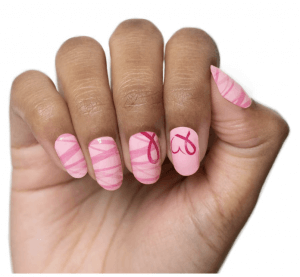 Help with Necessities
Lots of survivors raved about gifts that allowed their lives to go more smoothly. These could be gift cards for groceries, gas, Uber/Lyft, or laundry; or for purchases at stores they regularly visit  for household items. Some mentioned the generosity of friends who took matters into their own hands, coming over to clean their houses, deliver meals, or take their kids for play dates—without the need to socialize if it wasn't a good time. Possibilities: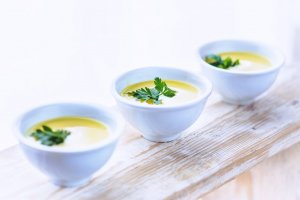 Related: Inspirational 7-Year-Old Cancer Survivor Wins a Shopping Spree—and Donates the Gifts to Other Sick Kids
For the Crafters
Crafts can be an enjoyable and non-taxing way to spend time during treatment. Even friends who don't have a lot of craft experience can enjoy focusing on something both simple and fun. Some choices:
The Security of a Blanket
This is a popular gift item during chemo, and for good reason; there's nothing like the gift of a blanket to lend comfort. Some choices to consider: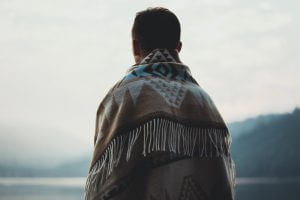 "Simple" Greeting Cards
Don't imagine that cards in the mail seem dull. The opposite is true: When your mailbox is being flooded with medical bills and insurance notices, it's a joy to find a hand-written note from a loved one mixed among them. Here are some ways to say "Thinking of you":
Related: A Breast Cancer Patient Headed to the Hospital Alone Was Serenaded by Her Sorority Sisters Before Surgery
For Newly Bald Heads
Hair loss can be an especially hard and disorienting aspect of chemo. Make this side of things easier with these ideas: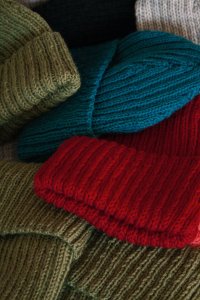 Socks with Flair
This basic item can be a huge comfort during cancer treatment—and why should your loved one be stuck with boring options? Have some fun with these ideas: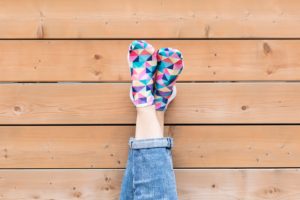 Odds & Ends
Some distinct suggestions that might be big a help:
"Tell People What You Need": An Ovarian Cancer Survivor Speaks About the Value of  Support
Learn more about SurvivorNet's rigorous medical review process.