Actress Rita Wilson's new film "Boy Genius" is set to hit theaters this week. The film is a light-hearted comedy where a 12-year-old prodigy (Miles Brown) and a retiree (Wilson) team up to help solve a string of thefts at school, and Wilson's quirky character shines in the trailer for the film. Wilson, who also writes and performs music, even made a new song for the film called "Sometimes Love." However, just four years ago, Wilson was dealing with a much more difficult life challenge. In early 2015, the actress was diagnosed with breast cancer and would need to take a month off from her life in show business to undergo a double mastectomy.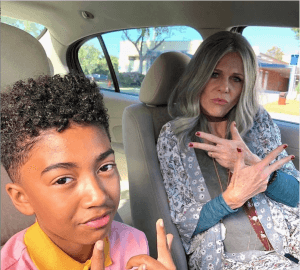 Even though Wilson, 62, is typically a private person, she has spoken candidly several times about her experience with breast cancer, and how much it meant to have her family — including husband of 31 years, Tom Hanks — by her side.
Read More
When Wilson was first diagnosed with cancer, she was starring in a Broadway play called "Fish in the Dark," alongside Larry David. She needed to take a month off from the play to undergo a double mastectomy — a surgery where both breasts are removed. Wilson never disclosed what stage of breast cancer she was diagnosed with, but she did say that it was invasive lobular carcinoma, and that the disease was detected early enough that she did not need to undergo chemotherapy or radiation.
RELATED: BREAST CANCER SURGERY — LUMPECTOMY VS. MASTECTOMY
Invasive lobular carcinoma is a type of breast cancer that begins in the glands of the breast that produce milk, which are called lobules. If the cancer is invasive, it has broken out of the lobules, and has the potential to spread to the lymph nodes and other parts of the body.
Wilson was declared cancer-free by May of 2015 after getting the surgery.
View this post on Instagram
After The Diagnosis — Having The Tough Conversations
Even though Wilson was optimistic about her cancer treatment, she did reveal earlier this year that she and husband Tom Hanks did have serious discussions about what would happen if she did not beat the disease. She even wrote a song about it called "Throw Me A Party."
On Instagram in March — a few days before her latest album was released — Wilson shared a sweet photo of she and Hanks (above), with an explanation for how the song came to be. "Four years ago when I was diagnosed with breast cancer, I had so many different thoughts," Wilson wrote. "You're scared, anxious, you think about your own mortality. So I had a serious discussion with my husband that if anything happens, I wanted him to be super sad for a very long time 🙂 and I'd also like a party, a celebration. Out of that story, I wrote 'Throw Me a Party' with @lizrose0606 and @kristianbush."
The lyrics to this song speak of moving on after loss, and appreciating the time you did get to spend with a loved one. "So when I'm gone, throw me a party / You should dance as if I was there / Don't be sad or be brokenhearted / Just send your voices up in the air."
Despite the seriousness of their situation, Wilson said that her illness brought she and Hanks even closer together as a couple. "You never know how your spouse is going to react in a situation like this," Wilson said in an interview with The New York Times, shortly after she was declared cancer-free. "I was so amazed, so blown away by the care my husband gave me. It was such a normal, intimate time."
Wilson also told The Times that before and after her surgery, she and Hanks spent some quality, quiet time at home — laughing, crying, and watching many, many movies. The couple's four children also made sure to visit as she recovered.
True to her plans, Wilson did return to work shortly after her surgery, and now four years later, she's incredibly active — touring with her band, acting, and making sure to get as much quality family time in as possible (as evidenced by her heart-warming Instagram posts).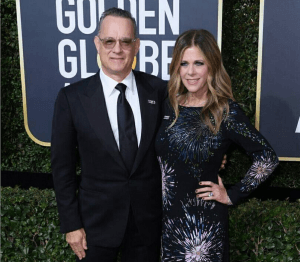 The actress has also shared a more somber message about her experience with cancer, which so many members of the SurvivorNet community have expressed: When it comes to your health, you have to trust your gut. Wilson was diagnosed when she was 58 years old, and she has expressed that this diagnosis came about because she was determined to advocate for her own health. An early test for cancer came back negative, but Wilson felt like there was something wrong — so she got a second opinion.
"For me, this is about telling people, 'You can get a second opinion — your insurance will pay for it, even Obamacare, God bless it, will pay for it,'" Wilson told The Times. "It's so easy to say, 'I'm just being paranoid,' but you should trust your gut."
Why Are Second Opinions So Important?
Many doctors and other medical professionals who advise SurvivorNet also advocate for getting a second opinion if you feel like something is wrong.
RELATED: THE IMPORTANCE OF SECOND OPINIONS — AN OVARIAN CANCER SURVIVOR SHARES HER STORY
In a previous conversation with SurvivorNet about how difficult it can be to come to terms with a cancer diagnosis, Dr. Heather Yeo, a colorectal surgeon at Weill-Cornell Medical Center, said plenty of patients seek out second opinions, and she supports that completely.
"I support second opinions," Dr. Yeo said. "I actually think it's really important. If you think about it in life … how do you choose someone to cut your hair? You get an opinion, right? You don't just go in and sit down with the first person you see on the street, and say 'cut my hair.' You ask around. If a person has any questions, I support second opinions 100%.
Learn more about SurvivorNet's rigorous medical review process.