CAR T-Cell Therapy for Kids With Leukemia
Hallie, 8, was diagnosed with B-cell acute lymphoblastic leukemia (ALL), a type of cancer of the blood and bone marrow.
She is currently receiving CAR T-cell therapy, a revolutionary treatment for some blood cancers.
CAR T-cell therapy, custom-made from your genetically modified blood cells, is a personalized treatment that can slow or stop the disease when other treatments have failed.
T cells are removed from your blood, sent to a lab to be genetically altered, and returned to you.
After receiving CAR T-cell therapy, kids can experience fever, fast heart rate, low blood pressure, low oxygen levels and more. But doctors closely watch patients to treat any side effects.
CAR T-cell therapy can be very expensive. Insurance may cover some of the treatment, but programs are also available to help cover costs.
For 8-year-old Hallie, she's been battling cancer most of her young life. Even while going in and out of hospitals and treatment for years, she's still got a big smile on her face.
Now, after two relapses of leukemia, a type of blood cancer, she's finding hope in a revolutionary treatment that re-engineers her own blood cells to fight the cancer that they previously couldn't.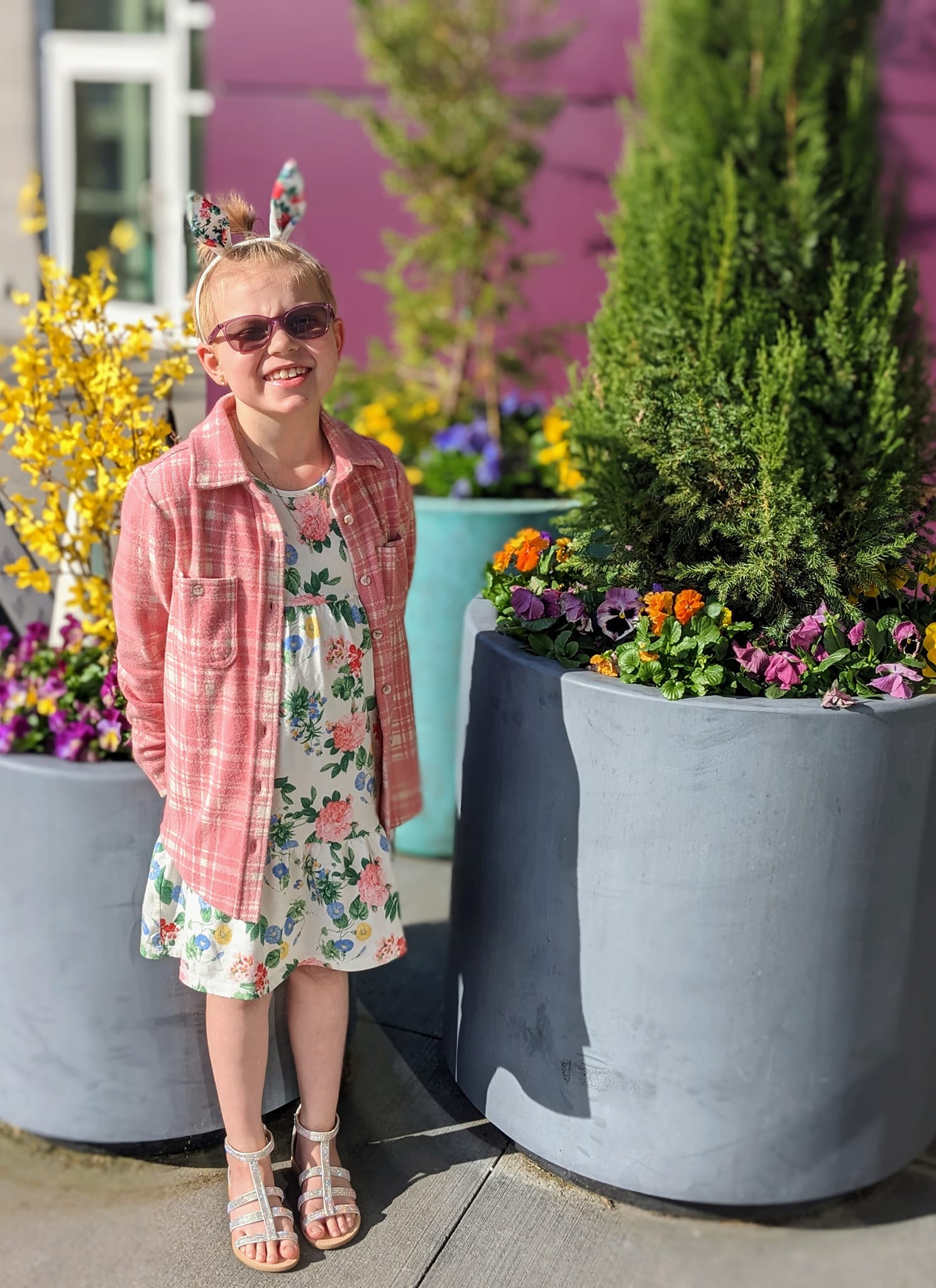 Read More
Hallie's family is sharing her cancer journey on the Facebook page called "
Hal's Journey,
" where her family chronicles her ups and downs while battling B-cell acute lymphoblastic leukemia (ALL), a type of cancer of the blood and bone marrow. "If somehow we can influence change, raise awareness, help someone out…it's all so important," her family wrote on the Facebook page. She was diagnosed with ALL in 2018 when she was just 3 years old.
Hal experienced symptoms typical of ALL, including bruising and spots on her skin, fever, fatigue, and leg pain. She was diagnosed the same night she went to the hospital.
"She fought like a little warrior" for more than two years before she rang the bell in 2020 to celebrate the end of her treatment, the Facebook page said. For the two years that followed, doctors found no evidence of the disease.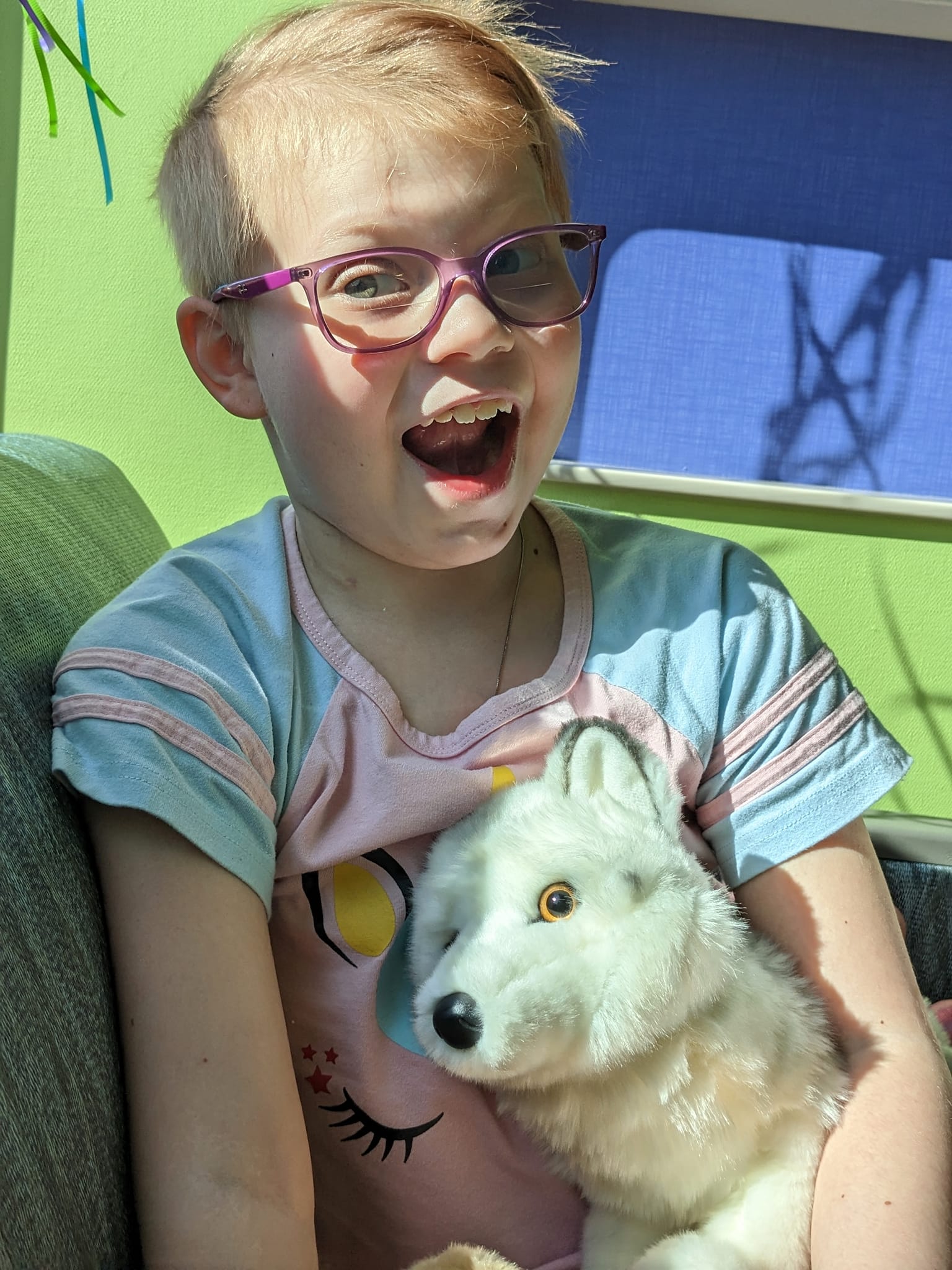 Things seemed to be heading back to normal for the young cancer survivor, until the summer of 2022.
"[Hallie] started having weird, uncharacteristic and random symptoms of nausea, vomiting, severe headaches and sudden vision loss from August to October 2022" her family said.
Doctors later discovered her cancer had relapsed, and her battle with leukemia began again. She started more chemotherapy that fall and relapsed a second time in February.
Now, her family is turning to Cincinnati Children's Hospital for an exciting, newer kind of therapy called CAR T-cell therapy, a custom treatment made from your own blood cells to help slow or stop the disease when other treatments have failed.
Here's what to know about this groundbreaking treatment options for blood cancers.
What Is CAR T-Cell Therapy?
Chimeric antigen receptor (CAR) T-cell therapy is approved for children with relapsed B-cell acute lymphoblastic leukemia, according to Cincinnati Children's Hospital, where Hallie is receiving treatment, as well as Memorial Sloan Kettering Cancer Center.
It's different from traditional cancer treatments such as chemotherapy and radiation. The way the therapy works is by using the body's immune system to destroy cancerous cells.
The immune system's main soldier in fighting off viruses and bacteria is the T-cell. Under this treatment, a patient's immune T-cells are removed from the bloodstream and sent to a lab to become more efficient cancer killers. The modified cells are then returned to the body where they can travel through the bloodstream to destroy cancer cells.
WATCH: CAR T-Cell Therapy is a promising new treatment approach after a relapse.
"The process of removing the T cells from your blood is called apheresis," explains Dr. Nina Shah, hematologist and professor of clinical medicine at the University of California San Francisco.
"The blood is removed through an IV or catheter so that we can collect the cells that are necessary to be shipped off, so they can be engineered to become CAR T cells."
Apheresis: Taking Your Blood and Making It Better
The apheresis process is a relatively painless procedure that may only take a few hours. Some centers may perform it as an outpatient procedure with routine appointments for monitoring, while others may perform it as an inpatient procedure, in which the patients stays at the center for the entire process.
Before the day of the procedure, you'll have an evaluation by a doctor who will examine your veins to see where the IV can be placed. Then, the day of the procedure, the IV will be inserted and you'll be hooked up to a special machine for a couple of hours.
"Once you're hooked up to that machine, the blood will be pulled out of you and filtered out for the T cells that are necessary for treatment. Then the blood will go back into you," explains Dr. Shah.
"You may feel a little bit of fatigue, you may feel some numbness and tingling in your fingers and toes, but you'll be monitored closely throughout, and the procedure is generally comfortable."
Although the actual blood draw takes just a couple of hours, from start to finish the entire process takes about half a day.
Afterwards, you may be able to go home, though you may be a little sleepy. All in all, says Dr. Shah, "it's a pretty easy outpatient procedure."
The Next Steps in CAR T-Cell Treatment
Having your blood cells removed and sent to a lab is only the beginning of your CAR T-cell treatment journey. It will take several weeks, though time can vary, for the lab to modify your blood cells and turn them into the CAR T-cell therapy.
The cells will be genetically engineered to grow special structures called chimeric antigen receptors (CAR) on their surface. When these new CAR T-cells are returned to your body, the receptors help the cells identify and attack cancer cells anywhere in the body.
During the weeks while you're waiting for your blood cells to be altered, children may receive other treatment.
"While the CAR T cells are getting ready, your child will have a cycle of conditioning chemotherapy. This chemotherapy helps the CAR T cells work better at finding and killing cancer," according to Memorial Sloan Kettering Cancer Center.
The altered T cells will be shipped back to the medical center where you'll be receiving the CAR T-cell treatment. Then you'll receive your altered blood cells through an IV and be monitored for any side effects, either through routine checkups or while staying at the center.

While side effects from this treatment can sometimes be severe, the success rate is impressive, and many patients achieve extremely long remissions.
CAR T-Cell Therapy Side Effects
Children may experience some side effects from CAR T-cell therapy that may be mild or severe, according to MSKCC. They can include:
Fever
Fast heart rate
low blood pressure
Low oxygen levels
Trouble breathing
Change in kidney function
Change in nervous system function
Between three and 14 days after your treatment, patients may also develop what's known as cytokine release syndrome, or CRS.
"This basically feels like the worst flu you ever had," Dr. Shah says.
Hallie's family said she experienced this side effect. Symptoms of CRS can include chills, fever, extreme fatigue and joint or muscle aches.
What's happening inside your body is that the CAR T-cell therapy is making your immune system think you have an infection or other problem. Your immune system releases massive amounts of cytokines in response.
These chemicals normally help direct your body's immune attack, but in large quantities, they can trigger lots of inflammation in your body. What can feel pretty miserable is actually a good sign.
"This usually means that the cells that were infused are having a party," says Dr. Shah. "They're recognizing your [cancer], and they're trying to eat away at it."
Doctors have options to manage these symptoms and help keep the child safe.
WATCH: Confusion can be a side-effect of CAR T-Cell Therapy.
Another side-effect of CAR T-cell therapy is neurotoxicity.
The word "neuro" refers to your brain and nervous system, and to the neurons, or nerve cells, that transmit messages to and from your brain and body.
"Toxicity" describes the treatment's potentially harmful effects. Researchers still do not fully understand what causes neurotoxicity.
What sounds like a scary word simply means that your nervous system or brain is affected.
Symptoms of neurotoxicity can range from mild to severe. With a mild case, you may feel a little fuzzy or confused.
Rarely, neurotoxicity can be severe enough to cause seizures, reduced awareness and even coma.
Even if you have mild symptoms, your doctor will take neurotoxicity very seriously, Dr. Shah says. "It is something that we need to make sure we address."
If you do show signs of confusion — for example, you can't remember your name or the day, and you have a low score on a mental assessment — then your doctor will suspect that you have neurotoxicity.
There are options doctors have to treat this side effect.
The Recovery Process
People shouldn't expect to go home and get back to normal right after CAR T-cell therapy. Recovery is a process.
"You'll have a lot of blood draws, a lot of labs, a lot of visits from doctors," Dr. Shah says.
"All of this is to keep you safe. And eventually, you'll be able to do a lot of this as an outpatient, as you recover from this process."
CAR T-Cell Therapy Is Carefully Regulated
Anyone who is worried about trying a cancer treatment that is still somewhat new can take comfort in the fact that centers offering CAR T-cell therapy have to follow strict standards and guidelines.
"CAR T-cell therapeutics are regulated closely by a variety of regulatory boards in the U.S.," explains Dr. Thomas Martin, hematologist-oncologist at the University of California San Francisco Medical Center.
Centers follow standards set by an organization called FACT, which is short for the Foundation for the Accreditation of Cellular Therapy.
This nonprofit organization was founded in 1996 by the International Society for Cellular Therapy (ISCT) and the American Society of Blood and Marrow Transplantation (ASBMT). FACT sets standards and guidelines for the safe manufacture and administration of cell-based treatments.
Centers that perform CAR T-cell therapy are accredited through a rigorous process, and they have to undergo inspections to make sure they have the experience to care for people who are undergoing these treatments.
Accredited centers are required to treat a certain number of people each year, and to follow policies to ensure that the treatments they are providing are safe.
"There are many parts of this process that are really important, including that you educate all the people within your hospital," according to Dr. Martin. "You educate the ER doctors, you educate the ICU doctors, and you educate the neurologists."
The medical directors and other personnel at these hospitals must meet certain educational requirements, and have a specific amount of training and experience.
The Cost of CAR T-Cell Therapy
It's important to know that CAR T-cell therapy can be an expensive treatment.
Though some private health insurance companies do cover the cost of CAR T-cell therapy for people who qualify, they may not pay for everything. You could still be responsible for co-pays for visits or medications, for example.
If those leftover costs are high or you're uninsured, this treatment could be out of reach for you.
WATCH: Can you afford the high cost of CAR T-Cell Therapy?
CAR T-cell therapy is one treatment you need to enter into fully aware of how much you'll owe. Your cancer center should have someone on staff, such as a patient navigator, to explain your share of the costs before you decide to have this therapy.
"It's worthwhile for us to do the financial cost assessment for each individual person to see how much it might potentially cost for them," Dr. Martin says.
There are also the less visible costs — for example, the time a child is away from school (or the parent is away from work) for tests or exams, or the days when they're in the hospital getting monitored after your treatment. You also have to factor in the costs of traveling to the facility for treatment, including hotel stays and airfare.
Programs are available to help cover at least some of these costs. For example, the Leukemia & Lymphoma Society's Susan Lang Pre CAR T-Cell Therapy Travel Assistance Program provides $2,500 in financial assistance for people with blood cancer who qualify.
That money can be used to cover things like travel, lodging, gas, parking, and car rentals. Your doctor or cancer navigator can point you to other programs that can help you pay for this treatment.
CAR T-cell therapy is worth the cost, says Dr. Martin.
"There are some patients that remain in remission off therapy for a year, two years, three years, and ongoing," he says. "I have a patient who is more than three years out from her CAR T-cell therapy. She has not had any therapy since."
Learn more about SurvivorNet's rigorous medical review process.
---