Battling a Fast-Growing Blood Cancer
An active mom, 63, grew concerned after she became increasingly fatigued and noticed a lump in her groin.
She was diagnosed with acute myeloid leukemia.
Acute myeloid leukemia (AML) is a fast-growing blood cancer that begins in the bone marrow, the factory that makes white and red blood cells and platelets.
Dr. Gail Roboz says, "The majority of patients have this sporadically out of the clear blue sky."
AML symptoms may include fatigue, loss of appetite, flu-like symptoms, and fever.
AML treatment may include strong chemotherapy and a stem cell transplant, which gives the patient healthy cells to replace the ones that chemotherapy may have killed.
When Gill Winsor, 63, who was used to going to the gym and even running marathons, noticed she was getting tired more often, she thought it was just her age. But after another concerning symptom arose, she got a diagnosis she didn't expect: blood cancer.
"I noticed I was getting out of breath but put it down to my fitness waning a bit," Winsor said to U.K.-based news outlet The Daily Express.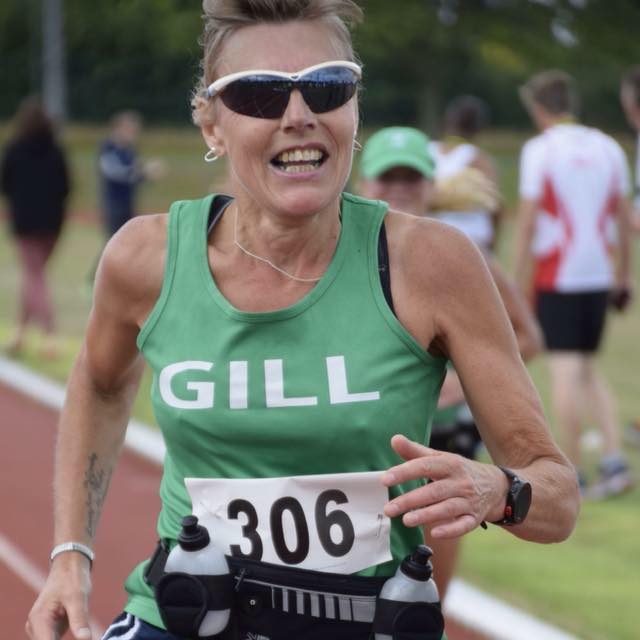 Read More
Winsor had been a regular runner, swimmer and cylist. And soon after noticing her fatigue, Winsor said she was gardening with her daughter when she noticed a lump in her groin. She also found "reddish-brown bruising on her arms." All the symptoms combined prompted her to go see her doctor. A CT scan showed she had enlarged lymph nodes and bone marrow biopsy revealed she had acute myeloid leukemia (AML).
Understanding Acute Myeloid Leukemia (AML)
Acute myeloid leukemia is a fast-growing blood cancer that begins in the bone marrow, the factory that makes white and red blood cells and platelets.
Within the bone marrow are stem cells that eventually develop into white blood cells (WBCs), red blood cells (RBCs), and platelets, which help blood to clot.
Stem cells can copy themselves to make progenitor cells or precursor cells.  Myeloid progenitor cells turn into red blood cells, granulocytes (a type of white blood cell), and platelets. AML affects the myeloid progenitor cells during a stage of development when they are called myeloblasts.
With AML, myeloblasts fail to turn into fully developed blood cells, leaving them to build up in the bone marrow and blood.
WATCH: An AML Diagnosis What are the Next Steps?
AML is diagnosed by extracting samples of liquid bone marrow and a chip of bone from the back of the hip. The samples are then tested to determine if blood cells in the bone marrow are abnormal.
Dr. Gail Roboz, an AML expert and medical oncologist at Weill Cornell Medicine says, "The majority of patients have this sporadically out of the clear blue sky."
Symptoms for acute myeloid leukemia can include:
Flu-like symptoms
Fatigue
Fever
Loss of appetite
AML causes certain symptoms, but having these symptoms doesn't necessarily mean that you have AML. Your doctor will do diagnostic tests to confirm whether or not you have AML before recommending a treatment.
Your doctor will then perform tests to diagnosis you, and those tests include:
Blood tests. In people with AML, white blood cell counts may be high, and red blood cell and platelet counts may be low. These tests can also show immature cells in the blood that should only be found in the bone marrow.
Bone marrow biopsy. Removing and testing a sample of the bone marrow helps to confirm  AML after an abnormal blood test result.
Lumbar puncture. This test uses a sample of spinal fluid to diagnose AML.
Molecular and genetic testing. Your doctor can do tests to determine whether you have certain genes related to AML, and if your cancer might respond to specialized treatments.
Treating AML
After being diagnosed with AML, Winsor started treatment that included four rounds of chemotherapy. The cancer warrior was able to overcome the disease because, after her first cycle of chemo, tests gave her the "all clear," meaning there was no evidence of the disease.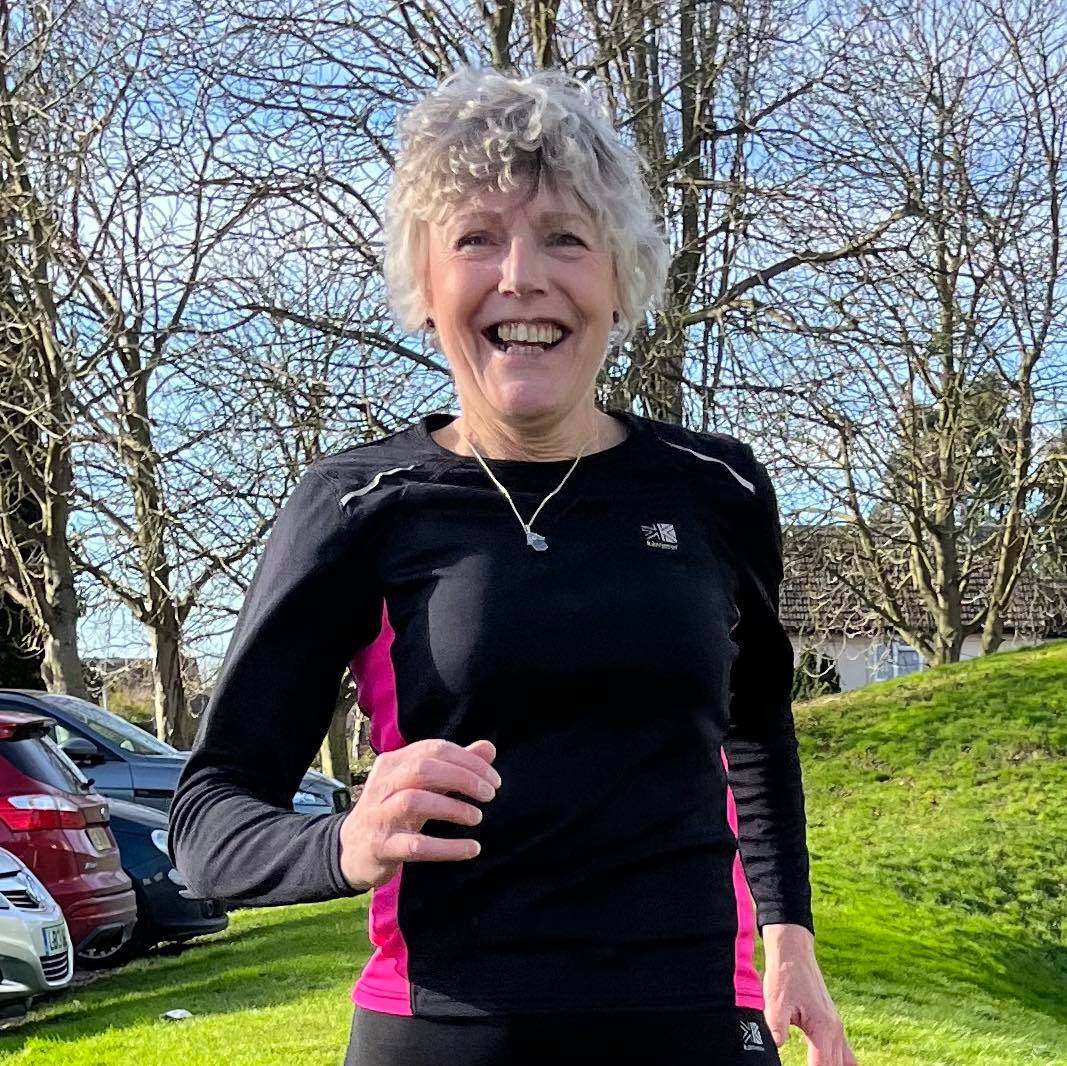 Winsor then sought stem cell therapy to further reduce the chance of a recurrence.
"I had to wait six months of being in remission before I could receive my next stage of treatment which would be a stem cell transplant," Winsor said.
"Although I was in remission the consultant advised me that the cancer is less likely to return with a transplant as some of my good cells could have been affected by the chemo treatment," she continued.
For people deemed healthy enough, induction therapy is the standard treatment for AML. The process involves a seven-day chemotherapy regimen, followed by several weeks of recovery. The goal of this high dose of chemo is to induce remission.
A stem cell transplant is another option for treating AML, as Winsor opted to pursue. After a high dose of chemotherapy, a stem cell transplant gives the patient healthy cells to replace the ones that chemotherapy may have killed.
After chemo and a transplant, the recovery process can be difficult because the immune system will be compromised. Finding a genetic match in a donor may also be difficult.
Other, newer treatments are being tested in clinical trials. Ask your doctor if any therapies under investigation might be appropriate for you.
The effects of leukemia treatment are very individualized. Treatment may get rid of all leukemia cells for some people, while others will have to remain on chemotherapy long-term to control their cancer. Expect to have follow-up exams after treatment, usually every month to begin with, and then at longer intervals.
Even though AML cancer warriors may complete treatment, there is always the chance of a relapse. The timing of the relapse plays a big role in which treatment route your doctor will advise.
"Unfortunately for many patients with AML, their disease will come back and we call that a disease relapse," says Dr. Tara Lin, director, Acute Leukemia Program, University of Kansas Medical Center.
"It's really important that when a patient has a relapse of their disease they see someone who has a lot of experience in treating AML."
As for Winsor, she's focused on her stem cell treatment for now and part of her ongoing cancer journey includes spreading awareness about leukemia.
"I think that people should be made more aware of the signs of leukemia as I feel it is not well publicized. On television, there are warnings for other cancers and bowel cancer, but leukemia is never mentioned," Winsor said.
To help Winsor and other AML cancer warriors spread more awareness on acute myeloid leukemia, SurvivorNet has a ton of resources available to help cancer patients navigate their journey and treatment.
Learn more about SurvivorNet's rigorous medical review process.
---