Justin Long's On His Mom's Cancer Battle
In 2006, actor Justin Long's mom, Wendy, was diagnosed with ovarian cancer; she went through months of chemotherapy treatment to treat the disease.
At the time, Long was away working, but his brothers were nearby and able to drive their mom to her appointments; Long helped with a fundraiser to raise money for the hospital where his mother was treated.
He says that through her diagnosis and treatment, his mom remained upbeat, positive, and bubbly.
Actor Justin Long, 42, who is best known for roles in hits like 
He's Just Not That Into You, Dodgeball,
and
Waiting
, says he appreciates life, and the people around him, a little bit more after watching his mom successfully battle
ovarian cancer.
This is something so many, who've either fought cancer or have watched someone they care about go through the emotions of diagnosis and treatment, know all too well.
The lovable Long recently talked to SurvivorNet about his mom's 2006 cancer diagnosis and how it re-shaped their family dynamic. The actor was just 28 when his mom got cancer and speaks candidly about the reality of seeing his mom appear vulnerable, even if her spirited personality never really lost its pep.
His Mom's Ovarian Cancer
Read More
Long says that his mom, Wendy, had her cancer initially misdiagnosed as
fibroids
. He says, "They thought for years that she just had fibroids that had become enlarged. I think that's what they kept just diagnosing it as, and so they would keep an eye on it."
Related: British Singer FKA Twigs, 32, Had Uterine Fibroids Surgically Removed; What Are Fibroids & Are They Connected to Cancer?
"She's a thin lady," Long says of his mom, "and that area started to become descended to the point where she got second, third, and I think, a fourth opinion. And finally, somebody investigated enough to discover that it was, in fact, a tumor. Like a huge, grapefruit size, I think." He believes there was a good reason for the misdiagnosis, saying it's possible there were fibroids in front of the tumor. He made a point to say, "It wasn't really the [doctor's] fault."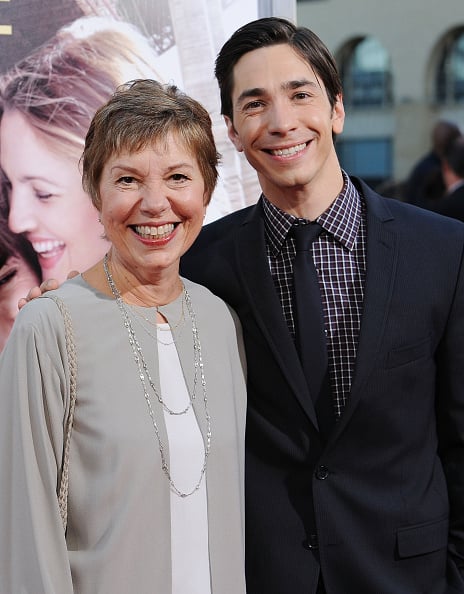 Thankfully her cancer hadn't metastasized. Long went on to say, "Fortunately, it had been contained." But learning of her cancer and whether it spread or not "was a scary week." After his mom got tested, while they were waiting for the results, he felt what so many waiting for results around cancer feel: fear. He says he remembers "that was when we all kind of held our breath," and then they all felt "a huge sigh of relief" when they were told it hadn't spread.
Her Cancer Treatment
Wendy Long was treated at Yale New Haven Hospital, and went through six months of chemotherapy. "I was really touched by how well taken care of [she was there]," says Long of his mom's treatment. He says she's a worrier by nature – "she worries about everything" – but that she didn't let her cancer diagnosis lead to fear and concern. At least, not that he saw.
Related: Coping with Hair Loss During Ovarian Cancer Treatment
"I just thought about this recently," says Long, "how it struck me that she didn't seem to really worry about herself during that time. I'm sure she was, but she played it very cool. If she was [worried], she didn't really let us know."
Long says his mom was an actress so like most in the profession, there's usually a tinge of vanity. Though when she lost her hair, he says, "she didn't seem that bothered by it. I don't want to belittle what she was really feeling. But I'll just tell you, I was really proud of her and struck by that." He went, "We were all, of course, freaked. We were all terrified."
Ovarian Cancer: The Cancer That Whispers
How Cancer Affected Their Family
When Wendy was diagnosed in 2006, Long says he was away working, mostly in Los Angeles, and that his brother (Long is one of three boys) stepped up to the plate to help his mom through treatment. "It was really my little brother and my brother, Christian, who was closest [geographically] to her at the time," says Long. "He really stepped up and was around a lot more than I was." For Long, not living nearby presented its own set of challenges, saying it made him feel like he lost a level of control by not being close enough to help in the day-to-day.
Related: 'Scandal's' Scott Foley Tells SuvivorNet That He's Not Sure His Family Ever "Fully Recovered" From Losing His Mom to Ovarian Cancer; He Was Just 15
"I had to make up for not being there for part of the time. It was nice to be a part of the fundraising efforts [at Yale for cancer research]." He feels thankful that his mom didn't need an aggressive form of treatment, since her cancer was contained. But still, as any child would feel for their mom, he reiterates, "It was a scary time for sure."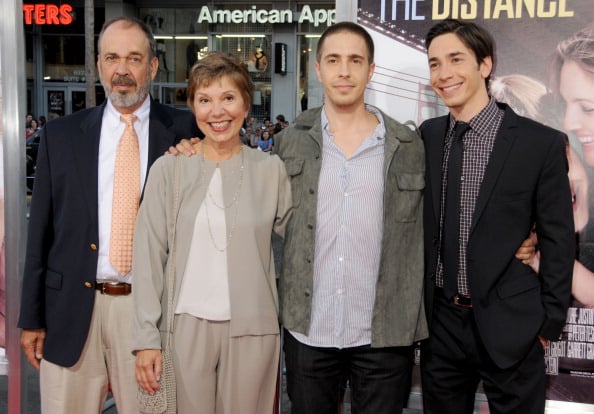 Reality of the Cancer Battle
Throughout her cancer treatment, Wendy kept an upbeat attitude. "I remember it was interesting because she would get a little tired. There were moments where she'd feel a little bit more rundown, but otherwise, my mom's very plucky and bubbly."
Related: Dr. Zuri Murrell Says: Stay Positive, It Matters
Though, there were reminders that she was going through something hard. He recalled seeing a video of his mom while she was in treatment and said, "She had lost her hair and she's got a scarf. She was still her effervescent, bubbly self. And then she would either take off her hat and you'd see… and I know this is going to sound really superficial, but I remember there was something so striking about my mom not having [hair]. There's something so striking about it, so dramatic about the way she looked. It instantly reminded you [she was sick]. Because it hadn't really affected her personality much. I'd forget."
"I remember the sensation of having to suppress my knee-jerk emotional reaction, which was a wave of fear and sadness. But I could feel the trembling of real tears, the trembling of emotion begin."
"I would forget that she was in the midst of this very dire thing," he says, "And then it was this. I remember the sensation of having to suppress my knee-jerk emotional reaction, which was a wave of fear and sadness. But I could feel the trembling of real tears, the trembling of emotion begin. And just having to quick, like suppress it, force it down for her sake. You know?"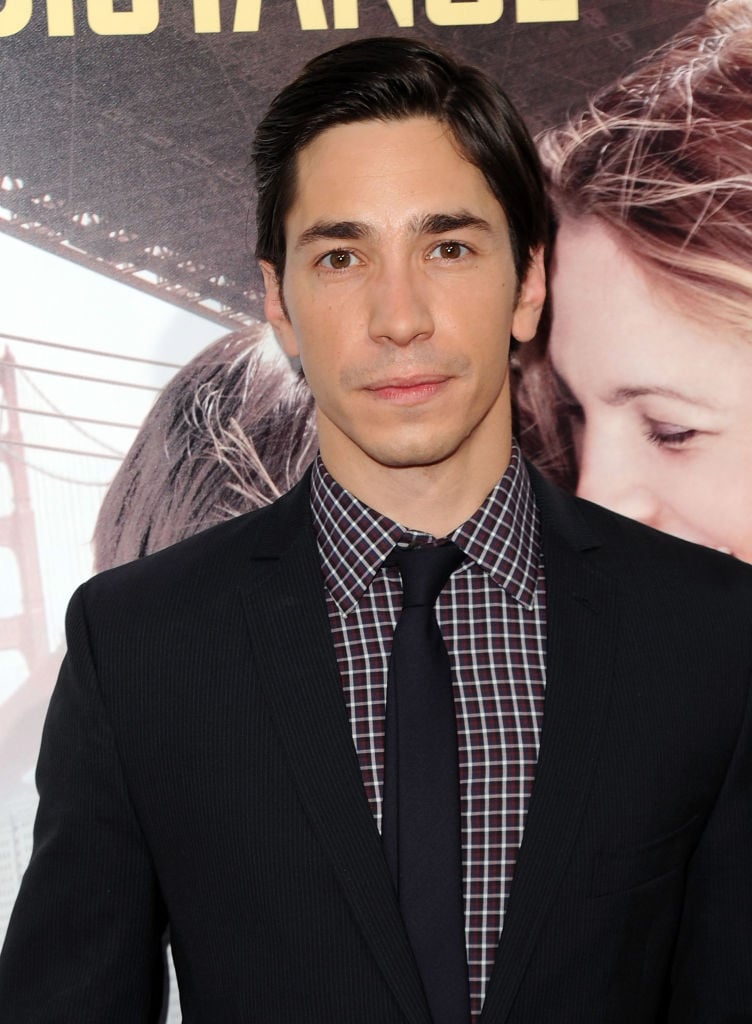 How His Mom's Cancer Shaped His Outlook
Long says he often thinks about his own mortality. "I think I probably think about death more than the average person. In general, it's something that I often think about. I'm sure I did more during [her cancer battle]. Since I was thinking about her mortality, I'm sure I did."
But he says, in a very honest moment, that the way it's been easiest to deal with her past battle is to put it out of his mind. "Once we knew she was healthy, I don't know. Maybe it's my own, the way I handled it, just to suppress a lot of memories. I have a harder time accessing some of those memories probably because they were just scary."
"I think it made me so much more appreciative for the time that we have left."
He has deep gratitude for the doctors at Yale who treated her, too. "And to the doctors that helped her. I would never have been able to do that. I could go get groceries for her. I can drive her if she's not feeling well. I can do certain things, but I could never, I can't do most things and I definitely can't find cancer in somebody's body and remove it. That to me is something I…I'm so glad there are people who know how to do that."
Long said of cancer diagnoses, "it brings everyone closer, I think, weathering something like that. I think it made me so much more appreciative for the time that we have left, and the want to make more out of it."
Learn more about SurvivorNet's rigorous medical review process.