(Photographer credit: Keith Munyan)
The irrepressible actor Kathy Bates, 70, does not sugarcoat her feelings. In a candid interview with SurvivorNet, the two-time cancer survivor, who now has lymphedema, was alternately cheerful, choked up and fierce in her belief that aftercare should not be an afterthought. With a hot, new film about to be released — "Richard Jewell," directed by Clint Eastwood — the Academy Award-winning star at the top of her game still carves out time to share her experiences and learnings with fellow survivors.
Bates, who was diagnosed with ovarian cancer in 2003 and breast cancer in 2012 that resulted in a double mastectomy, says one of the hardest parts of her journey has been lymphedema, a side effect of her surgery. Because cancer often spreads through the lymphatic system, lymph nodes are often removed. But extra lymph fluid can build up in tissues and causes swelling, usually in the arm and hand.
Read More
"I didn't want to have cancer … and I really don't want to have lymphedema," says Bates. But "I feel blessed [to have the condition] because if I didn't, I wouldn't be in a position to use my celebrity to do something that can maybe help people."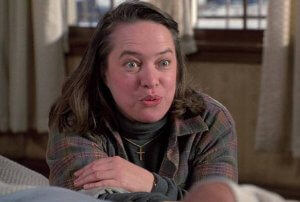 The Start of Her Journey
In 2003, Bates was diagnosed with stage 1 ovarian cancer. The treatments
made working extremely difficult
, she says. At the time, she was working on the movie "Little Black Book," with Brittany Murphy. "I needed the payday, I wanted to work with her," Bates explains. But to do so she had to be on set three weeks after her surgery and while she was in chemo.
Among other issues, she said, the treatment resulted in difficulties controlling her bowel movements.
"When you're on set you don't want to have to be running to the restroom every time, so that was really hard," Bates says. "I lost patience with people when things would be draggy. You really can't do that on a movie set because things are going to go at the pace they're going to go and yelling about it isn't going to help."
She also found post-chemo extremely difficult: "You come off of the steroids, and I just found that the hardest part," she says. "It was like detoxing. I was shaking, I couldn't talk, and I remember I had to go do a voiceover and it was just so, so difficult."
The cancer, she says, "knocked the stuffing out of me."
After the movie, the multiple-award winning actor — among her other honors she has won two Emmys, one for "American Horror Story: Coven," the other for "Two and a Half Men" — she pulled back from some of her other responsibilities, including the Academy of Motion Picture Arts and Sciences' Board of Governors. "As we say with the foxes, I 'went to ground,' and just focused on the chemo," she says.
Bates' Talk with Lynn Redgrave
While that first movie back was hard, Bates says she was glad she stuck it out, and that she had done so thanks to her friend and fellow actor Lynn Redgrave, known for movies such as "Tom Jones" and "Georgy Girl." Redgrave had breast cancer when Bates was diagnosed with ovarian cancer. She died in May 2010 from her disease.
Redgrave told her in no uncertain terms to keep working. "She said, 'Do it, because for those few moments, you don't have breast cancer. You're pretending to be somebody else. It's just not part of your life and at least you can have that relief for the 12 hours of the day that you're working,'" Bates recalls.
"She was right, and she was instrumental [in me] just powering through all the hard stuff."
Breast Cancer and Lymphedema: Anger First, Acceptance Later
When Bates was later diagnosed with breast cancer and then discovered that lymph nodes had been removed during surgery, she says her reaction was fury.
"I went berserk," Bates recalls. "I left the examining room and and ran out of the building. I still had my drains in, I was holding a pillow to my tits, and I thought, 'What am I doing? It's July, I'm standing out here, it's hot, I'm still healing, I don't want to hurt anything.'"
Still, she told her doctor that for her, lymphedema was almost worse than having her breasts removed.
"I was bitter, I was depressed," she says. "I thought my career was over, I thought, 'There's no way, I'm done, everything is done.'"
Now that she's seen so many others with lymphedema, she says, she knows that she's "one of the lucky ones." But that doesn't mitigate the challenges of the condition.
"I have to wear compression sleeves on the plane, and I have problems keeping my arms up to read books. I'm not supposed to lift things. … It's a stress and a strain."
'Some People Have a Light Inside'
Bates credits Dr. Emily Iker, a lymphedema expert who Bates went to see in Santa Monica, Calif, with helping her cope. "I went to her, still angry, told her all of my tales. And she said, 'Well, that's all in the past, and now you're going to begin the rest of your life.'"
"Some people just have light inside," says Bates, who went on to do a series of treatments with the doctor.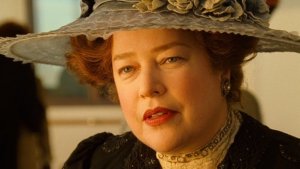 Bates also found that helping others with the disease actually eased her own journey.
She got involved with LE&RN, an organization devoted to helping patients with lymphedema, and her "anger began to subside."
She also says she has a lot of faith in the scientists she's met who are working in the field of lymphedema, "It's been an uphill climb and it still is, but researchers are making progress. … It's very exciting — they think this is going to be the beginning" in terms of finding better treatments.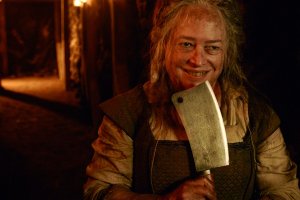 LE&RN, Bates' Lymphedema Support Organization
"Doctors are focused on curing cancer," Bates says. "My feeling is that they don't have time [to focus on lymphedema]. They're getting so good [at the cancer part] and more and more of us are surviving so, in my opinion, more and more of us need aftercare."
The "majority of emails we get at LE&RN are people who don't know where to go," Bates notes.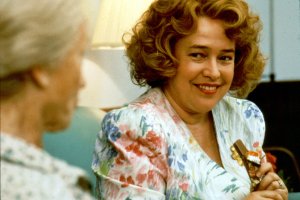 That's why she's working to raise awareness, shooting videos about the disease while trying to create a network of different "centers of excellence," she says, at top hospitals such as Harvard, MD Anderson.
Her goal is to eventually have a 1-800 number that people can call for guidance "because people go years without being diagnosed and it just gets worse and worse," she says.
She adds, "It's psychologically damaging. I know a world-class photographer in England, she's photographed Princess Di and all of these amazing people, and she can no longer hold her cameras up."
But you "survive," Bates says, "and you need to stay in the moment and not define yourself by the disease."
Information About Lymphedema
Lymphedema, or chronic swelling, can occur after surgery and radiation treatment for breast cancer. 
Dr. Dung Nguyen, Director of Breast Reconstruction at Stanford Medicine on lymphedema after breast cancer surgery
It's not known which patients will develop the condition, but women who have many lymph nodes removed and/or radiation therapy are at a higher risk. Lymphedema can happen shortly after treatment or even years later. It's critical that you monitor for swelling since detecting lymphedema early is key. While it can be uncomfortable and even painful — and as of yet there's no cure — there are a number of ways to treat it. 
Learn more about SurvivorNet's rigorous medical review process.
---