While actress Shannen Doherty, 48, says that her breast cancer battle brought her closer with her husband, many survivors tell us they feared their relationship would never be the same after getting diagnosed.
RELATED: "Don't Mock My Cancer Journey!" Beverly Hills 90210 Star Shannen Doherty Slams Trolls Accusing Her of Diva Behavior on Reboot's Set
Read More
Doherty who is starring in the reboot of the hit television show "Beverly Hills 90210" is married photographer Kurt Iswarienko.
"Cancer solidified us," Doherty said in a new interview with PEOPLE. "Kurt and I have a much deeper appreciation for each other now."
RELATED: "I Felt More Feminine And Vulnerable Than I've Felt In My Entire Life"– Actress Shannen Doherty And Growing After Breast Cancer
Doherty endured a brutal, very public two-year-long battle with breast cancer, beginning in 2015. Early efforts to treat her cancer without a mastectomy or aggressive treatments were not enough after doctors realized the cancer had spread to Shannen's lymph nodes. In the end, the actress underwent estrogen therapy treatments, a mastectomy, chemotherapy radiation and surgery before declaring herself cancer free in 2018.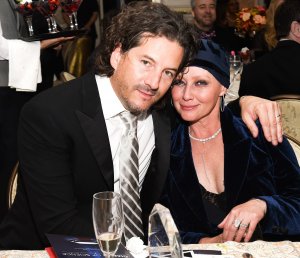 Doherty says their relationship was good before the diagnosis as well but there used to be a few tricky issues, "It's not that our marriage wasn't good before. But we were definitely going through some growing pains. We would lock horns on things, and instead of resolving it, we wouldn't speak for a couple of days."
RELATED: Actress Shannen Doharty, 48, Says She Gained Weight, Got Wrinkles, And Will Never Be the Same After Breast Cancer — But She's Trying To Be Kinder To Herself
Now, they don't really fight the way they used to. "We don't let a night go by mad at each other," says Doherty. "The last time we had a big argument was pre-cancer."
Shannen believes her illness changed both of their lives, "For anybody to think that the only person altered by cancer is the person with cancer is incredibly wrong," she says. "Cancer alters the people in your life. And it's shaped both of us. We look at life very differently now."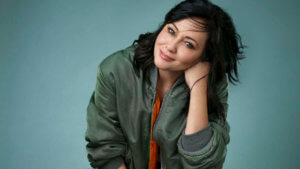 And says that Kurt's vision of her was always supportive and loving, "I don't have to be a sexy little vixen," says Doherty. "How Kurt sees me really helps me be a better person. He was always like, 'I've never seen someone handle something so difficult with so much grace. You're so strong.' And I figured out, it's a quiet strength. And that is far sexier and appealing than I had before."
"Kurt and I look at each other with such profound respect now," Doherty says. "He was my rock in every way possible, and he made sure I knew how much he loved and valued me. We have a much deeper appreciation [for each other] now, and a much larger capacity for forgiveness."
This isn't the first time Doherty has talked openly about her husband's role during her treatment. In February, she talked about an important moment between the two of them during her chemotherapy. "A pivotal moment for me was when I was deathly ill from the chemo. They were worried about my organs shutting down because I couldn't keep anything in. One time, I couldn't lift my head, I couldn't suck on an ice cube, I was done" she said. "And Kurt was crying, saying, 'Please don't leave me.' I looked at him and thought, 'I can't do this to him.' So I dug deep, gathered everything up, and charged forward again. Kurt and I got through one of the worst things a couple can go through, and we came out stronger."
Doherty isn't alone when it comes to cancer patients working through their illness with a partner, and their are a lot of different ways that significant others handle the news.
Writer Jill Kargman's and learning about your partner during cancer
SurvivorNet spoke to writer, actor and breast cancer survivor Jill Kargman about her experience with her husband during cancer. When you get cancer, it's a really great way to tell if your partner is the love of your life, or a s***head, she said.
Breast Cancer Survivor Jill Kargman on relationships during cancer
Jill sat down with SurvivorNet to discuss the value of having her husband around during her first bout with cancer, and later, her decision to get a prophylactic mastectomy. "A lot of people at middle age are kind of at a crossroads waiting for their kids to fly the coop, and I think if you're with someone who is not supportive [during cancer], or kind of emotionally checked out, or doesn't tell you you're still beautiful … this might not be your person."
Survivor Tara Lessard and breaking up with her partner during cancer
Going through a breakup when you're healthy is hard enough — going through one while you're already battling cancer is an incredibly difficult challenge. But ovarian cancer survivor Tara Lessard says the experience has taught her a great deal about compassion.
Tara and her partner of five years broke up while Tara was going through treatment for advanced ovarian cancer. She says that during the cancer journey, her ex began to see her as a patient instead of a partner — and that made the relationship too difficult to continue. "Any person who's experienced a breakup, having later stage cancer, I understand it," Tara says. "It's a challenge, and it's hard. I get it."
Survivor Tara Lassard on going through a breakup during cancer
After the breakup, Tara's mom began acting as her caregiver. "I see now, my mom has been my caretaker, and I see love through her — and what that looks like when it's the love of a parent vs. the love or a partner," Tara says. "I can just say that it's a difficult place to be … it's often a thankless job. It's a 24/7 job. I'm an advocate now, as a cancer patient, for caregivers."
Tara says that the whole experience, the breakup and watching her mom take over the caregiver role, showed her just how much pressure is put onto people who act as caregivers. Now, she advocates for people like her mother to make sure they're receiving the support they need in the challenging, but incredibly critical role.
CC Webster and the support she received from her boyfriend during cancer
CC Webster had just started dating the man who would eventually become her husband when she was diagnosed with Hodgkin lymphoma at age 29. CC went through the loss of self that so many people who have cancer experience. But instead of seeing her as a sick person, her then-boyfriend just kept on seeing her as the woman he loved. Their relationship transformed as CC underwent treatment and began to lose herself in sickness, but their love was just as strong throughout the whole process.
Lymphoma survivor CC Webster on her relationship with her boyfriend during cancer
"When I woke up from my initial biopsy in NYU Langone … I looked to the end of the bed and I saw Matt, and he said, 'We're gonna be fine.' That was the first time I felt safe," CC explains.
Learn more about SurvivorNet's rigorous medical review process.